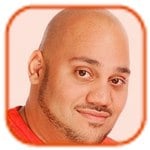 Posted by Andru Edwards Categories: Prime Time, Reality, NBC, Gossip,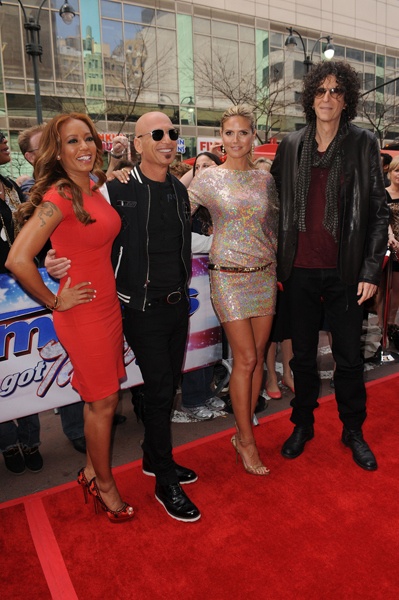 Mel B has branded Howard Stern "inappropriate" for questioning her judging abilities.
The 38-year-old former Spice Girls singer sits on the judging panel alongside the TV personality on America's Got Talent and though they now get on well, Mel was left speechless when she heard audio footage of his initial thoughts of her joining the panel.
Recalling when he first heard she was joining the show, Howard said, "At first I was like 'What kind of choice was that?,' Mel B, Scary Spice, wasn't she on Dancing With The Stars?' I was like, 'Who cares about the Spice Girls and who cares?' I saw a piece of tape of her, she's on X Factor Australia, my first reaction was I don't even know her."
After hearing the audio clip, Mel B said, "What can you say to that, that was kind of inappropriate."
Click to continue reading Mel B Hits Back at Howard Stern's "Inappropriate" Comments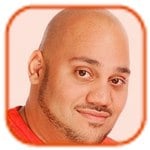 Posted by Andru Edwards Categories: Prime Time, Reality, NBC, Features,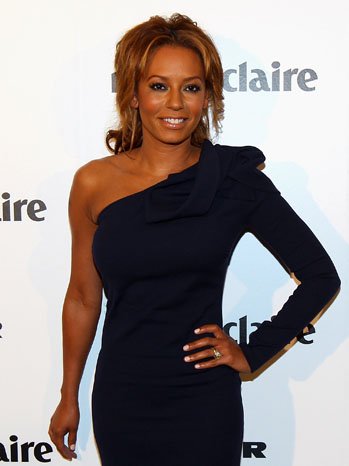 Mel B says the new America's Got Talent judging panel is a "discombobulated" but "feisty" group.
The Spice Girls singer is to judge on the new season of the hit talent competition along with supermodel Heidi Klum and says the panel - which includes radio personality Howard Stern and comedian Howie Mandel - all have unique quirks that makes for an interesting dynamic on set.
"They're really nice actually. We all get on. We're a bit of a feisty panel. We all hang out afterwards; so far so good. [Howard] is completely inappropriate and out of everybody on the panel, I get along with him the most! Howard is a bit grumpy sometimes. Heidi Klum is very sweet; we're really good friends. Howie Mandel is a germaphobe - he rides around in his private jet, and then me and Heidi get to ride around in his private jet, too, but you still can't touch his hands! So between the four of us, it's a completely discombobulated group that somehow get on."
Click to continue reading Mel B: 'America's Got Talent' Judges Are Feisty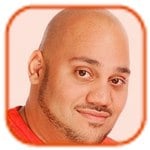 Posted by Andru Edwards Categories: Music, Prime Time, Reality, NBC, Announcements, News,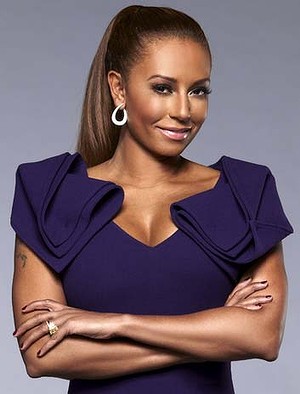 Mel B is replacing Sharon Osbourne on America's Got Talent.
The 37-year-old former Spice Girl - who previously worked on Australian X Factor - has reportedly signed a deal to join the judging panel for the NBC ahead of the start of its auditions in Los Angeles next month, after winning over the show's boss Simon Cowell.
"Simon loves trying people out on his shows, Mel's already been a judge on X Factor Australia and it's too far for her to keep taking the kids. She did want to do X Factor UK, but Simon really wanted her to do America's Got Talent. She's outspoken and never afraid to speak her mind, she makes for good TV. NBC execs will be watching through their eyes - let's hope they won't be using the delay button on live TV," a source said.
The mother-of-three is expected to join Howard Stern and Howie Mandel on the live TV show.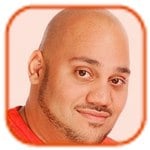 Posted by Andru Edwards Categories: Music, Prime Time, Reality, ABC, Dancing With The Stars, Announcements, Gossip, News,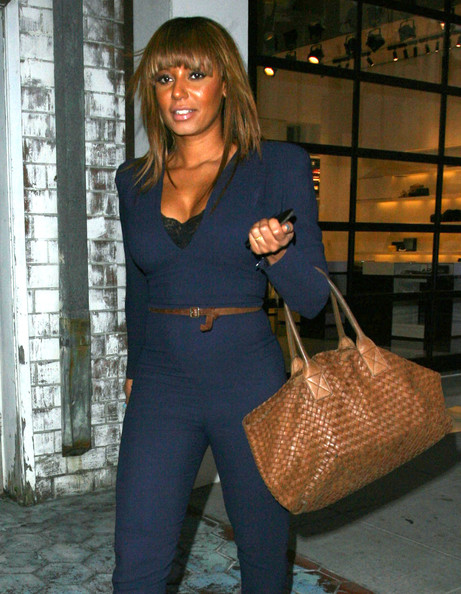 Melanie Brown is set to appear on Dancing with the Stars: All Stars.
The former Spice Girl has been asked by bosses of the ABC show to come back to the ballroom and compete against other celebrity dancers for the mirror-ball trophy. Mel and her professional partner Maksim Chmerkovskiy came second on the fifth season of the program in 2007.
"Mel absolutely wants to come back and take another crack at winning the coveted mirror-ball trophy. Mel and Maksim had great chemistry together and they definitely push each other's buttons, which only makes their dances more intense and fiery. Maksim has never won the trophy before, it's a constant thorn in his side, and he knows his best chance of winning is going to be with Mel," a source told RadarOnline.com.
Click to continue reading Mel B to Compete on Dancing with the Stars: All Stars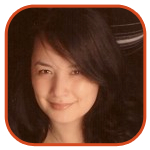 Posted by Veronica Santiago Categories: Comedy, Drama, Food & Home, Kids, Music, Prime Time, Reality, ABC, Bravo, Cable, FOX, MTV, Video,
MONDAY (8/30)
Kate Plus 8 (TLC, 9 p.m.): "Kate and the kids board a train and travel to New York City for a day of sightseeing." See Mommy on TV. See Mommy get her extensions fixed.
Lie to Me (FOX, 9 p.m.): "A young woman's disappearance leads to an investigation of crime in the pornography industry." Heidi Montag's been on the run ever since she stole her sex tape back from Vivid.
Dating in the Dark (ABC, 10 p.m.): "The contestants don swimwear and frolic on a makeshift beach in the darkroom." Note to self: Bathing suit can now be worn in dark rooms.
Click to continue reading This Week on TV (8/30-9/5)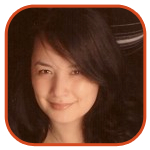 Posted by Veronica Santiago Categories: Prime Time, Reality, ABC, Dancing With The Stars, Gossip, Rumors,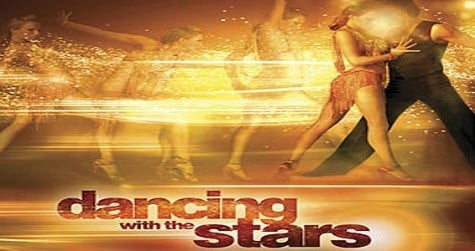 Jake Pavelka's choice between Tenley and Vienna won't be the only announcement coming this Monday night.
During the three-hour Bachelor finale, two other big reveals will be made: the name of the new Bachelorette and the celebrities participating in Round 10 of Dancing with the Stars.
Although Baywatch star Pamela Anderson has reportedly been confirmed for the ballroom competition, not much else has is known about the amateur roster. Names like figure skater Evan Lysacek, Olympic diver Greg Louganis and Kate Gosselin have been tossed around in the media though.
Click to continue reading Bachelorette, Dancing with the Stars Announcements Monday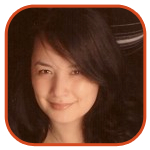 Posted by Veronica Santiago Categories: Prime Time, Reality, ABC, Dancing With The Stars, Rumors,
Although their romance was only confirmed less than a month ago, there's already talk about a future reality project for Dancing with the Stars' Shannon Elizabeth and Derek Hough. Apparently someone thinks their relationship actually has a future!
According to Extra, another former DWTS competitor is interested in following the two lovebirds as they pursue their other interests. The production company belonging to Melanie Brown and her husband may soon have cameras focused on Shannon as she tries to land acting gigs and on Derek as he works on his music career. (He and Mark Ballas have their own band called Almost Amy.) The show would, of course, also feature the couple's blossoming romance.
Seriously. Shouldn't the Spice Girl wait to see where this whole thing goes before she makes any business decisions like that? Quite honestly, I though Sabrina Bryan and Ballas had a better chance of staying together…and they just broke up.
Read More

|
Extra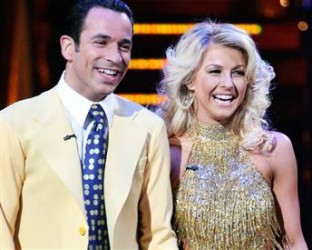 Although Helio Castroneves seemed to be the crowd (and female) favorite going into tonight's Dancing With The Stars show, the IndyCar Series driver was actually running behind Melanie Brown when it came to overall performance. Thanks to the four 30's she achieved throughout the competition, the Spice Girl was averaging 27.4 points per dance. Helio's three 30's put him just a hair behind at 26.9. (Marie Osmond, with 24.5, was obviously a distant third.)
Crowd favorite or not, I think most viewers would have been satisfied with either a Melanie or Helio victory; both dancers were equally deserving. Unfortunately, this thing called 'audience votes' threatened to throw a wrench into an otherwise great season. As much as I liked Marie, she remained in this competition far too long. (Apparently devotees and their dolls have been calling to keep her alive.)
But in the end, it really shouldn't have been a surprise that Helio would walk away with the disco ball in hand. As I've learned from one of my favorite Little House on the Prairie episodes, two girls pitted against one guy will always split the votes. These two ladies against a cute, dimpled, charming guy—well, they never stood a chance.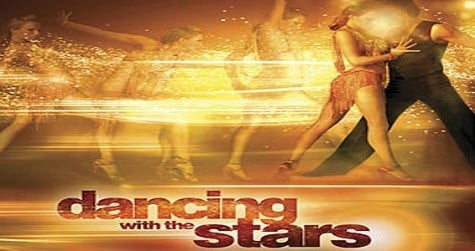 In tonight's finals, the three remaining competitors performed two dances each: a style the judges wanted them to improve and the highly-anticipated freestyle dance. Read on to see how they fared:
MELANIE BROWN (partner Maksim Chmerkovskiy)
(Dance: Cha-cha-cha/ Song: 'Car Wash')
Mel's Princess Leia-esque outfit is bound to get a few extra votes tonight. We now know that her baby weight is officially gone. This was a great style for them to revisit; it gave Melanie a chance to show off her improved skills - and great hip action.
Despite a few 'funny bits', Len said the dance was clean, crisp and precise. Bruno thought the dance had a stunning visual impact. Carrie Ann said she was hoping for just a 'hair more' excitement. Score: 9/9/10 (28)
MARIE OSMOND (partner Jonathan Roberts)
(Dance: Samba/ Song: 'Chica Chica Boom Chic')
Her teased hair and yellow dress looked great - unfortunately, her dance left a lot to be desired. Once again, she filled the performance with a bunch of distracting theatrics instead of actual dancing.
Bruno said the dance, though entertaining, was not technically Marie's best. Carrie Ann thought the performance highlighted Marie's limited range. Len said as far as entertainment, Marie is second to none. Score: 8/8/8 (24)
Click to continue reading Dancing With The Stars: Week 10 (The Finals)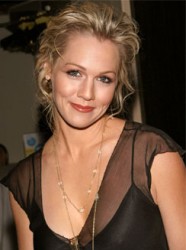 Last night's competition was one for the Dancing With The Stars record books. A whopping eighteen 10's were handed out by the judges. Monday's Top Two, Helio Castroneves and Melanie Brown, each received six of those.
In fact, the only couple to not receive a 30 for one of their performances yesterday was Marie Osmond and Jonathan Roberts. But who needs points when they have the votes? Even though the judges finally felt that Jennie Garth tapped into her star potential last night, the 90210 star just didn't have the wattage to outshine America's sweetheart. As soon as Marie was announced safe for next week's finals, it was obvious that Garth would be the next go.
So will Osmond's strong fan base help her win the coveted disco ball after next week's finals? Will the current fascination with The Spice Girls help boost Melanie Brown's profile? Or will Helio wipe both ladies away with his charming smile alone? Place your bets now!
© Gear Live Media, LLC. 2007 – User-posted content, unless source is quoted, is licensed under a Creative Commons Public Domain License. Gear Live graphics, logos, designs, page headers, button icons, videos, articles, blogs, forums, scripts and other service names are the trademarks of Gear Live Inc.