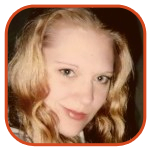 Posted by K.C. Morgan Categories: Prime Time, Reality, Cable, Cancellations, Rumors, Video,
Don't act surprised. Rumor has it that the woman who resigned as Alaska's governor has decided to walk away from her TLC reality show.
It seems that Sarah Palin's Alaska -- which was based on enjoying everything the state has to offer -- has reached the end of its one-season run. TLC just might have to give Kate Gosselin another show.
TLC has offered no official comment, but producer Mark Burnett has not returned to Wasilla, Alaska to begin work on Season 2. The show nabbed 3.2 million viewers with its premiere, big numbers for cable, and sources say that Palin enjoyed making the show.
So why would she quit while she's ahead? Most are speculating that the former politician wants to be ready for the upcoming election season, and she just can't commit to reality TV and being the next president all at the same time.
Be afraid. Be very, very afraid.
Read More

| E! Online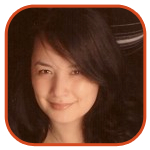 Posted by Veronica Santiago Categories: Action, Daytime, Kids, Prime Time, Reality, CBS, Syndication, Survivor, Renewals,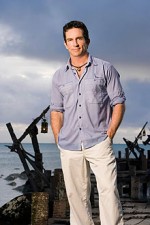 With Survivor: Micronesia days away from debut, CBS has already moved on to its programming future. Realizing their aging reality show is still a ratings hit, the network has just announced they'll be bringing it back for more. This means we will see two more installments of this Mark Burnett production following the 'Fans vs. Favorites' version premiering next month. And, of course, the dimpled Jeff Probst will be there to guide us to the end.
If you want to start prepping your next Survivor pool now, you can get a rundown of the contestants here. In the meantime, set your Tivos for Thursday, Feb. 7th @ 8pm.
Click to continue reading Reality Renewals: 'Survivor', 'Judge Judy', 'Gladiators 2000'
Read More

|
Variety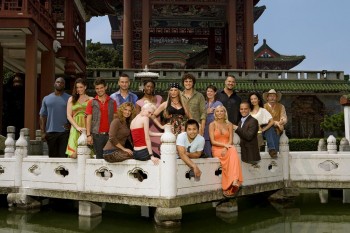 With Peih-gee out, we were now left with four members of the original Fei Long tribe: Courtney, Denise, Todd and Amanda. While it could be argued that three of them fought hard to remain in the game, Courtney admittedly "slipped through the cracks to get to the top."
On Day 37, the starving survivors got their next piece of tree mail; it alluded to a food prize at the end of their next Reward Challenge. Since energy was now more important than ever, they were all desperate to snag this important win.
For a feast consisting of pizza, brownies, beer and soda, the competitors had to work with a miniaturized Great Wall of China. Starting on top of the wall, the challengers had to first race down a ladder and run across a bridge. At a second bridge, they had to place planks down an unfinished walkway before going over it. Once they had reached the end of the course, they then had to load puzzle blocks into a traditional Chinese yoke and bring them back to the start. After retrieving all their blocks, the opponents then had to figure out how the puzzle pieces fit into their section of the wall.
Click to continue reading Survivor China Finale: "A Slippery Little Sucker"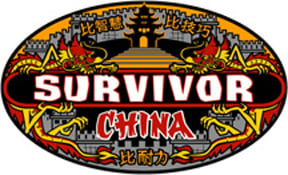 With Erik now voted out of the game, Peih-gee was feeling like the most unpopular person at the Hae Da Fung camp. Being the last Zhan Hu tribal member left really bothered her; she didn't like being the outsider. Meanwhile, Denise struggled with the decision she made at the last Tribal Council. She knew voting Erik off could have cost her a place in the Top Three. That move may have been the biggest mistake she had made in the whole competition.
At the next Reward Challenge, the survivors went old school with their game of darts. Using a replica of an ancient Chinese repeating crossbow, the competitors had to hit a wall made up of their names. Each time an arrow hit their name, they would earn a point. The twist? Each player had to secretly distribute the five bows they were given to the other players.
Click to continue reading Survivor: China: "Hello, I'm Still a Person!"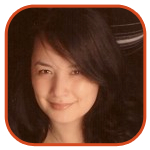 Posted by Veronica Santiago Categories: Prime Time, Reality, CBS, Amazing Race, The, Renewals,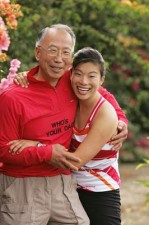 It should come as no surprise that CBS is renewing The Amazing Race for a 13th installment. The Emmy award-winning show is addicting, fast-paced and filled with colorful characters. It also doesn't require any writers.
Although Race is coming very close to matching Survivor's lengthy life span, the Jerry Bruckheimer production doesn't feel nearly as tired as its predecessor. Unlike the Mark Burnett creation (currently on Round 15), the reality competition actually looks like its being filmed in a new location every single season. (Plus, the show has my personal fave - host Phil Keoghan.)
The Amazing Race 12 currently airs Sundays @ 8pm on CBS.
Read More

|
Entertainment Weekly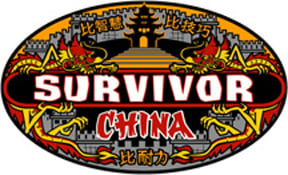 After returning from one of the most shocking Tribal Councils yet, the six remaining survivors were in a celebratory mood; they had just successfully blindsided James, the holder of the two hidden immunity idols. Todd was relieved that his biggest threat was now out of the picture. Meanwhile, Peih-gee was ecstatic to see that the former Fei Long members had started to turn on each other.
Before beginning their next Reward Challenge, the contestants got a nice surprise: visitors from home. The family members/friends were there to give their smelly loved ones reluctant hugs….and to help them with their competition. One by one, the weepy survivors welcomed their guests: Erik's mother, Peih-gee's father, Todd's sister, Denise's husband, Amanda's sister and Courtney's father. (Am I the only one who found it strange that Denise was the only one with a significant other?)
Click to continue reading Survivor: China: "Going for the Oscar"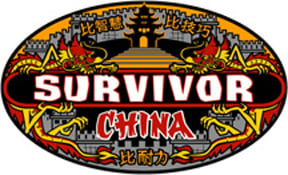 After Frosti's elimination at the last Tribal Council, Jeff made a surprise announcement to the seven remaining survivors: they still had other business to attend to. Before heading back to camp, they had to participate in a reward challenge right then and there. The prize for this event would be one like no other. The winner (and two friends) would travel by private jet to the Shaolin Temple. The monastery – around since the 5th century – is most famous for being the home of kung-fu. It's a place where very few outsiders have been invited to stay, and for some reason, 3 stinky contestants from America would get a chance now.
For the once-in-a-lifetime opportunity, the players had to answer a series of questions based on Chinese culture. The first one to reach 5 points would get the prize. After a very close battle between James, Peih-gee and Todd, Peih-gee came out victorious; this was now her 2nd challenge win a row. She opted to take her Zhan Hu buddy (Erik) and the possible swing vote (Denise) with her.
Click to continue reading Survivor: China: "Ready to Bite the Apple"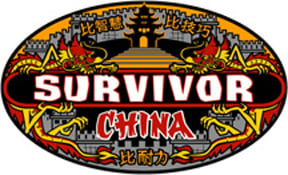 It was Day 25 at Hae Da Fung and James was feeling slightly burned by the previous night's elimination. It didn't make him feel good to see his name written down three times. From this point on, he was going to make sure he always had his immunity idols with him at Tribal Council. But would he actually know when to use them?
Courtney started off the morning by celebrating. With Jean-Robert gone, it was like Christmas in China to the skinny waitress. Unfortunately, Denise's evil daggers interrupted Courtney and Amanda's joyous moods. Unaware that her former Fei Long 'friends' had changed their elimination target, she went with the original plan and voted for Peih-gee. Now the school lunch lady was feeling just as blindsided as Jean-Robert. Did she make a mistake not aligning with the former Zhan Hu members? Hoping to secure her loyalty, James lied to Denise about the voting changes. He claimed it was always their intention to tell her; someone just simply forgot to relay the message. Although she was unsure whether James should be believed, she knew it would be smart to stick with the man who possessed all the idols.
Click to continue reading Survivor: China: "Just Don't Eat The Apple"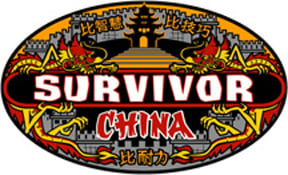 Although he had managed to avoid another elimination, Jean-Robert was quite shaken up by the surprise turn of events. Had Jaime possessed a real Immunity Idol, he would have just attended his last Tribal Council. Sadly, the man still didn't have a clue his exit could be coming someday soon.
Meanwhile, Amanda was growing concerned about James' position in the game. He was always a physical threat; now he was equipped with both Immunity Idols. Would it even be possible for them to take him down now? Uhh – did anyone think about asking him to give the unused idol back?
Click to continue reading Survivor: China: 'High School Friend Contest'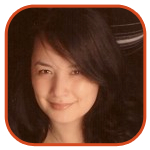 Posted by Veronica Santiago Categories: Prime Time, Reality, CBS, Survivor, Features,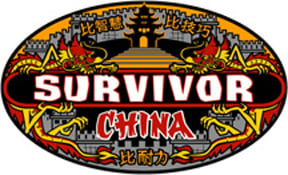 Blindsided by Courtney and Sherea at Tribal Council, Jean-Robert was feeling a bit vulnerable back at Fei Long. He supposedly had 'no clue' that there was so much tension at camp. Hoping to smooth things over, Todd and Amanda assured him that Courtney's feelings were hers and hers alone. Todd said he really liked the hard-working man Jean-Robert had become. Of course, hearing anyone make nice with Jean-Robert made Courtney feel sick. It was especially hard to hear Todd and Amanda—the two people who claimed to be her friends—sound so supportive of her enemy.
Meanwhile at Zhan Hu, another level of butt-kissing was going on. Despite originally planning to eliminate him, Peih-gee tried convincing James he was now part of the team. She really wanted him to trust them. After all, they did basically sacrifice one of their own people for him. Believing their conversation ended well, Peih-gee left James to join Jaime and Erik by the water. While they were busy conferring, James immediately started working on securing his second hidden immunity idol. Unfortunately, it took him two tries because the first symbol he knocked down was actually blank on back. Although he managed to quickly remove the correct idol without being detected, he didn't have time to retrieve the blank one that had fallen to the ground.
Click to continue reading Survivor: China: "I'm Not As Dumb As I Look"
© Gear Live Media, LLC. 2007 – User-posted content, unless source is quoted, is licensed under a Creative Commons Public Domain License. Gear Live graphics, logos, designs, page headers, button icons, videos, articles, blogs, forums, scripts and other service names are the trademarks of Gear Live Inc.