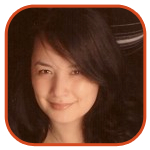 Posted by Veronica Santiago Categories: Comedy, Drama, Prime Time, Reality, Sci-Fi/Horror, ABC, CBS, FOX, NBC, The CW,
Enough of all the butt-kissing already. Except for a few exceptions (e.g. Pushing Daisies, Samantha Who?), most shows have already had a chance to give us their first and second impressions. Some premieres dazzled, while others simply fizzled. Several weeks in—which new shows do you still plan on watching?
Which series did you immediately embrace or cast off? Were there any that started fresh then quickly spoiled? Are you still holding out hope for others? Here's how my fall season panned out:
Immediate Faves: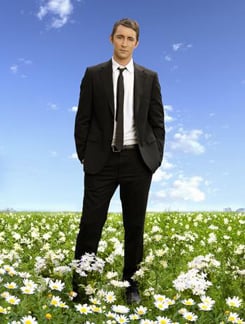 Pushing Daisies
Gossip Girl
Dirty Sexy Money
Reaper
Flawed but Still Likeable:
Chuck
Gave It a Second Shot, Didn't Like It Either Time:
Bionic Woman
Lowest Tivo Priority:
Private Practice
Back To You
Kitchen Nightmares
Earned My Complete Indifference:
Carpoolers
Cavemen
Not Gone Fast Enough:
Big Shots
Kid Nation
Journeyman
Life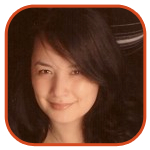 Posted by Veronica Santiago Categories: Action, Comedy, Drama, Prime Time, Reality, Sci-Fi/Horror, ABC, CBS, FOX, NBC, The CW, America's Next Top Model, Ratings,
Wednesday's premiere of Pushing Daisies attracted many customers to The Pie Hole. By night's end, ABC came out with another win (followed by CBS, NBC, FOX and CW).
8pm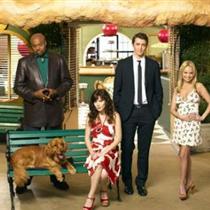 9pm
10pm
CSI: NY (12.7 million, 3.9/10) maintained last week's viewership numbers.
ABC's Dirty Sexy Money (9.7 million, 3.6/10) lost almost 700,000 viewers but moved up to second place.
NBC's Life (8.8 million, 3.0/8) lost 13% of its audience causing it to fall into 3rd place.
Read More

| Hollywood Reporter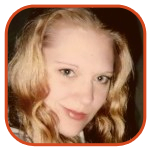 Posted by K.C. Morgan Categories: Drama, Prime Time, Reality, ABC, CBS, FOX, NBC, American Idol, Desperate Housewives, Heroes, House, Ratings,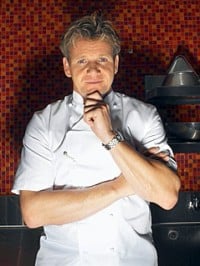 Ratings rivals CBS and ABC have been slugging it out this fall, each trying to jockey for the top slot in the ratings race. CSI dominance usually secures CBS at least one top ten ratings win, but this year ABC's reality smash hit Dancing with the Stars may boogie right on up to the top. Or…will it? Last week the show scored more than twenty million viewers, but fewer tuned in to watch the results. This week, only fifteen million tuned in to the celebrity two-step. Between the two broadcast networks, eight of the top ten ratings list was dominated. Shows like Desperate Housewives, CSI: Miami, and Without a Trace secured the viewers – more than fifteen million each. NBC, the network that struggled in last place a year ago, almost managed to get 17 million viewers for Heroes. But at least one more network will attempt to bring in viewers, perhaps topping them all in the end.
Click to continue reading The Ratings Race Is On
Read More

| TV Squad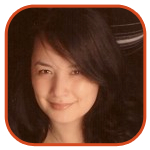 Posted by Veronica Santiago Categories: Action, Comedy, Drama, Games, Kids, Prime Time, Reality, Sports, CBS, FOX, NBC, Showtime, The CW, TNT-HD, Family Guy, Prison Break, Survivor,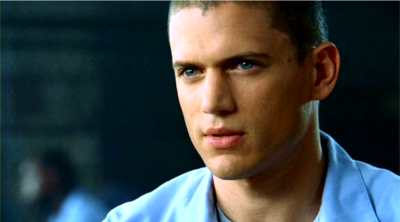 MONDAY (9/17)
Prison Break (FOX, 8pm): Season premiere. What will happen to Dr. Sara Tancredi?
Deal or No Deal (NBC, 8pm): Special Monday-night premiere (will regularly air on Weds/Fridays).
K-Ville (FOX, 9pm): Series premiere
Saving Grace (TNT, 10pm): Season finale
Weeds (Showtime, 10pm): Mary-Kate Olsen will begin a ten-episode arc tonight.
Click to continue reading This Week on TV (9/17-9/23)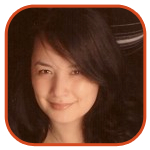 Posted by Veronica Santiago Categories: Action, Comedy, Drama, Games, Prime Time, Reality, Sci-Fi/Horror, Sports, ABC, CBS, FOX, NBC, The CW, Hell's Kitchen, America's Next Top Model, Dancing With The Stars, Desperate Housewives, ER, Everybody Hates Chris, Family Guy, Grey's Anatomy, Heroes, House, My Name Is Earl, Prison Break, Scrubs, Saturday Night Live, Survivor, The Bachelor, The Office, DVR,
Despite having a Tivo and another DVR, I know that a new television season can take some serious planning. When will your favorite shows start? What days are they now on? Which programming 'conflicts' will you have to resolve? Will you need to buy another TV???
Hopefully our detailed scheduling guide can assist you in the weeks to come. We have compiled information from five different networks (ABC, NBC, CBS, FOX and CW) and included the days, times and premiere dates for this fall's shows.
Click to continue reading Fall 2007 TV Programming Schedule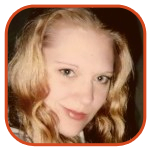 Posted by K.C. Morgan Categories: Prime Time, Reality, FOX, Hell's Kitchen, Talent, Gossip,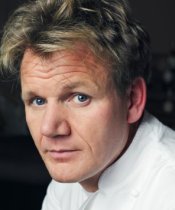 This month, TV Guide is highlighting the TV chefs that make our mouths water. And which chef has more fire than Gordon Ramsay? The Hell's Kitchen host recently sat down with TV Guide to give all the dish on his nightmarish kitchen experiences. Ramsay is known for his hot-under-the-collar 'tude on Hell's Kitchen, something the chef says is necessary to get the job done. Ramsay, the father of four, says his children won't follow his habit of prolific swearing, and that there's a right time and place for using more colorful metaphors. Chef Ramsay discussed his new FOX show, Kitchen Nightmares, will which debut in the fall. Ramsay was taken aback by the restaurants he found in the States, and says he can't wait for viewers to see what he encountered while taping the show.
Click to continue reading Ramsay's Kitchen Dish
Read More

| TV Guide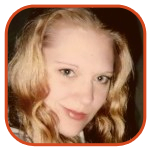 Posted by K.C. Morgan Categories: Prime Time, Reality, BBC, FOX, Hell's Kitchen, Gossip, News,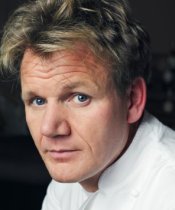 Chef Gordon Ramsay is best known for his fiery attitude and interesting way with words. Thanks to FOX and the BBC, he's become a bona fide reality celebrity – a chef that's known for fixing problems and whipping other cooks into shape. But now, Chef Ramsay is in the spotlight not for his work on Hell's Kitchen, but for alleged actions behind the scenes of his new FOX fall show, Kitchen Nightmares. There is no word, yet, on whether or not the lawsuit will hamper the fall premiere of Kitchen Nightmares, but FOX is a network known for thriving on even bad PR.
Click to continue reading Gordon Ramsay Faces Lawsuit
Read More

| TV Guide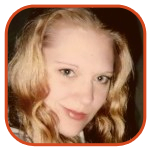 Posted by K.C. Morgan Categories: Comedy, Drama, Music, Prime Time, Reality, FOX, Hell's Kitchen, American Idol, House, News, Ratings,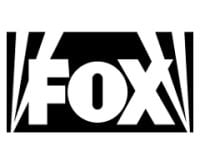 For a change, FOX is currently enjoying the view from the top. At the beginning of the year, the network was number four (falling behind all of their major competitors). Today, it's the number one network in the land – thanks largely to the success of American Idol, the reality show that in the past six years has become the bread and butter of the "bad boy" network. FOX is hard at work trying to maintain ratings supremacy, and has finally unveiled their upcoming fall schedule…days after the competition showed off theirs. What's on the schedule for FOX?
No less than ten brand-new shows are scheduled to come to the network, though only three of these will be reality series. In the network's earliest days, surprise hits like Married, With Children gave them staying power, though hardly a competitive edge. The Simpsons resurrected FOX in the days when warm, fuzzy, family drama was ruling other stations. But it wasn't until the runaway success of American Idol that FOX became a serious ratings contender. Any show that can beat CSI has got to be worth something, right? Will the new fall schedule contain another big hit surprise? FOX certainly hopes so.
Click to continue reading No Big Surprises on FOX's Fall Line-Up
Read More

| LA Times


Posted by Wendy Michaels Categories: Prime Time, Reality, BBC, FOX,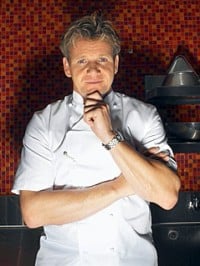 For those of you who can't get enough of Hell's Kitchen chef Gordon Ramsay, he's cooking up (sorry, couldn't resist) a whole new hellish reality kitchen show. This time around, Ramsay is developing a show called Kitchen Nightmares for Fox, the same network that brought you Hell's Kitchen. In this unscripted series, Ramsay visits failing restaurants and gives them his brand of tough love by getting the eateries back on track. This show proves to be a full-scale restaurant makeover—from waitstaff, to chefs—and all in one week. The show begins production in February, and actually has been a successful show for BBC and BBC America.
Never fear though. Hell's Kitchen will begin production later this month for its third season. You can expect it to air on Fox in the spring.
Read More

| Zap2it

© Gear Live Media, LLC. 2007 – User-posted content, unless source is quoted, is licensed under a Creative Commons Public Domain License. Gear Live graphics, logos, designs, page headers, button icons, videos, articles, blogs, forums, scripts and other service names are the trademarks of Gear Live Inc.