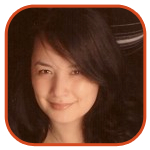 Posted by Veronica Santiago Categories: Animation, Comedy, Drama, Kids, Prime Time, Reality, Sci-Fi/Horror, Specials, Sports, ABC, Cable, CBS, NBC, The CW, 30 Rock, Heroes, Lost, The Office,
(Make sure to check out TV Envy's Programming Schedule.)
MONDAY (2/8)
Bank of Hollywood (E!, 8pm): "Contestants include a daredevil in a wheelchair, an aspiring soap actress and a bodybuilding grandma." The actress' Guiding Light severance checks eventually disqualified her from the program.
Heroes (NBC, 9pm): "Hiro reviews his past choices and takes action to stop a catastrophe." If he can make it as far back as Season 2, he might be able to save NBC.
Celebrity Fit Club: Boot Camp (VH1, 9pm): "The Season 7 premiere introduces the new cast members: Sebastian Bach, Bobby Brown, Nicole Eggert, Kevin Federline, Shar Jackson, Jay McCarroll, KayCee Stroh and Tanisha Thomas." At least one of these celebrities was brought in from Skid Row.
Click to continue reading This Week on TV (2/8-2/14)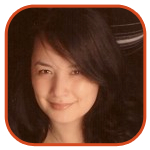 Posted by Veronica Santiago Categories: Prime Time, Reality, Cable, Video,
"It was upsetting. It's [usually] easy for me to brush stuff off of my shoulder. [But] when I see a pictures [of me] like that, and people are calling me 'K- Fat,' I had to do something about it."
Although he was once known for his marriage to Britney Spears, Kevin Federline started getting attention recently for another matter: his weight. The one-time dancer had ballooned to a whopping 232 pounds by the time he checked in - along with ex-girlfriend Shar Jackson - for VH1's latest installment of Celebrity Fit Club.
Click to continue reading Preview: K-Fed Weighs in on Celebrity Fit Club
Read More

| Us Weekly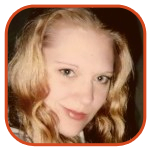 Posted by K.C. Morgan Categories: Prime Time, Reality, Cable, Gossip,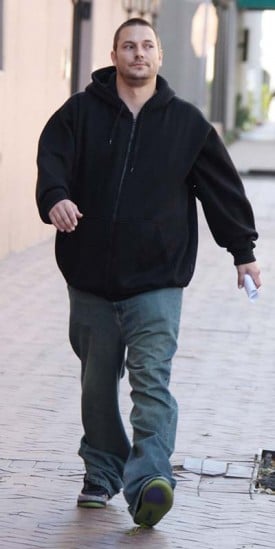 Britney's ex is bucking to be a thin reality star. That's right: Kevin Federline has signed up as an official cast member on the new season of Celebrity Fit Club.
He's already on the set, though at this early stage there is no discernable difference in his overall body mass index.
K-Fed will reportedly join ex-girlfriend Shar Jackson, Baywatch beauty Nicole Eggert and singer Bobby Brown for the latest VH1 installment.
Read More

| TMZ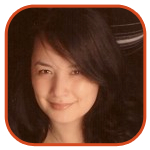 Posted by Veronica Santiago Categories: Prime Time, Reality, ABC, Dancing With The Stars, Gossip,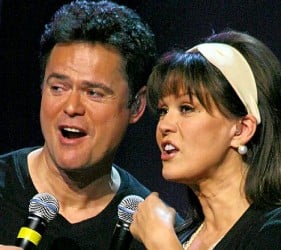 UPDATE Donny now denies he's doing the show. But how can he explain what he already said? (You can see that video after the jump.)
Despite the unexpected events during the actual season, DWTS has actually become quite predictable.
Over the previous seven installments, we've seen the producers test several different types of rivalries. (And I don't just mean amongst the professionals.) So far, we've had the married couple (Harry Hamlin competed one season after Lisa Rinna) and the former coworkers (90210's Ian Ziering/Jennie Garth and 'NSYNC's Joey Fatone/Lance Bass). Now the show is going for the siblings.
Earlier today, Donny Osmond (accidentally?) revealed that he is set to compete on Dancing with the Stars 8. On Tuesday's episode of The Bonnie Hunt Show, the 51-year-old admitted "let the cat out of the bag" when pressed about a possible appearance. Donny's participation will come three seasons after his sister, Marie, placed 3rd on the reality show. It's not known at this time who the "Puppy Love" singer will be paired up with.
Click to continue reading Dancing with the Stars News: Donny Osmond, Kevin Federline
Read More

| People

Britney Spears was in court recently to discuss plans for her future, which could include a tour. A spokesman told reporters "there was a discussion of Ms. Spears' future immediate business plans. Particularly touring in support of her album."
Her latest album, Circus, debuts on the anniversary of her birth, December 2 (Spears will be 27). It can only be assumed the tour will follow on the heels of this event.
Spears will soon appear in a 90-minute MTV special schedule to air on November 30 (and no doubt, endlessly re-run afterward). The documentary, filmed three months ago, is titled Britney Spears: For the Record. She'll discuss her marriage and subsequent divorce from Kevin Federline as well as her current comeback.
Brit also talks candidly about her own feelings and fears. In one scene, as she heads toward the VMAs (where she eventually took home three awards), Spears admits worrying that MTV will show footage of her terrible performance the year before. "I'm sad," she confesses at one point.
But with a new tour in the works, an album that's sure to be a hit and this new MTV deal, Brit's not in a bad place. We've seen much, much worse.
Read More

| E! Online


Posted by Jacci Lewis Categories: Music, Prime Time, CBS, NBC, Gossip,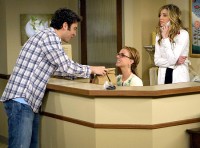 Could recovering pop wreck Britney Spears become a fixture on network television?
The New York Post reports that even though Spears is back in the studio working on a new album, her father/conservator Jamie is hoping she'll phase out her music career and focus on television instead. (I think it is just smart business to accept that eventually people won't want to see a 40-ish woman in a bustier gyrating to breathy dance songs. Wait a minute, Madonna still does it. Never mind.)
A Spears insider told the Post's Page Six that Jamie wants his daughter to have a more normal 9-5 job to keep her working and out of trouble. The Spears camp was well-pleased with her cameo on CBS' How I Met Your Mother. That appearance got the show its highest ratings ever. Set insiders say Spears was professional and friendly. They also say her comedic timing and ability to improv were surprisingly good. There is even talk Britney Spears may be asked back for another spot on How I Met Your Mother.
Click to continue reading More TV, Less Singing For Britney Spears?
Read More

|
New York Post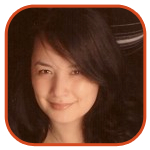 Posted by Veronica Santiago Categories: Comedy, Daytime, Drama, Games, Mini Series, Music, Prime Time, Reality, Sci-Fi/Horror, ABC, Cable, CBS, FX, FOX, NBC, The CW, American Idol, Apprentice, The - Donald, ER, Nip/Tuck, Prison Break,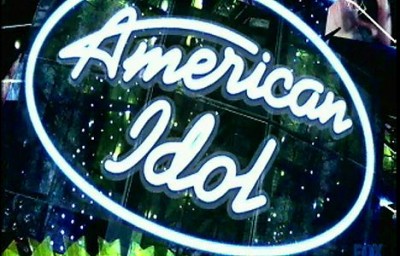 (You can view the whole Revamped TV Programming Schedule here.)
MONDAY (1/14)
Prison Break (FOX, 8pm): Season resumes. "Michael suffers the consequences of solitary confinement, Sona-style." I hate to think we left him in there these past few months.
Kyle XY (ABC Family, 8pm): Second season resumes. "Kyle returns to the Tragers to tell them truth about his existence." Maybe ABC should consider stealing this show to fill their schedule. Otherwise, I'll never get around to watching it.
Terminator: The Sarah Connor Chronicles (FOX, 9pm): Regular day and time. "John grows restless and sneaks out of the house to track down Charley Dixon." Maybe they should have recast Edward Furlong. He would have filled this punk role perfectly.
CSI: Miami (CBS, 10pm): Actress Elizabeth Berkeley guest-stars as Horatio's ex and Kyle's mother. Wouldn't it have made more sense if she was on the regular CSI? Then they could have linked it back to her Showgirls years.
Click to continue reading This Week on TV (1/14-1/20)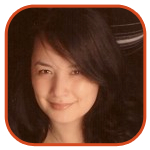 Posted by Veronica Santiago Categories: Gossip, News,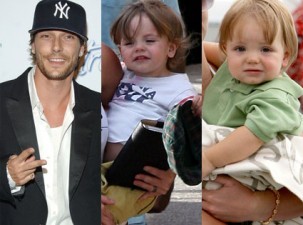 As a follow to emergency court proceedings held earlier today - prompted by Britney Spears' strange behavior last night - a commissioner has just given full physical and legal custody of Sean Preston and Jayden James to their father, Kevin Federline.
The current order is only in effect until January 14th, but at least it's a step in the right direction. Another hearing will be held later to determine how things will proceed from there.
(You find updates to this story here.)
Read More

|
People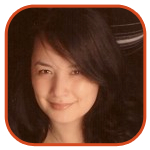 Posted by Veronica Santiago Categories: Gossip, News, Rumors,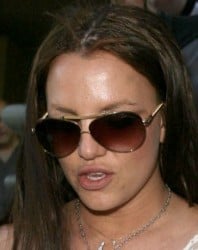 It all begins now. The never-ending details surrounding Britney Spears' hospitalization last night.
First off, it turns out K-Fed's bodyguards weren't the ones responsible for reporting Spears to the authorities. It was Brit's own court-appointed child monitor. Preston was being prepped to return to dad's house when his mother decided to lock herself up in the bedroom with Jayden. Fearing the young child would be forced to choose between mom's only two pairs of boots, the monitor called the cops for help. (Of course, I kid. Well, maybe.)
While Sean and Jayden are now seeking normalcy in their father's home, Spears is in the middle of a mandatory 72-hour mental evaluation at Cedars-Sinai in Los Angeles. Meanwhile, attorneys for both Britney and Kevin Federline have been meeting at the courthouse to discuss the recent events. (The matter really shouldn't get any more attention than Brit gave to her deposition yesterday. Why should it take more than 15 minutes to take the kids away from her?)
As sad as yesterday's events were, this incident, ironically, may be the best thing to happen to the troubled pop star. (I'm assuming this is rock bottom, right?) We can only hope that she is finally getting the rest - and help - she needs.
(You find updates to this story here.)
Read More

|
People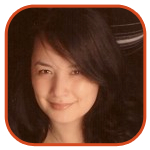 Posted by Veronica Santiago Categories: Gossip, News,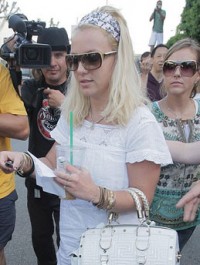 It only took three days into the New Year for Britney to take back the spotlight from pregnant Jamie Lynn.
Earlier Thursday, the elder Spears finally decided to show up for a scheduled deposition with Kevin Federline's lawyers. (Keep in mind, she had somehow managed to skip out on a million of these appointments prior to today.) After arriving approximately 90 minutes late, she left 15 minutes later. It seems she didn't like how she was being treated.
Now fast forward a few hours….
As of 11:45pm PT, there is a large police and medic presence outside the Spears home in Beverly Hills. Apparently the authorities were called to the house around 8pm when Britney failed to comply with her parental visitation guidelines. (Kevin Federline's bodyguards tried to pick up her two boys - Preston, 2, and Jayden James, 1 - as scheduled with no luck.)
After several hours of trying to resolve the matter "peacefully", TMZ and Perez Hilton now are reporting that Britney has been taken away on a gurney for a mental evaluation. This decision came after the police reportedly found her under the influence of some unknown substance.
Meanwhile, both boys are apparently safe and back with their father.
Be expecting more to come..
(You find updates to this story here.)
Read More

|
TMZ
© Gear Live Media, LLC. 2007 – User-posted content, unless source is quoted, is licensed under a Creative Commons Public Domain License. Gear Live graphics, logos, designs, page headers, button icons, videos, articles, blogs, forums, scripts and other service names are the trademarks of Gear Live Inc.