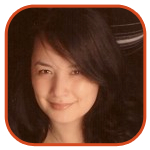 Posted by Veronica Santiago Categories: Comedy, Drama, Games, Music, Prime Time, Reality, ABC, BBC, Bravo, Cable, CBS, FOX, MTV, NBC, TNT-HD, Degrassi,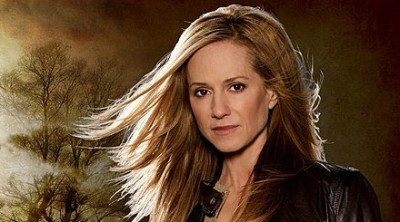 (You can view TV Envy's Summer Television Programming Schedule here.)
MONDAY (7/14)
Top Gear (BBC, 8pm): Season premiere. "A game of car soccer is played." No wonder kids are too fat these days. They can't even get out of their car to actually kick a ball!
American Gladiators (NBC, 8pm): "In the ladies tilt, a student tries to make the grade against a future figure skater." As we've learned from Dancing with the Stars, figure skaters come with an unfair advantage.
The Closer (TNT, 9pm): Season 4 premiere. "Fritz and Brenda's new duplex forbids the presence of pets, but that doesn't stop Brenda from keeping Kitty on the premises." If Kitty is the pet, what's Fritz?
Saving Grace (TNT, 10pm): Season 2 premiere. "Grace gets busy on her day off: She works to unlock the secrets of her her haunted past, but instead ends up apprehending a criminal on the FBI's Most Wanted list." And I'll bet she doesn't get paid for doing all that work on her own time.
Click to continue reading This Week on TV (7/14-7/20)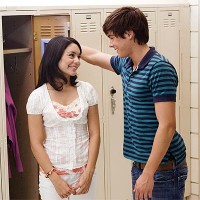 Please don't confuse this post with something we wrote earlier this month. With production on High School Musical 3 just about underway, Disney has already moved on to its next project: High School Musical 4.
The cable channel confirmed that they are already in scriptwriting mode for the franchise's third sequel. Although the current installment will be heading directly to the big screen, HSM4 will be another made-for-TV movie. At least that's what they're saying now.
At this point, no cast has been announced for the latest venture. (Most of the original actors have claimed they were done after three.) But who knows - if Tori Spelling is willing to come back to the 90210 spinoff, anything can happen.
My theory? This is all connected to the summer reality series based on the musical. At this point, no one seems to know what the 'winners' will be getting. I'm guessing it's their opportunity to be the latest Disney stars.
Read More

|
Hollywood Reporter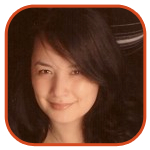 Posted by Veronica Santiago Categories: Kids, Music, Cable, Gossip,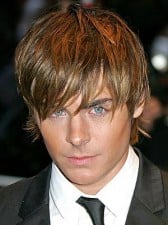 Chalk up another one for Cedars-Sinai..
The LA hospital welcomed another celebrity today when High School Musical star Zac Efron was admitted to the hospital. The 20-year-old was apparently suffering from a case of appendicitis. According to his rep, the actor has since had his surgery and is now recuperating. (Maybe Vanessa Hudgens can shoot a few new photos to keep him company?)
Efron, who has already been confirmed for the big-screen version of High School Musical 3, is currently shooting the Freaky Friday-esque comedy, Seventeen.
Read More

|
TMZ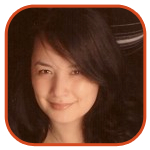 Posted by Veronica Santiago Categories: Kids, Music, Cable, News,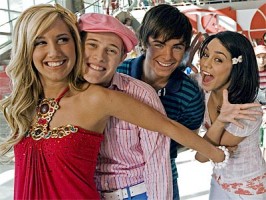 As I previously mentioned, the bigwigs at Disney opted to boost Vanessa Hudgens' salary for High School Musical 3. Now we know where that extra money will be coming from: your pocketbooks.
Fans looking forward to the latest musical installment will now have to pay for the experience. That's right - the movie will be moving from The Disney Channel to the big screen. The entire cast, including a heavily-rewarded Zac Efron, will begin filming the sequel this March.
Although many will be bothered by Disney's decision to financially exploit HSM-addicted families, here are a few good things parents can take away from this:
No more parties at your home for another HSM premiere*.
No more endless viewings of the show thanks to the miracles of Tivo*.
No more lip-gloss kisses on the plasma TV screen*.
You can dump the kids off at the theater and not be within earshot of the catchy tunes*.
You can now force your children to earn the price of a ticket.
You can know say you were forced to watch the movie with your kids; you could have left the living room before*.
(*This all, of course, only applies until the DVD is released.)
Read More

|
Entertainment Weekly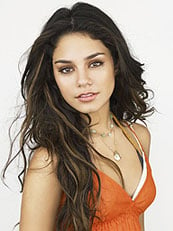 Wow. Wow. Ladies and gents, it's now official. Apparently sex does sell.
Despite her now infamous photo scandal, Vanessa Hudgens has been asked back for High School Musical 3. And though Disney could have used the embarrassment as reason to lowball their offer, they have instead rewarded the nudie queen with a raise. According to Us Magazine, Ashley Tisdale has also been confirmed for the sequel—though I doubt her paycheck will be as 'substantial' as the one reportedly given to Hudgens.
I'm still not really not sure why I was surprised to hear this news. As a former marketing major, I'm fully aware there's no such thing as bad publicity. And given Britney's ability to still launch a hit album these days, it's apparent the public really doesn't care what celebrities do in their private lives anymore.
Now if Sabrina Bryan or any of the other Cheetah Girls were smart enough, they'd get themselves into some 'trouble' real quick; apparently Disney's willing to shell out the dough.
Read More

|
US Magazine

Disney has discovered their fair share of teen culture phenomena. To be honest, Disney has created their fare share of teen culture. From child stars-turned-superstars like Lindsay Lohan to Shia LaBeouf, Disney can make and break careers. For the young, Disney becomes a fabulous opportunity – or a dead-end. For others, like Tim Allen, their careers just might end in Disney movie mania. So, what's the next step for Zac Efron, the teen star of Disney's huge High School Musical franchise? The 19-year-old star rocketed to nationwide fame through the efforts of one made-for-TV-movie that was made to become the next big thing for every female teenager in the country. The fad can no longer be denied now that Disney's second effort, High School Musical 2, earned a cool $33 million in its opening weekend alone. And though the original Musical has aired twenty-four times on the Disney channel, it's still getting at least 5 million viewers each and every time. Those are ratings that simply can't be denied.
Click to continue reading Is Disney's Musical Efron Headed for Fame?
Read More

| LA Times

© Gear Live Media, LLC. 2007 – User-posted content, unless source is quoted, is licensed under a Creative Commons Public Domain License. Gear Live graphics, logos, designs, page headers, button icons, videos, articles, blogs, forums, scripts and other service names are the trademarks of Gear Live Inc.