Posted by Jacci Lewis Categories: Prime Time, Reality, CBS, Editorial, Gossip, News,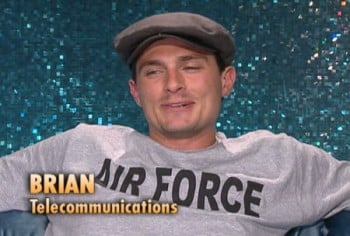 He flew too close to the sun and got burned. Brian, the former Air Force crew chief from San Francisco, talked himself right out of the Big Brother 10 house. He wasn't even nominated originally.
Jerry, the Head of Household, put Renny and Jessie up for nomination, but Jessie won the Power of Veto. This coincided with increasing suspicion of Brian's attempts to control other house guests and tell them how to vote. At one point, Brian suggested he was "pulling all the strings" in the house. He'd originally formed an alliance with Dan and Ollie. But Ollie has formed a stronger alliance (like the physical kind) with April and April didn't like Brian so Ollie turned on him.
Click to continue reading Big Brother 10: Brian Evicted/Jessie is New HOH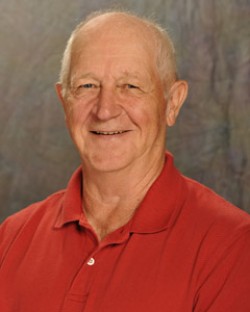 Maybe there is hope for presumed Republican presidential nominee John McCain yet? Right now the hottest guy on Big Brother 10 right now is a muscle-shirt wearin', gravelly voice talkin' ex-Marine who just happens to be a 75-year-old great-grandfather.
The new season of CBS' perennial fish-bowl reality show is proving that old doesn't mean obsolete. In the premiere episode of Big Brother 10 Jerry, the oldest person to every compete on the show, not only became Head of Household but also copped a feel of one of the hottest girls in this season's cast. (Before his wife of 54 years has a heart attack that girl, April, sort of forced Jerry to do it.) Still, it was a good strategic move for the Magnolia,Texas retiree. In that instant you could see his fellow house guests quickly shift their concept of Jerry from Depends and defibrillators to babes and booze.
Click to continue reading Big Brother 10: Grandpa Got Game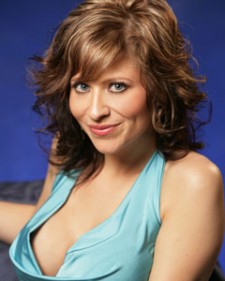 It is time to bid a fond (or totally relieved) farewell to the bikini barista from Salem, Oregon. Natalie is the latest house guest to get the boot on Big Brother 9.
Natalie ended up on the chopping block next to Sharon after Adam inexplicably won the Power of Veto challenge where house guests had to solve a complicated multi-TV, multi-remote challenge. The mushy-mouthed and dim-looking public relations flak solved the puzzle in a mere 3:20 seconds. It took box of rocks Natalie 12:09 seconds (though Sheila was the biggest dolt, it took her more than 15 minutes to get it right).
When the time came to use the POV, obviously Adam saved himself forcing Sheila to put someone else up for eviction. No big surprise here, she chose Natalie. In the end, Ryan voted to evict Natalie saying she is just too good at endurance competitions to safely keep her around. Adam voted to evict Sharon saying she hasn't done anything good for him in the house. Sheila had to break the tie and, of course, evicted Natalie. The other big headline of the night: Ryan is the new Head of Household.
Click to continue reading Big Brother 9: Batty Natalie Evicted, Ryan is New Head of Household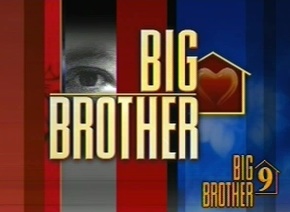 I've really been slacking off on my Big Brother 9 recaps. It's not that I am not watching. Oh, I watch but then can't muster up enough energy to write something interesting about the show because, well, it hasn't been that interesting.
The main headlines of the past few episodes are that Crazy James finally spent life number 9 in the house and Sharon and Adam are now nominated for eviction. James was evicted by a unanimous vote but not before trying to turn everyone against each other and even getting in a few jabs about Natalie's weight gain in the BB9 house since Matt left.
It was all to no avail. The whole smelly (I imagine) cropped stretch pant or bikini underwear look and holier-and-deeper-than-thou attitude finally got the best of the homeless biker from Florida and his house mates gladly gave him the boot.
Click to continue reading Big Brother 9 Update: James Out, Sharon and Adam Up for Eviction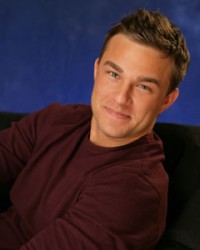 Not even a pathetically staged crying jag could save Joshuah from the chopping block on Big Brother 9. House guests fed up with his scheming ways and, as I've written about before, his bottomless pit of anger against some of the women in the house sent the 25-year-old Texas advertising media buyer packing.
Joshuah was evicted by a vote of 3 to 1. Ryan, Sheila and Adam all agreed it was time for him to go. Fellow pariah "Crazy" James was the only house guest to throw Joshuah a bone but it wasn't enough.
The only other big headline of the night: Adam is the new Head of Household.
Click to continue reading Big Brother 9: Surly Joshuah Evicted, Adam Wins Head of Household

Posted by Jacci Lewis Categories: Prime Time, Reality, CBS, Editorial, Features, News,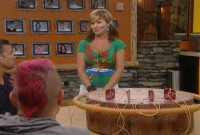 God-loving, bikini and knee sock wearing Natalie is getting her smiley-faced revenge on Big Brother 9 house mates who plotted to oust her "soul mate" Matt. Last night Natalie, the Head of Household, nominated Joshuah and James for eviction. Surprisingly enough it was Joshuah's first nomination, not bad considering how conniving and cruel he has been in the house thus far.
The show began with Natalie basking in the glory of her HOH win. She credited God and a kooky reliance on lucky numbers. Joshuah was shocked and embarrassed that Natalie beat him in a "mental" competition. Sheila hoped Natalie's HOH win would bring her closure and vengeance for Matt's eviction. Adam took Natalie's win as a sign that there may really be a God, one who favors dim-witted bikini barista/slash carnival artists from The Beaver State.
Click to continue reading Big Brother 9: Joshuah and James Nominated For Eviction

Posted by Jacci Lewis Categories: Prime Time, Reality, CBS, Editorial, Features, News,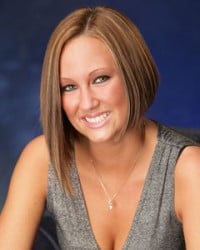 It has been a couple of weeks since I've written about Big Brother 9. While I've watched most of the episodes in between then and now, I have to say it was getting to be a bit like my on-again, off-again relationship with the soap opera One Life to Live. I've missed years at a time and still know exactly what the storyline is.
A quick recap of the past few weeks: James was voted out then quickly voted back in when the house guests were given the chance to either bring back a mystery house guest (Alex) who had already been evicted or bring back James. In an odd turn of logic, even some of the guests who gave James the boot voted him back in within a few minutes. (I think they feared the mystery guest was either super-annoying Amanda or super-annoying Jen.)
Once James got back in the house, he and Chelsia began a reign of terror that ended with Boston roofer Matt evicted and his former "soul mate" daft Oregon bikini barista Natalie vowing revenge. Later, under-the-radar king Adam won Head of Household. He nominated Chelsia and James for eviction but James later won the Power of Veto and saved himself. Adam then put Sharon up as a pawn next to Chelsia bringing us to tonight's eviction: Chelsia is out.
Click to continue reading Checking into the Big Brother House: Chelsia Gets the Boot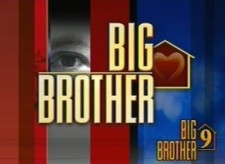 Mr. Nice Guy Ryan finds himself holding all the cards in the Big Brother 9 house, at least for a couple of days.
Last night, the 27-year-old college student from Ohio nominated first-timer Chelsia and previously evicted, then resurrected Sharon for eviction this coming Wednesday.
That was about the only interesting revelation in this particular episode. Again, I question why this show needs to be on three nights a week. Surely, with the writer's strike over CBS could come up with something better for their prime-time line-up?
Click to continue reading Big Brother 9: Ryan Nominates Two For Eviction

Posted by Jacci Lewis Categories: Prime Time, Reality, CBS, Showtime, Editorial, News,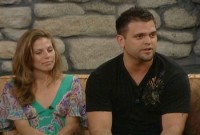 Just when it looked like this painful season of Big Brother 9 would dwindle away into ratings obscurity, the game got a major jolt of energy tonight: There will be no more couples. It is now every man and woman for themselves.
The big headline of the night is that Allison was evicted and Ryan, her former partner, is now Head of Household. We were told yesterday that the house guests were to expect to hear a siren sometime today. When that siren went off, all of the house guests were to rush to the living room to hear the "important game-changing announcement." Tonight, that siren went off just after Allison and Ryan were evicted as a couple. In the end, Allison, the drug company salesperson from Boston, went home and Ryan is now in charge of the house. We also learned that America gets to vote on which already evicted house guest (Jacob, Jen, Parker, Amanda, Alex or Allison) will get a second chance in the Big Brother house. You can vote for that as we speak on CBS.com.
Click to continue reading Big Brother 9 Shocker: Allison Evicted, Ryan Now Head of Household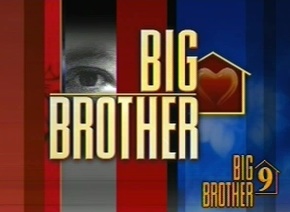 The theme of Big Brother 9 tonight is that "mean people suck" - and by people, I mean Joshuah. The Texas media buyer unleashed his seemingly bottomless fury on yet another woman in the house; this time it was Allison, the pharmaceutical representative from Boston.
First though, lets begin with the only real headline from the show: Head of Household couple Sharon and Joshua nominated couples Allison and Ryan and Natalie and Matt to be evicted. The actual eviction will happen live during Wednesday night's BB9. The house also competed and won everything but carbohydrates in the food competition.
Now back to the beginning. Tonight's episode began with Joshuah explaining why he was so hurt personally by Allison and Sheila's plot to convince other house guests that they were a lesbian couple with an adopted son. The two women only told Joshuah and Chelsia. They kept the ruse up for about 10 days until they decided the lie wasn't going to give them any advantages in the game and they came clean. At the time, Joshuah just seemed confused. Now we learn his anger over their outrageous lie has been festering for days.
Click to continue reading Big Brother 9: Allison, Ryan, Natalie and Matt Nominated For Eviction
© Gear Live Media, LLC. 2007 – User-posted content, unless source is quoted, is licensed under a Creative Commons Public Domain License. Gear Live graphics, logos, designs, page headers, button icons, videos, articles, blogs, forums, scripts and other service names are the trademarks of Gear Live Inc.