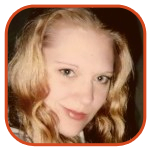 Posted by K.C. Morgan Categories: Reality, MTV, Editorial,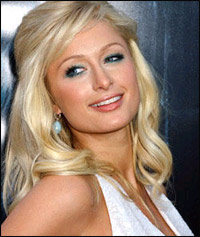 Last night saw the premiere of Paris Hilton's new MTV reality show (which has been getting buzz for months). Hilton chose "sixteen girls and two boys" to become her potential platonic party partner for Paris Hilton's My New BFF. I expected that I would hate it…but I just can't escape the magnetic pull of unoriginal, fairly bad reality TV. That's right, I said it - I'm an MTV fan.
I was instantly under the spell of Hilton's friend search, a premise itself which is obvious malarkey. Casting is already under way for the second season, so I'm guessing no true best friendships were forged during this first one. Or perhaps MTV, like me, can see the immediate potential of a show filled with good-looking twenty-somethings (most of whom seem as dense as bricks) that hero-worship the vapid Miss Hilton. It's so far out of actual reality, it's just crazy enough to be reality TV.
Click to continue reading Paris Hilton's My New Obsession
Read More

|
MTV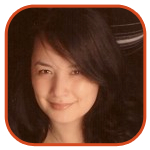 Posted by Veronica Santiago Categories: Comedy, Prime Time, NBC, News,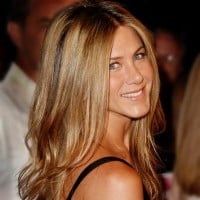 Well, it's not exactly Friends, but it is still Must See TV.
According to E!, Jennifer Aniston has found a way to keep herself busy post-Mayer. The actress will soon be returning to NBC Thursdays with a guest spot on 30 Rock.
Jennifer is now the the second Friend-ly cast member to visit the Emmy-winning comedy. David Schwimmer played an eco-mascot last season during the network's Green Week.
The role - which Aniston is currently filming - will most likely be seen in the show's first few weeks.
Season 3 of 30 Rock premieres on Oct. 30.
To get a look at TV Envy's Fall Programming Schedule, click here.
Read More

|
E! Online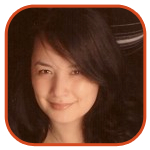 Posted by Veronica Santiago Categories: Comedy, Drama, Prime Time, Sci-Fi/Horror, FOX, NBC, The CW, TNT-HD, UPN, WB, The O.C., Internet,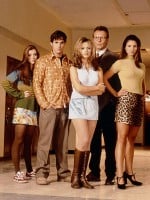 If you've found yourself without a plan on this Labor Day Weekend, there's a new way to keep yourself busy online.
Earlier this week, viewers of the old WB were given a free way to watch some of their now-cancelled shows. At TheWB.com, fans can access programs just like they would on any other network-sponsored site. Buffy the Vampire Slayer, Smallville, Angel, Everwood, Roswell, One Tree Hill and Gilmore Girls are amongst the selections offered.
Meanwhile, other shows that didn't originate on the WB (but were produced by Warner Bros.) are also included on the site. That list is comprised of such titles as Friends, The O.C., Veronica Mars, Babylon 5 and Firefly.
Although the number of episodes are currently limited, fresh hours will be posted weekly.
Read More

|
Variety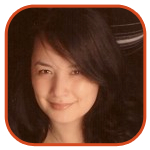 Posted by Veronica Santiago Categories: Comedy, Prime Time, NBC, Gossip, News, Rumors,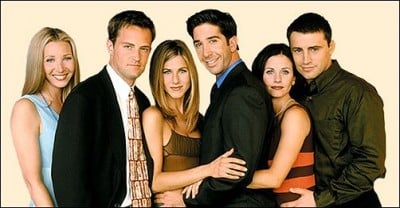 Sex and the City broke box office records. Get Smart had a first place finish. Why shouldn't there be a Friends movie?
According to UK's Daily Mail, a big-screen adaptation of the NBC hit has finally been greenlighted. Although a reunion seemed extremely unlikely when the comedy ended in 2004, the success of SATC has apparently given the show's main six hope.
And while Jennifer Aniston could definitely do without the paycheck, she is reportedly willing to play along. "Jennifer, Courteney and the rest of the cast are keen to reprise their roles, under the right circumstances," said a source.
If the story is true, production on the Warner Bros. feature may begin within the next 18 months. Could I be more excited?
Read More

|
Daily Mail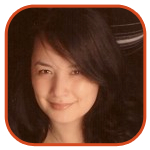 Posted by Veronica Santiago Categories: Drama, Prime Time, FX, Cancellations,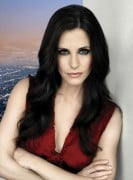 Although she tried hard to set aside her nice girl persona, fans apparently had a tough time accepting Courteney Cox Arquette as a badass. Either that, or they simply didn't like her show.
After only 2 years on air (1.5 if you take the writers' strike into account), Arquette's Dirt has been yanked from the FX network. Interestingly enough, this is about the same length of time Matt LeBlanc's Joey managed to stay on air. The drama also hung around longer than Matthew Perry's Studio 60 and Lisa Kudrow's The Comeback.
Despite earning 3.7 million viewers for its January 2007 debut, the program eventually experienced a dramatic decline. By April, Dirt's second season finale was down to 1.06 million. I guess that kiss with gal pal Aniston didn't have much lasting power.
Click to continue reading FX Cancels Courteney Cox's Dirt
Read More

|
TV Guide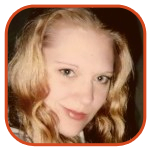 Posted by K.C. Morgan Categories: Reality, NBC, Gossip,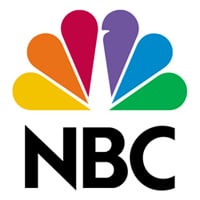 Friends actress Lisa Kudrow, in association with Is or Isn't Entertainment and Wall to Wall, will soon bring a new series to NBC, the network desperate enough to put anything on the air. The series, Who Do You Think You Are?, will take viewers and participants on a historical journey. Each hour-long episode is derived from a British hit where celebrities are taken through their own genealogy. In the English version, stars are often brought to tears as decades- and centuries-old skeletons are pulled forth from ancestral closets. I couldn't possibly be more disinterested in this.
Show creator and Wall to Wall CEO Alex Graham calls it "incredibly moving." NBC has green lighted the project on certain conditions only, all of which hinge upon the cast. Several celebs are currently being researched, though as of right now NBC isn't releasing any names.
Click to continue reading Who Do You Think The Stars Are?
Read More

|
Hollywood Reporter

Posted by David Onda Categories: Drama, Prime Time, ABC, Editorial, News, Ratings, Renewals, Rumors,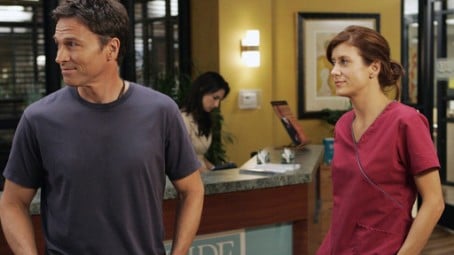 I didn't think there was a chance in hell that the Grey's Anatomy spin-off Private Practice would make it halfway through the fall season. Let's face it, spin-offs of hit network shows are rarely the gems that their inspirations were (i.e. Friends spin-off Joey). But the unthinkable has happened for Kate Walsh's Oceanside practice—it has been picked up for a full season by ABC. Already a few episodes into the season, Practice is still averaging 12 million viewers. In addition to this news, TV Guide is reporting that Gilmore Girls' David Sutcliffe will join the cast as Addison's love interest, throwing a monkey-wrench in the developing relationship between she and Tim Daly's Dr. Finch character. Practice is the second new fall show to be picked up. The first is the nightmarishly obnoxious CW show, Gossip Girl—proving that not all shows that get picked up don't make you want to vomit. But that's a story for another day.
Read More

| TV Guide


Posted by Wendy Michaels Categories: Comedy, Cable, Syndication, King of Queens, My Name Is Earl, The Office, Cable/Satellite,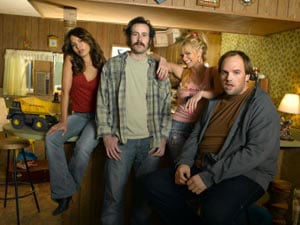 Wow, did you catch last night's marathon of The Office? I caught the last half of "Casino Night" and it really brought back all of those old Pam and Jim feelings. When Jim puts it out there that he loves Pam… then later kisses her. Sigh. Add to that the slightly teary-eyed Jim when she rejected him—wow, that's a great episode. And now, The Office will live on in reruns on TBS. Ditto for My Name is Earl, another solid NBC comedy… both Earl and The Office are part of what made NBC "must see," at least in my sad little existence. Anyway, TBS will begin airing the pair in the fall, for the low-low cost of $600,000-$700,000 per episode. No details on what timeslots these will hold—and with Friends, Sex and the City, Seinfeld, King of Queens, Everybody Loves Raymond and Family Guy, there will be plenty of funny on TBS (except for Raymond, which I have never found too funny).
Read More

| Yahoo! News


Posted by Wendy Michaels Categories: Comedy, Prime Time, ABC,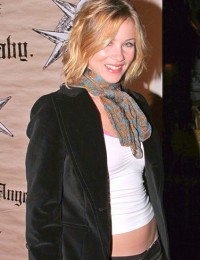 I love Christina Applegate, what can I say? She's a guilty pleasure of mine and I'll watch just about anything that she's in. She's making her return to TV in a comedy, playing a woman who comes out of a coma and has amnesia. Hmmm, doesn't sound particularly like a comedy—I'm thinking more like a Lifetime movie. The show, called Sam I Am will also star Jean Smart as Applegate's mom. Smart is a good choice as well, and I have to say this woman just gets better with age. Jennifer Esposito was previously cast as Applegate's buddy. Applegate, I'm sure you recall, is famous for her role as Kelly Bundy on Married… With Children. She did return to television for the series Jesse, but it didn't hang around for long, and also guest-starred on Friends. Her role on Friends won her an Emmy. At any rate, anything with Christina Applegate is worth a look.
Read More

| Reuters


Posted by Wendy Michaels Categories: Comedy, Drama, Cable, Cable/Satellite, Gossip,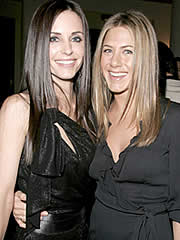 We brought you the news that Jennifer Aniston may be appearing on Courteney Cox Arquette's FX series, Dirt. Then we confirmed Aniston's appearance on the finale. And now… well, for anyone that ever hoped to catch any of the women from Friends in a liplock, this news is for you. Not only will Aniston appear on the season finale of Dirt, but she will also be seen kissing star Courteney Cox Arquette. So, if you thought viewership for this freshman series was going to see an uptick from Aniston's turn as a rival magazine editor, the upcoming kiss will have viewer numbers off of the chart. The episode, which airs on March 27th, will have Aniston's character giving what a source calls a "goodbye peck." Okay, so it's not a heavy kissing scene, but the source tells People magazine, "But, yes, it's on the lips." Further, it has been confirmed that Aniston will be playing a lesbian, according to a USA Today article.
Read More

| People

© Gear Live Media, LLC. 2007 – User-posted content, unless source is quoted, is licensed under a Creative Commons Public Domain License. Gear Live graphics, logos, designs, page headers, button icons, videos, articles, blogs, forums, scripts and other service names are the trademarks of Gear Live Inc.