Posted by Wendy Michaels Categories: Comedy, Drama, Prime Time, FOX, Cancellations, Ratings, Renewals,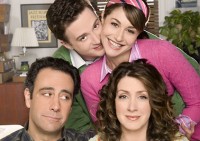 Fox has made some big programming decisions this week. First, two new shows, Standoff and 'Til Death, have gotten an additional order of episodes. Surprising, considering that neither show is much of a ratings winner. Standoff gets six additional episodes, while 'Til Death has been given the "back-nine" order, meaning it will continue for the rest of the season. There is speculation that the network is running out of new shows to keep on the air, so they are hanging on to these, even if they fail to perform. Standoff, which stars Ron Livingston in the world of hostage negotiators, averages about 9.8 million viewers each Tuesday night; with a drop to just 5 million viewers when the network changed timeslots to 8:00 p.m. 'Til Death is only grabbing about 6.4 million viewers each week.
The other big news is that Vanished has been cancelled. With poor ratings of just 6.5 million viewers (and 7.45 million when it followed Prison Break), it was clear this one wouldn't go the distance.
Read More

| Zap2it


Posted by Wendy Michaels Categories: Drama, Music, Prime Time, FOX, NBC, American Idol, Ratings, Renewals,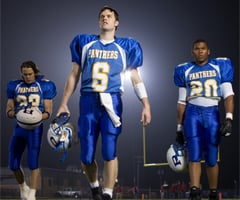 The media has been buzzing for weeks about the fate of NBC's Studio 60 on the Sunset Strip and Friday Night Lights, with most saying that one or both would get the axe. We recently reported that Studio 60 got a full season order, so it seemed that the low rated Friday Night Lights would be taking the fall. Good news, Lights fans—NBC is taking a chance on the football drama by also giving it a full season order. The struggling show has not done particularly well in its Tuesday at 8:00 p.m. slot, so NBC tried it in the Studio 60 time (Monday at 10:00 p.m.) to see if it would do any better. The series has only averaged about 6.7 million viewers. Kevin Reilly, NBC Entertainment president, said of the news, "We're proud to reward an authentic, poignant series like Friday Night Lights with a full-season order, demonstrating our confidence in its appeal and quality."
Now NBC will be revamping its schedule to better showcase Friday Night Lights. No official word yet on what the new schedule will look like, but the network will be moving Friday Night Lights out of its current Tuesday night spot (to spare it from the return of American Idol). The new schedule will begin in January.
Read More

| Yahoo! News


Posted by Wendy Michaels Categories: Drama, Prime Time, FOX, Cancellations, Ratings,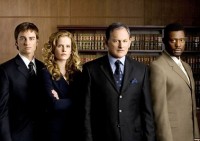 It's been speculated for quite some time that Fox's drama Justice would be cancelled. With ratings never quite making the grade and a shift in date/time, the series just never quite took off. In case you're not familiar with the show, Justice starred Victor Garber and was produced by Jerry Bruckheimer. So, it seemed like greatness in the making. But then, so did Smith and you know what happened there. It seemed Fox at least tried to give Justice a fighting chance by moving it from Wednesdays at 9:00 p.m. to Mondays at 9:00 p.m. (following Prison Break). Only 5.9 million viewers tuned in last week, with only about half of the Prison Break lead-in audience hanging on to watch Justice.
Read More

| CNN


Posted by Wendy Michaels Categories: Comedy, Music, Prime Time, American Idol,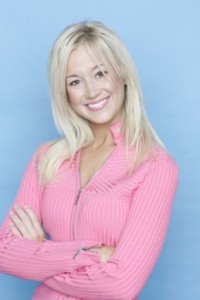 Say it ain't so… but it is! Fox has announced that they are developing a sitcom for American Idol finalist Kellie Pickler. You may recall that the singer got plenty of screen time on Idol, putting her southern personality on display. I guess it was only a matter of time before a TV show came a-knockin'. The half-hour comedy won't prove to be too much of a stretch, with Pickler playing a small-town Southern girl. The character will find out that her real father is the state's governor, putting his plans for a presidential run in danger. Strangely enough—here's where the comedy comes in—his new found daughter will help him in the polls. Chris Peterson and Bryan Moore (That '70s Show) are on board to write the new series.
Read More

| Comingsoon.net


Posted by Wendy Michaels Categories: Music, Prime Time, Reality, FOX, American Idol, Ratings,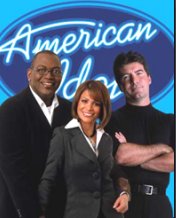 Fox's bread and butter, American Idol, will be gracing your television soon. Fox announced that the pop talent show will be returning on Tuesday, January 16th. With the good news, comes the bad—the season premiere will span two nights of two hour shows. How can any viewer endure so much Idol? Well, if you're like me, you just skip watching the audition shows altogether. It's too bad that the people auditioning make it past the first level of auditions to appear before Randy, Simon and Paula—just for the sake of some fun on the audition shows. No wonder the people end up mad—they think they're good enough to make it to the judges, but it's really a joke at their expense!
Following the premiere on January 16th and 17th, American Idol will pick up the usual pace of Tuesdays at 8:00 p.m. and Wednesdays at 9:00 p.m., showing audition highlights over the course of the episodes on January 16, 17, 23, 24, 30 and 31. That takes us into the semifinals in February, with the competition among the top 32 starting in late February. This is the sixth season of American Idol.
(You can find all the American Idol 6 posts here.)
Read More

| Zap2it


Posted by Wendy Michaels Categories: Comedy, Prime Time, FOX, NBC, Cancellations, Ratings,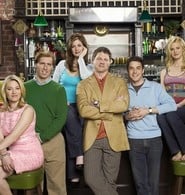 Two sitcoms on the "critical" list, nearing cancellation, have officially been given the axe. Fox's Happy Hour has been removed from the schedule due to low ratings. The comedy has ranked fifth for viewers 18-to-49 during its timeslot on Thursdays. The ailing 'Til Death is still on the roster.
NBC's Twenty Good Years has also been moved off of the schedule—you may recall a couple of weeks back when NBC announced their new Thursday night line up with nary a mention of the fate of Twenty Good Years. The sitcom aired on Wednesdays along with 30 Rock—with 30 Rock making an upcoming move to Thursday nights on November 16th. Twenty Good Years has been yanked and a two-hour episode of The Biggest Loser will air in its place on November 8th (from 8 - 10 p.m.).
Read More

| AOL


Posted by Wendy Michaels Categories: Drama, Prime Time, FOX, Prison Break,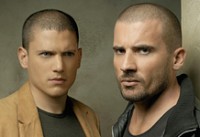 Hooked on Prison Break's storyline? There may be more truth to it than fiction. Two brothers are alleging that Prison Break was their idea—based on their experience in the 1960s. Robert Hughes was wrongfully imprisoned and his brother, Donald, helped him escape. They were on the run for four years following the break out from a juvenile facility.
The Hughes brothers have filed a lawsuit against Fox, saying their agent had sent the network their manuscript in 2001, but the net passed on it. Donald Hughes, now 63, told the Associated Press, "It's a classic case of the rich trampling on the poor." No details yet on the damages and costs that the Hughes brothers are seeking.
Their story does share some commonalities with Prison Break—Robert, then 16, was wrongfully accused of threatening his mentally ill mother with an ice pick. Even though she later took back the accusation, the court ruled that he serve time until he turned 21. His brother, Donald, effectively busted Robert out of jail just two months later. For four years, they lived as fugitives—they were exonerated in 1968. Even some of the names and places in Prison Break are similar to those in their manuscript, the brothers contend.
Read More

| Access Hollywood


Posted by Wendy Michaels Categories: Prime Time, Reality, FOX, Internet,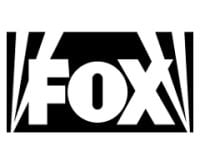 From the power-team of Mark Burnett and Steven Spielberg comes the latest reality show—On The Lot—a chance for wannabe filmmakers to make it in the big leagues. Fox offers up this competition, with applicants 13 and over being asked to submit their self-directed, five minute short film online at TheLot.com.
Video submissions have already been received, with hundreds available to view and critique. On The Lot promises a $1 million development deal at DreamWorks to the winning director. The show will air in the spring, featuring the 16 finalists chosen from the online entries. The show's viewers will vote each week and ultimately determine the winner. The series will air over two nights—one night to show the films that the filmmakers produce for a chosen theme; the next night to announce results. They will be given writers, cast and crew to work with.
If you're an aspiring filmmaker, there's still time. The deadline for submissions is December 1st.
Read More

| Comingsoon.net


Posted by Wendy Michaels Categories: Comedy, Prime Time, FOX, Cancellations, Ratings,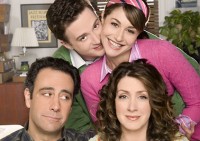 In a surprise move, Fox has requested additional scripts of Happy Hour and 'Til Death—two new sitcoms seemingly perched on the edge of cancellation. The ratings indicate that both of these freshman series are in jeopardy of the axe, but the network is willing to give them some more opportunities to make 'em laugh. Media reports are saying that Fox wants three more scripts from each—and we'll see where things go from there. Both shows air Thursday nights, with 'Til Death averaging about 6.9 million viewers. Happy Hour averaged under 5.6 million viewers in its three airings. Both went on hiatus because of baseball games on Fox, while 'Til Death took additional time off when Brad Garrett put the brakes on production because of the quality of the scripts.
Read More

| Zap2it


Posted by Wendy Michaels Categories: Comedy, Prime Time, ABC, FOX, Ratings,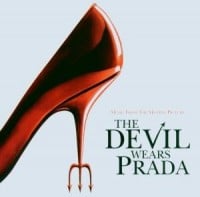 If it works for Betty, why not give Prada a try? Fox is planning to develop The Devil Wears Prada into a half hour sitcom. The Devil Wears Prada was recently a hit movie starring Meryl Streep, based on the bestselling book of the same name. Given Ugly Betty's success, Prada has a good chance of making it. While the stories are not exactly the same, there are parallels between the two. Namely, the non-fashion-sensible woman thrown into a world of self-absorbed fashionistas at a magazine. Beyond that, the stories have few other similarities. Fox TV Studios acquired the TV rights, with Robin Schiff (Romy and Michelle's High School Reunion) on board as writer and executive producer of the single-camera comedy. Fox TV Studios president, Angela Shapiro-Mathes will include elements of the hit movie, but is "not looking to directly translate the movie into a TV show." Hey, if there's room for two shows about a behind-the-scenes-look at a fictional sketch comedy show, then there should be room for two shows about the world of a fashion magazine.
Read More

| Comingsoon.net

© Gear Live Media, LLC. 2007 – User-posted content, unless source is quoted, is licensed under a Creative Commons Public Domain License. Gear Live graphics, logos, designs, page headers, button icons, videos, articles, blogs, forums, scripts and other service names are the trademarks of Gear Live Inc.