Posted by Wendy Michaels Categories: Music, Prime Time, FOX, American Idol,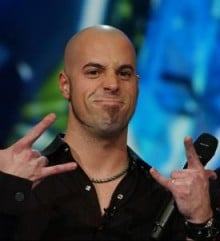 In other American Idol news, last season's finalist, Chris Daughtry, is planning to give a a free concert in Greensboro, North Carolina on March 23. Daughtry, who has seen much success since his departure from Idol, will perform at the Greensboro Coliseum to kick off the NCAA women's basketball tournament on March 24 and 26. Organizers of the event expect between 6,000 and 7,000 people to attend the concert, which could give the city a boost in their efforts to host the 2012 women's Final Four. Daughtry made it to fourth place before getting the boot on Idol, but his exit from the show didn't dampen his career any. He released an album in November 2006, with band Daughtry, which has sold nearly 1.3 million copies. This week, the album made it to number one.
Read More

| Yahoo! News


Posted by Wendy Michaels Categories: Music, Prime Time, Reality, Cable, FOX, American Idol,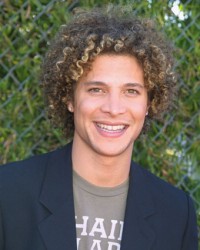 If you've been missing American Idol's season one finalist, Justin Guarini, the wait is over. The runner-up's shining face will soon be gracing the TV Guide Channel's Idol Tonight live preshow. OK, forgive my cynicism here, but how much American Idol do we really need on the television? I guess Idol Tonight is for the hardcore fans who just can't get enough of all things Idol. At least there's a place for Guarini, who had seemed to all but vanish from the spotlight. Here, he gets to provide all the behind-the-scenes commentary, including interviews with former contestants, vocal coaches, and stylists. And he won't go it alone—he'll be joined by Kimberly Caldwell, from season two of Idol and Rosanna Tavarez, who was a winner on the WB's Popstars. What? They couldn't get another Idol alum to fill the third spot? Show of hands for anyone who even saw Popstars? Sadly, that's me with my hand raised. Yep, I watched it.
Read More

| E! Online


Posted by Wendy Michaels Categories: Comedy, Drama, Prime Time, FOX,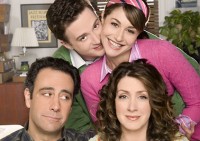 With new spring programming comes some creative shuffling of existing shows. For Fox, that means a couple of new dramas and a new comedy to fill the schedule. What does that mean for existing shows on the schedule? 'Til Death, The War at Home and Standoff will still have a place on the network.
The new drama The Wedding Bells, from David E. Kelley, will premiere on Friday, March 9 at 9:00 p.m ET. The show looks at a wedding planning business and the family that owns it, and features Teri Polo, Sarah Jones, and KaDee Strickland. The Winner, from Family Guy creator Seth MacFarlane, is a live-action comedy premiering on Sunday, March 4 at 8:30 p.m. ET. The show features The Daily Show correspondent Rob Corddry. Drive looks at the participants of an underground road race, and hits the network on Sunday, April 15 at 8:00 p.m. ET.
'Til Death moves to Wednesdays, following American Idol, in March. The War at Home, moves to Sundays at 7:30 p.m. Standoff will premiere on Friday, March 30 at 8:00 p.m. ET.
Read More

| Comingsoon.net


Posted by Wendy Michaels Categories: Music, Prime Time, Reality, FOX, American Idol, Internet, Ratings,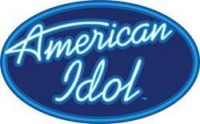 Despite my grumblings yesterday where I explained that I can't watch the auditions of American Idol, the little talent show seemed to do just fine in the ratings. The premiere of the sixth season kicked off with 37.3 million viewers tuning in—a five percent jump from last year's season premiere. Not bad, right? Well, seems some folks are becoming as disenchanted as I am, according to an article on Reuters. While the show garnered the highest viewership in American Idol's history, it still left some dissatisfied. Last night's show included auditions from Minneapolis, with most of the wannabes not quite making the grade. One fan posted on Americanidol.com's message board: "I think that we need to see more of the good with the bad. Not only did we get bad but it seemed to be longer segments of individuals… I'm not going to waste my time tonight." So my critique yesterday was not too far off the mark—another fan on Yahoo's message boards said, "Too much of a bad thing is not so entertaining… The bad ones are just mostly ridiculous, by this point." Amen.
(You can find all the American Idol 6 posts here.)
Read More

| Reuters


Posted by Wendy Michaels Categories: Music, Prime Time, FOX, American Idol, Ratings,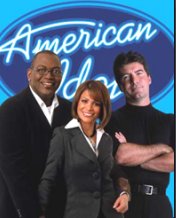 So, the big event is here. I speak, of course, about the sixth season premiere of American Idol. And what better way to make it an event than by spreading it over two nights, at two hours a pop? The question is, will you be watching? I have a real love/hate relationship with American Idol—mostly because it's like a train wreck that I can't look away from. The last couple of years, however, I have passed on the initial audition episodes and instead watched from the Hollywood sessions onward. Last year, I just waited until they had whittled it down to the finalists. Why? Well, I've come to dislike the audition shows immensely because they have so many horrible wannabes. It makes for interesting television, right? To me, it just seems cruel to pass people through to the final audition to be judged if they aren't any good to begin with. And viewers wonder why these people are so angry? Wouldn't you be bummed if you made it that far only to get ripped apart? I guess it wouldn't be as interesting if they only showed the quality people, but I really do feel for those talentless souls who are given a glimmer of hope when they stand before Simon, Randy, and Paula. I mean, really, how would you feel?
(You can find all the American Idol 6 posts here.)
Read More

| Yahoo! News


Posted by Wendy Michaels Categories: Music, Reality, Bravo, Cable, American Idol, Cable/Satellite,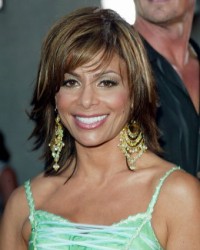 Hmmm. Has Bravo run out of original programming ideas? The network announced that it will be airing a documentary series titled Hey Paula, following 44 year-old Paula Abdul at her various jobs and peeking at her personal life. I say "jobs" because, not only is she working on the latest season of American Idol, but she is developing a perfume and cosmetics line, working to expand her jewelery line, and preparing to film Bratz: The Movie. This will be her first involvement with a film, taking the popular Bratz toy line and converting it to a live-action movie. Bravo President Lauren Zalaznick said of the new series, "It fits the Bravo mandate to show what's going on in the culture of the moment." Zalaznick also said that Hey Paula will show "an intimate glimpse at the real woman behind the headlines." Keep an eye out for Hey Paula later this year.
Read More

| Reality TV World


Posted by Wendy Michaels Categories: Daytime, Prime Time, FOX, House,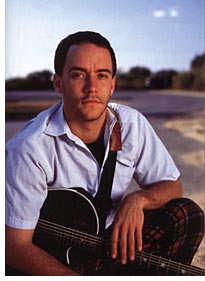 Dave Matthews, of the Dave Matthews Band, will appear on an upcoming episode of House. His character, Patrick, will be a piano prodigy that has a severe neurological condition as a result of a childhood accident. Of course, House (Hugh Laurie) loves a good medical mystery, so the virtuoso pianist will be the good doctor's latest case. This is Matthews first turn on television, but not his first acting gig. Matthews appeared in Because of Winn-Dixie and will be seen in the upcoming films Lake City and The Other Side.
Patrick's father will be played by Kurtwood Smith, who played Red on That '70s Show. Smith is a retired doctor who must make a decision about the best treatment for his son. The episode will air in March.
Read More

| Zap2it


Posted by Wendy Michaels Categories: Prime Time, Cable, FOX, The O.C., Cancellations, Ratings,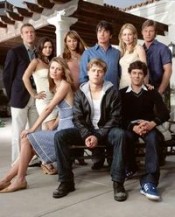 There was a lot of speculation about what would become of The O.C. once Marissa Cooper (Mischa Barton) was killed off. Looks like the show, which was given an abbreviated order for season four, will be wrapping up in late February. Fox announced Wednesday that The O.C. was canned, and the season finale will be the series finale. The last episode (ever!) of The O.C. will air February 22nd.
O.C. creator and executive producer Josh Schwartz said of the series, "This feels like the best time to bring the show to its close. Thanks to the hard work of our cast, crew and writers, we have enjoyed our best season yet, and what better time to go out than creatively on top." Since the show's high ratings in the first season, subsequent seasons have not fared as well. Some speculate that the "real-life O.C." portrayed on MTV's Laguna Beach led to the series' demise. This last season drew much smaller numbers, just 4.1 million, and faced off against heavyweights CSI and Grey's Anatomy.
Read More

| E! Online


Posted by Wendy Michaels Categories: Prime Time, Reality, BBC, FOX,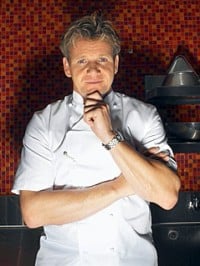 For those of you who can't get enough of Hell's Kitchen chef Gordon Ramsay, he's cooking up (sorry, couldn't resist) a whole new hellish reality kitchen show. This time around, Ramsay is developing a show called Kitchen Nightmares for Fox, the same network that brought you Hell's Kitchen. In this unscripted series, Ramsay visits failing restaurants and gives them his brand of tough love by getting the eateries back on track. This show proves to be a full-scale restaurant makeover—from waitstaff, to chefs—and all in one week. The show begins production in February, and actually has been a successful show for BBC and BBC America.
Never fear though. Hell's Kitchen will begin production later this month for its third season. You can expect it to air on Fox in the spring.
Read More

| Zap2it


Posted by Wendy Michaels Categories: Music, Prime Time, Reality, FOX, American Idol, News,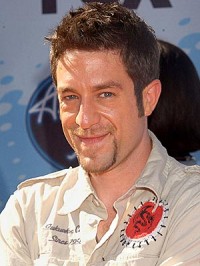 Elliott Yamin had a crazy fan base when he competed on American Idol. Will even more fans jump on board now that he's undergone $50,000 worth of dental work? Elliott, don't you know beauty is only skin deep? With porcelain veneers and 20 hours of dental time to fix his crossbite, we'll see if the makeover was worth the pain of a new smile. Girlfriend Jaime Paetz said, "He loves to laugh, he loves to smile. I liked his old teeth, but if (the veneers) make him happy, then I'm happy."
Beverly Hills dentist David Frey provided the dental work free of charge, so I guess it was a no-brainer to have the work done. "I've always wanted to have a nicer smile," says Yamin. "I used to look at old pictures of myself, and I figured out how to kind of smile without displaying all my teeth." Yamin just signed on with Sony's publishing division for a songwriting deal and his debut album will drop in early 2007. Ah, plenty of reasons to smile.
(You can find all the American Idol 5 posts here.)
Read More

| People

© Gear Live Media, LLC. 2007 – User-posted content, unless source is quoted, is licensed under a Creative Commons Public Domain License. Gear Live graphics, logos, designs, page headers, button icons, videos, articles, blogs, forums, scripts and other service names are the trademarks of Gear Live Inc.