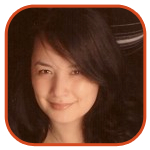 Posted by Veronica Santiago Categories: Daytime, Kids, Music, Talk Shows, ABC, Cable, Gossip,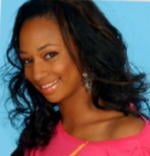 I seriously hope that today's episode of The View was taped like 3 days ago—because there is absolutely no reason why the Vanessa Hudgens issue should not have been addressed. Today's guest was High School Musical star Monique Coleman. Needless to say, I made a concerted effort to watch hoping she would (awkwardly) say something on her co-star's behalf. But despite two, TWO, ripe opportunities for them to segue into the controversy, not one host—not even the blunt Joy Behar—brought the subject up.
When first asked why HSM is such a huge hit with fans, Coleman said "I think that's it's a positive message that fills a void. There are so many girls that are doing ridiculous things in this industry right now that to see someone that is wholesome and doing something that's good….parents can stand behind it, kids can watch it. And you've got cute kids that are doing good things." Seriously, how could someone not make a crack on at least the
wholesome
part?
Then when asked if there would be an HSM3, Monique claimed all six co-stars would all be 'absolutely interested' but that it was just basically a matter of seeing if they could get all of them back together to do it again. Uhh—how about the fact that maybe Disney might not
want
some of you guys to come back again now??

NOTE TO SELF: 'The View' is owned by Disney. You shouldn't have wasted your time expecting anything more…
(Click here for any updates on this story)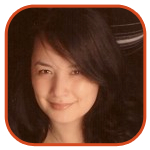 Posted by Veronica Santiago Categories: Kids, Gossip, Rumors,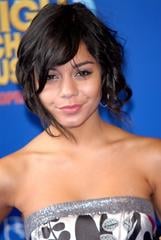 Earlier today, I ran across a supposed nude photo of High School Musical's Vanessa Hudgens on a celebrity website. And while it was speculated that the photo might not be real, I actually didn't think that the (bleeped) version I saw was a fake.
Surprisingly enough, Hudgens, 18, has chosen not to deny, deny, deny and has admitted to the photo's authenticity. She says the photo was taken 'privately' (Duh!) and that it's 'unfortunate that this has become public'.
What the heck is up with the child stars of Disney? Between The Parent Trap's Lindsay Lohan and former Mickey Mouse Club member Britney Spears—they've had enough scandal queens attached to their brand. I'm just curious to see what they have to say about this latest issue (especially since they are still in contract negotiations with Hudgens on HSM3). I personally don't care why the photo was taken, I just think she should be slapped upside the head for sheer stupidity. It wasn't like she didn't exactly pose for the picture or anything…
(Click here for any updates on this story)
Read More

| TMZ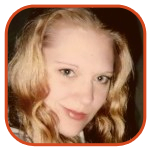 Posted by K.C. Morgan Categories: Kids, Music, Cable, Rumors,

Still looking for ways to extract more success from the mega-hits High School Musical and High School Musical 2, the Disney channel has begun production on a new musical movie in Toronto. Camp Rock will debut in summer 2008 and stars Disney channel alums the Jonas Brothers - Joe, Kevin, and Nick. Camp Rock will tell the tale of Mitchie Lopez, a teen who wants to spend her summer at a camp for musicians. The trouble is, the Lopez family can't afford the expense, so Mitchie takes a kitchen job to be near the tuneful summer camp. Shane Gray (Joe Jonas) overhears Mitchie singing and embarks on a quest to find the face behind the voice. Could Camp Rock be the next big musical hit for the Disney channel, or will lightning fail to strike twice?
Read More

| TV Guide


Disney has discovered their fair share of teen culture phenomena. To be honest, Disney has created their fare share of teen culture. From child stars-turned-superstars like Lindsay Lohan to Shia LaBeouf, Disney can make and break careers. For the young, Disney becomes a fabulous opportunity – or a dead-end. For others, like Tim Allen, their careers just might end in Disney movie mania. So, what's the next step for Zac Efron, the teen star of Disney's huge High School Musical franchise? The 19-year-old star rocketed to nationwide fame through the efforts of one made-for-TV-movie that was made to become the next big thing for every female teenager in the country. The fad can no longer be denied now that Disney's second effort, High School Musical 2, earned a cool $33 million in its opening weekend alone. And though the original Musical has aired twenty-four times on the Disney channel, it's still getting at least 5 million viewers each and every time. Those are ratings that simply can't be denied.
Click to continue reading Is Disney's Musical Efron Headed for Fame?
Read More

| LA Times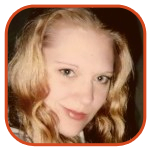 Posted by K.C. Morgan Categories: Music, Prime Time, Cable, Ratings,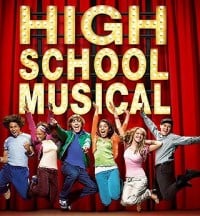 It would be almost impossible to count the number of TV movies the Disney Channel has premiered. From Halloweentown to Surf Girls, Disney knows how to appeal to the tween and teen set. But even this huge, money-making cable channel couldn't predict the runaway success of High School Musical, which drew more than 6 million viewers the second time it aired. The soundtrack became a number one album, and the DVD sales went through the roof. Disney did what any cable network would have done – they ordered a sequel.
High School Musical 2 dominated Disney all weekend, airing on Friday, Saturday, and Sunday. And this time, Disney's original movie set a viewership record. No less than 17.24 million viewers tuned in to see the sequel of the much-loved musical flick. Seventeen million – those numbers are even better than last season's American Idol, the number one network show. With this amount of watchers, Disney's movie became the most-watched cable broadcast of all time. The original Musical has already been viewed by more than 200 million in 100 different countries.
On Saturday, I decided to see what all this hype was about. I went to the video store and rented their only remaining copy of High School Musical, then sat down on my couch to find out what all the fuss is about. I was prepared to keep my nose turned up. After all, it's just another Disney movie, right?
Click to continue reading Disney's Musical Scores Big
Read More

| Xinjuanet


Posted by Wendy Michaels Categories: Kids, Music, Prime Time, Cable, Cable/Satellite,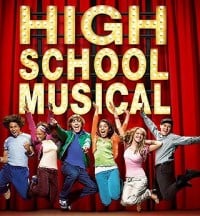 Seriously, who isn't ready for High School Musical 2? I'm a little older than the typical screaming pre-teen Zac Efron fan, but I have to admit I find a little twinkle of charm in the first High School Musical—so I'll likely give the sequel a look this Friday. Hey, what else is there to watch on a Friday night? Summer TV is pitiful and the wait for the fall season is never-ending. So seeing something light and easy like High School Musical 2 should fit the bill nicely. And I owe it all to my niece. My own kids aren't that interested, but my niece is a full-fledged maniac about the Disney movie. The movie is the follow-up, of course, to the original 2006 story of high school woes set to music. And it took off like wildfire—spinning into a myriad of plays, a tour, album—good god, even an ice show! This time around, the gang is working at a country club (yep, all of them), so you can bet there will be plenty of musical outbursts as they plan a talent show. And with the certainty of success for the latest High School Musical, there are talks of a third installment landing on the big screen.
Read More

| Yahoo! News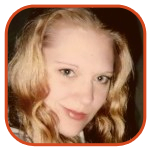 Posted by K.C. Morgan Categories: Kids, Gossip, News,
Cuddly toys, DVDs, story books, blankets, towels, clothing…well, the list goes on and on when it's time to consider Pooh Bear merchandise. The honey-crazy bear has lit up TV screens and movie marquees for years and years, but it's his court battle that's grabbing all the headlines now. Would you have the courage to sue Winnie the Pooh? The Slesinger family does, and has battled the Disney Company for several years for rights to Pooh-related royalties. The family claims that Disney violated copyright and trademark agreements, among other disputes, and seeks up to two billion dollars in back royalties as compensation for Disney's oversight. That could certainly buy a whole lot of honey, which thankfully never, ever spoils. The battle has raged since 1991, when Stephen Slesinger, Inc. filed a lawsuit against the company concerning Winnie's merchandised assets. Disney is maneuvering to cancel and delay talks, creating even more drama around the case, and the Slesingers are publicly upset. Reportedly, Disney grosses six billion dollars a year from Pooh Bear and all his related merchandise.
Read More

| Hollywood Reporter


Posted by Wendy Michaels Categories: Kids, Music, Cable, Cable/Satellite, News,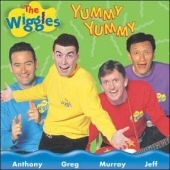 A sad day for fans of the popular kids' show, The Wiggles. In a recorded statement, yellow shirted performer Greg Page said he would be leaving the group due to illness. Page has been diagnosed with orthostatic intolerance, which is a chronic condition, but not life-threatening. The 34-year-old singer said that due to the illness "I'll no longer be able to sing and dance as I want to, and as a result I've decided to stop performing with The Wiggles." Apparently the disorder causes dizziness, nausea and fatigue—and with a rigorous schedule of live tours that are packed with plenty of dancing, the show can't go on for Page. An understudy, who has performed as a backup singer and dancer for the group, as well as filled in for tour dates that Page had to drop out of, will be filling the yellow shirt. "I'll miss being a part of The Wiggles very much, but this is the right decision because it will allow me to focus on managing my health," Page said. The Wiggles were named Australia's top-earning entertainer last year, pulling in $39 million.
Read More

| Yahoo! News

© Gear Live Media, LLC. 2007 – User-posted content, unless source is quoted, is licensed under a Creative Commons Public Domain License. Gear Live graphics, logos, designs, page headers, button icons, videos, articles, blogs, forums, scripts and other service names are the trademarks of Gear Live Inc.