Posted by Wendy Michaels Categories: Prime Time, Reality, NBC, American Idol, Desperate Housewives, Ratings,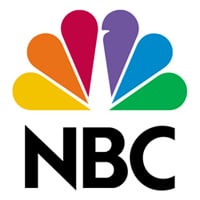 So, I could say the great ratings for NBC's American Idol rip-off, Grease: You're the One That I Want, surprises me. I mean, the show seems to really copy the formula of Idol—but hey, that's what worked for Idol, so why shouldn't it work here? And work, it did. The ratings were fantastic, as the show averaged 11.6 million viewers. Mainly viewed by young women and teenage girls, the debut proved that people are interested in just about any type of talent competition that the networks can throw at us. Americans love to root for their favorite, and this show has viewers voting the finalists all the way to the lead roles in a new Broadway production of Grease. The ratings were so stupendous, in fact, that the show earned NBC's highest non-sports ratings for 18-49 year-olds during that timeslot since January 2004. It was also the highest rated show of the evening for women 18-34 and teenage girls, ages 12-17. Desperate Housewives came in and took a bite of the viewers, but Grease held on to its teenage demographic.
Read More

| Reality TV World


Posted by Wendy Michaels Categories: Drama, Prime Time, ABC, Desperate Housewives, Internet, Ratings,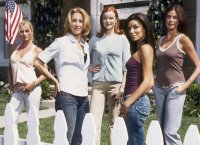 What could have prompted doll maker Madame Alexander to create a line of Desperate Housewives dolls? The leading ladies—Teri Hatcher, Eva Longoria, Felicity Huffman, Marcia Cross, and Nicollette Sheridan—will each have a likeness of themselves in 16-inch plastic. I ask you, who will these dolls be marketed to? Are they simply a novelty item, or does the doll maker actually expect these things to fly off of the shelves? We shall find out soon enough, as the line will be featured in the spring 2007 issue of Fashion Doll Quarterly. As action figures and dolls go, these hardly look like their real-life counterparts, except possibly for Bree Van de Kamp, whose red hair makes her the most recognizable. Even die-hard fans fail to see the marketing opportunity with the dolls. One posting on desperateblog.com said, "I can see crazy fans like myself getting them as keepsakes but I just don't think the dolls will be all that popular." You never know though, with 21.3 million viewers each week in their third season, maybe someone will be interested in playing with the ladies of Wisteria Lane. Er, um, playing with the dolls, that is.
Read More

| E! Online


Posted by Wendy Michaels Categories: Drama, Prime Time, ABC, Grey's Anatomy, Rumors,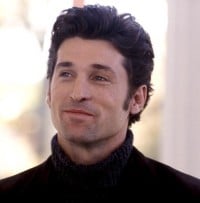 Who's the cutest of them all? Was that the basis for a real-life fight between two Grey's Anatomy actors? Perhaps we'll never know the truth, but it was reported by the New York Daily News yesterday that Patrick Dempsey and Isaiah Washington got into an argument during production of the hit doctor drama. Something sparked the debate—according to the newspaper, it was about cast members who had delayed a scene—leading Washington to grab Dempsey by the throat and shove him. The two have sense made up for the scuffle, with Washington's publicist commenting, "Differences are inevitable. They were aired, resolved and everyone has moved on." Dempsey's spokeswoman said, "There was an argument on set. In any close-knit family, sometimes people argue. But everybody made up and went back to work." So, apparently, no hard feelings—life goes on. Let's be on our best behavior, boys. Reserve this kind of cattiness for the ladies of Desperate Housewives.
Read More

| Yahoo! News


Posted by Wendy Michaels Categories: Comedy, Drama, Prime Time, ABC, Desperate Housewives,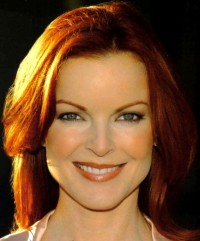 If you caught Sunday night's season premiere of Desperate Housewives, you probably noticed that it's already off to a better start than any episode of season 2. With series' creator Marc Cherry back in the saddle, here's hoping that the rest of the season will not disappoint. If you wondered what would happen with Bree now that actress Marcia Cross is pregnant—wonder no more. Bree will not have a storyline involving a pregnancy, so get ready for lots of shots of Bree behind various obstacles to hide her burgeoning belly.
If you missed Sunday's episode, Bree has just gotten engaged to Orson (Kyle MacLachlan), after we discover that he murdered his first wife and put Mike in a coma after hitting him with a car. We'll have to see how this unfolds—for now, it's safe to say that Bree is unlucky in love.
Read More

| Access Hollywood


Posted by Wendy Michaels Categories: Comedy, Drama, Prime Time, CBS, Desperate Housewives,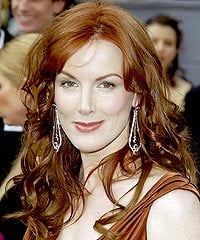 Coming soon to Wisteria Lane—a couple of new neighbors. Well, let's hope they make for a better storyline than the Applewhites. The third season of Desperate Housewives kicks off this Sunday, and has added a couple of recurring players to the roster. Kathleen York will come on board as "a beautiful redhead mystery woman," according to a Housewives source. Matt Roth will play the new owner of Paul Young's home. Lynette becomes fast friends with him after he comes to her aid in a "tense situation."
Roth was on a number of episodes of Roseanne, as well as in the film Blink, and made appearances on Grey's Anatomy and Crossing Jordan, among others. He is married to Roseanne cast member Laurie Metcalf—who, interestingly enough, will also show up on Desperate Housewives this season.
Kathleen York has appeared on a number of series, including The West Wing and The O.C. Her song, "In the Deep," from the movie Crash, earned an Academy Award nomination.
Read More

| Zap2it


Posted by Wendy Michaels Categories: Comedy, Drama, Prime Time, ABC, Desperate Housewives,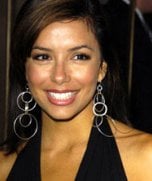 Eva Longoria told The Associated Press that she will not return to television following the end of Desperate Housewives, citing it as her last series. "I would never leave Desperate Housewives. I love doing both (TV and film), but I would never do another TV show after Desperate Housewives. No." Seems a bit final, doesn't it? Or perhaps, "famous last words" comes to mind. Longoria, a mere 31 years old, apparently would rather sink her hooks into big screen ventures rather than settle for small screen roles. Her role as Gabrielle Solis on Housewives is certainly meaty, so maybe she's thinking that no other TV role could ever compare. She has really given no further information about her decision, but she is set to appear in the film How I Met My Boyfriend's Dead Fiancee due in 2007. Earlier this year, she was seen with Michael Douglas in The Sentinel. Given all of her exposure from Housewives, it's unlikely that she will see a shortage of movie roles any time soon. Desperate Housewives premieres September 24th.
Read More

| Yahoo! News

© Gear Live Media, LLC. 2007 – User-posted content, unless source is quoted, is licensed under a Creative Commons Public Domain License. Gear Live graphics, logos, designs, page headers, button icons, videos, articles, blogs, forums, scripts and other service names are the trademarks of Gear Live Inc.