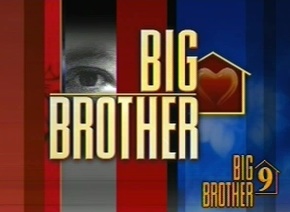 The theme of Big Brother 9 tonight is that "mean people suck" - and by people, I mean Joshuah. The Texas media buyer unleashed his seemingly bottomless fury on yet another woman in the house; this time it was Allison, the pharmaceutical representative from Boston.
First though, lets begin with the only real headline from the show: Head of Household couple Sharon and Joshua nominated couples Allison and Ryan and Natalie and Matt to be evicted. The actual eviction will happen live during Wednesday night's BB9. The house also competed and won everything but carbohydrates in the food competition.
Now back to the beginning. Tonight's episode began with Joshuah explaining why he was so hurt personally by Allison and Sheila's plot to convince other house guests that they were a lesbian couple with an adopted son. The two women only told Joshuah and Chelsia. They kept the ruse up for about 10 days until they decided the lie wasn't going to give them any advantages in the game and they came clean. At the time, Joshuah just seemed confused. Now we learn his anger over their outrageous lie has been festering for days.
Click to continue reading Big Brother 9: Allison, Ryan, Natalie and Matt Nominated For Eviction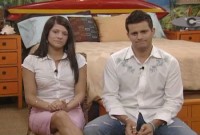 Time to bid a fond, or perhaps relieved, farewell to Alex and Amanda. By a unanimous vote the DJ from New York and the paralegal from Minnesota were kicked out of the Big Brother 9 house. The other big headline from tonight's live show was that Sharon and Joshuah won Head of Household by being the only couple to think ahead and read all of those annoying love quotes the BB9 cameras are always panning to and from.
The show began with a recap of Allison and Amanda's dramatic medical emergencies last Friday. Allison had a severe allergic reaction and Amanda collapsed nearly simultaneously from an unrelated blood sugar condition. Both women went to the hospital as a precaution but are now fine. Amanda's scare may have even helped her stock in the house, albeit briefly. It seems like the other house guests were more tolerant of her Betty Boop voice, penchant for gossip and disastrously inappropriate clothes after they thought she might die or at least go home prematurely.
Click to continue reading Big Brother 9: Amanda and Alex Evicted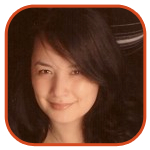 Posted by Veronica Santiago Categories: Comedy, Drama, Music, Prime Time, Reality, Sci-Fi/Horror, Specials, ABC, CBS, FOX, NBC, The CW, American Idol, Ratings,
Last night, the Peacock network gave audiences a special glimpse of its new show, Quarterlife. (Its scheduled to regularly air on Sundays.) Unfortunately, viewers were apparently too busy having a life to watch.
8pm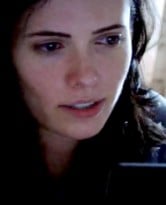 Click to continue reading Tuesday Ratings: Viewers Show Little Interest in NBC's Quarterlife
Read More

|
Hollywood Reporter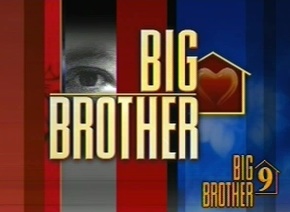 My Big Brother 9 thought of the night is that only on CBS could they figure out a way to cross-promote a drama about post-apocalyptic America (Jericho) on a trash reality show about being stuck in figurative purgatory with amoral people you can't stand and who are probably out to get you. Then again, maybe that is what post-apocalyptic America will be like? Hmmmnm, maybe we're in post-apocalyptic America right now?
Anyway, the headlines from Big Brother 9 Day 15 are:
Sharon and Joshuah won "power of veto" but chose not to use it to save either Amanda and Alex or Natalie and Matt.
Both Allison and Amanda became ill at the same time and had to go to the hospital though not for the same reasons.
Sheila just might be crazy.
The women are stuck in bikinis for a week while the men get to wear regular clothes.
Amanda just might be a Republican who endorses GOP presidential nominee front runner John McCain.
The show began with Amanda, the paralegal from Fridley, Minnesota, saying she isn't surprised James and Chelsia nominated her and Alex for eviction because they are by far the strongest competitors. Alex believes everything is Amanda's fault and that she is the only reason he was put up on the chopping block. Amanda tried to reach out to Alex saying he should keep a positive attitude. Alex basically told her to get lost and that she is the only one he is mad at.
Click to continue reading Big Brother 9 Day 15: Inexplicable Jericho Tie-In

Posted by Jacci Lewis Categories: Prime Time, Reality, CBS, Editorial,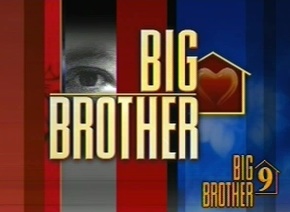 Watching the free version of CBS' Big Brother 9 versus the subscription-based 24/7 live feeds is a little like my ongoing attempt to catch up on all the episodes of Lost I've missed over the years. There are so many things that have happened that I don't understand. Is it a flashback, a flash-forward, present time—and what the hell happened to Walt? I'm SO confused!
If it weren't for YouTube providing the really exciting clips of stuff that happens in the BB9 house, I'd be totally in the dark because the CBS episodes that air 3 times a week rarely include any of the good stuff in a timely manner.
Anyway, tonight's episode saw Head of Household couple Chelsia and James nominate Alex and Amanda and Natalie and Matt for eviction. Alex and Amanda are the real target, Natalie and Matt are said to be the pawns. Also, Sheila and Allison came clean about the lie they told on Day 3 that they're a lesbian couple and half the house ended up eating slop after a food competition.
Click to continue reading Big Brother 9: Alex, Amanda, Natalie and Matt Nominated For Eviction

Posted by Jacci Lewis Categories: Prime Time, Reality, CBS, News, Video,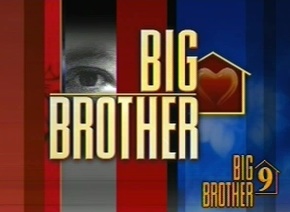 I'm starting to firmly believe that the Big Brother 9 house is cursed. First there was the Autism controversy that convinced Lowes to yank its advertising, then a massive brawl that was mostly too offensive to show on network TV, and finally a contestant's gay porn career was revealed on the internet. Now we've learned two of the contestants in the house had to be rushed to the hospital last night in two separate medical emergencies.
Amanda, a 23-year old paralegal from Minnesota, collapsed and began having seizures. She is reportedly hypoglycemic and wasn't getting enough nutrition due to some type of food restriction that hasn't been explained yet in the CBS version of the show. (As I've mentioned before, cameras from the house stream live footage 24/7 to people who pay to subscribe.) Other house guests had to activate what's called the "panic button" reserved for real-life emergencies. That button contacts police and/or fire personnel.
The clip of Amanda's seizure is almost too disturbing to watch which, of course, has made it an instant hit on YouTube. (You can see some of that video after the jump.)
Click to continue reading Big Brother 9: Two House Guests Rushed To The Hospital

Posted by Jacci Lewis Categories: Prime Time, Reality, CBS, Showtime, News,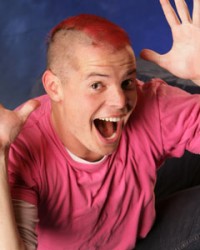 Big Brother 9 is getting a lot of publicity for CBS this season but so far it has been for all the wrong reasons. One contestant's past as a gay porn actor is making headlines while an offensive term used by another on the show has lead Lowe's to yank its advertising during the broadcast.
First, it has been confirmed with only a lazy and totally NSFW search of the internet that house guest "Crazy" James Zinkand has appeared in several gay adult videos prior to the show. The 21-year old Sarasota, Florida man is also reportedly an ex-stripper. No big deal except his bio on the Big Brother 9 website claims he is a single, straight man who was recently engaged to an older woman. This season of Big Brother 9, subtitled 'Til Death Do You Part has house guests paired up with another person who might be their "soul mate". (So far it's not looking like any of the house guests have made a love connection in fact some of them absolutely hate the person they are paired up with.) James' partner on the show is Chelsia, a college student from Iowa. So far the two of them have gotten along quite well though not romantically.
James past emerged front and center earlier this week when Dirtyboyvideo.com began promoting videos Zinkand made for them on its home page.
Click to continue reading Big Brother 9: More Headaches Emerge for CBS
Read More

|
NY Daily News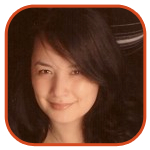 Posted by Veronica Santiago Categories: Drama, Games, Music, Prime Time, Reality, ABC, CBS, FOX, NBC, The CW, America's Next Top Model, American Idol, Ratings,
Last night, American Idol turned in its best Wednesday numbers since its debut back in January. The show did better than all the other network averages combined.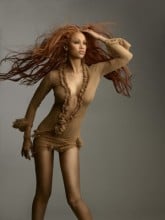 8pm
Click to continue reading Wednesday Ratings: FOX Has Stellar Evening
Read More

|
Programming Insider

Posted by Jacci Lewis Categories: Prime Time, Reality, CBS, Editorial,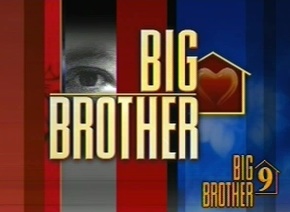 Big Brother 9 is living up to its subtitle: 'Til Death Do You Part. Tonight TMZ photographer Parker paid for his partner Jen's sins in the Big Brother house when both were sent packing in the second eviction. James and Chelsia moved from their roles as extras to lead characters after they won Head of Household. The house guests lost and gained a few oddball privileges and Joshuah went a few words too far in his attacks on house gossip Amanda.
The partially live show (on the East Coast at least) began with a montage of the many faces of Amanda, the 23-year-old paralegal from Minnesota. She can't seem to keep her mouth shut and when cornered isn't above swearing on her dead father's name and the bible to be redeemed. These tendencies put her on the receiving end of what's being called the 'biggest fight in Big Brother history'. Most of the fight scene is completely unfit for network TV, but in the few clean sections we see Chelsia confronting Amanda and Amanda denying she'd said anything about her. Then media advertising buyer Joshuah joined the fight and ramped up the vitriol, saying everyone in the house hates Amanda including her partner Alex. He called Amanda an ugly horse-face and about the most offensive name you can call a woman. Here is a hint: the word starts with "c" and Jane Fonda said it on the Today show the other day.
Click to continue reading Big Brother 9: Jen and Parker Sent Packing

Posted by Jacci Lewis Categories: Prime Time, Reality, CBS, Showtime, Editorial,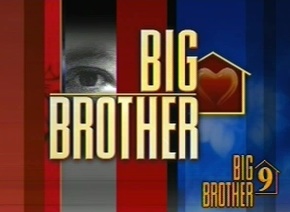 Tuesday night's Big Brother 9 show was pretty much a throw away except for two slight twists to the game that the producers probably weren't counting on.
We were told that Neil, who is paired up with mouthy Joshuah from Texas, had to leave the show for 'urgent personal reasons'. It is still unclear exactly why the 29-year old real estate agent from California left. In his place Big Brother brought back Sharon who was evicted on the second night with her partner and ex-boyfriend Jacob.
The show sequestered Sharon and Jacob after their eviction so apparently she walked back into the house knowing nothing of what has gone on either on the show or in the real-world. Subscribers to the 24/7 live Big Brother 9 feed are obviously not surprised by this turn of events since they've seen Sharon walking around the Big Brother house around for days.
Click to continue reading Big Brother 9: Neil Leaves Unexpectedly, Sharon Comes Back
© Gear Live Media, LLC. 2007 – User-posted content, unless source is quoted, is licensed under a Creative Commons Public Domain License. Gear Live graphics, logos, designs, page headers, button icons, videos, articles, blogs, forums, scripts and other service names are the trademarks of Gear Live Inc.