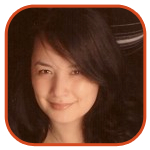 Posted by Veronica Santiago Categories: Action, Drama, Prime Time, FOX, 24, Prison Break, News,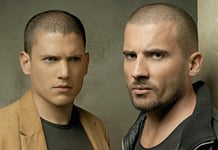 The writers strike will obviously be doing a number to all the network schedules. Here are two big highlights announced today by FOX:
Not wanting to interrupt 24 only halfway through its day, the execs have decided to delay its premiere altogether. Season 7 had been scheduled to start Jan. 13/14; now the debut is on indefinite hold. If nothing else, maybe this will allow Kiefer Sutherland to serve his entire jail sentence all at once.
Speaking of jail, the boys at Prison Break will now be returning to the airwaves sooner than expected. The show was originally slated to end its fall run on Dec. 17th and return April 14th; it will now start its Christmas break after Nov. 12's episode then return on Jan. 14th.
Read More

|
TV Guide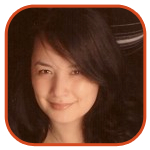 Posted by Veronica Santiago Categories: Drama, Prime Time, FOX, 24, News,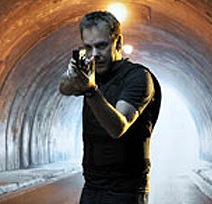 In 24 time, Jack Bauer had this legal matter resolved in a mere 10 minutes.
Wanting to quickly put his Sept. 25th incident behind him, actor Kiefer Sutherland pleaded no contest today to a misdemeanor drunk driving charge. Assuming the judge accepts the arrangements of the plea deal, Sutherland will serve a recommended total of 48 days in jail. At the formal sentencing on Dec. 21th, prosecutors will ask that Kiefer serve 30 days for the DUI charge and an additional 18 for violating probation. This was Sutherland's fourth DUI-related offense; he was still on probation for a 2004 incident.
If all goes according to plan, Kiefer will be able to serve part of his stint in late December (while 24 is still in hiatus) and the remainder after the show's finale.
Read More

| Reuters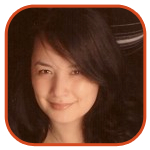 Posted by Veronica Santiago Categories: Drama, Prime Time, FOX, 24, News,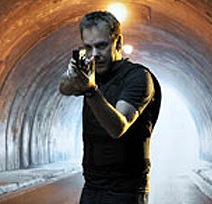 Wow. When's the last time a man was busted for doing something stupid?
Kiefer Sutherland was booked this earlier this morning for a misdemeanor DUI. The actor, who had attended a FOX party earlier in the evening, was initially pulled over for making an illegal U-turn in West Hollywood. TMZ reports that Sutherland was subsequently taken in for blowing twice the legal limit for alcohol. He has since been released from custody after posting his bail. (NOTE TO FOX HONCHOS: If you are going to throw a party for your celebs, shouldn't you make sure they don't embarrass you by leaving drunk? Just a thought.)
This is Sutherland's 2nd DUI within five years; if convicted, he must serve a minimum 5-day jail stint. He is scheduled to make his next court appearance on October 16th.
Meanwhile, the next season of 24 is scheduled to begin January 13th. (Those interested in reading a major show spoiler, click here.)
Click here for an update to the DUI story.
Read More

| TMZ


Posted by Shannon Bennett Categories: Sci-Fi/Horror, FOX, 24, Talent,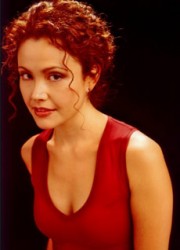 24 veteran Reiko Aylesworth is strapping on the big guns for her starring role in the upcoming Alien vs. Predator: Requiem hitting theaters December 25th.
Along with being beyond thrilled to see the much-loved actress who portrayed Michelle Dessler in 24, we're also glad to see that they've changed the subtitle to Requiem, from the previous "Survival of the Fittest."
Clearly, someone at FOX did a little homework and realized that they'd gotten the evolutionary term wrong, and Alien vs. Predator: Natural Selection didn't sound quite as hardcore. At least now we don't have to speculate about the reproductive abilities of Aliens and Predators, though I do admit, I would pay $7 to see one of those dreadlocked creatures sitting primly in a fertility clinic and earnestly inquiring, "But, why?"
Anyway, Reiko seems to have taken on a Sigourney Weaver-esque role, with a weapon on one arm and a child in the other. I'm ready to see her kick some Alien/Predator tail. It's a step up from the terrorists. Also on the list of leads is Rescue Me's Steven Pasquale. Perhaps he's Reiko's love interest? Even better, maybe he's the conservationist psycho that shows up in all of these movies trying to save the monsters, and she has to take him out for the good of humanity.
I know what I'm doing this Christmas.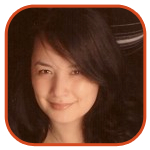 Posted by Veronica Santiago Categories: Action, Drama, Prime Time, FOX, 24, Spoilers,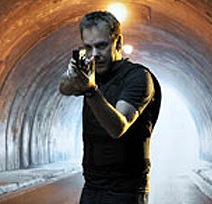 Major spoiler alert!
We have some some big casting news for the upcoming season of 24. Someone very close to Jack Bauer will be making a shocking return. To find out more, click below. But be forewarned—it's a major spoiler alert!!
Click to continue reading '24' Spoiler Alert!
Read More

| TV Guide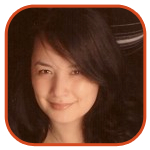 Posted by Veronica Santiago Categories: Action, Animation, Award Shows, Comedy, Drama, Mini Series, Prime Time, Reality, Sci-Fi/Horror, Specials, ABC, Bravo, Cable, CBS, FX, FOX, HBO, NBC, Showtime, 24, Amazing Race, The, American Idol, Daily Show, The, Dancing With The Stars, Desperate Housewives, Entourage, Extras, Family Guy, Grey's Anatomy, Heroes, House, Lost, Medium, My Name Is Earl, Scrubs, Saturday Night Live, Survivor, The Office, The Sopranos, Top Chef,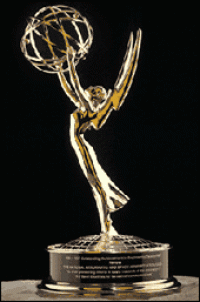 The 59th Annual Emmy Awards has not even started, yet I'm already sensing sensing a weird vibe about tonight's telecast. Will the show be a celebration of those young and new (e.g. Heroes)? Will it be a tribute to those bowing out (James Gandolfini and crew)? Or will performer Kanye West somehow manage to cast a controversial shadow over the rest of the ceremony?
What a difference a year makes. Twelve months ago, we were still handing out trophies to stars from Will & Grace and The West Wing (those shows feel so five-years ago now). Today, we welcome a new crop of nominees including Ugly Betty and 30 Rock for Best Comedy. Last year, we were entertained by an always-hilarious Conan O'Brien. This year, we are threatened by a song and dance number from this year's host, Ryan Seacrest. Last August, 24 snagged the award for Best Drama. This September, it's not even nominated (yet somehow Boston Legal is).
I think it would be safe to assume the voters would predictably (and respectfully) shower The Sopranos with honors, but I'll still be crossing my fingers for an upset sometime tonight. We'll need something to talk about tomorrow…
Here's the play-by-play of tonight's events coming to you from the neglected West Coast!
Click to continue reading The 59th Annual Primetime Emmy Awards Coverage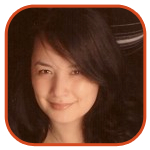 Posted by Veronica Santiago Categories: Drama, Prime Time, FOX, Prison Break,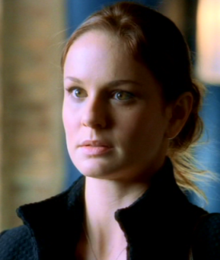 Remember believing Prison Break was going to be a single-season show? Ever wondered how long the jailbirds could keep running? Still hoping the series can eventually finish on a satisfying and climactic note?
Well it may put a damper on your Season Three viewing enjoyment to know an end is probably nowhere in sight. Wentworth Miller (Michael Scofield) is already hinting that another two or three seasons could still be in the works. WTF?? Let's just hope Prison doesn't run creatively dry like that other FOX show, 24.
Meanwhile, I have to lodge another complaint against the series. What does it have against strong women? It was hard enough not to take it personally when Veronica (Lincoln's girlfriend) was killed off early last season. Now it's being reported by TV Guide that Dr. Sara Tancredi—Scofield's druggie honey—will soon be MIA as well. It's not known why or how the character will disappear, but I find the decision to be quite suspect considering actress Sarah Wayne Callies just become a mother in real-life.
Read More

| TV Guide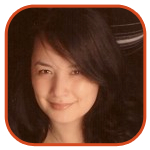 Posted by Veronica Santiago Categories: Action, Prime Time, FOX, NBC, 24, West Wing, The, Announcements,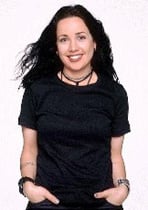 Janeane Garofalo (Ratatouille, The Truth About Cats and Dogs) will once again channel her serious side and enter the world of TV politics. The actress-comedian brought her signature snarky flair to NBC's The West Wing and now she'll (hopefully!) do the same for Fox's 24.
Garofalo will star in the show's seventh season as the requisite government agent who investigates Jack Bauer's latest crisis. I am regrettably doubtful - but seriously hopeful - that she can help bring the show a much-needed spark. Season 6 was such a ridiculous bore that I can't even remember how it ended.
Those needing to review last year's recaps (like me) have until September 10th to get all caught up.
Read More

| Hollywood Reporter


Posted by Wendy Michaels Categories: Drama, Prime Time, FOX, 24, Renewals,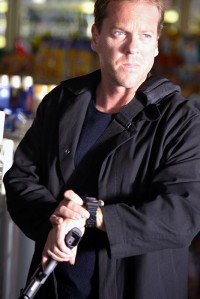 Fear not, loyal 24 fans, the Emmy-winning show will be around for a couple more seasons. In the land of 24, however, that's really only two days. 24 has been a ratings winner for Fox for the past six seasons (somehow I can't believe it's been on that long) and this season's finale will air May 21st. Star Kiefer Sutherland has a contract through 2008-09, when the series is expected to wrap. So, at least fans can be assured that Jack Bauer will ride out the series until the very end. What's in store for season number seven? Well, producers say that some big changes will be in the works—only you'll have to tune in to find out. Or read recaps, I suppose.
Read More

| Zap2it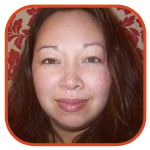 Posted by Monica Edwards Categories: Action, Drama, Prime Time, CBS, 24, Editorial,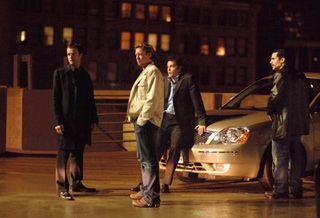 I was undecided about whether I wanted to tune into the new drama on CBS called Smith starring Ray Liotta and a noteworthy ensemble cast, but made the decision to give it a chance largely due to my female insensibility; basing my decision merely on the fact that the cast included one Simon Baker, the hunky Aussie that I had just "fell in love" with (if I were not already married to my wonderful husband), while watching a silly romantic comedy a few weeks back entitled Something New . Of course that is not what I told my husband. I just asked if he wanted to watch with me, in which case he did since he enjoyed Ray Liotta's performance in Goodfellas.
Click to continue reading CBS' Smith: Lacking the Ummph for High-Stakes Drama
© Gear Live Media, LLC. 2007 – User-posted content, unless source is quoted, is licensed under a Creative Commons Public Domain License. Gear Live graphics, logos, designs, page headers, button icons, videos, articles, blogs, forums, scripts and other service names are the trademarks of Gear Live Inc.