Posted by Rhys Alexander Categories: WB, Commercials,
In movies and in television, previews have become more and more revealing. In fact, they often give away the 'secrets' of upcoming episodes. Fans were not happy when last week's Gilmore Girls preview did just that. After waiting months for a mother-daughter reconciliation between Lorelai and Rory, fans were disappointed to see the big moment in the previews for the following show. Not only did it give away the fact that they would reunite on the next show; it actually showed the much-anticipated moment of reconciliation! The preview also gave major hints at a spoiler coming up concerning Luke.
After months of waiting, the fans want a big payoff, revealed in the episode. Previews are supposed to intrigue, build excitement, and make people want to watch the program. How can we be intrigued if we already know the ending? It's like somebody telling you what your birthday present is before you open it.
Television execs: please let us open our own presents!
Posted by Rhys Alexander Categories: Drama, WB,
The latest episode of Gilmore Girls sparked mixed reviews. Some parts the fans loved; some parts they reviled.
The Good: Rory regaining her focus in life. The fact that she and Lorelai reconciled. Paul Anka doing better. Lane getting screen time. Lorelai putting the smackdown on the obnoxious Zach. Emily showing true emotion.
The Bad: The always annoying Colin in an unnecessary scene. The unbelievable shortness of the reconciliation scene: fans have waited all season and this is all we get? Rip-off. And the worst, the absolute worst, is the worst storyline ever on GG: Luke's 'long lost' daughter revealed. Ugh.
The Ugly: That bedroom set. Shudder.
As truly rabid fans will note, the episode was written by Daniel Palladino, who fans have always felt was the weakest writer on the show. Perhaps the writer they adore, Amy Sherman-Palladino, will write the next one and add more Good into the mix.
Posted by Rhys Alexander Categories: Sci-Fi/Horror, WB,
Do you prefer your hunks in the air or in the water? Never fear, you can soon have both. The WB, home of the popular Smallville, is launching another superhero pilot, as Aquaman is in the works. The show is reported to be less flashy than Smallville, with older characters.

Read More

| TV.com
Posted by Rhys Alexander Categories: Drama, WB, Gossip, Spoilers,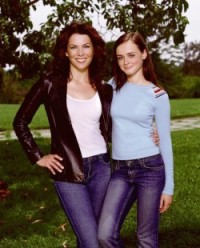 Gilmore Girls has been taking a lot of flack recently, from fans and critics both. The show is criticized for losing its sparkle and sending the characters into storylines that are both dull and untrue to character. This doesn't begin to compare to the recent drama. When information about an upcoming spoiler was released, fans reacted with venom. Responses ranged from "This show sucks now!" to "Gilmore Girls has jumped the shark!" to "If this is true I'm never watching the show again!" It has been confirmed by several reputable sources: the spoiler the fans have been dreading is indeed true. Spoiler information after the jump.
Click to continue reading Fans Are Not Happy With Latest Gilmore Girls Development
Posted by Rhys Alexander Categories: FOX, WB,
On House, MD tonight (9pm, Fox) the notoriously rude doc will have some suffering of his own to deal with: a visit from his parents. Turns out House is human after all…and here we thought he was grown in a test tube. Word has it that the visit will reveal family secrets and some insight into House's misery.
On Gilmore Girls (8pm, WB) Rory will finally snap out of her Junior League daze with a visit from her old flame, Jess. Jess, fresh from literary success, will force Rory to take a hard look at the choices she's made, and admit she's on the wrong path.
A night full of amazing TV goodness…you won't want to miss a second of it.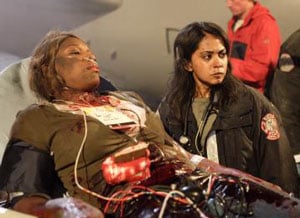 Thursday has got to be the best night of TV for each network. You need 2 TiVos to keep up…
ABC: ABC is the only channel not showing new shows tonight. They are running "Pirates of the Caribbean: The Curse of the Black Pearl." A great movie, but I can't watch movies with commercials.
CBS: Probably the best 1-2 punch of the night on CBS. At 8:00, Survivor: Guatemala. The tribes are merging and there seems to be some good drama coming from last week's preview. At 9:00 CSI: Crime Scene Investigation is back from a few weeks off. At 10:00 Without a Trace is a good alternative if you don't like ER.
NBC: NBC starts with comedy, moves to reality, then transitions to drama. Joey is on at 8:00 followed by the final season of Will & Grace at 8:30. Joey isn't doing as well as the network had expected, but it's a funny show in its own right. The Apprentice, the good one, is on at 9:00 and we'll see the 10th, and possibly the 11th and 12th, person fired tonight. NBC ends the night with the long running ER, with guest star John Leguizamo.
FOX: At 8:00 The OC is back all new after the baseball break. Maybe I'm tainted being from Orange County, but this show is the best. I hope Ryan gets into a fight with some preppy kids tonight. At 9:00 is the new show Reunion. Each episode represents a year in 6 close friends lives from 1986 (high school graduation) until 2006 (20-year reunion). The first episode shows you someone was murdered and one of them is the guilty one. Its a good concept but not sure how'll they'll do season 2.
WB: At 8:00 is Smallville followed by Everwood at 9:00. I bet Superman saves the day.
UPN: UPN has a few really good shows (Veronica Mars,) but they always get lost in the shadows of the big networks. Everybody Hates Chris at 8:00 is a perfect example. Its a really funny show, and I'd say its like The Wonder Years and Malcolm in the Middle, if those shows were written by Chris Rock. Very funny if you get a chance to see it. At 8:30 is Love, Inc. followed by Eve at 9:00 and Cuts at 9:30.
Great night of TV. Have fun watching.

Helping you get over the hump…
ABC: A new episode of George Lopez at 8:00 and the new show Freddie staring Freddie Prinze Jr. and Brian Austin Green from Beverly Hills: 90210. We all missed B.A.G. Lost (9:00) and Invasion (9:30) are both repeats tonight.
CBS: CBS starts with 2 comedys followed by 2 dramas. Still Standing at 8:00 and Yes, Dear at 8:30. Criminal Minds at 9:00 is yet another CSI-type show. For my money I'll wait for CSI:NY which is on at 10:00. Gary Sinise really makes CSI: NY.
NBC: NBC is on all drama Wednesdays. At 8:00 E-Ring stars Benjamin Bratt as a former Green Beret now working in the Pentagon in this political drama. The Apprentice: Martha Stewart is on at 9:00. This show seemed like a good idea but lacks the punch of the original. NBC finishes the night at 10:00 with the long running crime drama Law & Order.
FOX: FOX starts the night at 8:00 with the season premiere of That '70s Show. This season is the first without the star of the show Eric, played by Topher Grace, and it will be interesting to see how long the show can keep going. The show of the night in my opinion is Trading Spouses: Meet Your New Mommy. From the previews they have been showing on FOX for the last couple weeks it seems like one of the mommys completely loses it. Great TV!
WB: One Tree Hill is new at 8:00 with a repeat of Related at 9:00.
UPN: UPN has a new episode of America's Next Top Model at 8:00 and a repeat of Veronica Mars at 9:00.
No LOST makes Wednesday seem boring but Trading Spouses: Meet Your New Mommy seems like it will make tonight great…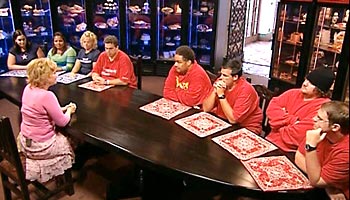 Getting back into the swing of things with baseball over and November sweeps -
ABC: At 8:00 According To Jim and at 8:30 Rodney. The new hit for ABC, Commander In Chief is at 9:00 and Boston Legal starts at 10:01 to screw the TiVo people. Both shows are getting high ratings but, at 9:00 you may be able to find better programming.
CBS: The night starts out with NCIS at 8:00. Then the very disappointing season of Amazing Race: Family Edition at 9:00. Hey at least they left the country last week. Then at 10:00 the new show Close to Home which is another investigation-type show that CBS seems to love putting on television (CSI:, CSI: Miami, Without a Trace, etc.)
NBC: The Biggest Loser starts at 8:00. Then NBC has the best 1-2 comedy punch all week with My Name Is Earl starring Jason Lee at 9:00 and The Office staring Steve Carell at 9:30. Both really great shows. NBC rounds out the night with Law & Order: Special Victims Unit at 10:00.
FOX: For FOX, Tuesday night is all about science and medicine. It starts at 8:00 with a new episode of Bones staring David Boreanaz (of Angel fame) as Special Agent Seeley Booth working with a forensic anthropologist Dr. Temperence Brennan (played by Emily Deschanel). If you like CSI, I'd suggest checking this show out. At 9:00 is a new episode of House with guest star Ron Livingston (Office Space).
WB: WB is on repeats tonight. Gilmore Girls at 8:00 and Supernatural at 9:00.
UPN: Repeats for UPN as well. America's Next Top Model starts at 8:00 and two episodes of Everybody Hates Chris at 9:00 and 9:30. If you have a chance check out Everybody Hates Chris tonight. Its really funny and probably the best show people aren't watching. Good thing UPN isn't quick to cancel like the other big networks.
My choices for tonight are Bones on FOX at 8:00, Amazing Race: Family Edition on CBS at 9:00 (TiVo House), and Law & Order: Special Victims Unit at 10:00 on NBC.

Posted by Wolfeman Categories: Sports, ABC, CBS, FOX, NBC, UPN, WB,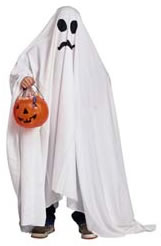 Slow TV night due to Halloween, so expect to see lots of repeats…
ABC: Monday Night Football has the Baltimore Ravens (2-4) at the Pittsburgh Steelers (4-2) in a battle for the AFC North. With a hurt Baltimore team just trying to salvage their season, the Ravens are missing 2 major pieces of their D (Ray Lewis & Ed Reed) so expect the Steelers to serve up a heavy dose of running led by Willie Parker and Jerome "The Bus" Bettis. Our prediction: boring game with Pittsburgh dominating the clock and the game.
CBS: The King of Queens (8:00), How I Met Your Mother (8:30), Two and a Half Men (9:00), Out of Practice (9:30), & CSI: Miami (10:00). Nothing new though - everything on CBS is a repeat tonight.
FOX: 2 episodes of Prison Break on tonight. A rerun of last weeks episode, "The Old Head", at 8:00 and then a new episode, "Tweener", at 9:00. This show is really good, but it can take a while to get on board. Its not too late to start watching, check it out.
NBC: NBC is on an all "Medium" kick this evening for Halloween. They have three episodes starting at 8:00, but again, all reruns.
WB: The WB has got a new episode of 7th Heaven at 8:00, followed by a new episode of Related at 9:00.
UPN:UPN has new shows on too. One on One at 8:00, All of Us at 8:30, Girlfriends at 9:00, and Half & Half at 9:30.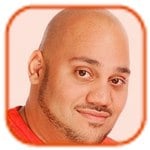 Posted by Andru Edwards Categories: ABC, CBS, FOX, NBC, UPN, WB,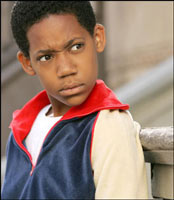 Here is what you can catch on TV tonight:

ABC
Alias
Night Stalker
Primetime
CBS
Survivor: Guatemala
CSI
Without A Trace
FOX
NBC
Joey
Will and Grace
The Apprentice
ER
UPN
Everybody Hates Chris
Love, Inc
Eve
Cuts
WB
© Gear Live Media, LLC. 2007 – User-posted content, unless source is quoted, is licensed under a Creative Commons Public Domain License. Gear Live graphics, logos, designs, page headers, button icons, videos, articles, blogs, forums, scripts and other service names are the trademarks of Gear Live Inc.