Posted by Rhys Alexander Categories: Drama, Prime Time, CBS, FOX, WB, Editorial,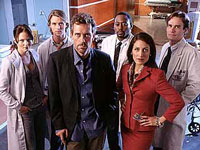 Be they romantic, friendly, or of another ilk, there are some TV show relationships that are long overdue. Here are our top 5 picks.
Warrick and Catherine, CSI. Enough already! They've flirted for years, exchanging compliments, coy looks, and secret smiles. The fans are ready for some action. Dump the other lady, Warrick, and cozy up to Cath!
Izzie and George, Grey's Anatomy. Fans have lost patience with the increasingly dull storyline of lost love between Meredith and McDreamy. It's time to turn our attention to the far more interesting—and fan favorites—Izzie and George. With their strong convictions and sweet vulnerability, Izzie and George are a match made in heaven. True, many fans would rather see Izzie end up with Alex, but come on…wouldn't you love to see George happy?
House, M.D.'s Dr. Gregory House and…frankly, anyone! Though he does have a terrific friendship with Wilson, House desperately needs some lovin'. Whether it be with Stacey, Cameron, or some crazy patient, we'd love to see House win—and offer—some long-overdue affection.
The familial reconciliation of Lorelai and Richard Gilmore of Gilmore Girls. Though the show focuses almost exclusively on Lorelai's relationship with her mother in the area of family plotlines, the bond between father and daughter seems much more intriguing to us. The two are so alike, and though it's not often addressed, it's obvious that Richard's approval means a great deal to Lorelai. Whose heart doesn't break a little each time Lorelai acknowledges that Rory is a 'replacement' daughter for Richard? Here's hoping the seventh season will patch up things between these two hot-headed Gilmores.
Rory and Jess of Gilmore Girls. We never though we'd be a Jess supporter. For years, we prayed for the return of Dean, The Perfect Man Machine. But Jess's brief appearance earlier in the season left us wanting more, and showcased his increasing maturity. We loved that he called Rory on the bad choices she was making, and who could miss the sparks between them? Rory: Dump the dull Logan, and give Jess a call!
Leave your picks in the comments section.
Posted by Rhys Alexander Categories: Comedy, Drama, Prime Time, Reality, ABC, FOX, NBC, WB, Editorial,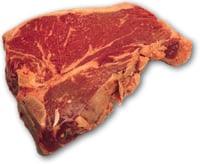 Bumping and grinding, beautifying and geeking…reality rules tonight. Be sure to tune in and enjoy the last great night of television before the weekend doldrums start.
Dancing With the Stars, 8pm, ABC. This special 90 minute episode will satisfy your celebreality needs. Just be sure to tape Beauty and the Geek.
Grease 2, 8pm, TBS. This isn't exactly stellar prime time material, but we have a soft spot for this Michelle Pfeiffer early-1980s debut.
That 70s Show, 8:30, FOX. One of the last new episodes ever, as the series will soon sign off.
The O.C., 9pm, FOX. Money and melodrama highlight the adventures of Brandon and Dylan and Kelly…er, of Marissa and Summer and Seth.
My Name is Earl, 9pm, NBC. Everybody's favorite hillbilly is shining in his new time spot.
Beauty and the Geek, 9pm, the WB. Oh, how we love this show. Love and trouble are already brewing, and it's only the second episode!
True Life, 10pm, MTV. Tonight, extreme sportists explain why they have a death wish.
The Fog, 11pm, SciFi. The original is worth catching, if just to erase the hideous memories of the remake from your mind.
Posted by Rhys Alexander Categories: Comedy, Drama, FOX, NBC, WB, Editorial,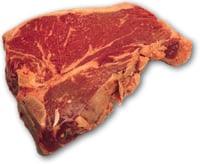 The last thing the world needs is another celebrity reality show. But we'll take it anyway!
American Idol, 8pm, FOX. The auditions continue with the usual lack of talent and post-audition breakdowns.
Skating With Celebrities, 9pm, FOX. Should we be ashamed to admit we're looking forward to this? So it's a rip off of Dancing With the Stars. But still…washed-up celebrities in sequins! Really, it's a must-see.
Beauty And The Geek, 9pm, The WB. In a repeat of the first episode, the beauties and geeks pair up, and the drama starts to brew. If you missed this, be sure to watch it so you'll be caught up for tomorrow's new episode.
Biggest Loser, 9pm, NBC. An all-new episode of physical motivation and junk food denial.
Law and Order, all new, 10pm, NBC.
Project Runway, 10 pm and 11pm, Bravo. America's favorite prima donnas continue to dramatize the runway.
Posted by Rhys Alexander Categories: Comedy, Drama, Prime Time, FOX, NBC, WB, DVR, Editorial,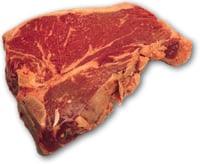 Nights like these are why you need at least five VCRs. Or DVRs. Or Tivo.
American Idol Season Premiere, 8pm, FOX: Does any other show have a chance against this perennial powerhouse?
Scrubs, 9pm, NBC: Two episodes of this hysterical series air tonight, ensuring twice the fun.
The Goonies, 8pm, AMC: Most likely people won't be giving up hot series television for this flick, but we love the movie so much, we had to mention it.
Gilmore Girls, 8pm, The WB: Luke's 'big announcement' is scheduled for tonight. But maybe the episode will be good anyway.
Law & Order: SVU, 10pm NBC: The best series of the franchise airs a new episode tonight, with Detectives Stabler and Benson showcasing their usual brilliance.
The Shield is new tonight at 10pm, FX.
With House, M.D. on hiatus for a few weeks, juggling tonight's Prime Cuts is a bit easier.
We recommend:
8pm: Watch Gilmore Girls, tape American Idol.
9pm: Watch Scrubs (normally, you'd need to tape House, M.D.)
10pm: Watch Law & Order: SVU, tape The Shield.
Tune in each day for our recommended Prime Cuts!
Posted by Rhys Alexander Categories: Prime Time, Reality, WB,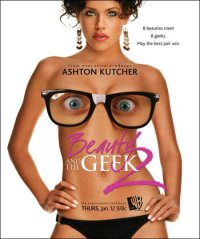 In perhaps a first in television history, the WB network has hired actors to portray the real-life beauties and geeks from its hit show, The Beauty and the Geek.Conceived as a "walking billboard," the show's producers are hoping the stunt will increase ratings for both the show, and for the struggling WB network overall.
The WB Network, which has had a dismal season so far, is taking to the streets to promote the upcoming second season of its reality hit "Beauty and the Geek."

It has hired teams of eight actors and eight actresses in Los Angeles, New York and Chicago to portray "over-the-top" babes and nerds in some of those cities' hottest night spots.
Read More

| ABC Entertainment
Posted by Rhys Alexander Categories: Syndication, WB, Editorial,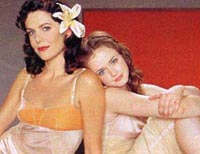 Usually, syndication is a wonderful thing, allowing us to relive the best moments of our favorite TV shows, or catch up on any episodes we may have missed - but sometimes, syndication isn't so pretty. It can serve as an ugly reminder that the shows we love just aren't what they used to be.
When new episodes and repeats are airing at the same time, it's impossible to not draw comparisons. And trouble comes when the old outshines the new.
A case in point: Gilmore Girls. My favorite television show for years, it captivated me with its sweetness and beautiful mother-daughter relationship. This season has left me—and many viewers—feeling empty. Now that The Family Channel has started airing Gilmore Girl's beginning episodes, it's easy to see why. With its ease of storylines, natural character development, and celebration of love and friendship, the older episodes are a joy to watch, a reminder of what I, and so many others, loved about the show.
But they make the current episodes look even worse. When viewed side by side, you can't help but notice today's trend toward caricature rather than character, overblown plot lines, and ridiculous attempts at over-the-top drama. It's as though the show lost trust in its simple formula, and feels it has to go to extremes to keep its audience.
That plan has obviously backfired. Gilmore Girls is already contracted for another season. Will the show bounce back to what it once was? Maybe the writers should start viewing the repeats…soon.
Posted by Rhys Alexander Categories: Drama, Prime Time, WB, Spoilers,
The halcyon days of sweeps may be over, but that doesn't mean fans don't want more spoilers, especially at this time of the year, with so many shows on hiatus or airing repeats. As always, we're here for you at TV Envy. Our first spoiler fest: Gilmore Girls. The recent unveiling of Luke's mystery daughter, April, left fans incensed. Will the show make it up to the viewers, or get itself deeper into trouble? You can decide. Spoilers after the jump, in case you'd rather be surprised.
Click to continue reading Gilmore Girls Spoilers
Posted by Rhys Alexander Categories: Drama, WB,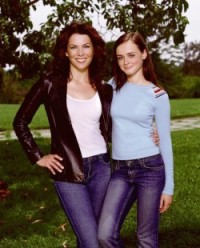 Lorelai is on decent terms with her parents again, her love for Luke is growing every day, and best of all, her beloved daughter Rory has returned. Ah, peace has finally returned to the Gilmore Girls. Or has it? Just when things were looking up in Stars Hollow, thunderclouds have arrived. First Luke finds out about a long-lost daughter, and now the always troublesome and absentee-father Christopher will pay a visit and stir things up once more.
Will the Girls never catch a break?
Posted by Rhys Alexander Categories: Drama, WB, Talent,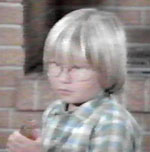 Fans of The Brady Bunch, new and old, will remember the sudden addition of a new "cute kid" in the last season: Cousin Oliver. The addition of new characters, often young and cute, has become something of a warning signal - it's a good sign a show is floundering. This is the moment The Brady Bunch, once and for all, "jumped the shark," and 'Cousin Olivers'
became a sign of doom. Cousin Oliver is back, except it's Daughter April, on Gilmore Girls. Less than an hour after it was revealed that Luke had a long-lost daughter named April, fans left vicious remarks on message boards everywhere, and have nicknamed April's character 'Cousin Oliver.' If history's any indication, this doesn't bode well for Gilmore Girls. Want to find out when other shows jumped the shark? Peep the link.

Read More

| Jump The Shark
Posted by Rhys Alexander Categories: Drama, WB,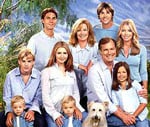 The WB has announced that this will be the last season for its #1-rated family drama, Seventh Heaven. After 10 seasons, it holds the record for television's longest-running show of its genre. Fans have watched the Camden children grow up, get married, and have their own children. Maybe it is time to bid farewell.

Read More

| TV.com
© Gear Live Media, LLC. 2007 – User-posted content, unless source is quoted, is licensed under a Creative Commons Public Domain License. Gear Live graphics, logos, designs, page headers, button icons, videos, articles, blogs, forums, scripts and other service names are the trademarks of Gear Live Inc.