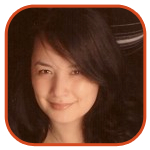 Posted by Veronica Santiago Categories: Prime Time, Reality, UPN, America's Next Top Model, Features,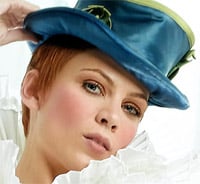 Now that boring Gina was wittled from the pack, it was time this week for the remaining girls to start sweating bullets. With no one else to pick on, should Jade finally start worrying about her real competition? Since Brooke was just recently in the bottom two, would she need to quickly find her good angles? Did Mollie Sue need to make sure she didn't take over Gina's persona-less place? Would Nnenna's increasingly obsessive, and annoying boyfriend, cause her to be distracted from her ultimate goal?
Click to continue reading America's Next Top Model: Season 6: The Girl With Two Bad Takes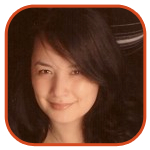 Posted by Veronica Santiago Categories: Prime Time, Reality, UPN, America's Next Top Model, Features,

This week's lesson? It doesn't matter what situation you find yourself in. You must always remember to wear clean underwear… and always make sure you look pretty. Always.
There comes a time in every season when a girl must finally master the dreaded runway—and this was that week. Making the lesson more difficult, the girls were asked by their runway coach, Miss J, to walk their walk in formal dresses. Dresses that could prove quite tricky to strut in depending on the length and size. Unfortunately, very few were able to walk away from criticism. Even usually cocky Jade came down the runway a little too 'safe' to impress. Miss J wondered whether her spirit had been broken by all the judges' comments. But the highlight of the day was wobbly Danielle. Had she not managed to quickly brace herself, she would have fallen flat on her pretty face.
Click to continue reading America's Next Top Model: The Girl Who Kissed a Roach
Posted by Rhys Alexander Categories: Drama, UPN, WB, The CW, Cancellations,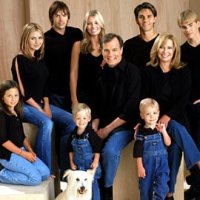 After 10 seasons, the family drama Seventh Heaven was slated for demise by its network, the WB. The newly formed CW has other ideas.
The new network, regardless of waning ratings, apparently believes the show is worth renewing. The merging of the WB and UPN has already caused turmoil with reported show cancellations. This move seems even more puzzling. Is it a good idea to renew a show that shows all the signs of needing to be cancelled? What do you think?

Read More

| Hollywood Hotline
Posted by Rhys Alexander Categories: Reality, ABC, UPN, WB, America's Next Top Model, Editorial,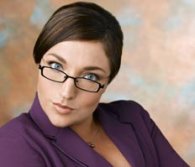 Reality television…you can't escape it. The shows are everywhere, on every night, demanding our attention and often, our obsession. TV Envy is proud to offer a salute to the best in the genre. Of course, it's important to be balanced, so tune in tomorrow for our look at the worst of reality shows. Without further ado, our picks for the Top 5 (after the jump).
Click to continue reading Real Winners: A Look At The Best In Reality TV
Posted by Rhys Alexander Categories: UPN, Talent, News,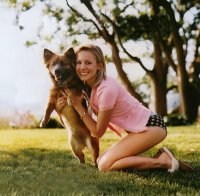 Actress Kristen Bell (and the character she plays on the hit show Veronica Mars) is known for her intelligence, talent, and sweetness. Kristen will shed these qualities and don some risqué panties when she appears in the man-friendly magazine, Maxim.
Kristen Bell, star of UPN cult hit Veronica Mars, appears in the latest issue of men's magazine Maxim. The racy photo shoot is timed to promote her new horror film, Pulse.

Bell plays an 18-year-old high school detective in her TV series, and the 25-year-old actress is attempting to shed her good-girl image with the photos and the R-rated horror film.
Kristen joins a long long line of television actresses who have appeared scantily clad in the magazine that many people describe as being a half-step up from Playboy. Is this a good personal and career move for Kristen, or will she regret her decision?

Read More

| TV.com
Posted by Rhys Alexander Categories: UPN, WB, News,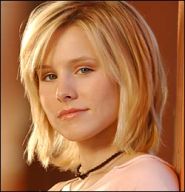 In all corporate mergers, there are gains; there are losses. It's no different in television. The blend of UPN and the WB into the new channel 'the CW' has inevitably shaken things up a bit. Fans may lose some of their favorite shows, as two channels become one. Is your show on the list?
According to a January 26 report on zap2it.com, fans of Tyra Banks and her cadre of pouty young wannabes can relax: America's Next Top Model will continue strutting its stuff on the new network. The show has been enjoying its highest ratings this season, and it had already been green-lighted for another two cycles by UPN before the merger was announced. Also probable survivors: Smallville, Everybody Hates Chris, and Gilmore Girls.

Entertainment Weekly reports that some nervous show-runners haven't heard a definite answer as to their fate. Veronica Mars creator Rob Thomas told the magazine that although UPN hasn't made any official announcement, "the buzz is that we are one they plan on keeping." Less optimistic was Greg Berlanti at the WB's Everwood, who said "we're fighting for our life."
Read More

| TV.com
Posted by Rhys Alexander Categories: Prime Time, Reality, UPN, America's Next Top Model,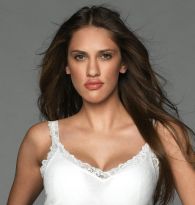 The catwalks and catfights are returning to UPN. Popular reality show America's Next Top Model will debut soon with 13 lovely new hopefuls. The sixth season will begin March 8th, and will surely feature loads of drama, tears, and ugly makeup. Familiar faces can be found in the judges: Tyra Banks, Twiggy, J. Alexander, and Nigel Barker. The new faces include a variety of determined young women, including an 18-year-old student and 24-year-old chemist. The wide variety of personalities should provide some entertaining fireworks. Visit the UPN site to meet the models and vote for your favorite. Who do you think will grab the final three spots?
Posted by Rhys Alexander Categories: Comedy, Drama, Prime Time, Reality, ABC, FOX, NBC, UPN, WB,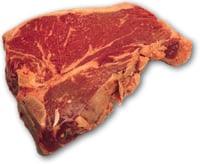 American Idol, 8pm, FOX. Tune in for some ear-bending auditions. Will the show ever get to the Hollywood phase?
E-Ring, 8pm, NBC. In a 24-esque episode, JT and the gang must travel to Spain to rescue a comrade before the terrorists get them.
Bones, 9pm, FOX. The two hot leads continue to investigate dead stuff while ignoring the romantic beatings of their own hearts.
Biggest Loser, 9pm, NBC. More adventures of Incredibly Shrinking People.
Veronica Mars, 9pm, UPN. Our favorite sweetheart detective is on the case.
MTV Cribs, 10pm, MTV. Undeserving rich people rub it in.
CSI:NY, 10pm, CBS. The weakest CSI franchise does its thing.
Project Runway, 10pm, Bravo. Divas continue to make fashion even more flamboyant.
Posted by Rhys Alexander Categories: Drama, Prime Time, Reality, Sci-Fi/Horror, ABC, CBS, FOX, NBC, UPN, WB, Editorial,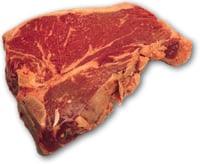 Jamie Foxx: Unpredictable, 8pm, NBC. The likeable comedian-turned-Oscar-nominee will host this hour long music special, complete with clips from happenings in his own life. The multi-talented Foxx will perform several tracks from his debut album.
American Idol, 8pm, FOX. The auditions continue. Good for laughs; bad for ears.
Big Momma's House, 8pm, FX. If you haven't caught this silly flick, you may want to catch up before the soon to be released Big Momma's House 2 hits theaters.
Lost, 9pm, ABC. Charlie's either on drugs, or just weird. And is baby Aaron in trouble?
Biggest Loser: Special Edition, 9pm, NBC. Two restaurant-owning families fight the battle of the bulge.
Bones, 9pm, FOX. Brennan and Booth find some body parts. And flirt some more.
Beauty and the Geek, 9pm, the WB. If you missed last week's episode, you can catch up with this repeat.
Invasion, 10pm, ABC. This artsy episode features flashbacks, shootings, and alien hybrids.
CSI:NY, 10pm, CBS. The techs encounter a doozy of a case when they find a college student apparently killed by a train…but with tropical fish in his stomach and shark teeth in his hand. And you thought your job was hard.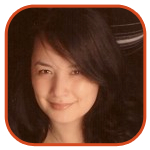 Posted by Veronica Santiago Categories: UPN, WB, News,
ALERT TO TIVO-USERS: You now have one less channel to worry about…
Tired of competing for the bottom rung of the ratings barrel, the forces behind UPN and The WB have finally agreed that misery does love company. Why fight when you can combine your resources? So coming this fall, the back-stabbing models of the CBS-owned UPN and the caped crusaders of The WB can all be found on the same exact channel: The CW. If this ratings trick succeeds, the execs at NBC may soon follow suit. You can read the full press release after the jump.
Click to continue reading UPN + WB = The CW
© Gear Live Media, LLC. 2007 – User-posted content, unless source is quoted, is licensed under a Creative Commons Public Domain License. Gear Live graphics, logos, designs, page headers, button icons, videos, articles, blogs, forums, scripts and other service names are the trademarks of Gear Live Inc.