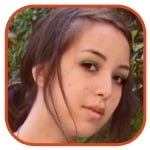 Posted by Robin Paulson Categories: Action, Comedy, Drama, Prime Time, Sci-Fi/Horror, Specials, ABC, FX, NBC, UPN, WB, Dancing With The Stars, Announcements, News,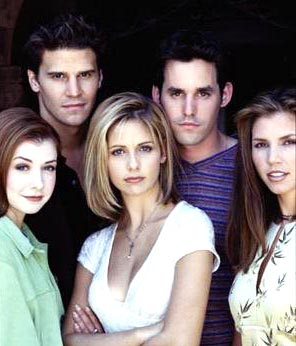 It has been nearly five years since that fateful May night when BTVS fans witnessed the end of their beloved TV series. The following years, fans have intently watched as their favorite characters have branched off to new projects, leaving little hope of a BTVS movie, which so many "Buffy" lovers have longed and hoped for. Unfortunately, there are still no concrete plans of a movie, but fans have the Paley Center for Media (formerly the Museum of Television and Radio) to be eternally grateful to—they have announced a Buffy the Vampire Slayer reunion on Thursday, March 20th at the historic Cinerama Dome in Hollywood, CA!
Click to continue reading Long-Awaited Buffy the Vampire Slayer Reunion
Read More

|

Posted by Wendy Michaels Categories: Drama, Prime Time, The CW, UPN, WB, The CW, Cancellations, Ratings,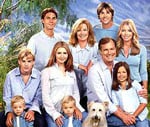 Am I experiencing deja vu? It seemed like last year was going to be the series finale of 7th Heaven, then they returned for yet another season after the merger of WB and UPN (to become CW). Yes, that did happen, but this year they are really wrapping things up. Really. And you know, they can't really complain too much—7th Heaven has been the longest running family drama on television, with its first show airing in 1996. May 13th marks the series finale, which will no doubt bring in a fair share of viewers. Last May's season finale brought in the highest ratings in over two years. While this show never hooked me, there are plenty of fans out there who will be sad to see it go. Besides, it did put Jessica Biel and Barry Watson on the map, so all is not lost.
Read More

| Yahoo! News

Posted by Wendy Michaels Categories: Drama, Prime Time, UPN, WB, Cancellations, Ratings,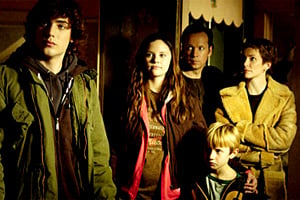 The axe just keeps falling—the latest casualty is the CW's drama Runaway. With only four episodes aired, this new series barely got off the ground to provide itself. This is the one about a family on the run, when dad (Donnie Wahlberg) is accused of murder. Of course, it's all just a misunderstanding, as he is really innocent. The series aired Mondays at 9:00 p.m., then CW moved Runaway to Sunday, but the move didn't make any impact on ratings. CW will fill the slot with repeats until another replacement is announced. As you recall, CW came about when UPN and WB combined. Runaway was only one of two series from the newborn network. The other was the comedy The Game.
Read More

| CNN

Posted by Wendy Michaels Categories: ABC, Cable, CBS, FOX, NBC, UPN, WB, Cable/Satellite, News, Ratings,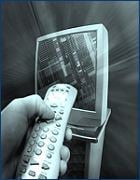 A recent Nielsen Media Research study found that the average American home has more TV sets than people. The average number of people per home is 2.55, while the number of TVs averages 2.73. The availability of flat-screen TVs impacts the results, since it's easier than ever to put sets most anywhere.
The research shows that half of American homes have three or more TVs, with 19 percent having just one. Compared to 1975, the number of single sets per home was 57 percent and having three or more was a minority—just 11 percent.
Nielsen also reports that the average person watches four hours and 35 minutes of TV per day. What are people watching? The ratings over the years have shown a lot of change with the multitude of channels available, so the the big networks' ratings have shown a steady decline.
Read More

| AOL News

Posted by Wendy Michaels Categories: Comedy, Drama, Prime Time, ABC, CBS, FOX, NBC, UPN, WB, Cancellations, HDTV,

Website Brilliant But Cancelled is offering visitors the chance to vote on which new series they think will get the axe. Their contest, Death Watch Fall '06 offers weekly iPOD prizes and a grand prize of a 37 inch Aquos flatscreen HDTV. Hey, not too shabby, considering you probably have your own ideas about which shows will succeed or fail. Just log in each week and make your selection—each correct bet puts you into a drawing for the prizes. Place your bets now, since the contest starts today, September 8th and runs for nine weeks. Visit http://www.brilliantbutcancelled.com/deathwatch/ for more details. The odds change often, with 2:1 most likely to get the axe.
Read More

| Brilliant But Cancelled

Posted by Wendy Michaels Categories: Drama, Prime Time, FX, NBC, UPN, ER,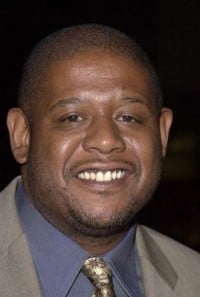 Andre Bauer, who was unable to fulfill his commitment to the drama ER, has been replaced by Forest Whitaker. Whitaker will play a man who comes into the ER with a cough, but quickly faces a paralyzing stroke—his story arc will take place over five episodes. Whitaker continues to be busy with the FX series The Shield, returning for at least the first two episodes of the next season. Whitaker is most famous for his many film roles, including Fast Times at Ridgemont High, Platoon, The Crying Game and The Panic Room. He'll make a great addition to ER, now entering it's 25th season (seriously, how long has this show been on?!).
Busy Philipps will also join the cast of ER with a recurring role as an intern. You may remember Philipps from the short-lived, but well-regarded Freaks and Geeks. She was also seen last season on the UPN sitcom Love, Inc.
Read More

| Zap2it

Posted by Wendy Michaels Categories: Drama, Prime Time, Reality, CBS, UPN,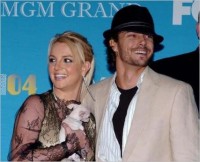 Let's just hope his acting is better than his rapping… Kevin Federline will be appearing on an upcoming episode of CSI: Crime Scene Investigation, according to People magazine. The announcement comes shortly after his debut rapping at the Teen Choice Awards, which was panned by many critics and people with good taste. This of course isn't his first time on the small screen, as he and wife Britney Spears experimented with the reality TV genre with their show Chaotic on UPN last year (Did anyone watch that?). The CSI appearance will be his first official acting gig, playing a "menacing, arrogant teen who harasses investigators Nick Stokes (George Eads) and Warrick Brown (Gary Dourdan) on a job." Be on the lookout for the episode in October and pray there is no rapping involved.
Read More

| CBS News
Posted by Christina Furtado Categories: Comedy, Prime Time, UPN, Everybody Hates Chris, Talent, The CW, News,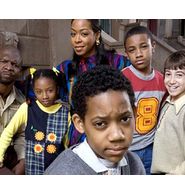 This Fall, Whoopi Goldberg will be guest-starring on two episodes of the UPN (or CW by then) Chris Rock comedy Everybody Hates Chris. Word is that she will play a new neighbor of Chris' (Tyler James Williams) family, and that Chris will fall for her granddaughter.
This could be very good for the show. I hope her name gets a few more people to tune in, because while Chris has been well-received by critics, its ratings were only okay. To make matters worse, it's going to be buried at the 7 pm Sunday time slot on the CW's Fall schedule. It is unclear as of yet which two episodes Goldberg will star in, but the show's season premiere will be on October 1.
Read More

| Coming Soon
Posted by Abby Rose Dalto Categories: Award Shows, Sci-Fi/Horror, ABC, Cable, CBS, FX, HBO, NBC, UPN, WB, Arrested Development, Desperate Housewives, Entourage, Everybody Hates Chris, Grey's Anatomy, My Name Is Earl, The Office, The Sopranos, West Wing, The,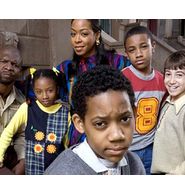 This year's Emmy nominations will be announced July 6 and perhaps new nominating guidelines will make 2006 the "year of the underdog".
Last year showed some progress, with nominations gained by new hits such as Lost, Desperate Housewives and the recently-cancelled, cult-hit Arrested Development (which won seven awards last year).
Apparently some rules have been instated this year that will give newer shows (and shows from less popular networks, such as UPN, FX, and the WB) an even better chance at getting an award. The new system will allow members of the Academy to choose ten to fifteen finalists (depending on category), later cut to five main nominees by a panel of judges.
A few of this year's hopefuls include The Office (NBC), My Name is Earl (NBC), Rescue Me (FX), Grey's Anatomy (ABC), Gilmore Girls (WB), Battlestar Galactica (SciFi), Everybody Hates Chris (UPN), and Entourage (HBO).
Of course, some regular faces will be sure to make appearance on the list such as members of The West Wing and The Sopranos. (Thank goodness Fraiser is off the air, although Will & Grace may return for one last year of nominations, despite the end of the series a few months ago).
The awards will air on August 27.
Read More

| MSNBC
Posted by Rachel Langley Categories: Prime Time, Reality, UPN, America's Next Top Model, Editorial,

I have to believe I'm not the only one going through ANTM withdrawal. With frenzied excitement, each week I'd sit on the edge of my futon watching another walk-off, model-off episode. But now with the winner declared (go Tiffany, ain't nothin' wrong with a lil' gap my southern friend!) my high has crashed. Oh, I've tried to get my Tyra fix filled by watching her daily talk show, but it's a poor substitute. Nothing hits the spot like watching wanna-be glamazons pose from rafters and trying to make it to go-sees in a country few people can even pronounce. As a five foot nothing woman who hasn't seen the age of twenty-five in ten years, I can only live vicariously through these gals. So, when the season ends so does my pseudo model life. So until next season, I'll just have to sit patiently, biding my time and checking the listings for VH1's next AMTM marathon.
© Gear Live Media, LLC. 2007 – User-posted content, unless source is quoted, is licensed under a Creative Commons Public Domain License. Gear Live graphics, logos, designs, page headers, button icons, videos, articles, blogs, forums, scripts and other service names are the trademarks of Gear Live Inc.