Posted by Abby Rose Dalto Categories: Award Shows, Sci-Fi/Horror, ABC, Cable, CBS, FX, HBO, NBC, UPN, WB, Arrested Development, Desperate Housewives, Entourage, Everybody Hates Chris, Grey's Anatomy, My Name Is Earl, The Office, The Sopranos, West Wing, The,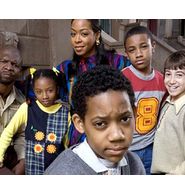 This year's Emmy nominations will be announced July 6 and perhaps new nominating guidelines will make 2006 the "year of the underdog".
Last year showed some progress, with nominations gained by new hits such as Lost, Desperate Housewives and the recently-cancelled, cult-hit Arrested Development (which won seven awards last year).
Apparently some rules have been instated this year that will give newer shows (and shows from less popular networks, such as UPN, FX, and the WB) an even better chance at getting an award. The new system will allow members of the Academy to choose ten to fifteen finalists (depending on category), later cut to five main nominees by a panel of judges.
A few of this year's hopefuls include The Office (NBC), My Name is Earl (NBC), Rescue Me (FX), Grey's Anatomy (ABC), Gilmore Girls (WB), Battlestar Galactica (SciFi), Everybody Hates Chris (UPN), and Entourage (HBO).
Of course, some regular faces will be sure to make appearance on the list such as members of The West Wing and The Sopranos. (Thank goodness Fraiser is off the air, although Will & Grace may return for one last year of nominations, despite the end of the series a few months ago).
The awards will air on August 27.
Read More

| MSNBC
Posted by Eric Chaloux Categories: Drama, Cable, TNT-HD, Nip/Tuck, The Sopranos, News, Ratings,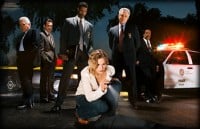 The Closer, starring Kyra Sedgwick, has made a big splash kicking off the summer television season. First, its second-season premiere was commercial free. Second, it was a good show. And third, it blew away the competition with 8.3 million viewers, the most-watched scripted series ever on basic cable. Historically, "the only thing that's owned by broadcast is scripted series," says TBS and TNT's chief operating officer Steve Koonin to USA Today. "Now, with The Closer, Nip/Tuck and Monk, that's not true anymore." Just to put into perspective just how many viewers watch The Closer try this on for size: the show had an audience that matched HBO's biggest series, The Sopranos.
Joining TNT, USA, and FX in the scripted game are Spike!, ABC Family, E! and TBS. All four have several scripted dramas shows that could hit your TV as early as this fall.
Read More

| USA Today
Posted by Eric Chaloux Categories: Cable, HBO, Entourage, The Sopranos, Internet, News,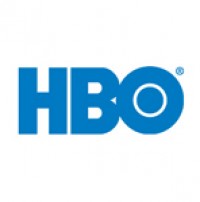 HBO is taking some of your favorite shows and putting them on your iPod. The cable powerhouse is now launching podcasts for Deadwood, Entourage, Lucky Louie and Dane Cook's Tourgasm. When you log on you'll find that there are a lot of extras such as behind-the-scenes footage and interviews. HBO reportedly plans on releasing new clips until the summer season wraps up in August. If you're going through The Sopranos withdrawal, you can also get a behind-the-scenes podcast on the HBO Web site.
Read More

| HBO
Posted by Christina Furtado Categories: HBO, Entourage, The Sopranos, Editorial, Ratings,

Sunday night saw the third season premieres of HBO Originals Deadwood and Entourage. The former had about 2.4 million viewers, which is something of a let-down for the show. On the other hand, Entourage's numbers represent that shows continued steady building of an audience. By the way, that night's premiere of Lucky Louie, the network's first "traditional" sitcom, managed only a paltry 1.5 viewers.
With The Sopranos winding down, and with the loss in the past couple of years of hits like Sex and the City and Six Feet Under, one has to wonder if HBO is finally losing steam, artistically. Sure, Entourage and The Wire still get buzz, and Rome has a small-but-devoted following.
But the network is giving up on Deadwood after this season (though it will wrap up the story lines with two, two-hour movies), though the show is still artistically vital and exciting as ever, if Sunday's premiere was any indication. The show's almost baroque use of language and multi-layered plot threads perhaps make it very hard to follow for the casual viewer perhaps, but time was when HBO didn't seem to care about that stuff so much. Heck, even the meandering, introspective (read: fewer whackings ) recent season of The Sopranos seemed to bore most viewers, though David Chase's evolving artistic vision impressed a vocal minority even further; the ratings dipped a bit, but were still better than anything else on Pay Cable, of course.
With the financially-induced demise of Deadwood imminent, and the advent of a more traditional show like Lucky Louie (which I have not seen, but hear was nothing special), I am starting to wonder if HBO is losing some of its creative edge and becoming more, well, network-y. I also have to wonder how much they take things like repeats and On Demand into consideration when looking at their ratings, since many people now don't see these shows right when they first air. I'd love to see some other opinions on this issue. Also, I have to tell people: if you're not on the Deadwood bandwagon yet, it's never too late to get on. In my humble opinion, it's one of the best three shows on TV, period.
Read More

| Zap2It
Posted by Eric Chaloux Categories: Music, ABC, FOX, NBC, American Idol, Oprah Winfrey Show, Talent, The Sopranos, News,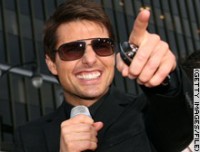 The most powerful celebrity according to Forbes Magazine's Celebrity 100 is Tom Cruise. If that wasn't a downer…I don't know what else is. To make the list Forbes looks at a celebrity's earnings and media appearances over the last 12 months, traditionally June to June.
New members of the Celebrity 100 club this year include the cast of The Sopranos in the ninth spot. U2 was the highest-paid music group on the list. Jerry Seinfeld was the highest-paid comedian, but only the 28th most powerful celebrity. Meanwhile, American Idol stars Simon Cowell (29th) and Ryan Seacrest (88th) made their debuts on the Celebrity 100. Simon's earnings were put at $43 million, Seacrest's at $12 million. And yes, the stars of The Simple Life made the list as Paris Hilton came in at 56th and Nicole Richie snuck in at 95th. Paris' dog didn't make the cut. The 100th spot goes to ABC's star of Extreme Makeover: Home Edition, Ty Pennington.
He's a look at Forbes Magazine Top 10 List:
Tom Cruise, $67 million
The Rolling Stones, $90 million
Oprah Winfrey, $225 million
U2, $110 million
Tiger Woods, $90 million
Steven Spielberg, $332 million
Howard Stern, $302 million
50 Cent, $41 million
Cast of The Sopranos, $52 million
Dan Brown, $88 million
Read More

| Forbes
Posted by Eric Chaloux Categories: HBO, The Sopranos, News,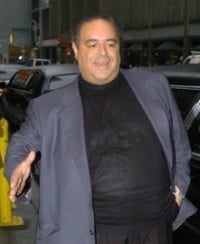 Joseph Gannascoli plays Vito Spatafore on the Sorpranos and once praised Stacker 2 for helping him shed 140 pounds. Gannascoli and the makers of Stacker 2 aren't the best of friends anymore. NVE Pharmaceuticals, the maker of the Stacker 2 diet pill, filed a lawsuit in New Jersey on Thursday against Gannascoli. NVE is accusing him of not doing enough to promote the diet-pill after receiving $316,000 over the last 2 1/2 years.
Gannascoli character on The Soprano's was a closet gay mobster. Gannascoli accuses the makers of the diet-drug of hating homosexuals. He said to the New York Post that NVE stopped wanting to use him after his character was outed. "That was their problem. They were anti-gay," Gannascoli told The Post. The diet company spoke out today in the New York Post…The president of NVE, Robert Occhifinto, strongly disagreed. He said the lawsuit had "nothing to do with the gay role," but was launched because Gannascoli was so difficult to work with before he was ever outed on the show.
Gannascoli's character was recently whacked on the show for being gay.

Read More

| NY Post
Posted by Eric Chaloux Categories: Cable, HBO, The Sopranos,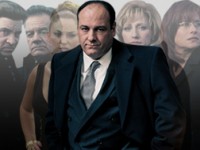 What makes The Sopranos great for one thing is that know how to drive in style. So, Forbes Magazine did a little research as to the most popular luxury vehicles that have appeared on the show during the last six seasons.
You find the Rolls-Royce given to Allegra Sacrimoni, daughter of Johnny Sacrimoni, for her wedding day absent from the list. Forbes.com says the car didn't make the Top 10 list because the new bride is a minor character on the show. But Sal "BP" Bonpensiero Cadillac De Ville did.
Here's the list:
2003 Cadillac Escalade ESV
2005 Porsche Cayenne S
2005 Maserati Coupe Cambiocorsa
2004 Cadillac Seville
2005 Hummer H2
2001 Mercedes-Benz ML430
1996 Cadillac DeVille
2006 Chevrolet Corvette
2003 Ford Thunderbird
2000 Mercury Grand Marquis

Read More

| MSNBC
Posted by Christopher Stone Categories: Drama, Prime Time, Cable, HBO, The Sopranos, Features,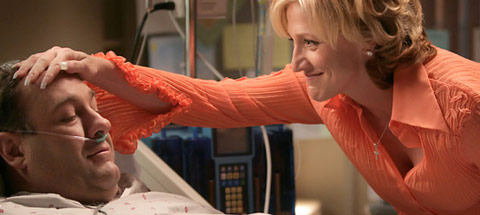 It's head-spinning how rapidly highly paid television stars recover after surviving life-threatening health catastrophes on their shows. Tony on The Sopranos is a case in point. Comatose for most of last week's episode, Tony was conscious and on his feet Sunday night. Beyond that, everyone and his brother visits Soprano to pay homage. The near death experience did nothing to cleanse Tony's potty mouth. "Get out of my room you sick c***!" he bellows at an insurance company representative.
The episode's best bedside visit is from two Jesus zealots who want Tony to accept Jesus Christ as his Personal Savior. Given Soprano's "wink and nod" approach to the Catholicism in which he was raised, the attempt to see Tony Born Again is simultaneously comic and ironic.
Click to continue reading The Sopranos: The Fleshy Part of The Thigh
Posted by Christopher Stone Categories: Prime Time, Cable, HBO, The Sopranos, Features,

Watching Paulie Walnuts barge in on Colombian money launderers in the opening moments of this episode evoked memories of Eliot Ness busting Al Capone in The Untouchables. Of course, Paulie doesn't look much like Kevin Costner, and Ness didn't limp away with a million in cash and a wounded nut-sack. At "Mafia General Hospital," Carmela and her children waited impatiently for Tony's vitals to stabilize. Did viewers believe for a nano-second that Tony would die? Let's get real. Without Gandolfini's full participation, Season Six of this series wouldn't have happened.
Click to continue reading The Sopranos: Mayhem
© Gear Live Media, LLC. 2007 – User-posted content, unless source is quoted, is licensed under a Creative Commons Public Domain License. Gear Live graphics, logos, designs, page headers, button icons, videos, articles, blogs, forums, scripts and other service names are the trademarks of Gear Live Inc.