Posted by Rhys Alexander Categories: Music, Prime Time, Reality, Talent, The CW,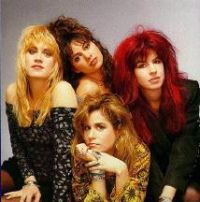 Move over, American Idol. There's serious girl power in the room. Kathy Valentine and Charlotte Caffey of the Go-Gos and Susanna Hoffs and Vicki Peterson of the Bangles fame are rockin' out a new reality show for the CW's first season. These women, members of the wildly popular—at least in the 1980s—'girl bands' the Go-Gos and the Bangles, are searching for women who know how to rock. And singing isn't enough. Unlike the wusses
neophytes on American Idol, these contestants will have to know how to play an instrument, too. Now that's reality!
The project began as a passion of Kathy Valentine's, who lamented the lack of women rockers today. (We hear ya, Kathy!) With three more powerful gal musicians aboard, the show's concept developed and is already promising to be a hit.
"Basically, we believe there are amazing female artists out there waiting for the opportunity to find each other," Hoffs said. "We're looking to find them and then be their fairy godmothers."
Are you a rock-n-roll Cinderella in need of such a fairy godmother? Then get going! The music world needs you…and so does TV.
Read More

| Variety
Posted by Rhys Alexander Categories: Drama, WB, The CW, Editorial, News,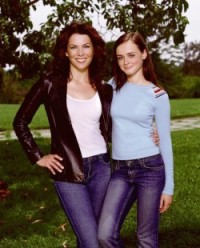 While it's a good bet that the popular family drama Gilmore Girls will continue into a seventh season on the new CW network, it's an absolute certainty it will be doing so without its creators and long-time writers and producers, Daniel Palladino and Amy Sherman-Palladino.
Sources fear that fans will rebel, but perhaps there isn't as much to worry about as they may think. Fans have not been pleased with the husband/wife creative team for quite a while, when it comes to their favorite blue-eyed mother and daughter. Could this sudden departure explain some things?
Is this why the show has been so…well, lousy as of late? Fans have continually protested the ridiculous storylines and character choices found on the show for the past two seasons, including such eye-rollers as Luke's 'long lost daughter' and the ever-doomed 'L&L' love story.
Perhaps the Palladinos lost interest long ago, and have been trying to amuse themselves by manipulating the characters into some sort of grotesque facsimile of the vibrant personalities we used to know and love. Was it boredom that led this show from 'quirky' and 'eccentric' to 'outlandish' and 'poorly written soap opera' status? Will bringing in fresh blood give the show back its luster? Will this allow Gilmore Girls to go out with a bang, rather than the whimper it's been heading for? It may seem like dark days now with this news, but there may be a glimmer of a silver lining there after all.
Read More

| Hollywood Reporter
Posted by Rhys Alexander Categories: Drama, UPN, WB, The CW, Cancellations,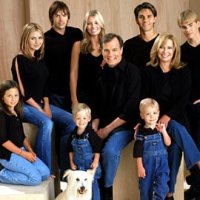 After 10 seasons, the family drama Seventh Heaven was slated for demise by its network, the WB. The newly formed CW has other ideas.
The new network, regardless of waning ratings, apparently believes the show is worth renewing. The merging of the WB and UPN has already caused turmoil with reported show cancellations. This move seems even more puzzling. Is it a good idea to renew a show that shows all the signs of needing to be cancelled? What do you think?

Read More

| Hollywood Hotline
Posted by Rhys Alexander Categories: Drama, WB, The CW, Cancellations, News,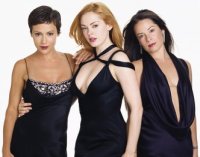 We warned you it might happen: with the merger of UPN and the WB into the new CW network, some of your favorite shows could get the axe. One has already been booted: the long-running fantasy-drama, Charmed. The series has run for eight seasons, and will end on May 21st. Especially popular among teen girls, the show featuring Rose McGowan, Holly Marie Combs, and Alyssa Milano as a witchly trio of sisters will no doubt be missed by many. What do you think? Was it a wise decision by the CW to dump a show that has already proven to be a success? Or is it time for Charmed to go?

Read More

| Access Hollywood
Posted by Rhys Alexander Categories: Drama, The CW, News,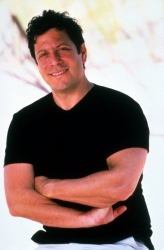 Just barely born, the CW Network has already developed its first original project, the drama Runaway. Runaway follows a family who become fugitives in order to buy more time for their wrongly-accused father.
Sex and the City creator Darren Star has sold a pilot drama to the new CW network, the broadcaster that will rise from the ashes of the WB and UPN networks.

Runaway centers on a family who, after the husband/father's murder conviction, decide to become fugitives in the hopes that they can buy him enough time to prove his innocence.

Star and Ed Zuckerman (NBC's Law & Order) are serving as executive producers on the project, while Chad Hodge (Fox's Tru Calling) is writing.
With this kind of talent at the helm, it looks like Runaway may be the hit the new network needs.

Read More

| TV.com
Posted by Rhys Alexander Categories: Action, Talent, The CW,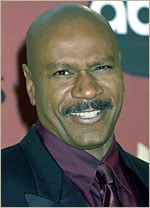 Talented film actor Ving Rhames, who catapulted to stardom as Marsellus Wallace in the cult hit Pulp Fiction, will soon grace the small screen. Rhames will play McCaffery, mentor to superhero Aquaman, in the new drama based on the comic book hero. With this kind of talent, along with viewers' penchant for superheroes, the show seems to be a likely hit.

Read More

| TV.com
© Gear Live Media, LLC. 2007 – User-posted content, unless source is quoted, is licensed under a Creative Commons Public Domain License. Gear Live graphics, logos, designs, page headers, button icons, videos, articles, blogs, forums, scripts and other service names are the trademarks of Gear Live Inc.