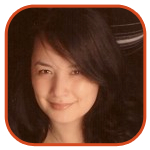 Posted by Veronica Santiago Categories: Action, Animation, Comedy, Drama, Prime Time, Reality, Sci-Fi/Horror, ABC, Cable, CBS, FOX, NBC, Showtime, The CW, Dancing With The Stars, Desperate Housewives, ER, Grey's Anatomy, Heroes, House, My Name Is Earl, Saturday Night Live, The Bachelor, The Office,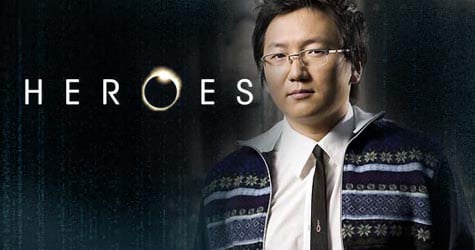 MONDAY (9/24)
Chuck (NBC, 8pm): Series premiere
Dancing With the Stars (ABC, 8pm): Special 1.5 hour season premiere. Let's start placing bets now!
How I Met Your Mother (CBS, 8pm): Mandy Moore guest-stars in the season premiere. Also, what will happen to Ted and Robin?
The Big Bang Theory (CBS, 8:30pm): Welcome the reunion of Roseanne's Darlene and David.
Two and a Half Men (CBS, 9pm): Season premiere
Heroes (NBC, 9pm): Season premiere. Rumor has it someone could be leaving the show very soon.
Rules of Engagement (CBS, 9:30pm): Season premiere
The Bachelor (ABC, 9:30pm): Special 1.5 hour premiere. Apparently Brad Womack has a twin brother. Am I the only one wondering if they traded places during the show?
Journeyman (NBC, 10pm): Series premiere
CSI: Miami (CBS, 10pm): Season premiere
Click to continue reading This Week on TV (9/24-9/30)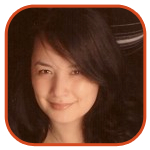 Posted by Veronica Santiago Categories: Action, Comedy, Drama, Games, Prime Time, Reality, Sci-Fi/Horror, Sports, ABC, CBS, FOX, NBC, The CW, Hell's Kitchen, America's Next Top Model, Dancing With The Stars, Desperate Housewives, ER, Everybody Hates Chris, Family Guy, Grey's Anatomy, Heroes, House, My Name Is Earl, Prison Break, Scrubs, Saturday Night Live, Survivor, The Bachelor, The Office, DVR,
Despite having a Tivo and another DVR, I know that a new television season can take some serious planning. When will your favorite shows start? What days are they now on? Which programming 'conflicts' will you have to resolve? Will you need to buy another TV???
Hopefully our detailed scheduling guide can assist you in the weeks to come. We have compiled information from five different networks (ABC, NBC, CBS, FOX and CW) and included the days, times and premiere dates for this fall's shows.
Click to continue reading Fall 2007 TV Programming Schedule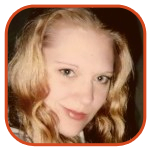 Posted by K.C. Morgan Categories: Prime Time, Reality, ABC, The Bachelor, Gossip, Ratings,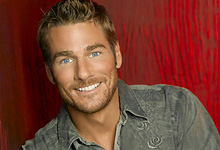 ABC has announced the newest Bachelor, the eleventh hunk to hand out roses. Born in Atlanta and raised in Texas, dark-haired Brad Womack is an entrepreneur – a blue-collar hunk on a show that has heretofore featured much more pedigreed studs. Thirty-four years old, Womack left Texas State University to work in oil fields around Texas, Louisiana, California, and North Dakota. He learned bartending and started to save money, with his brothers, to open his own bar at the age of twenty-eight. Today, Womack owns four bars in the Texas area. But evidently, he hasn't been so lucky in love. Enter reality TV opportunities.
Click to continue reading A Whole New Type of Bachelor for ABC
Read More

| E! Online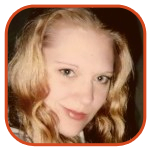 Posted by K.C. Morgan Categories: Comedy, Drama, Prime Time, Reality, ABC, CBS, FOX, The CW, American Idol, Desperate Housewives, King of Queens, The Bachelor, The CW, Cancellations, Gossip, Renewals,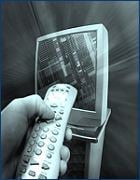 It's May, and that can only mean one thing: finales. The official TV season is ending so that summer's reality programming can begin, but all the hot shows are determined to go out with a bang. Which show will have the most surprising finale of all? Which shows will only be coming back in re-runs? How will they all say good-bye? There's only one way to find out – but you don't have to watch them all.
After nine hilarious seasons, The King of Queens cast will say their final good-byes on Monday, May 14 at 9pm ET. The CBS show will get a big send-off to cap off its almost decade-long run, giving fans that chance to laugh at Kevin James and Jerry Stiller one last time. The dramatic hour-long finale will have plenty of tears but lots of laughter, too. Insiders say the show will have a happy ending. The real tragedy behind King of Queens going off the air is that Jerry Stiller will no longer have a sitcom gig – and that man is hysterical.
Click to continue reading May's Big Sendoffs
Read More

| TV Guide

Posted by Wendy Michaels Categories: Comedy, Drama, Late Night, Prime Time, Reality, Talk Shows, ABC, Dancing With The Stars, Desperate Housewives, Grey's Anatomy, Lost, The Bachelor, Renewals,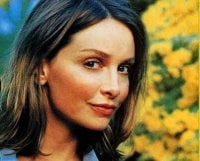 OK, TV fans… take a gander at these pick-ups for the 2007-2008 season on ABC. There are certain to be some of your faves being renewed. I'm thrilled to see Brothers & Sisters and Ugly Betty make the cut. For the most part, no huge surprises:
Brothers & Sisters
Ugly Betty
Men in Trees
The Bachelor
Boston Legal
Dancing with the Stars
Desperate Housewives
Extreme Makeover: Home Edition
Grey's Anatomy
Jimmy Kimmel Live
Lost
America's Funniest Home Videos, Supernanny and Wife Swap previously got the greenlight for next season. ABC Entertainment President Stephen McPherson commented, "These shows provide us with a substantial foundation to make 07-08 our best schedule yet."
Read More

| Comingsoon.net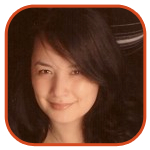 Posted by Veronica Santiago Categories: Drama, Prime Time, Reality, ABC, FOX, NBC, The CW, Lost, The Bachelor,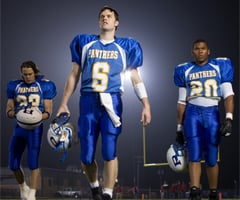 MONDAY
The Bachelor (9pm on ABC): Are you seriously telling me that an Italian prince needs to find love on a reality show? Flavor Flav must make it look appealing.
TUESDAY
Friday Night Lights (8pm on NBC): Men everywhere will welcome programming that counters Dancing with the Stars and Gilmore Girls.
Veronica Mars (9pm on CW): Strangely enough, I haven't yet watched the show that takes my name. But it shouldn't surprise me that people think it's so good.
WEDNESDAY
Lost (9pm on ABC): I'm gonna make a prediction and say Walt's never coming back. Otherwise, the producers will eventually have to explain why he's gained more weight than Hurley.
The Nine (10pm on ABC): First a plane crash mystery, now a secret amongst hostages. I'm not sure I can take all this uncertainty on the hump day.
FRIDAY
Trading Spouses (9pm on Fox): If the Bachelor saw this show, he might rethink the whole American wife thing.
Posted by Abby Rose Dalto Categories: Food & Home, Reality, Bravo, FOX, Hell's Kitchen, American Idol, Survivor, The Bachelor,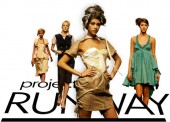 Too often the stars of reality television are famous simply for being famous. Their only talent is the shamelessness of appearing on one of these shows. The Real World was originally an experiment in human nature – "what happens when people stop being polite and start getting real?" – but after seventeen seasons it has become simply a pageant for those that want to be on TV but lack the talent and dedication to do so legitimately.
There have been a few exceptions to this rule. American Idol contestants choose to compete on the show not just for a chance at winning, but for a chance at gaining exposure. That is, exposure that they can actually use. Very few cast members of reality shows like The Real World, Survivor, Big Brother, or The Bachelor actually are able to use their "exposure" to jump-start their careers. However the contestants of talent showcases such as American Idol, America's Got Talent, or Making the Band have the potential to hold on to their "fame" after the shows end.
Lately there have been more and more shows that take this concept to the next level: the contestants are aiming not just for "fame", but for success. Programs like the Ben Affleck/Matt Damon vehicle for aspiring filmmakers, Project Greenlight, or Project Runway - which premieres its third season tomorrow at 10pm EST – both focus on people with actual skills such as fashion design.
Other shows that followed people being creative include three cooking programs, Bravo's Top Chef, FOX's Hell's Kitchen, and The Food Network's The Next Food Network Star. HGTV Design Star, which premieres July 23, will feature competing home designers.
These shows all have the potential not only to be quality TV, but to serve as stepping-stones for the cast members. Their prize – whether they win or lose – will not simply be fifteen minutes of fame, but hopefully a lasting career. They aspire not to be the world's next big celebrities, but rather the "next big thing" in their respective fields… even after the cameras stop rolling.
Read More

| Time
Posted by Rhys Alexander Categories: Reality, ABC, The Bachelor, News,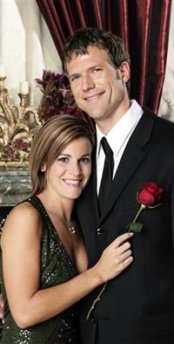 Perhaps it wasn't true love after all: Travis Stork and his chosen love, Sarah Stone, have broken up less than a week after Stork chose Stone in the final episode of The Bachelor: Paris. The couple claimed that the restrictions on being seen together until the show ended placed a strain on the relationship. Stone claims that if she and Stork had met somewhere other than the show, the relationship would have worked out. What do you think? Is this proof that 'reality' television isn't so real after all?

Read More

| Access Hollywood
© Gear Live Media, LLC. 2007 – User-posted content, unless source is quoted, is licensed under a Creative Commons Public Domain License. Gear Live graphics, logos, designs, page headers, button icons, videos, articles, blogs, forums, scripts and other service names are the trademarks of Gear Live Inc.