Posted by Wendy Michaels Categories: Late Night, Talk Shows, Cable,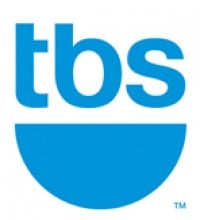 TBS just announced that it will air a half-hour pilot of a talk show called "Late Night Buffet." Here's the twist – it will involve Jim Henson puppets interviewing celebrity guests. No old school Muppets – like Kermit, Gonzo, Miss Piggy, etc. – here though. The show will feature a host named Augustus Pfiffle and his sidekick Delbert Kastle, as well as a late-night band of puppets. TBS plans to mainly target female viewers with this new venture…I know I'll tune in! No word yet on the date of the pilot episode, but it will be taped July 22nd.

Read More

| Backstage
Posted by NoName Categories: Comedy, Prime Time, Talk Shows, ABC, Talent,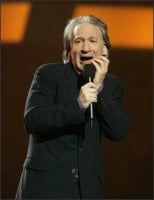 Here's the one I've been waiting for! Amazon goes TV. The perpetual non-profit has taken on the tube to sell books and other goods, and Bill Maher is its host. Is book selling really all that funny? Perhaps in the "Amazon Fishbowl" anything is possible. The late-night landscape will now include interviewing artists and authors. Since these folks can pretty much express themselves as seen fit, Maher's new TV venture will finally be "politically correct!"

Read More

| The New York Times
Posted by Rhys Alexander Categories: Daytime, Talk Shows, ABC, Talent, News,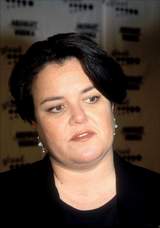 The nicest diva of daytime television, fiercely missed by her fans ever since she cancelled her popular talk show, is returning to gab TV on The View.
With long-time member Meredith Viera leaving to fill Katie Couric's absence on The Today Show, a gap on The View needed to be filled. Who better than the sweet, yet sharp-humored, Rosie O'Donnell? No doubt fans will be thrilled, although some close-minded people have protested due to Rosie's sexual orientation. No doubt Rosie and The View will not let that stand in their way. There's no doubt that fans will be delighted at the return of the popular comedienne. We sure are!
The official announcement is expected today. Welcome back, Rosie!
Posted by Rhys Alexander Categories: Comedy, Talk Shows, CBS, Talent, Gossip, News,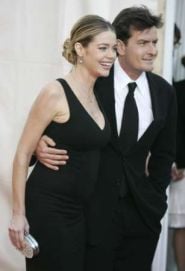 Apparently. Although the star of the popular sitcom Two and A Half Men has long been known for his bad boy ways, he's claiming that his wife, Denise Richards, is much, much, worse.
In response to a restraining order filed by the seemingly angelic Richards, Sheen alleges that his marriage is absolutely miserable…and it's all his wife's fault. In a scathing interview on Entertainment Tonight, Sheen responds to his wife's allegations that he is addicted to painkillers, gambles away loads of money online, and is quite perverted, continually surfing Internet porn sites. Ouch!
According to Sheen, it's all a pack of lies. He says, "It is a reaction to a failed marriage, a reaction to some twisted desire, real or imagined, to hurt, to punish, to discredit, to completely torpedo, to undermine my perception as a responsible father…I find that as unacceptable as anything I've ever encountered."
Oh, boy. This is going to be one ugly divorce. Should make for pretty good TV.

Read More

| IMDB
Posted by Christopher Stone Categories: Daytime, Games, Talk Shows, ABC, Talent, News,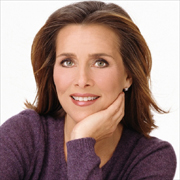 To virtually no one's surprise, and to the obvious delight of many, including Today co-host Matt Lauer, Meredith Vieira is joining Today, filling the chair at the hosts' desk being vacated by Katie Couric.
The 52-year-old Vieira currently co-hosts ABC's daytime talker The View, and she hosts the syndicated Who Wants to Be a Millionaire?
During an emotional segment of yesterday's The View, Vieira announced her departure from the show. As for Millionaire, she will either negotiate her way out of a contract that runs for two more seasons, or she will negotiate a better shooting schedule that allows her to simultaneously co-host Today and continue hosting the game show. Right now, Millionaire tapes 200 new episodes per season over a grueling four months. That schedule will be incompatible with her Today responsibilities.
Although Couric departs Today after the May 31 show, Vieira won't be sharing Studio 1-A with Lauer until September. Campbell Brown of Weekend Today is expected to be Lauer's interim partner.
Posted by Rhys Alexander Categories: Talk Shows, ABC, Talent, News,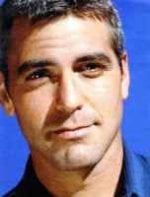 Renowned talent and sex symbol George Clooney will bare all –emotionally, at least—when he sits down with Barbara Walters on March 1st. Clooney will discuss his fabulous career, views on marriage, and the special relationship he shares with his potbellied pig, Max.
Walters, who is known to cause her subjects to break down emotionally on camera, asks Clooney about marriage and his Oscar nominations for directing and writing the film Good Night, and Good Luck, and acting in the film Syriana.

Clooney is the first person ever nominated for directing and cowriting a film in the same year as being nominated for acting in a different film. In the interview, Clooney discusses the fact that he doesn't expect to win any awards against the people he holds in high esteem.
There's no way you should miss this!

Read More

| TV.com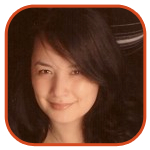 Posted by Veronica Santiago Categories: Award Shows, Daytime, Talk Shows, ABC, General Hospital,

The nominations for the Daytime Emmys were announced on Wednesday and The Young and the Restless rose to the top of the pack. The CBS soap opera received 18 nominations and will compete for Best Soap Opera against 8-time winner General Hospital. Other expected nominations went out to Ellen DeGeneres for Best Talk Show Host (one of 11 nominations overall) and to Alex Trebek for Best Game Show Host. A highlight of the evening will be the presentation of the Lifetime Achievement Award to Carol Spinney—the long-time voice behind Big Bird and Oscar the Grouch.
The Daytime Emmys will air on April 28 on ABC.
Read More

| Daytime Emmy Awards
Posted by Rhys Alexander Categories: Daytime, Talk Shows, Syndication, Talent, News,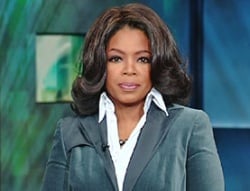 The power of television - a disgraced man can't even catch his breath before the lawsuits begin. Ain't America beautiful?
Lawsuits were prepared the very afternoon Oprah's show aired, after James Frey revealed he had fudged parts his 'memoir.' Interestingly, it's the readers who are demanding restitution, and suits already number more than a dozen.
This debacle has stirred up questions of ethics on a personal level, as well as in the publishing and television worlds. Several readers are suing Frey's publishers for false representation, and there is even talk about suing the queen of talk TV, Miss Winfrey herself, for passing on 'lies' as truth without careful research. Some readers have sided with Frey, claiming that as long as the book has helped people, it shouldn't matter if it is entirely true. But most readers, like Oprah, seem to feel betrayed.
What do you think? Who is in the wrong here? Does it make sense for a reader to try to gain $10 million for feeling 'betrayed?" Does Oprah, as well as Frey, owe us an apology? Please let us know what you think.
Posted by Rhys Alexander Categories: Talk Shows, NBC, Talent,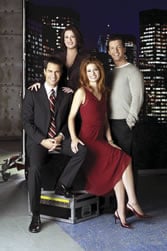 Fan favorite Megan Mullally of the soon to be retired Will & Grace is moving on with her career: she'll be hosting her own television talk show. No doubt fans will be thrilled, but we have to wonder - will she be using the same voice as she did on Will & Grace? Because talk shows require a lot of well, talking, and that voice is perhaps appreciated more in smaller doses.
Megan Mullally will draw on the talk show hosts she watched as a youngster when the Will & Grace star launches her own contender in the fall. "I want it to be a 'best of talk shows' talk show," she said. "I've always been a big fan of talk shows, ever since I was a kid—(Johnny) Carson, Merv (Griffin) and Mike (Douglas). I think it's cool to pull elements from all the best shows."

The Megan Mullally Show will include comedic and musical elements, skits, field segments, and a band, Mullally said. But one thing it won't have in common with many talk shows of its ilk is that she won't be seated behind a desk. Although the actual set is still being worked out, Mullally said she's aiming for something that's "fresh and different."
Will Megan survive the talk show curse cancellation most actors-turned-hosts experience? What do you think? Will you be tuning in?

Read More

| TV.com
Posted by Rhys Alexander Categories: Daytime, Talk Shows, Syndication, Talent,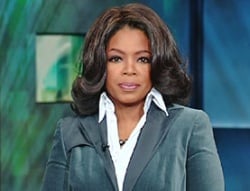 Talk show powerhouse Oprah Winfrey has accomplished what Larry King could not: she got bestselling author James Frey to admit his best selling 'memoir' was largely fictional. The drama was increased by the fact that Oprah Winfrey promoted his book and was largely responsible for it becoming a bestseller. In perhaps the most dramatic Oprah episode ever—which is saying a lot—Oprah cried and audience members booed the formerly popular author.
In a stunning switch from dismissive to disgusted, Oprah Winfrey took on one of her chosen authors, James Frey, accusing him on live television of lying about "A Million Little Pieces" and letting down the many fans of his memoir of addiction and recovery. "I feel duped," she said Thursday on her syndicated talk show. "But more importantly, I feel that you betrayed millions of readers." Frey, who found himself booed in the same Chicago studio where he had been embraced not long ago, acknowledged that he had lied.

A sometimes angry, sometimes tearful Winfrey asked Frey why he "felt the need to lie." Audience members often groaned and gasped at Frey's halting, stuttered admissions that certain facts and characters had been "altered" but that the essence of his memoir was real.

Thursday's broadcast, rare proof that the contents of a book can lead to great tabloid TV, marked an abrupt reversal from the cozy chat two weeks ago on "Larry King Live," when Winfrey phoned in to support Frey and label alleged fabrications as "much ado about nothing."
Sure, it makes for great television, but is this yet another sign that television shows need to more carefully research their subjects? What do you think? Is Oprah, in a way, as 'guilty' as Frey for the misinformation spread to her TV audience? Please leave your opinions in the Comments section!

Read More

| MSN Entertainment
© Gear Live Media, LLC. 2007 – User-posted content, unless source is quoted, is licensed under a Creative Commons Public Domain License. Gear Live graphics, logos, designs, page headers, button icons, videos, articles, blogs, forums, scripts and other service names are the trademarks of Gear Live Inc.