Posted by Wendy Michaels Categories: Late Night, Talk Shows, CBS, NBC, Renewals,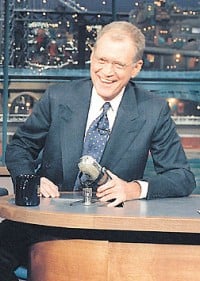 David Letterman has reached an agreement with ABC that will keep the late-night host around for four more years. His contract extension keeps Dave on the Late Show through the 2009-2010 season. Interestingly enough, this is one year past the plan for Leno to step down from the Tonight Show and pass the torch to Conan O'Brien. According to Nielsen Media Research, Leno continues to be the ratings winner, averaging 5.71 million viewers nightly, versus 4.16 million per night for Letterman. The rivalry has been ongoing since Leno took over Johnny Carson's post on the Tonight Show—and it looks like the competition will now continue against O'Brien. CBS Entertainment and Letterman spokespeople had no comment about the negotiations since the deal is not official yet. Even after all these years, I still prefer Letterman to Leno—Leno is more corny than anything, but Letterman's goofy persona wins me over. Goofy beats corny in my book any day, but what to do when Letterman and O'Brien go head to head? Two goofs—don't make me choose!
Read More

| Yahoo! News

Posted by Wendy Michaels Categories: Daytime, Talk Shows,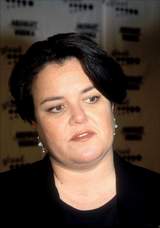 Now that Rosie O'Donnell has her first day at The View under her belt, the verdict is in—she done good. Critics found the new co-host to be a breath of fresh air, as she took to the post left by Meredith Vieira. "It's my first day on The View, I'm in the Meredith chair and it's exciting," she said. Then she made a comment about her ill-fated haircut, saying, "I had that crazy haircut that scared America to death. I've been taking my medication." She also proved to be a crowd-pleaser—members of the audience received two-day cruises courtesy of The View, saying "This is just the beginning."
O'Donnell addressed the beef that Barbara Walters had over her blog during the Hot Topics segment of the show, saying "She doesn't know how to get on Internet Explorer, what are they talking about?" She implied that Walters probably never even saw the post. All water under the bridge, as O'Donnell sent Walters a note of apology and flowers to make amends.
Read More

| E! Online

Posted by Wendy Michaels Categories: Daytime, Talk Shows, Internet,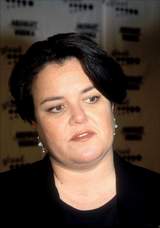 Rosie O'Donnell's web site features a blog in haiku format, but Barbara Walters wants Rosie to stop blogging about The View. Walters told Newsweek that she "didn't like the blog," referring to a post that O'Donnell put up in response to a promo for her upcoming co-hosting role on The View. O'Donnell wrote, "I saw the new view promos/Found myself/ in the position/ I loathe the most/ powerless." Walters also said that she was "counting on Rosie's intelligence and sensitivity and humor," as The View is "based on people who like each other and are having a good time, not on people who are arguing and unhappy."
Ro did right by Walters, sending her flowers and a card reading, "Barbara, I only want the promos and the show to be great. And I love you. Love, Ro." O'Donnell begins her co-hosting gig on on the chatfest on Tuesday.
Read More

| People

Posted by Wendy Michaels Categories: Late Night, Talk Shows, ABC,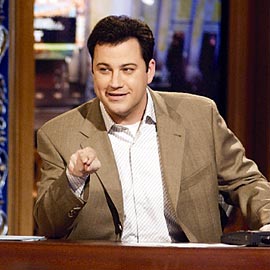 It's a good month to be Jimmy Kimmel—last week we announced that Kimmel would be hosting a game show, and this week he learned that his late night talk show has been renewed. ABC renewed Jimmy Kimmel Live for a fifth season, which carries it through 2008. I had no idea the show had even been on that long and sadly, I can't comment on his talk show skills since I can't stay up that late! Sorry folks, I've got two little ones and sleep is a precious commodity in my home. In response to the renewal news, Kimmel said "I am delighted to have been asked to host a fifth year of 'Jimmy Kimmel Live.' I watch it all the time." Andrea Wong, executive vp alternative programming, specials and late-night at ABC Entertainment, called Kimmel "the future of late night television."
Here's my chance to catch the Kimmel fever—ABC will be airing a primetime special, called Jimmy Kimmel Live's All-Star Salute to Jimmy Kimmel Live! (catchy) at 10 p.m. on September 13th. If you've never seen the show or if you're a fan and want to re-live the finer moments, check out this "best of" highlights show featuring surprise guest cameos.
Read More

| Yahoo! News

Posted by Wendy Michaels Categories: Daytime, Food & Home, Talk Shows, Oprah Winfrey Show,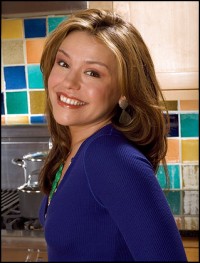 For better or for worse, Rachael Ray will debut as talk show host in mid-September. If you've never caught her Food Network Shows, she is the self-proclaimed 30-minute meal guru. What started with a cooking show on the Food Network, soon snowballed into other programs on the network, then her own magazine, and now—naturally—her own talk show. I, for one, have a hard time listening to her talk (and I've seen the same complaint on bulletin boards), so it's interesting that she'll be chatting it up on The Rachael Ray Show. Of course, she does have appeal. For the complaining I do about her goofy little expressions (yummo! or EVOO to abbreviate Extra Virgin Olive Oil), I still watch her cooking shows and my kids absolutely love it. I even have one of her cookbooks and have thumbed through an issue or two of her magazine. The Rachael Ray Show premieres September 18th, with Oprah Winfrey among the guests slated for the first week. Initially surprising that such a high-profile guest as Oprah would appear—then again, the show is co-produced by King World and Winfrey's Harpo production company.
Read More

| People

Posted by Wendy Michaels Categories: Comedy, Daytime, Talk Shows, NBC, Renewals,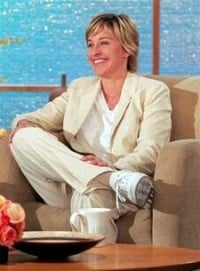 The Ellen DeGeneres Show has been picked up for three more seasons by NBC stations in New York, Los Angeles, Chicago and seven other big cities. This takes the show through the 2009-2010 season in these markets. Great news for the dance-aholic whose show earned three Daytime Emmy awards for outstanding talk show, and who herself won two for outstanding talk show host. Jim Paratore, an executive with Warner Bros., said DeGeneres "connects with the upscale, suburban soccer-moms that advertisers pay a premium to reach." Um,... ok. I think DeGeneres is herself—easy-going and fun-spirited—and that makes her show so relatable to so many people. If that includes upscale suburban soccer-moms, then so be it. I am neither upscale, nor a soccer mom, but I try to catch Ellen's show whenever I can. I have been a longtime fan of her stand-up, loved her sitcom, and can't enough of her in Finding Nemo—her transition to daytime talk show host was a natural progression. Dance on, Ellen!
Read More

| E! Online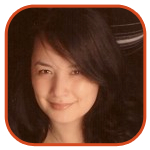 Posted by Veronica Santiago Categories: Daytime, Talk Shows, ABC,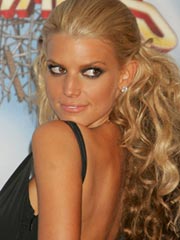 Whether you'll be watching as interested fan or a catty voyeur, the September 5th edition of The View could be a day to note. Not only will Rosie O'Donnell be taking over Meredith Viera's seat that day, but her first guest will be Jessica Simpson. Rosie's history with Simpson goes way back to her original talk show days. Long before Simpson was a household name, Rosie gave her a chance when no one else cared. Apparently, Jessica's appearance is her way of paying back. That, and it gives her an opportunity to plug her upcoming album.
While I really have no interest in either celebrity, the show will definitely be on my Tivo. Any Joy/Rosie remarks about Star Jones would definitely outweigh any nauseating fawn-over-Jessica moments. Besides, that's what the fast-forward is for.
Read More

| People

Posted by Wendy Michaels Categories: Talk Shows, Talent, News,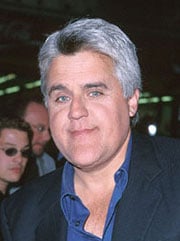 While Roger Ebert recovers, Jay Leno and Kevin Smith will be populating the balcony on Ebert & Roeper in his absence. I'm not sure what credibility Leno has for film reviews, but I bet Kevin Smith will have a thing or two to say about the films being reviewed. Leno, of course, is the host of NBC's Tonight Show and will serve as the first guest co-host for the review show while Ebert continues recovery after cancer surgery last month. Tune in on the August 5-6 episode to see Leno review Talladega Nights: The Ballad of Ricky Bobby, Miami Vice, Little Miss Sunshine, The Night Listener and Shadowboxer. Says Roeper of Leno's guest stint, "America knows Jay as the country's most popular late-night talk show host, but I know him as a guy who loves movies and loves to debate movies with Roger and me—both on camera and backstage at The Tonight Show."
Kevin Smith takes on the challenge for the August 12-13 episode, but there's no confirmation of the films he'll be reviewing yet. I'm just wondering if there'll be any digs against Joel Siegel, the film critic who recently walked out on Smith's new feature, Clerks II.
Read More

| CNN Entertainment
Posted by Abby Rose Dalto Categories: Talk Shows, Oprah Winfrey Show, Rumors,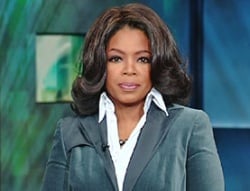 Oprah Winfrey has big news: she is not gay. She made this statement in response to rumors that she and long time best friend, Gayle King, were more than friends.
"I understand why people think we're gay. There isn't a definition in our culture for this kind of bond between women," Winfrey wrote, in the August issue of her magazine, O. King added, "if we were gay, we would tell you, because there's nothing wrong with being gay."
The two women have been friends for thirty years and are inseperable. When they are separated, they say they call each other four times a day. It also probably helps that the two were friends before Winfrey became rich and famous. King is, what sociologist Jan Yager - on The Early Show, Tuesday - calls a "nostalgia friend". That is, she is someone who is tried and true; who has been there from the beginning.
It is not surprising that some people mistake their close bond for more than friendship and assume that the relationship is also sexual. "Our friendship is better than a marriage or sexual relationship," said Winfrey, who has never been married. King is divorced.
Read More

| CBS News

Posted by Wendy Michaels Categories: Daytime, Talk Shows, ABC, Talent,

Is The View thumbing their nose at Star Jones? The show announced that one of the original co-hosts (and first to be fired), Debbie Matenopoulos, will be guest hosting on July 25th. Debbie was a co-host in 1997, then was fired in 1999. For those following her career –- I for one have tried to avoid her, but somehow she keeps popping up –- she worked on the TV Guide Channel, then Good Day Live, and is now one of three hosts on The Daily 10 on E!. According to The View's spokesperson, Debbie has had a "long and wonderful history with The View." So, apparently, she left on good terms with the show -– or at least good enough to give her one day to make an appearance. The View also confirms that upcoming guest co-hosts will include Shannen Doherty, Robin Givens, and Mo'Nique.
Read More

| Access Hollywood
© Gear Live Media, LLC. 2007 – User-posted content, unless source is quoted, is licensed under a Creative Commons Public Domain License. Gear Live graphics, logos, designs, page headers, button icons, videos, articles, blogs, forums, scripts and other service names are the trademarks of Gear Live Inc.