Posted by Wendy Michaels Categories: Drama, Prime Time, Reality, CBS, Desperate Housewives, Lost, Survivor,

CBS will soon be adding full-length episodes of prime-time series this fall. Did I mention they'll be free? CBS' broadband channel, Innertube, launched in May on their website. Beginning in September, CSI (all three varieties), Survivor, NCIS, Numb3rs, and Jericho will be available on Inntertube the day after they are aired on the network. Each will be available for four weeks, with the exception of Jericho and Survivor, which will be available all season. Larry Kramer, president of CBS Digital Media, said that it will "further help us extend the reach of the CBS brand [and] provides a new avenue for advertisers to engage with our programming, which in turn creates a new source of revenue for our company." Commercial-free versions of CBS' shows are also available at iTunes for $1.99 per episode. You may recall that ABC first started offering free episodes of Lost and Desperate Housewives last season—this was an initial test to see how much interest the downloads would generate.
Read More

| Yahoo! News
Posted by Abby Rose Dalto Categories: Survivor, Gossip,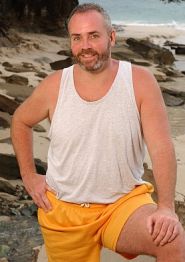 Richard Hatch, the winner of the original Survivor, will appear nude in an upcoming film, Another Gay Movie. Hatch was famous on Survivor for often walking around undressed. Luckily for viewers, his "naked bits" were digitized out before broadcasting. However, the film shows a full frontal nude scene - in its entirety.
Apparently, the independent film received mixed reviews recently at a screening at the Outfest film festival, in L.A.
The film will be released to the public on July 28, but Hatch, 45, will be released to the public sometime later. He is currently finishing up a 51-month prison sentence for tax evasion - for failing to declare his $1 million Survivor prize among other income.
Read More

| Reality TV World

Posted by Wendy Michaels Categories: Reality, CBS, FOX, Amazing Race, The, Survivor,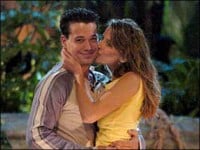 Haven't their 15 minutes expired already? Variety announced that Fox Reality is moving forward on their first docudrama series, titled The Rob and Amber Project. Apparently, viewers can't get enough of these reality superstars—or at least that's what Fox is hoping! Rob and Amber got their start on Survivor: All Stars and made it to the final two, where Rob popped the question on the season finale to Amber, the winner. They then moved on to The Amazing Race, where they proved to be tough competitors – then on to their own TV special about their wedding. The Rob and Amber Project will show their move to Las Vegas, where Rob hopes to become a professional poker player. Fox Reality has ordered 10 half-hours, with the premiere expected in January.
Read More

| Comingsoon.net
Posted by Abby Rose Dalto Categories: Food & Home, Reality, Bravo, FOX, Hell's Kitchen, American Idol, Survivor, The Bachelor,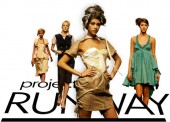 Too often the stars of reality television are famous simply for being famous. Their only talent is the shamelessness of appearing on one of these shows. The Real World was originally an experiment in human nature – "what happens when people stop being polite and start getting real?" – but after seventeen seasons it has become simply a pageant for those that want to be on TV but lack the talent and dedication to do so legitimately.
There have been a few exceptions to this rule. American Idol contestants choose to compete on the show not just for a chance at winning, but for a chance at gaining exposure. That is, exposure that they can actually use. Very few cast members of reality shows like The Real World, Survivor, Big Brother, or The Bachelor actually are able to use their "exposure" to jump-start their careers. However the contestants of talent showcases such as American Idol, America's Got Talent, or Making the Band have the potential to hold on to their "fame" after the shows end.
Lately there have been more and more shows that take this concept to the next level: the contestants are aiming not just for "fame", but for success. Programs like the Ben Affleck/Matt Damon vehicle for aspiring filmmakers, Project Greenlight, or Project Runway - which premieres its third season tomorrow at 10pm EST – both focus on people with actual skills such as fashion design.
Other shows that followed people being creative include three cooking programs, Bravo's Top Chef, FOX's Hell's Kitchen, and The Food Network's The Next Food Network Star. HGTV Design Star, which premieres July 23, will feature competing home designers.
These shows all have the potential not only to be quality TV, but to serve as stepping-stones for the cast members. Their prize – whether they win or lose – will not simply be fifteen minutes of fame, but hopefully a lasting career. They aspire not to be the world's next big celebrities, but rather the "next big thing" in their respective fields… even after the cameras stop rolling.
Read More

| Time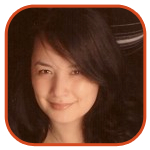 Posted by Veronica Santiago Categories: Reality, CBS, Survivor,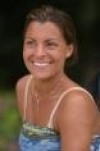 She may be a two-time loser on TV, but she's finally winner at home. Survivor fan-favorite, Stephenie LaGrossa, wed her longtime boyfriend on Friday in New Jersey. The former pharmaceuticals rep, first seen on Survivor: Palau, was widely remembered for outlasting everyone else in her own camp. Stephenie's spunk and good looks then brought her back to Guatemala where she narrowly missed being the ultimate survivor. Attendees of the wedding included the winners of both her seasons—Tom Westman (Palau) and Danni Boatwright (Guatemala). LaGrossa, 26, has now moved on from selling the meds to selling herself—- through modeling and public appearances (natch).
Read More

| People
Posted by Abby Rose Dalto Categories: Reality, CBS, Survivor, News,

The winner of Survivor: Thailand (2002), Brian Heidik, was arrested for allegedly shooting a puppy. Yes, that's right. He shot a puppy.
Apparently, Heidik shot the dog with an arrow in his own backyard late last night, in what he claims was an attempt to protect his own dogs from a "coyote". (By "coyote", he of course must mean "cute little defenseless puppy"). The crime was reported by Heidik's wife, who told police that her husband had shot a puppy and planned to shoot another one.
Heidik tried to flee the scene, but was apprehended by police and charged with battery and cruelty to animals.
The former used-car salesman and soft-core porn actor has seen his share of drama over the years. In 2002, the same year that he won the one million dollar prize on Survivor's fifth season, Heidik charged his wife with domestic abuse. His wife, Charmaine Heidik - also known as adult actress C.C. Costigan - was arrested for spousal battery after allegedly punching her husband in the nose.
Heidik so far has surivived the cut-throat reality series and being beat up by his porn star wife, but it will probably be hard to overcome the stigma of attempting to kill a puppy. Hopefully the wounded puppy will end up a survivor.
Read More

| CBS News
Posted by Eric Chaloux Categories: Prime Time, CBS, Survivor, News,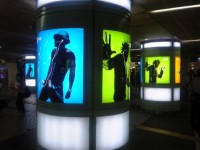 CSI, Survivor, and NCIS fans: the day has now arrived that you can take your favorite shows with you on your iPod. Apple's iTunes Music store now has episodes from the just-completed 2005-06 season and earlier for some series. In the fall, new episodes of shows will be available on iTunes the day after they appear on CBS. You can download them to your iPod or Computer for just $1.99 an episode. CBS was the slow poke in getting their show on iTunes as most of the major networks inked deals with Apple last month.

Read More

| Hollywood Reporter
Posted by Rhys Alexander Categories: Reality, CBS, Survivor, News,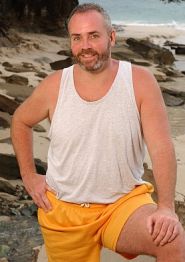 Richard Hatch, notorious winner of popular reality show Survivor's first season, has found himself in a bit of jam: jammed in behind bars, in fact, possibly with a hulking cellmate named Tiny.
Hatch is facing up to 13 years in prison for not paying his taxes, primarily taxes on the $1,000,000 he won on Survivor; pretty stupid, considering the entire television-viewing world knew he had it. IRS agents watch TV, don't they? In a move worthy of the best big-headed celebrities, Hatch demanded protective custody until his hearing on April 25. Do you think his cellmates will find him as obnoxious as we did?
Read More

| TV Fodder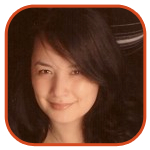 Posted by Veronica Santiago Categories: Prime Time, Reality, CBS, Survivor, Features,
After having narrowly escaped elimination at the recent Tribal Council, Austin was feeling great for having survived another day. He was fully aware though that the incredibly stupid remarks he made could still cost him the game. NOTE TO ASPIRING CONTESANTS: Telling everyone that you purposely botched a challenge because you didn't want to appear too strong is not something advised in the Survivor handbook. Needless to say, the former members of Casaya thought Austin was a slimeball that could not be trusted. They vowed early to on to vote him off at the next challenge. Trying to keep the La Mina contingent alive, Terry and Sally realized that they needed to woo two people over to their side very quickly. They believed that working on some of the ladies might be their best bet.
Click to continue reading Survivor: Panama: The Power Of the Idol
Posted by Christopher Stone Categories: Prime Time, Reality, CBS, American Idol, Survivor,
Nicknamed The Tiffany Network, CBS has been looking more like Big Lots! of late. But not last night. Thanks to CSI and impressive showings for both Survivor and Without a Trace, CBS scored a Thursday prime time ratings' win, according to Nielsen Media Research. The Eye Web, yet another nickname for CBS, averaged 25.1 million viewers and a 7.9 ratings/20 share for the evening, among the coveted 18-49 demographic.
Not to worry American Idol fans. Although CBS won last night overall, Idol remained Numero Uno in the 8-9 time slot. And Simon's still crying all the way to the vault.
© Gear Live Media, LLC. 2007 – User-posted content, unless source is quoted, is licensed under a Creative Commons Public Domain License. Gear Live graphics, logos, designs, page headers, button icons, videos, articles, blogs, forums, scripts and other service names are the trademarks of Gear Live Inc.