Posted by Wendy Michaels Categories: Music, Reality, CBS, Rock Star, Talent,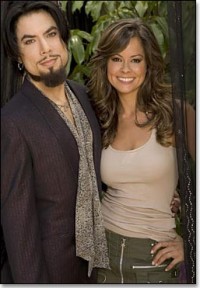 If you've been following along with this season's Rock Star and wondering what ever happened to last year's Rock Star: INXS contestants, this one's for you. Fans of last season's MiG, one of the three finalists, has signed a record deal. His self-titled debut will be released in January and will feature covers of "A Kiss From A Rose," by Seal, David Bowie's "Life On Mars," The Police's "Wrapped Around Your Finger" and Green Day's "Wake Me Up When September Ends." He also recorded "Baby I Love Your Way," with Peter Frampton—the first single is already available for download on Yahoo!
If you recall, MiG grew up in Australia, but lived in London, appearing in the musicals Rent and We Will Rock You. Then he took on the challenge of Rock Star: INXS, proving to be a worthy competitor. No word yet on whether or not the entire album will be covers (let's hope there's something original in there) or when it will be released.
Read More

| People

Posted by Wendy Michaels Categories: Music, Prime Time, Reality, ABC, Rock Star, Talent,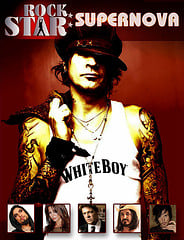 Apparently, there is an existing Southern California band that goes by the name of Supernova who have been around since the late 1980s. The band is fighting to keep the name and has asked a federal judge for an injunction against the band that Rock Star: Supernova is creating with its talent contest on ABC. Just to show that the existing Supernova (confused yet?) are no schlubs, they have performed on the Warped Tour and have a song on the Clerks soundtrack. The band has tried to reach a settlement with the CBS series' bandmates and producer Mark Burnett Productions, but since there have been no agreements reached, the band filed the injunction request to further prevent the CBS Supernova from recording or performing with that band name. And the war wages on—the plaintiffs' attorney said they were left with no options but to seek the injunction, while Burnett's camp says Mark Burnett Productions "has the full legal right to use the name Supernova."
Read More

| Zap2it

Posted by Wendy Michaels Categories: Music, CBS, Rock Star, News,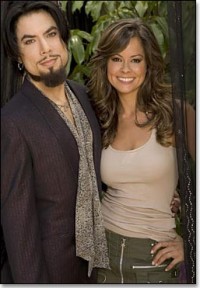 Brooke Burke, host of Rock Star: Supernova, recently broke the news that she is pregnant. Former Baywatch star, David Charvet, is the daddy. Oh my, what a gorgeous child they will produce! News to me, but Burke already has two children from a previous marriage. Women everywhere with children are now weeping, since Brooke has the perfect body of someone who has never given birth. I guess I should pay closer attention to the fitness product she endorses on an early morning infomercial. I do believe she's part robot anyway—I don't know why, but I find myself laughing every week at her hosting abilities on Rock Star. Does anyone else notice the unenthusiastic delivery and monotone introductions? The words she's speaking seem like they should be a little more convincing. Then again, with a body like hers, I suppose no one is really paying too much attention to what she's saying!
Read More

| Entertainment Tonight

Posted by Wendy Michaels Categories: Music, Reality, America's Next Top Model, Rock Star, Talent, The CW,
I couldn't stand that Pussycat Dolls song—"Don't Cha" (...wish your girlfriend was hot like me)—then it showed up on a beer commercial. And now, with the upcoming talent show that's looking to recruit a new "Doll," I can only imagine the promos for the show will have me humming the tune again.
The CW network ordered eight episodes of the talent competition The Search for the Next Pussycat Doll. The winner will get to be part of the girl group. Think Rock Star, only sexier. Dawn Ostroff, CW's president of entertainment says, "At its core, this show goes beyond just finding a new Pussycat Doll; it's about female empowerment, self-discovery and personal transformation." Um, right. I'm sure that's what all of the guys tuning in to watch are thinking about—empowerment and self-discovery. The show comes to you by Charlie's Angels director McG and America's Next Top Model producer Ken Mok, as well as Interscope's Jimmy Iovine. Says McG, "I'm most interested in the personal drama, about the [candidates] leaving their relationships or trust issues with their parents. It's all about the real-life stuff that lies within." Am I the only one who finds that laughable?
The girls will live together (naturally, for the personal drama) and perform weekly challenges—whittling down the talent until one kitty cat remains.
Read More

| E! Online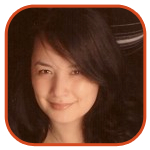 Posted by Veronica Santiago Categories: Prime Time, Reality, CBS, Rock Star, Gossip,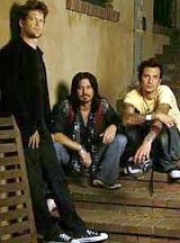 While watching this week's elimination round on Rock Star: Supernova— I found my attention drifting from the supposed drama on-stage. Yes, I was curious to see which singer would receive the axe. (Though, at this point….there is still a lot of dead-weight on that show). But for me, the real nail-biter was up in those judge's chairs. Who cares which singer is the best person to front that soon-to-be-short-lived-band? The most important question was: Which judge was hating life more? Was Dave Navarro secretly wringing his boa because of his breakup with Carmen Electra? Or was Tommy Lee sinking lower in his seat because his ex (Pamela Anderson) is once again engaged to Kid Rock? Some may say that Lee's history with Pam is so 10 minutes ago while others have already linked Navarro to a new woman. I admit, it's a close judgment call….but I'm voting for 1-866-TOMMY-LEE. You can't just marry a woman twice and not want her back a third time.
Posted by Abby Rose Dalto Categories: Music, Reality, Cable, Rock Star, Rumors,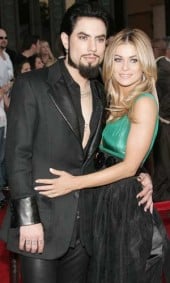 Apparently being on a reality show with your spouse is bad for the relationship. Dave Navarro and Carmen Electra are following in the footsteps of Kathy Griffin, Nick Lachey & Jessica Simpson, and - most likely - Britney Spears and Kevin Federline.
The couple, who starred in MTV's reality series Till Death Do Us Part: Carmen + Dave, have announced that they are "amicably separating". Their publicists would not give any more specific information, but Navarro revealed earlier this year that the marriage was suffering due to their busy work schedules.
Electra is most famous for her role on the hit show Baywatch and has recently appeared in films Date Movie and Scary Movie 4. Navarro, former member of Janes Addiction and Red Hot Chili Peppers, currently stars on the reality show Rockstar: Supernova.
Both have been married before although Electra's first wedding is undoubtedly more famous. She wed Dennis Rodman in 1998, only to have the marriage annulled after nine days.
Read More

| MTV
Posted by Christina Furtado Categories: Reality, Rock Star, Announcements, Internet,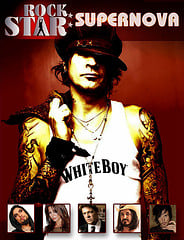 Just in case you can't wait for Wednesday's premiere of Rock Star: Supernova, you can catch

Tommy Lee Goes to College

can tell you.
Read More

| Rock Star: Supernova

Posted by Wendy Michaels Categories: Prime Time, Reality, CBS, Rock Star, Talent,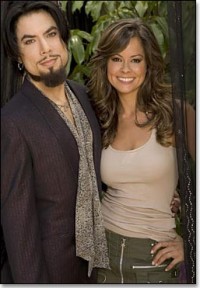 Rock Star: Supernova starts next week, Wednesday, July 5th at 8PM ET/PT. The 90-minute premiere will introduce viewers to the new band called Supernova, featuring Tommy Lee from Motley Crue, a former Metallica guitarist and former Guns N'Roses guitarist. Dave Navarro and Brooke Burke return for a second go-around of the reality talent show that pits fifteen singers against each other for the coveted lead singer slot. If this is as good as last year's season, it's sure to be much cooler than America's Got Talent. I jumped on the bandwagon a bit late for the INXS run, but it was refreshing to see talented people that weren't trying to fit the pop mold of American Idol.
The second episode will air on Thursday, July 6th, following the Big Brother 7: All-Stars premiere, so get comfy on that couch – it's a big night o' reality TV! (To further complicate things, Rock Star will then air Tuesdays at 9PM and Wednesdays at 8PM.)
Read More

| Reality TV World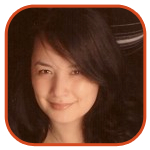 Posted by Veronica Santiago Categories: Prime Time, Reality, CBS, Rock Star,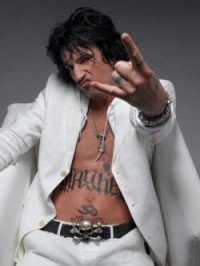 A new twist this year for CBS' Rock Star. Instead of leading for an already existing band, the winning vocalist will now front a combined group of rock all-stars. This new band, named Supernova, will consist of Tommy Lee (Motley Crue), Jason Newsted (Metallica) and Gilby Clarke (Guns N' Roses). Last year's edition of Rock Star helped find a replacement for INXS's former lead, Michael Hutchence.
Auditions are currently underway but no date has yet been set for the series premiere. Dave Navarro and Brooke Burke will return as co-hosts.
© Gear Live Media, LLC. 2007 – User-posted content, unless source is quoted, is licensed under a Creative Commons Public Domain License. Gear Live graphics, logos, designs, page headers, button icons, videos, articles, blogs, forums, scripts and other service names are the trademarks of Gear Live Inc.