Posted by Wendy Michaels Categories: Drama, Prime Time, ABC, Ratings, Renewals,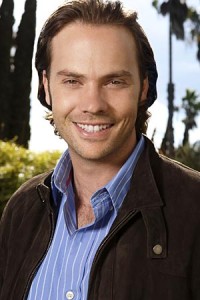 We already reported not even two weeks ago that ABC was ordering four additional scripts of the sophomore drama, What About Brian—and now, the series has been picked up for the full season! Wow, that was fast. Must have been some quality scripts, huh? With Barry Watson (as Brian) leading a cast of interesting characters and storylines, it seemed a safe bet that this show would stick around for the rest of the season. While ratings are not stellar, they did get a bump from 6.3 million last season to 6.7 million this fall. With The Bachelor in the timeslot before it, What About Brian is able to hold on to 85 percent of the lead-in show's audience. Adults 18-49, and in particular, women 18-34, are a strong part of the viewing audience.
Read More

| Zap2it

Posted by Wendy Michaels Categories: Drama, Prime Time, NBC, Cancellations, Ratings, Renewals,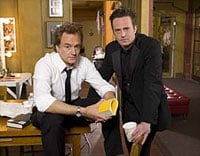 Seems NBC is taking pity on the ratings-impaired series Studio 60 on the Sunset Strip. While the show hasn't been living up to expectations in terms of viewership, the network has extended the show for the full season. Time will tell if the show gains momentum—and numbers. It's hard to believe that it could see an increase in ratings, since most people who jumped ship on the series are unlikely to dive back in if they've missed a number of episodes. NBC Entertainment chief Kevin Reilly said of the full season order, "I am pleased to show our support for this outstanding and ambitious effort from executive producers Aaron Sorkin and Thomas Schlamme. From the start, they have delivered the superb show that we wanted. The critical support has been rock-solid and there is a passionate core audience. We can't wait for what's going to come in the remainder of the season." The show had seemed to be in jeopardy of cancellation, but somehow dodged the bullet. While the show started strong with 13 million viewers, it has dropped to about 8 million per episode. The show does, however, draw the highest concentration of folks with incomes of $75,000 or more.
Read More

| Zap2it

Posted by Wendy Michaels Categories: Comedy, Prime Time, Cable, Cable/Satellite, Ratings, Renewals,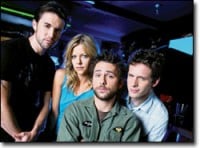 This is the little sitcom that could… FX's It's Always Sunny in Philadelphia has been renewed for a third season. Expect 15 new episodes for season three, an increase over the 10 from last year. Danny DeVito, who made a great addition to the second season, is expected to return for all of the episodes. Nick Grad, head of original programming at FX, said of the renewal, "We're encouraged with the ratings growth, we love the show and think that creatively, it's just hitting its stride. The fact that Danny DeVito is returning speaks highly about the quality of the writing."
The second season saw an increase in viewers—drawing 1.3 million each week (compared to the first season, which only brought in a little over a million weekly). The majority of viewers are in the adults 18-49 target. Look for season three to premiere next summer.
Read More

| Zap2it

Posted by Wendy Michaels Categories: Daytime, Talk Shows, Syndication, Ratings, Renewals,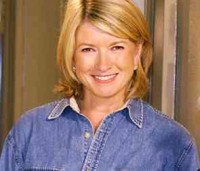 Yesterday, reports said that Martha Stewart had fired a co-executive producer—but that didn't stop the news that her syndicated show has been picked up for a third season. Mark Burnett, executive producer for The Martha Stewart Show, said of the news, "Thanks to NBC Universal and our station partners for showing such incredible support so early in this, our second season. We look forward to a third year of entertaining content, filled with great storytelling and how-to information that will make a difference in the daily lives of our viewers."
Is there nothing this woman can't do? I'm glad to hear she's getting another season—while I'm not a regular watcher, I do enjoy catching her shows from time to time. It's always interesting to see her guests try to crack through her icy exterior. She is a domestic robot!
Read More

| Zap2it

Posted by Wendy Michaels Categories: Comedy, Drama, Prime Time, ABC, NBC, Ratings, Renewals,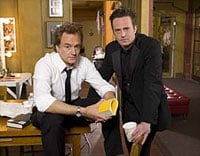 Four new series on ABC and NBC have gotten the go-ahead for additional scripts. Help Me Help You, The Nine, Men in Trees and Studio 60 on the Sunset Strip are all big winners—ABC's shows have gotten the order for four more scripts and Studio 60 is picked up for three more scripts. Studio 60's announcement was a surprise to many, as the show has not been a ratings winner. It does, however, rank among the top shows for upscale viewers (incomes greater than $75,000).
This marks a trend of networks to favor ordering more scripts rather than giving full season pickups. In fact, only six new shows have been given the full ride so far—Brothers & Sisters, Ugly Betty, Heroes, Shark, Jericho, and The Game.
Read More

| Zap2it

Posted by Wendy Michaels Categories: Reality, Cable, Cable/Satellite, Ratings, Renewals,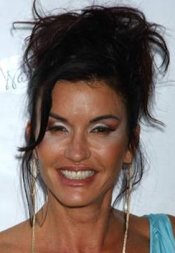 Wow, that headline sounds funny, doesn't it? What I'm getting at is that the Oxygen Network is giving Janice Dickinson's show, The Janice Dickinson Modeling Agency, a second season. Dickinson, the self-proclaimed "world's first supermodel" made her mark on Oxygen over the summer with the most successful original series in the network's history. Season one included 10 episodes, but the second season will only be eight episodes, plus a holiday special. Never fear though—there may be fewer episodes, but each will be one hour long, versus 30 minutes last season. Debby Beece, head of programming and marketing at Oxygen said of Dickinson, "Janice's first season was a big hit. She is a one-of-a-kind personality and our audience couldn't get enough of her. Expanding the second season's format will give viewers the chance to get to know Janice even better." Dickinson's say-what-you-think, no-holds barred disposition certainly made for entertaining television, so it'll be interesting to see what Janice has in store for the agency and models this go-around. The new season will debut in January.
Read More

| Zap2it

Posted by Wendy Michaels Categories: Comedy, Prime Time, CBS, Saturday Night Live, Ratings, Renewals,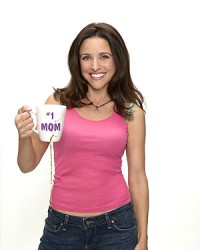 Julia Louis-Dreyfus is sittin' pretty now that her Emmy-winning show The New Adventures of Old Christine has been ordered for a full season. Originally, CBS ordered 13 episodes for the second season, but with ratings on the upswing, the order was increased to 22 episodes. Christine was a mid-season sitcom last year—and many wondered if Louis-Dreyfus could shake the "Seinfeld Curse." The last episode averaged 13.6 million viewers, which was an increase from the average of the first season, at 12.5 million. While I'm not a regular watcher, I do stumble across it from time to time—Louis-Dreyfus does a great job; I've been a fan of hers since her Saturday Night Live days.
In other CBS news, The Class and How I Met Your Mother will swap time slots, with How I Met Your Mother now taking on the 8:00 slot and The Class moving to 8:30. The Class could apparently use the bump from the popular How I Met Your Mother as a lead-in.
Read More

| Reuters

Posted by Wendy Michaels Categories: Prime Time, Reality, CBS, Amazing Race, The, Renewals,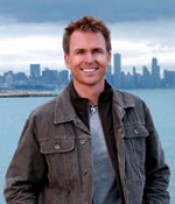 CBS has renewed The Amazing Race for an 11th go-around. And why not? The show has won four Best Reality Competition Emmy awards and deserves even more awards (with the exception of that crummy family edition). The show is produced by Jerry Bruckheimer, with the amazingly fun Phil Keoghan serving as host. The show has hit some amazing locales and featured a lot of memorable team members since it all began in 2001. The ratings continue to be good for this reality show too—the premiere on September 17th drew more than 10.1 million people. The premise never gets stale, sending contestants around the world in search of clues as they compete in a variety of strength, endurance, intellectual and gross-out challenges. The option of two choices per road block and the ability to yield other teams or fast forward are all exciting elements of the game. Contestants keep their eyes on the $1 million grand prize—testing their teamwork along the way.
Read More

| E! Online

Posted by Wendy Michaels Categories: Comedy, Talk Shows, Cable, Cable/Satellite, Renewals,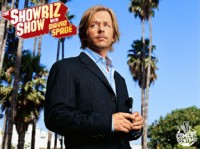 The Showbiz Show With David Spade has been given the go-ahead by Comedy Central for a third season. Spade's look at entertainment news is always a good bet for a few laughs. There are always some duds, but overall Spade pulls out some good snarky stuff. Comedy Central will air 13 new episodes of the half-hour show, beginning in February. Given the entertainment news format, you would think this type of show would not so much have "13 episode seasons," but continue to be an on-going show. I mean, entertainment news is happening every day, why limit this type of show to just 13 episodes? Spade commented, saying "I want to get back on the air as quickly as possible so that we don't miss out. There is too much good stuff going on right now in Hollywood. We have to catch up."
In other Spade news, he will be appearing in the mid-season replacement comedy Rules of Engagement. The comedy will look at an engaged couple, a married couple, and a single guy, with Spade playing the engaged man's best friend.
Read More

| Reuters

Posted by Wendy Michaels Categories: Animation, Prime Time, FOX, Renewals,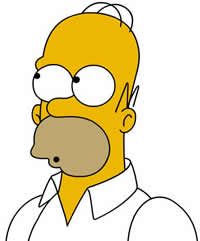 Would you believe that The Simpsons is entering its 18th season? Would you also believe that series' creator Matt Groening expects it to continue even longer? With no shortage of funny stories for this animated family, the series continues to be a ratings and award winner (it recently earned its 23rd Emmy). What's more, a film version of everyone's favorite family is expected to hit the big screen next summer. This is one show that keeps chugging.
Said Groening, "My attitude at this point is, as long as the people who work on the show are having a good time, let's keep doing it. We've always tried to entertain ourselves and figured that the outside world would be entertained if we were making ourselves laugh." Working on The Simpsons sounds like a dream job. Groening also noted that the fresh stories continue because "there's a really good-natured spirit of competitiveness among the youngest writers on the staff who basically grew up watching the show and have a great memory for everything that's gone before."
Fox has renewed the series through its 19th year, so the legendary cartoon will keep going yet another year. The Simpsons season premiere will air Sunday, with Homer having a "brush with mob life." The 400th episode of the show will air in May, spoofing Fox's 24 and featuring vocal contributions from Kiefer Sutherland and Mary Lynn Rajskub.
Read More

| CNN
© Gear Live Media, LLC. 2007 – User-posted content, unless source is quoted, is licensed under a Creative Commons Public Domain License. Gear Live graphics, logos, designs, page headers, button icons, videos, articles, blogs, forums, scripts and other service names are the trademarks of Gear Live Inc.