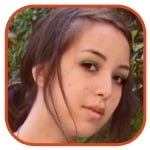 Posted by Robin Paulson Categories: Drama, Prime Time, Reality, MTV, The Hills, Gossip, News,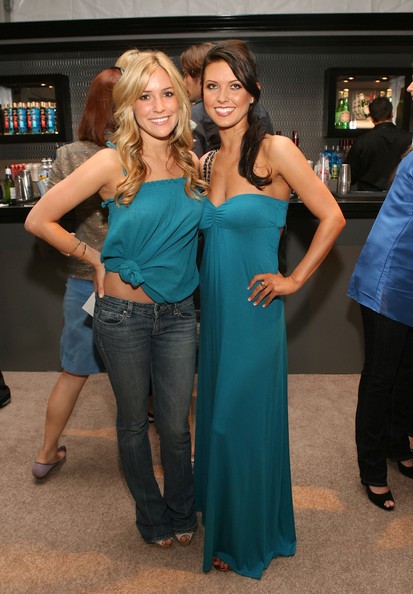 In a shocker to us all, Audrina Patridge has come out to say that her reality show The Hills was not always real.
"In the beginning, a lot of it was real. As it went on, it was very manipulated and guided and you're kinda put in these scenarios where you would show up and you didn't know what you were in for until you were there, and you wanted to run out but they lock the door on you," Patridge said. She went on to cite a specific example with her small sreen "nemesis" Kristin Cavallari:
"I actually had to leave early for another event, we were there for about three hours and they were like, 'You can't leave until you and Kristin get into a fight.' So I'm like, 'Oh my God, Kristin!' Kristin's like, 'Let's do it.' I'm like, 'OK, c'mon.' It was about Justin [Bobby] and we did it and we got to leave."
Click to continue reading Audrina Patridge: 'The Hills' Producers Made Me Fight Kristin
Read More

| E! News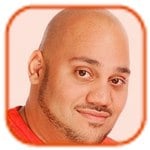 Posted by Andru Edwards Categories: Drama, Prime Time, Reality, Cable, Gossip, Rumors,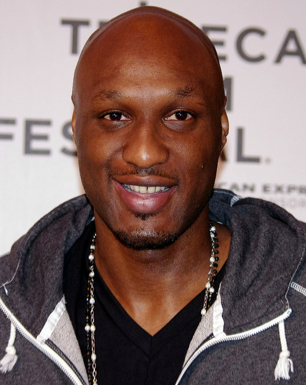 Lamar Odom is worried his alleged drug use and infidelities will be addressed on the new series of Keeping Up with the Kardashians.
The basketball player was left heartbroken after his wife Khloe Kardashian filed for divorce last month, and he's now concerned he will be portrayed in a negative light on her reality TV show as the break-down of their marriage will feature heavily on the program.
"The last thing Lamar needs in his life is to be portrayed as a schmuck. Khloe has assured him that it won't be bad, but how can it not be? The end of the marriage is going to be Khloe's main storyline next season and Lamar is afraid that his drug use and cheating will be addressed on the show. At the same time, he is trying to make a career comeback and he thinks this is going to hinder and hurt those efforts. He feels he's going to be used to get ratings for the Kardashians," a source said.
Click to continue reading Lamar Odom Worried about Kardashians Reality Show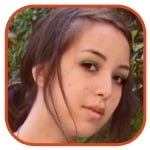 Posted by Robin Paulson Categories: Drama, Prime Time, Reality, Cable, Internet, News,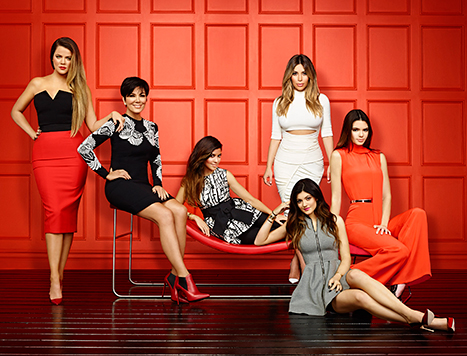 With a new year comes many things, but the Kardashian clan want to remind you that the newest season of their reality show will be airing soon, as they offer up fans a promo photo to ring in 2014.
Keeping Up with the Kardashians continues its drama with season nine (yes, nine) later this month, and all eyes are on the Kardashian women in the above advert. Although both Khloe and Kim shed a lot of weight in 2013, Kim shines the most in the photo in a white cut-out dress near-center of the ad while Khloe towers - but furthest to the left next to Kardashian matriarch Kris Jenner.
Click to continue reading PHOTO: 'Keeping Up with the Kardashians' Season 9 Promo
Read More

| Us Weekly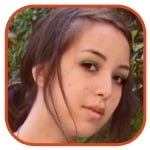 Posted by Robin Paulson Categories: Reality, Gossip, News,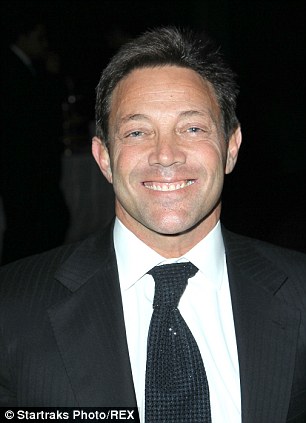 Although Martin Scorsese already jumped on the opportunity to cash in on Jordan Belfort's life story in this year's The Wolf of Wall Street film (which sees Leonardo DiCaprio portray Belfort), Electus
 CEO Chris Grant wants to develop a reality show that will star Belfort himself.
Grant was impressed by Belfort's memoirs - in which he details how he stole $110 million from investors throughout the 90's - and saw potential in him as a TV star: "I knew without even seeing a picture of him that he could be a talent
 both behind and in front of the camera."
The Electus CEO found Belfort in Manhattan Beach, California working as a motivational speaker and proposed that he participate in a series where he helps those who have "hit rock bottom" and seek redemption. Grant has said that others on the production team who have met Belfort described him as "TV gold," although a network has yet to pick it up.
Electus is the same studio which produces shows such as Fashion Star and Mob Wives.
Read More

| The Hollywood Reporter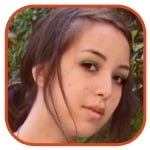 Posted by Robin Paulson Categories: Music, Prime Time, Reality, FOX, Gossip, Rumors,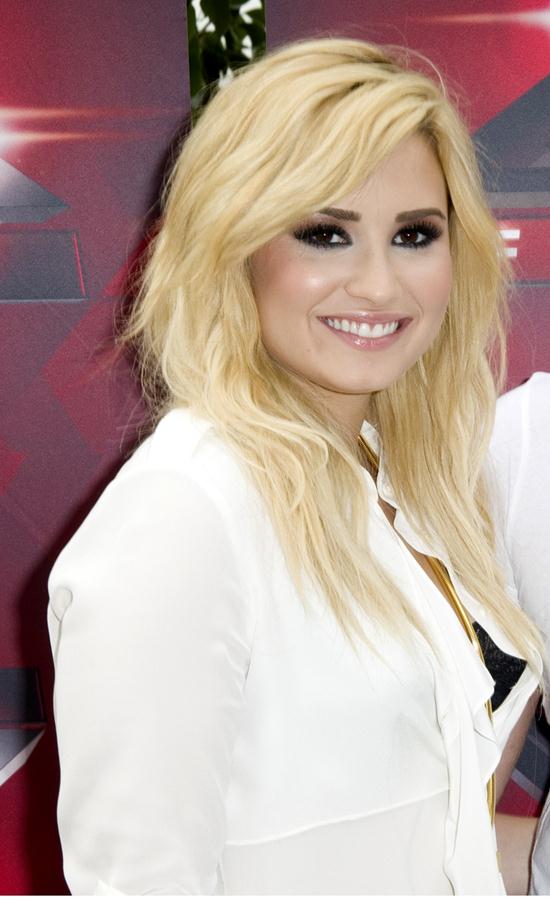 Demi Lovato is pulling a J.Lo.
The singer-actress is rumored to be leaving her judging stint at The X Factor after having served on the panel for two seasons alongside the likes of Britney Spears, Kelly Rowland, and Paulina Rubio. A source close to the former Disney star claims that she wants to focus on her music career (sound familiar?), adding, "She had a great run and a good time."
The move to quit the reality show may be wise considering her upcoming tour schedule, which runs from February to March 2014.
When asked last year why she remained on the judging panel for another season (as fellow panelists Britney Spears and L.A. Reid exited), Demi stated that she wanted to expand her fan base: "When you have the opportunity to be in front of America every single week several times a week, that's a very incredible opportunity, not only because your fans get to know you better, but… I was on the Disney Channel forever, and was waiting for that right job that would help me cross over to the mainstream world... I was not only in front of my fans every week, but I was also in front of adults. I never used to get recognized by adults, and now when I'm at the airport or the grocery store, the guy behind the register will be like, 'I love you on X Factor!'"
Click to continue reading Demi Lovato Exiting 'X Factor'
Read More

| People via Daily Mail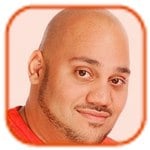 Posted by Andru Edwards Categories: Music, Reality, Specials, Cable, Internet, News, Video,
Britney Spears has unveiled a sneak preview of I Am Britney Jean.
The "Work B***h" singer teased fans on Twitter before posting a link to a short 30 second clip today, in which her crew members reveal she has been under "pressure" in the lead up to her residency in Las Vegas which launches later this month. The 32-year-old singer is seen performing a series of complicated dance routines before a crew member explains, "There is a lot more people watching which creates a lot more pressure for her. I'm actually worried about whether the show is going to be ready."
Click to continue reading Britney Spears Teases 'I Am Britney Jean' Documentary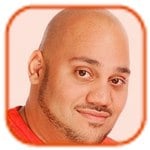 Posted by Andru Edwards Categories: Music, Prime Time, Reality, FOX, Features,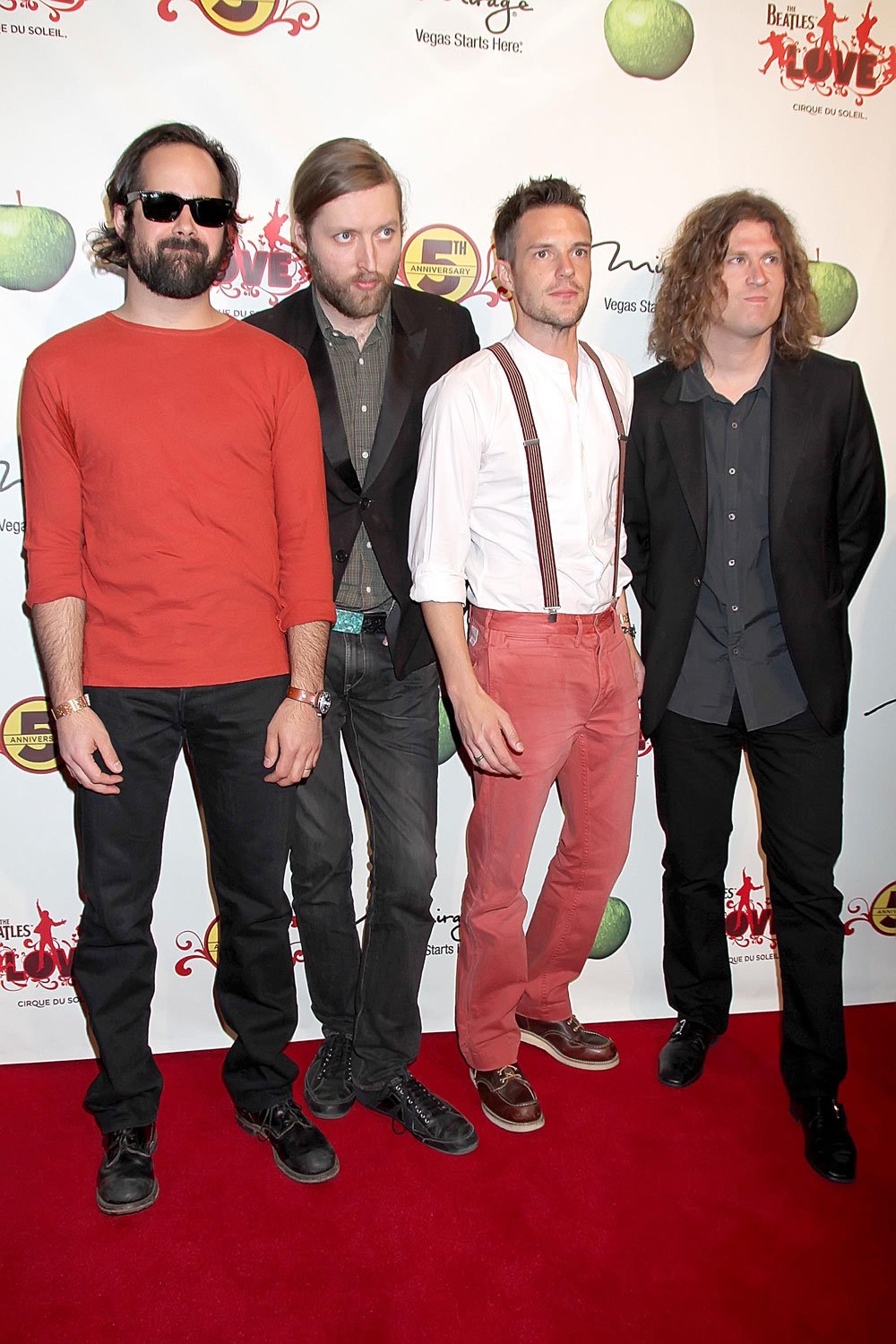 The Killers think it will be a breeze playing The X Factor final at London's Wembley Arena.
The "Runaways" hitmakers say their scariest moment of 2013 was headlining Wembley Stadium - so they're not panicking about playing next week's show. "That was the most nerve-wracking gig we've ever done. You've always got to make sure everyone is having a good time, so for me it's like flying a 747 up in the air and you've got to keep it there," Drummer Ronnie Vannucci told the Daily Star newspaper.
The band, who will join One Direction, Katy Perry, Elton John and Tom Odell at The X Factor next weekend, have been promoting their best of collection Direct Hits - despite saying they would have liked to wait longer before releasing the record.
"I don't want to see a perfect band when I go to a show, with dots of sweat on their shirt. I want to see them looking like they've been shaken by a silver-back gorilla," Ronnie, 37, said of performing.
Click to continue reading The Killers Think 'The X Factor' Will Be a Breeze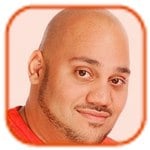 Posted by Andru Edwards Categories: Music, Prime Time, Reality, ABC, Dancing With The Stars, Gossip, Rumors,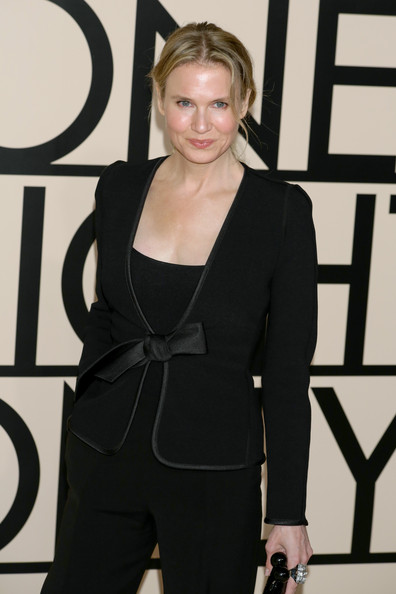 Renee Zellweger is being lined-up to appear on Dancing with the Stars.
Bosses for the reality show are keen to pull out all of the stops for the next season by choosing celebrity contestants who have all won Oscars, and they believe securing Renee - who took home the Best Supporting Actress Academy Award for her role in Cold Mountain in 2003 - will encourage other stars to sign up.
"Renee is being seen as the lynchpin contestant that would seal the deal for the theme season. The producers are fixated on Renee, in part because she hasn't done much dancing at all since Chicago more than 10 years ago and there's this real mystery about her and what she's up to. They keep raising the amount of money they are willing to give her in the hope that she'll say yes, and the theory is that if they can get her to sign on, then it would attract some other really prominent Oscar winning stars - who wouldn't normally do reality TV - to fall in step," a source said.
Ratings for the ABC program have decreased in recent seasons after producers only wanted celebrities with little dancing experience to take part, but they believe a talent like Renee's could boost viewings. "Now that the rule that stars had to be total dance novices has been broken, it opens the door wide for someone like Renee, who hoofed it in Chicago, to strut her stuff. The DWTS masterminds think the idea of having a theme of Oscar winners would be a sure ratings-grabber," the source explained.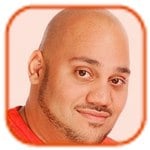 Posted by Andru Edwards Categories: Drama, Prime Time, Reality, Cable, Features, Gossip,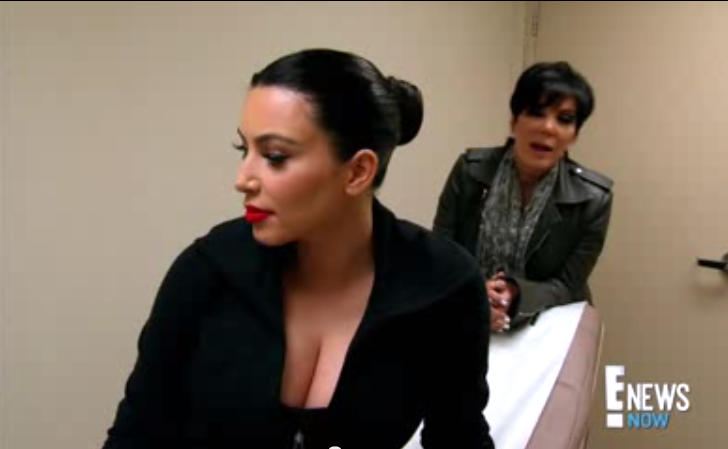 Kanye West doesn't like how Keeping Up With the Kardashians is filmed.
The 36-year-old rapper, who is engaged to the reality show's star, Kim Kardashian, admits he refuses to appear on the E! series because he doesn't think the production is up to his "meticulous" standards. "I don't do her show just because I don't like the way the producer shoots some of the shots. I'm very particular to that. I'm meticulous right. And I like to get a different DP [Director of Photography] or whatever," The "Bound 2" hitmaker told New York's 92.3 NOW radio station.
Click to continue reading Kanye West Doesn't Like How 'KUWTK' Is Shot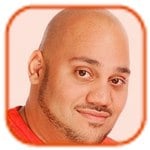 Posted by Andru Edwards Categories: Reality, Gossip,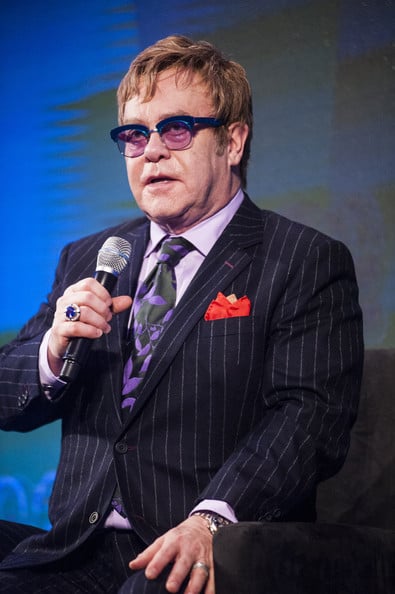 Elton John says that reality TV stars should be assassinated.
The 66-year-old singer thinks these kinds of shows - which he has been a vocal critic of - attract "nightmare people" who are just hungry for fame. "With reality television, you get all these nightmare people who want to be successful, when you really want them to be assassinated," Elton said, speaking on BBC World satellite radio.
The "Home Again" hitmaker - whose 31st studio album The Diving Board deals with issues surrounding entertainers finding fame young - thinks there are many talented individuals who end up spiralling out of control because they would "do anything" for fame. "It's about someone who's attracted to fame no matter what. They want fame whatever the consequences, and they'll do anything to get there," he said when quizzed about his album.
He thinks Mean Girls star Lindsay Lohan - who has been to rehab on a number of occasions to combat substance abuse problems, most recently she underwent 90-days of court ordered treatment at the Betty Ford Clinic and then the Cliffside Malibu center - was a "victim of success." He added, "Lindsay Lohan, unfortunately, who had a great career as an actress and as a recording artist, she had a hit album... Suddenly, everything has fallen to bits because of the drugs. Her parents were a nightmare. She has become a victim of success and she wants success, no matter how much [it costs].''
© Gear Live Media, LLC. 2007 – User-posted content, unless source is quoted, is licensed under a Creative Commons Public Domain License. Gear Live graphics, logos, designs, page headers, button icons, videos, articles, blogs, forums, scripts and other service names are the trademarks of Gear Live Inc.