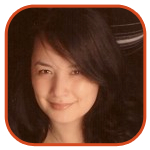 Posted by Veronica Santiago Categories: Animation, Comedy, Drama, Kids, Reality, Sci-Fi/Horror, ABC, BBC, Cable, CBS, HBO, NBC, PBS, DVD,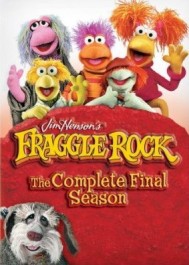 Here are some of the TV on DVD options available today.
Art:21 (Season 5)
The Botany of Desire
Craft in America (Season 2)
Doctor Who: The Black Guardian Trilogy
Doctor Who: The War Games
Edge of Darkness (Complete Series)
Fraggle Rock (Final Season)
Here's Lucy (Season 2)
Mission Impossible (Final Season)
The Rockford Files: Movie Collection
The Shield (Complete Series)
Spin City (Season 3)
Star Wars; The Clone Wars (Season 1)
Walt Disney Treasures: Zorro (Seasons 1&2)
Make sure to also check out the DVD and Blu-ray film options for this week.
Read More

| Amazon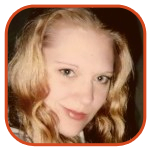 Posted by K.C. Morgan Categories: Daytime, Kids, PBS,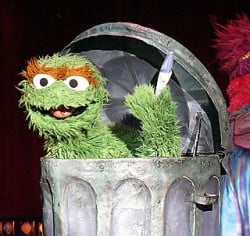 Celebrities are lining up to appear on the PBS children's series Sesame Street. Though the viewers probably aren't in the target audience for many of these A-list stars, Sesame Street holds a special place in many of our hearts. The series is celebrating its 40th season on TV, and it's going to get a year to remember.
So far, the guest list for the season includes huge names like Jake Gyllenhaal, Adam Sandler, Cameron Diaz, Eva Longoria-Parker, Ricky Gervais, Christina Applegate, Paul Rudd, Hugh Jackman, Maggie Gyllenhaal and Matthew Fox. First Lady Michelle Obama will also be putting in an appearance.
Read More

| Perez Hilton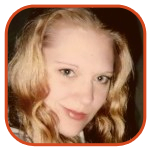 Posted by K.C. Morgan Categories: Prime Time, Reality, PBS, Video,
On Monday night, PBS will be digging into Georgia's old case files to present The People v. Leo Frank, the story of a factory supervisor who was tried for the murder of a young girl who worked at the plant.
The case sparked national media attention, the trial carrying on for days and days until eventually Frank was convicted of the crime. A Yankee, a Jew, an outsider and a convenient target, Frank was charged with the terribly brutal murder of Mary Phagan, 13. After he was interred in jail, local citizens formed a vigilante squad to forcibly remove Frank from captivity. They took him to the outskirts of town, where a lynch mob waited. An unknown man later gave Frank's wedding ring to his wife, ostensibly Leo's last request.
Click to continue reading PBS Reopens Century-Old Crime
Read More

| Yahoo! News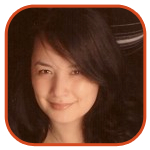 Posted by Veronica Santiago Categories: Comedy, Drama, Food & Home, Prime Time, Reality, Sci-Fi/Horror, BBC, CBS, FX, FOX, MTV, NBC, PBS, Medium, Nip/Tuck, DVD,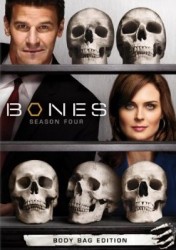 Here are some of the TV on DVD options available this Tuesday.
Ally McBeal (Season 1, Complete Series)
Blood Ties (Season 2)
Bones (Season 4)
A Charlie Brown Christmas **Blu-ray**
The F Word (Series 3)
Get Smart (Season 4)
The Hills (Season 5, Part 1)
How the Grinch Stole Christmas **Blu-ray**
Ken Burns: The National Parks - America's Best Idea
Lark Rise to Candleford (Season 1)
Man v. Food (Season 1)
The Mary Tyler Moore Show (Season 5)
Click to continue reading TV on DVD: October 6, 2009
Read More

| Amazon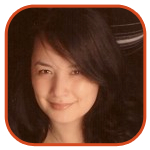 Posted by Veronica Santiago Categories: Daytime, Kids, PBS, Video,
This may be the widest range of emotions I've ever seen "Don Draper" display.
For their show's 40th season, the characters of Sesame Street parody the execs of Madison Avenue.
What would it look like if the advertising sycophants tackled a honey account? Watch EMC's version of Mad Man and find out!
Read More

| Entertainment Weekly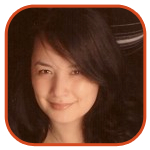 Posted by Veronica Santiago Categories: Drama, Games, Kids, Music, Prime Time, Reality, Cable, FX, PBS, TNT-HD, Cancellations, Renewals,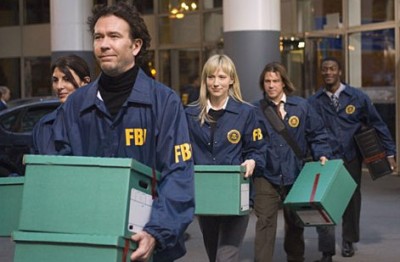 Here's an update on the shows you will and won't be seeing in the months to come:
RENEWALS
Giuliana & Bill (Style) - Season 2
Leverage (TNT) - Season 3
Mad Men (AMC) - Season 4
The Singing Bee (CMT) - Season 2
CANCELLATIONS
Reading Rainbow (PBS) - The program aired its last episode on August 28.
Rescue Me (FX) - The seventh and final season will air in 2011.
(To get a look at TV Envy's 2009 Fall Programming Schedule, click here.)
Read More

| Entertainment Weekly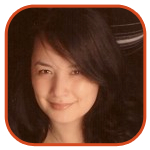 Posted by Veronica Santiago Categories: Daytime, Kids, PBS, Video,
That large white residence at 1600 Pennsylvania Avenue might be impressive, but it's not the most exciting place Michelle Obama's been to this year. Earlier this week, the First Lady reached out to children everywhere with a PSA she recorded on Sesame Street. The clip, which also features that oh-so-cute red guy, stresses the importance of good eating.
An ecstatic Obama shared her joy with diplomats and staff members at the U.S. Mission to the United Nations. "I'm thrilled to be here, but I was just at Sesame Street—I'm sorry. And I never thought I'd be on Sesame Street with Elmo and Big Bird and I was thrilled. I'm still thrilled. I'm on a high," she said. "I think it's probably the best thing I've done so far in the White House. But we were there talking about nutrition and healthy eating, and it's just been a thrill."
Obama is not the first FLOTUS to appear on the classic children's program. Laura Bush and Hillary Clinton have both guested as well.
Read More

| Yahoo! News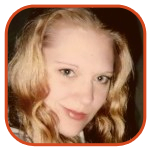 Posted by K.C. Morgan Categories: Prime Time, Reality, Specials, ABC, Cable, CBS, FOX, NBC, PBS, Video,
President Barack Obama addressed the nation last night with proper Congressional ceremony, with just about every major member of government in attendance. The President's cabinet, which was finalized only hours before the big event, trotted in after the Supreme Court Justices to shake hands and show support. Obama was properly introduced by Speaker of the House Nancy Pelosi as Joe Biden looked on from her right. Before them spread both sides of Congress, many of whom rose to their feet in applause during Obama's more rousing points.
It was not unlike so many similar speeches conducted in years past, and yet it was. Obama delivered a mixture of hope and grave words, much as expected. He praised the recently-passed stimulus package and announced the online address which details the spending of the bill (http://www.recovery.gov/). He spoke of future goals - health care, clean energy - and ended on a positive note.
Want to see for yourself? View the President's entire speech after the jump.
Click to continue reading Barack Obama Delivers Hopeful National Address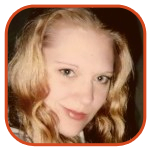 Posted by K.C. Morgan Categories: Specials, ABC, CBS, FOX, NBC, PBS, Video,
Looking and sounding appropriately grave, President George W. Bush delivered his Farewell Address to the nation last evening. He only preempted 15 minutes of programming and talked for about 13…but did it feel to anyone else that his speech utterly dragged on for ever? Once it was all over, I was wondering if Inauguration Day had already come and gone.
But no, not just yet it hasn't. And as of today, President Bush can still make as many speeches as he want and we'll all hum "All Hail the Chief" when he walks into a room. But Barack Obama's day in the Oval Office draws ever nearer - the event which promises to go down in Washington history is less than one week away.
In his speech, Bush pat himself on the back and spoke lengthy words of praise for America as a nation. He related stories of the aftermath from 9/11. He spoke hopefully of how strong the country shall one day be. He even seemed to provide a rare glimpse into his daily life as President, pointing out that life never returned to normal for him after the chilling terrorist attacks on the country.
Click to continue reading Bye, Bye Bush: President Bids the Nation Farewell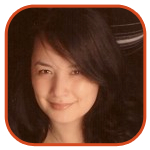 Posted by Veronica Santiago Categories: Award Shows, Comedy, Drama, Prime Time, Sci-Fi/Horror, ABC, Cable, CBS, FOX, HBO, NBC, PBS, Showtime, TNT-HD, 24, Entourage, House, The Office, News,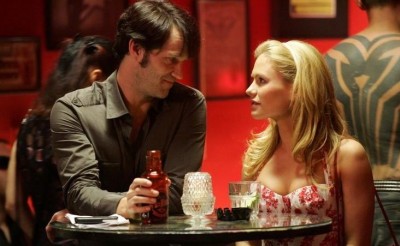 Although the Hollywood Foreign Press Association was forced to cancel last year's party, the Golden Globes will finally make its return next month. The 66th annual event is scheduled to air Sunday, January 11th, just over a week before the Academy Award nominations are announced.
Here are some of the noteworthy mentions from this year's list of TV nominees:
HBO, with its 22 nominations, once again led the pack.
In Treatment and Recount, both from HBO, had five nominations each - the highest number for any program this year.
House is the only non-cable program to be up for Best Drama.
True Blood is the only new series to receive any nods.
Kiefer Sutherland and 24 received nominations for the show's 2-hour special.
(You can find the full list of television nominees after the jump. Click here for the film nominations.)
Click to continue reading 2009 Golden Globe Nominations (TV)
Read More

| Hollywood Foreign Press Association
© Gear Live Media, LLC. 2007 – User-posted content, unless source is quoted, is licensed under a Creative Commons Public Domain License. Gear Live graphics, logos, designs, page headers, button icons, videos, articles, blogs, forums, scripts and other service names are the trademarks of Gear Live Inc.