Helping you get over the hump…
ABC: A new episode of George Lopez at 8:00 and the new show Freddie staring Freddie Prinze Jr. and Brian Austin Green from Beverly Hills: 90210. We all missed B.A.G. Lost (9:00) and Invasion (9:30) are both repeats tonight.
CBS: CBS starts with 2 comedys followed by 2 dramas. Still Standing at 8:00 and Yes, Dear at 8:30. Criminal Minds at 9:00 is yet another CSI-type show. For my money I'll wait for CSI:NY which is on at 10:00. Gary Sinise really makes CSI: NY.
NBC: NBC is on all drama Wednesdays. At 8:00 E-Ring stars Benjamin Bratt as a former Green Beret now working in the Pentagon in this political drama. The Apprentice: Martha Stewart is on at 9:00. This show seemed like a good idea but lacks the punch of the original. NBC finishes the night at 10:00 with the long running crime drama Law & Order.
FOX: FOX starts the night at 8:00 with the season premiere of That '70s Show. This season is the first without the star of the show Eric, played by Topher Grace, and it will be interesting to see how long the show can keep going. The show of the night in my opinion is Trading Spouses: Meet Your New Mommy. From the previews they have been showing on FOX for the last couple weeks it seems like one of the mommys completely loses it. Great TV!
WB: One Tree Hill is new at 8:00 with a repeat of Related at 9:00.
UPN: UPN has a new episode of America's Next Top Model at 8:00 and a repeat of Veronica Mars at 9:00.
No LOST makes Wednesday seem boring but Trading Spouses: Meet Your New Mommy seems like it will make tonight great…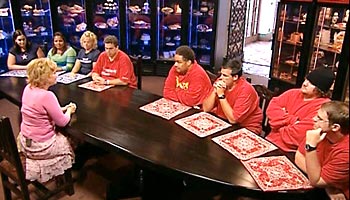 Getting back into the swing of things with baseball over and November sweeps -
ABC: At 8:00 According To Jim and at 8:30 Rodney. The new hit for ABC, Commander In Chief is at 9:00 and Boston Legal starts at 10:01 to screw the TiVo people. Both shows are getting high ratings but, at 9:00 you may be able to find better programming.
CBS: The night starts out with NCIS at 8:00. Then the very disappointing season of Amazing Race: Family Edition at 9:00. Hey at least they left the country last week. Then at 10:00 the new show Close to Home which is another investigation-type show that CBS seems to love putting on television (CSI:, CSI: Miami, Without a Trace, etc.)
NBC: The Biggest Loser starts at 8:00. Then NBC has the best 1-2 comedy punch all week with My Name Is Earl starring Jason Lee at 9:00 and The Office staring Steve Carell at 9:30. Both really great shows. NBC rounds out the night with Law & Order: Special Victims Unit at 10:00.
FOX: For FOX, Tuesday night is all about science and medicine. It starts at 8:00 with a new episode of Bones staring David Boreanaz (of Angel fame) as Special Agent Seeley Booth working with a forensic anthropologist Dr. Temperence Brennan (played by Emily Deschanel). If you like CSI, I'd suggest checking this show out. At 9:00 is a new episode of House with guest star Ron Livingston (Office Space).
WB: WB is on repeats tonight. Gilmore Girls at 8:00 and Supernatural at 9:00.
UPN: Repeats for UPN as well. America's Next Top Model starts at 8:00 and two episodes of Everybody Hates Chris at 9:00 and 9:30. If you have a chance check out Everybody Hates Chris tonight. Its really funny and probably the best show people aren't watching. Good thing UPN isn't quick to cancel like the other big networks.
My choices for tonight are Bones on FOX at 8:00, Amazing Race: Family Edition on CBS at 9:00 (TiVo House), and Law & Order: Special Victims Unit at 10:00 on NBC.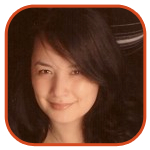 Posted by Veronica Santiago Categories: Reality, NBC, Apprentice, The - Donald, Features,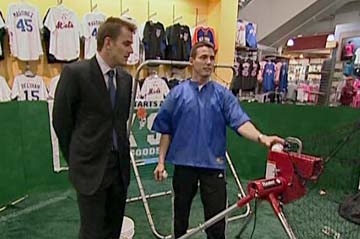 After seeing the end of this week's episode, one has to wonder: did Mark Burnett and Donald Trump consciously make a decision to shake things up a bit? Or were they getting just as tired of this show as many of us are now and wanted it to end quickly? Ironically, if all the episodes were as exciting as this one—more people would probably start watching again.
Disappointed in Capital Edge's continual losses, Trump asks for a reshuffling of the teams. As project leader for the women, Alla gives up Rebecca, Jennifer and Marshawn to the other team. What—Marshawn?? What the heck has she ever done wrong? Did she call you out on something stupid? In exchange, Capital Edge gained Adam, Clay and Markus from the Excel.
The focus of this week's challenge would revolve around sporting goods. The teams are told they would be working with Dick's Sporting Goods to create an interactive event focusing on one particular sport. The goal of the task would be to generate the most revenue. NOTE TO PROJECT MANAGERS: Someone will inevitably forget what the goal of the task is. Repeat after me—sales revenue.
Click to continue reading The Apprentice: Dick's Sporting Goods

Posted by Wolfeman Categories: Sports, ABC, CBS, FOX, NBC, UPN, WB,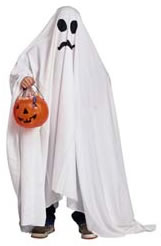 Slow TV night due to Halloween, so expect to see lots of repeats…
ABC: Monday Night Football has the Baltimore Ravens (2-4) at the Pittsburgh Steelers (4-2) in a battle for the AFC North. With a hurt Baltimore team just trying to salvage their season, the Ravens are missing 2 major pieces of their D (Ray Lewis & Ed Reed) so expect the Steelers to serve up a heavy dose of running led by Willie Parker and Jerome "The Bus" Bettis. Our prediction: boring game with Pittsburgh dominating the clock and the game.
CBS: The King of Queens (8:00), How I Met Your Mother (8:30), Two and a Half Men (9:00), Out of Practice (9:30), & CSI: Miami (10:00). Nothing new though - everything on CBS is a repeat tonight.
FOX: 2 episodes of Prison Break on tonight. A rerun of last weeks episode, "The Old Head", at 8:00 and then a new episode, "Tweener", at 9:00. This show is really good, but it can take a while to get on board. Its not too late to start watching, check it out.
NBC: NBC is on an all "Medium" kick this evening for Halloween. They have three episodes starting at 8:00, but again, all reruns.
WB: The WB has got a new episode of 7th Heaven at 8:00, followed by a new episode of Related at 9:00.
UPN:UPN has new shows on too. One on One at 8:00, All of Us at 8:30, Girlfriends at 9:00, and Half & Half at 9:30.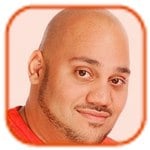 Posted by Andru Edwards Categories: ABC, CBS, FOX, NBC, UPN, WB,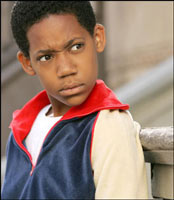 Here is what you can catch on TV tonight:

ABC
Alias
Night Stalker
Primetime
CBS
Survivor: Guatemala
CSI
Without A Trace
FOX
NBC
Joey
Will and Grace
The Apprentice
ER
UPN
Everybody Hates Chris
Love, Inc
Eve
Cuts
WB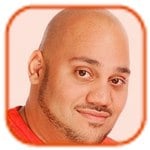 Posted by Andru Edwards Categories: Comedy, NBC, My Name Is Earl, Features,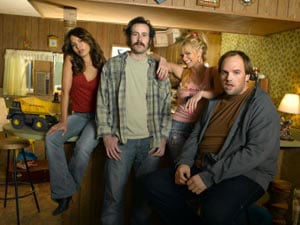 This week Earl's goal was to make up for making fun of people with accents. The way he goes about this is to teach foreigners how to speak English. In the beginning, we see clips of Earl making fun of various foreigners with different accents with his brother laughing right along with him. Catalina tells Earl that he should not only be ashamed of himself, but he needs to teach people the English language. Earl's friend Ralph (Giovanni Rabisi) gets out of jail after 18 months, and Earl makes it known that he wants to keep the whole "list" and "turning my life around" thing secret from him for the time being. Based on that, Earl found himself in some pretty interesting predicaments, as Ralph continued to steal things left and right in Earl's presence. This brought up the whole karma issue, with Earl wondering if karma would hold him responsible for the bad things his friends was doing in his presence. He immediately went and made everything right by returning or paying for everything that Ralph stole.
Click to continue reading My Name Is Earl: Teacher Earl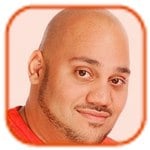 Posted by Andru Edwards Categories: NBC, Oprah Winfrey Show, News,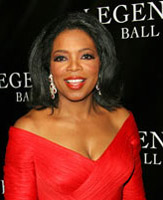 Today is yet another day that we wish we were as cool as Oprah. I mean, we envy her for being able to get excellent ratings in the 4:00 hour by having people watch her get her ears pierced, but now she is helping to clean up the streets of the U.S. Last week Oprah dedicated a full show to explaining the dangers of sex offenders. During the broadcast, Oprah promised $100,000 to anyone who led to the arrest of specific sex offenders featured on the program. Two days later, William C. Davis of Wadesville, Indiana was arrested in Fargo. After that, Niles Scott was apprehended as well. Two down, and and a couple of people are now one-hundred grand richer.

Read More

| Oprah's Fugitive List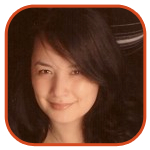 Posted by Veronica Santiago Categories: NBC, News,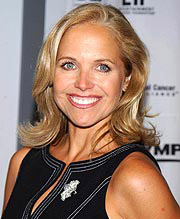 As a follow up to her 2000 television stunt, Katie Couric decided to expose more of herself to her TV viewers this week - by exposing her breasts. No nudity was exactly involved, but she did allow cameras to film her during a mammogram. A worthy stunt? Yes. This is Breast Cancer Awareness Month after all, and Katie's televised colonoscopy in March 2000 - inspired by her husband's death in 1998 to colon cancer - sparked a 20% increase in the rate of colon cancer testing nationwide.
But c'mon, wasn't this really a publicity stunt? Probably. It's no secret that Good Morning America is steadily creeping up in the ratings. You can only imagine the producers behind the scenes trying to convince her that she would in no way be "exploited." Too bad for Katie that Breast Cancer Awareness Month didn't fall in NOVEMBER as opposed to OCTOBER - all that wasted flesh and it wasn't even during sweeps…
© Gear Live Media, LLC. 2007 – User-posted content, unless source is quoted, is licensed under a Creative Commons Public Domain License. Gear Live graphics, logos, designs, page headers, button icons, videos, articles, blogs, forums, scripts and other service names are the trademarks of Gear Live Inc.