Posted by Abby Rose Dalto Categories: Comedy, Kids, Late Night, Cable,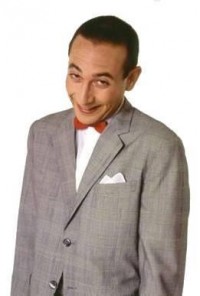 Anyone in their twenties or thirties today likely has fond memories of the show Pee Wee's Playhouse, which aired from 1986 to 1991 on CBS. The wacky, off-the-wall series featured Paul Reubens and an ensemble of characters doing just what you'd expect to do in a playhouse – playing and having a lot of fun.
Fifteen years after the show went off the air, it's back – all 45 episodes! Comedy Central's Adult Swim is adding it to their lineup of crazy cartoons and shows, starting July 10.
Reubens has been busy since the show's cancellation with roles in films such as Blow, Buffy the Vampire Slayer, and Nightmare Before Christmas, but he will always be known as the man-boy "Pee Wee Herman." He is most famous for his work on Playhouse as well as its adult-oriented predecessor The Pee Wee Herman Show and accompanying films Pee Wee's Big Adventure (1985) and Big Top Pee Wee (1988). He will also always be remembered for his arrest and conviction for indecent exposure, for masturbating in an adult film theater.
Pee Wee's Playhouse – which introduced us to many of today's stars such as Laurence Fishburne, Natasha Lyonne, the late Phil Hartman, and the voice of Cyndi Lauper (credited as Ellen Shaw on the theme song) – will forever be a cult hit.
Read More

| TV.com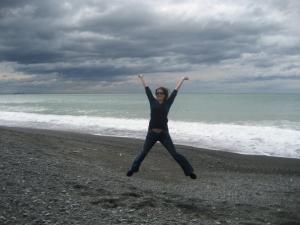 Posted by Auburn Scallon Categories: Comedy, Late Night, Talk Shows, Editorial,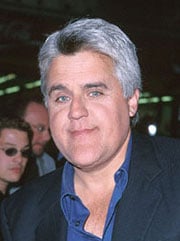 Okay, so we all accept that late night television hosts comment on the days headlines, but Jay Leno and Conan O'Brien's opening monologues last night were so similar, I'm starting to wonder if they share a writing staff. And I'm not just referring to content, but down to wording and structure of the jokes.
Punchlines in common:
Referencing George W. Bush excusing himself from a meeting saying he was going to his room to read. Pause… The FBI decides "we've got to come up with a better excuse next time"
Begin with reports that findings show FEMA reimbursed over a billion dollars spent on drugs, vacations, and pornography…."and the rest of it was wasted!"
Reports from the new Superman movie claim that it was shot to have gay appeal…(Insert joke claiming Ryan Seacrest is the star here)
These jokes were literally almost delivered word for word on back-to-back shows. Isn't the point of comedy the element of surprise?


Posted by Wendy Michaels Categories: Late Night, Talk Shows, NBC, Talent,
In what has been said to be a complete scheduling coincidence, both Ann Coulter and George Carlin will appear on Wednesday night's The Tonight Show. Many believe sparks are sure to fly with this combination of conservative versus anti-establishment. Coulter has gained a lot of attention recently, with the release of her book "Godless: The Church of Liberalism" – where she has made unfavorable comments about widows of the 9/11 terrorist attacks. In her book, she believes that the widows are "reveling in their status as celebrities and stalked by grief-arazzis. I've never seen people enjoying their husbands' deaths so much."
Here's hoping Carlin has some comedic counterpoint to lighten the late-night mood.

Posted by Wendy Michaels Categories: Late Night, Talk Shows, Cable,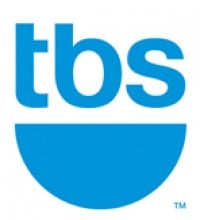 TBS just announced that it will air a half-hour pilot of a talk show called "Late Night Buffet." Here's the twist – it will involve Jim Henson puppets interviewing celebrity guests. No old school Muppets – like Kermit, Gonzo, Miss Piggy, etc. – here though. The show will feature a host named Augustus Pfiffle and his sidekick Delbert Kastle, as well as a late-night band of puppets. TBS plans to mainly target female viewers with this new venture…I know I'll tune in! No word yet on the date of the pilot episode, but it will be taped July 22nd.

Read More

| Backstage
Posted by Rhys Alexander Categories: Animation, Comedy, Late Night, Cable, Syndication,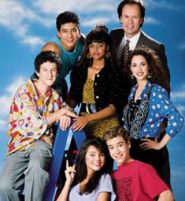 Zap2it has confirmed some shocking news today; the late eighties/early nineties cheesefest Saved By the Bell will join the Adult Swim line-up, known for its wild and eclectic programming. We're all for originality, but…Saved By the Bell?
Seems like the show is being added simply because many Adult Swim staffers carry fond memories of Zack Morris and the gang. In case you were in a coma during the show's heyday, it follows the adventures of a group of very well-scrubbed, over-acting teens trying to get through high school with as much silliness as possible. But it wasn't all bad: it did launch stars Elizabeth Berkly and Mark-Paul Gosselaar into fame with Showgirls and NYPD Blue, respectively.
Even longer-time fans will remember that Saved By the Bell was a spin-off of Good Morning, Miss Bliss, which starred Hayley Mills and followed several of the characters through middle school. How sad is it that I knew that without having to look it up?
Fans of Adult Swim aren't impressed, though, judging by the flaming comments on message boards, so it's in doubt whether Saved By the Bell will survive its two-week trial.
Sure, TV is filled with ghosts and aliens and even scrupulous lawyers, but this has got to be the strangest thing we've heard in a long, long, time.
Posted by Rhys Alexander Categories: Animation, Comedy, Late Night, FOX, Family Guy, Internet,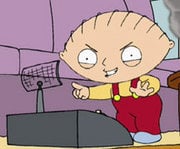 Fox execs are developing an Internet-based late night talk show, hosted by everyone's favorite vindictive, dictator-to-be baby, the animated Stewie of Family Guy. Fans are still anxiously awaiting details, as no firm schedule has been set. The show will air on FOX.com and other FOX-owned websites. This novel idea seems like a probable hit…especially if Stewie has anything to say about it.

Read More

| Reuters
Posted by Rhys Alexander Categories: Late Night, Talent,
After you watch your favorite stars on their respective shows, you can get even more up-close and personal.
With sweeps approaching, more and more TV stars will be showing up on late night talk shows. Don't miss your favorite.
Here's who you can see this week:
Thursday: Will & Grace's Megan Mullally on David Letterman (CBS, 11:35 pm), Desperate Housewives' James Denton on Craig Ferguson (CBS, 12:35 am.)
Friday: Breaking Bonaduce's Danny Bonaduce on Craig Ferguson (CBS, 12:35am), Supernanny's Jo Frost on Jay Leno (NBC, 11:35 pm.) Hmm…I hope Jay hasn't been very naughty.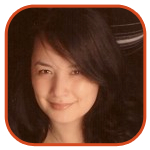 Posted by Veronica Santiago Categories: Late Night, ABC, News,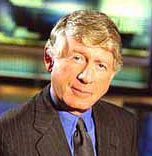 In preparation for Ted Koppel's departure from ABC News on Oct. 22nd, the network has announced the three anchors who will jointly share his coveted position: Martin Bashir, Cynthia McFadden and Terry Moran - apparently it takes three people to fill Ted's shoes. In addition to the beefed-up team, ABC will also expand Nightline's one-topic format and devote that time slot to several issues.
Unfortunately, the one-topic format was something that I truly admired about Nightline because it helped to differentiate itself from other news programs. Where else could I watch a whole half-hour devoted simply to Muslim comedians? I've also never been a huge fan of Cynthia McFadden, though I do like Bashir and Moran, so this late-night experiment could turn into a big snoozer for me. Then again, this whole changeover might not be so bad after all—I'll now be able to start my beauty sleep promptly @ 11:30pm.
Read the following press release from ABC for more details.
Click to continue reading ABC Revamps Nightline
© Gear Live Media, LLC. 2007 – User-posted content, unless source is quoted, is licensed under a Creative Commons Public Domain License. Gear Live graphics, logos, designs, page headers, button icons, videos, articles, blogs, forums, scripts and other service names are the trademarks of Gear Live Inc.