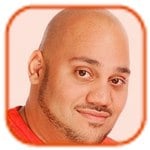 Posted by Andru Edwards Categories: Comedy, Late Night, NBC, Saturday Night Live, Gossip, Rumors,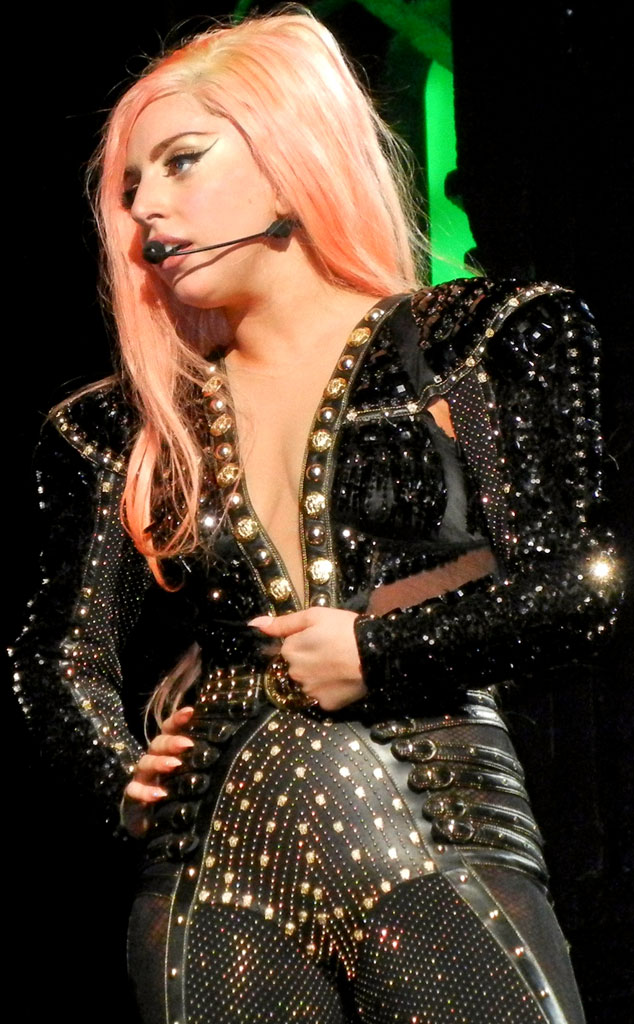 Lady Gaga is in talks to host Saturday Night Live.
The "Applause" hitmaker has reportedly been approached to follow in the footsteps of Justin Timberlake, Bruno Mars and Justin Bieber to host and perform on the show's upcoming season. A source close to the 28-year-old star, who is set to release her new album ARTPOP on November 11, told KIIS-FM that nothing has been finalized yet but she is in serious talks to host the comedy sketch show for the first time.
Lady Gaga previously performed on SNL in 2009 and 2011.
The outspoken singer recently hit back at her critics but insisted that chart success is not important to her anymore because she doesn't need to prove anything: "People focus less on the music and focus more on how the music's doing; how it's faring from a numbers perspective, from a financial perspective. If you think I give a damn about money then you don't know me as an artist at all. I think that once you've had a few Number Ones in your career that you've kind of proven yourself and I don't feel the need to prove anything anymore. [Detractors] have no idea what I put into this, they have no idea the work that I've put behind my performances and what I do. In fact, people have no idea what it really took for me to get here. It doesn't bother me, it's just an interesting observation of where we are as a society."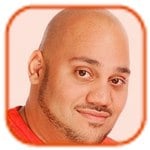 Posted by Andru Edwards Categories: Late Night, Talk Shows, NBC, Announcements, News,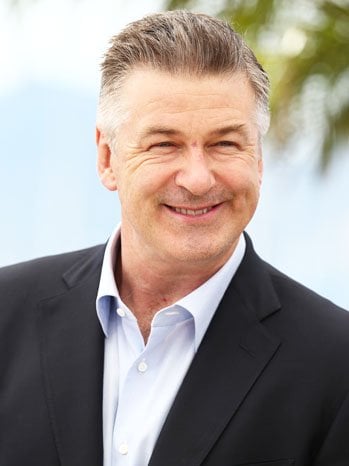 Alec Baldwin is to host a chat show.
The 30 Rock actor has been confirmed to present a prime-time weekly talk show, entitled Up Late With Alec Baldwin, at 10pm on MSNBC in October in which he will give his take on current affairs and culture and interview guests on such subjects.
"I've been talking with Alec for a while and can't wait to bring his personality and eclectic interests to MSNBC. He's got such passion for ideas and what's going on in the world - he's going to be a great addition to our line-up," MSNBC president Phil Griffin said in a statement.
Alec has been getting plenty of interview practice on his podcast Here's the Thing for radio station WNYC, which has seen him put the questions to several stars including Lena Dunham and Chris Rock, and he believes it has been the perfect preparation for his TV show. "After two seasons of my WNYC podcast, I've developed a fondness for hosting a show that involved talking with smart, talented and engaging people in every imaginable field. I'm grateful to MSNBC for helping me bring a similar show to television," he said.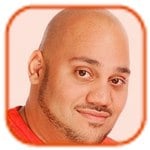 Posted by Andru Edwards Categories: Comedy, Late Night, Talk Shows, FX, Cancellations, News,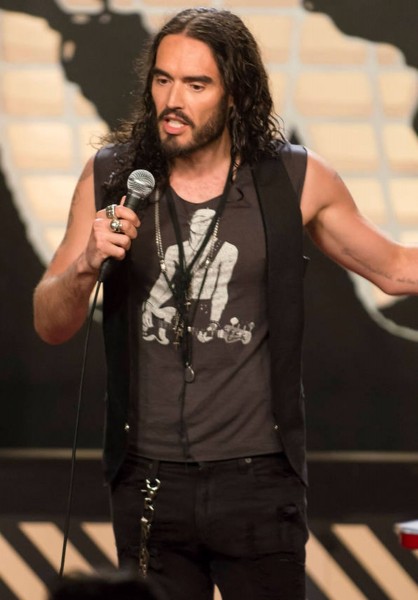 Russell Brand's TV show has been cancelled. Brand X, the comedian's late night talk show on FX, will not be renewed for a third series although the actor will work on other projects for the channel, including a "scripted live-action comedy."
"I don't think we're going to bring Brand X back. I think we're going to do another show with Russell that's going to be a scripted, live-action comedy. So the relationship is going to continue," said Joh Landgraf, who was promoted to CEO of FX Networks and FX Productions this week.
Russell's new show for the channel is expected to be similar to Curb Your Enthusiasm and will be loosely based on his own life.
Totally Biased With W. Kamau Bell is set to fill the gap left by Brand X and according to Mr. Landgraf, host Kamau and executive producer Chris Rock were "ready to convert to a daily show" and "we saw more potential and more upside [in Totally Biased] in the audience reaction."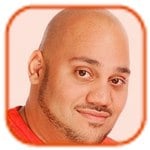 Posted by Andru Edwards Categories: Comedy, Late Night, NBC, Saturday Night Live, Gossip,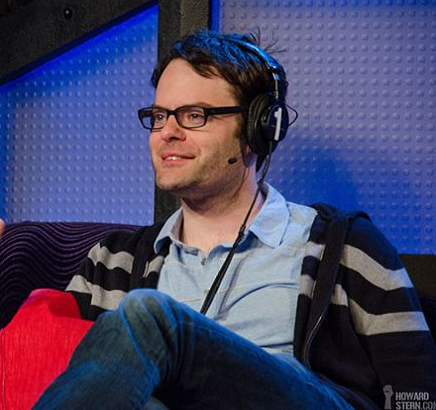 Bill Hader has slammed Justin Bieber's turn as a host on SNL.
The former Saturday Night Live performer was unimpressed when the "Baby" hitmaker hosted an episode of the comedy sketch show because he arrived on set with a huge entourage. "Justin Bieber showed up with like 20 guys. He had a guy holding a slice of pizza. A guy holding a Diet Coke. You're trying to fight through all these people to get dressed," he told Howard Stern on his Sirius XM radio show.
While Bill hated working with Bieber, he praised Justin Timberlake for his down to earth attitude. Speaking about the "Mirrors" singer, he said, "He's great. Also, the guy doesn't show up with anybody. Timberlake, it was just him. He's a real class act, that guy."
Click to continue reading Bill Hader Blasts Justin Bieber, Praises Justin Timberlake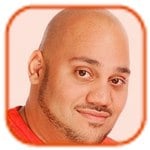 Posted by Andru Edwards Categories: Comedy, Late Night, NBC, Features, Video,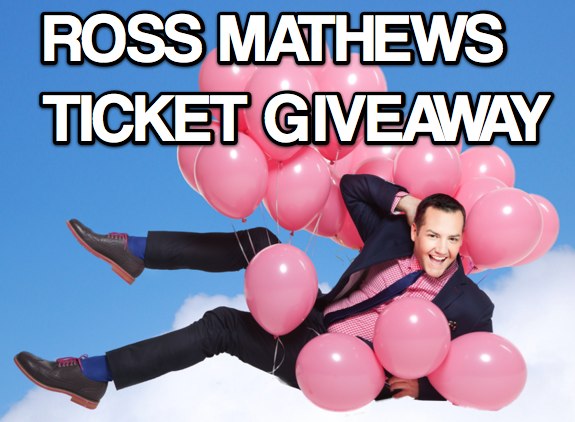 Ross Mathews, better known as Ross the Intern from The Tonight Show fame, is currently on tour promoting his new book, and he is doing comedy shows to bring the pop culture stories to life. Continuing with our concert ticket giveaways, we are hooking you up with two tickets to see Ross live in San Francisco at The Regency Ballroom on May 16th, courtesy of our friends at Monster and AEG Live!
How do you enter? Simply use the widget below! We've got a lot of ways for you to enter, but don't check off any that you don't actually perform. If you do, you'll be eliminated. Also, note that one of the options grants you ten entries. Might wanna give that one a look:
Good luck!
Click to continue reading Giveaway: Tickets to see Ross the Intern at Regency Ballroom on May 16!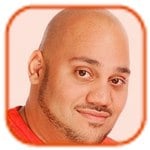 Posted by Andru Edwards Categories: Comedy, Late Night, NBC, Saturday Night Live, Announcements, News,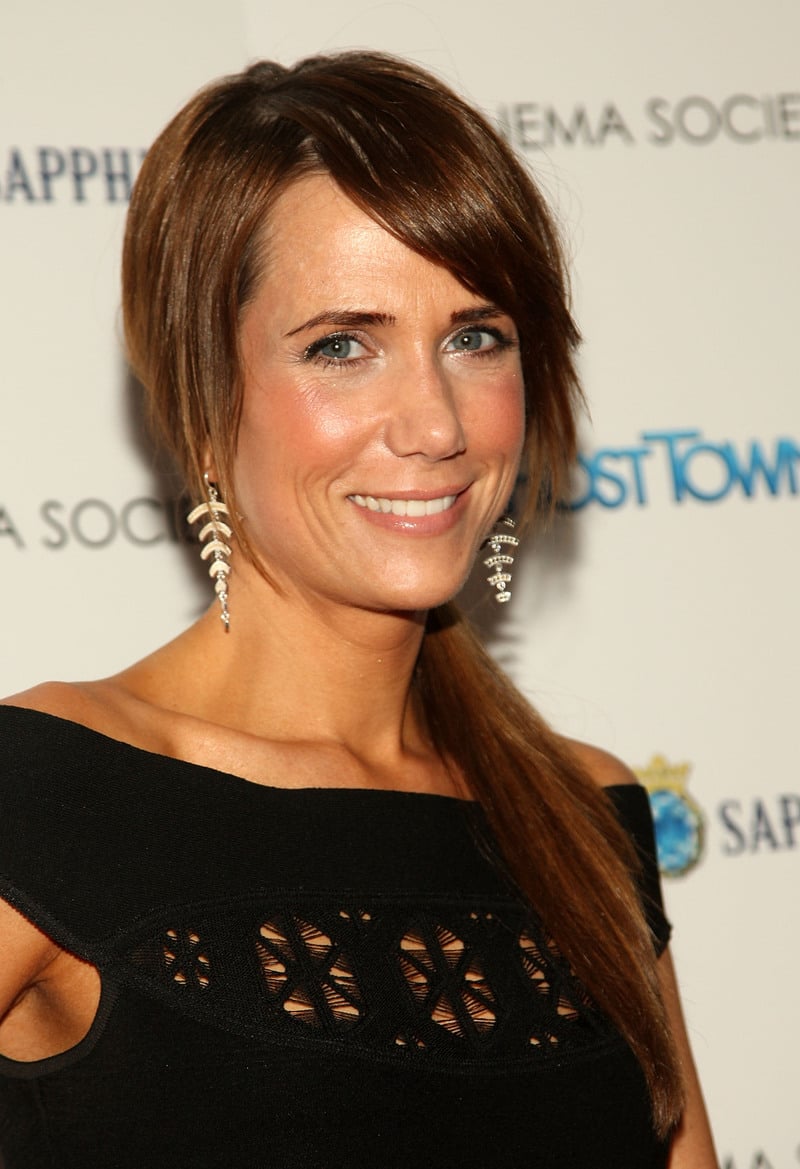 Kristen Wiig will return to Saturday Night Live as host.
The Bridesmaids actress - who spent seven seasons on the show before quitting last year - will host on May 11, with Vampire Weekend as musical guests. Kristen, hailed by showrunner Lorne Michaels as one of the top three or four cast members of all time, recently admitted she has felt lost since quitting SNL, explaining, "The show was seven years of my life and a six-day work week and you're constantly with your friends all day, all night. You sort of live and breathe the show. Then, when it's over, you kind of feel a little lost ... It was definitely an adjustment - even just the hours and [no longer] being in New York."
However, it is a busy for year Kristen, who stars in four movies this year, The Secret Life of Walter Mitty, The Skeleton Twins, Imogene and Hateship, Friendship.
Meanwhile, Zach Galifianakis will host the May 4 SNL episode, while NBC has announced Ben Affleck will take charge for the season finale on May 18, with musical guest Kanye West.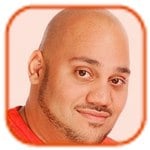 Posted by Andru Edwards Categories: Comedy, Late Night, Talk Shows, NBC, Gossip,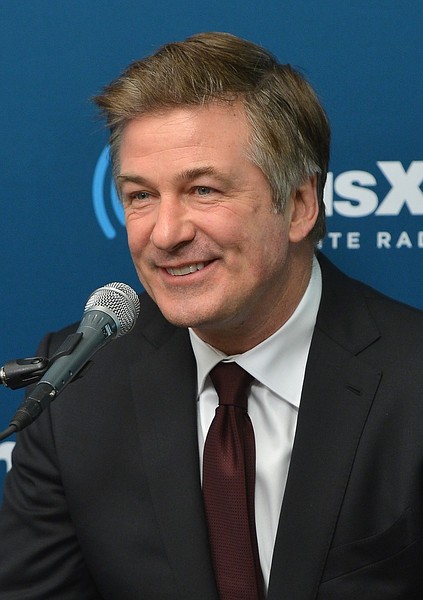 Alec Baldwin is being lined up to front a late-night talk show.
The 30 Rock actor - who is currently starring in a stage production of Orphans on New York's Broadway - is said to have had "conversations" with NBC about taking over the slot currently occupied by Carson Daly's Last Call after impressing network chiefs with his podcast series.
"People have been impressed with his radio podcast series and have thought about him for these opportunities," a source said.
Alec's podcast series with WNYC radio, called Here's The Thing, has seen him interview stars including David Letterman, Billy Joel, Kristen Wiig and Chris Rock away from the studio into locations such as his guest's apartment. If the proposed 30-minute TV show followed the same format, it would mean the 55-year-old actor could record several installments in one day, leaving his schedule open for his other commitments, the New York Daily News reports.
Click to continue reading Alec Baldwin Lands Talk Show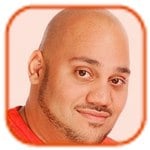 Posted by Andru Edwards Categories: Comedy, Late Night, NBC, Saturday Night Live, Gossip, News,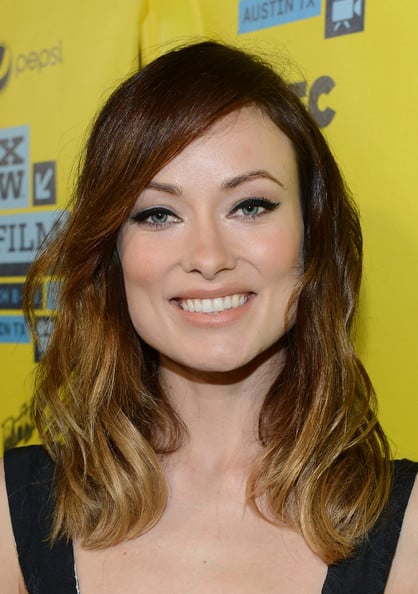 Olivia Wilde wants to host Saturday Night Live.
The 29-year-old actress would like to follow in the footsteps of her fellow Hollywood stars including Emma Stone and Justin Timberlake and be invited to front the popular sketch show.
When a sked whether the role was of interest to her, Olivia said, "That would be so much fun! I'm a big fan. It'd be great."
Referring to the star's fiance, Jason Sudeikis, who is a regular cast member on the show, E! News joked, "You have an in," to which Olivia quipped, "Do you know anyone?"
The actress famously met Jason on the Saturday Night Live finale in 2011 just after her divorce from ex-husband Tao Ruspoli, and was initially worried the funnyman was out of her league.
Click to continue reading Olivia Wilde Eyes up Saturday Night Live Role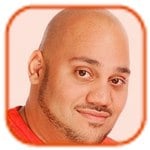 Posted by Andru Edwards Categories: Comedy, Late Night, NBC, Saturday Night Live, Gossip, News,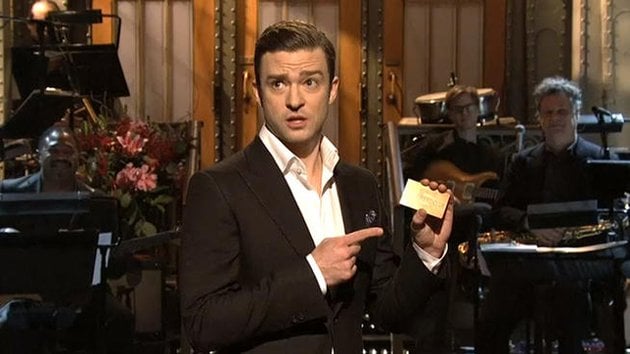 Justin Timberlake hit back at Kanye West on Saturday Night Live.
The "Suit & Tie" singer - whose song with Jay-Z was slammed by the "All of the Lights" rapper in an expletive-laden diatribe last month - dismissed Kanye's insults while performing the song on the comedy sketch show last night and implied he is just jealous. The 32-year-old singer changed the lyrics of the song from "Aww, s**t so sick, got a hit and picked up a habit" to "my hit's so sick got rappers acting dramatic."
Click to continue reading Justin Timberlake Hits Back at Kanye West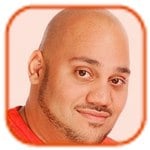 Posted by Andru Edwards Categories: Comedy, Late Night, NBC, Saturday Night Live, Announcements, News,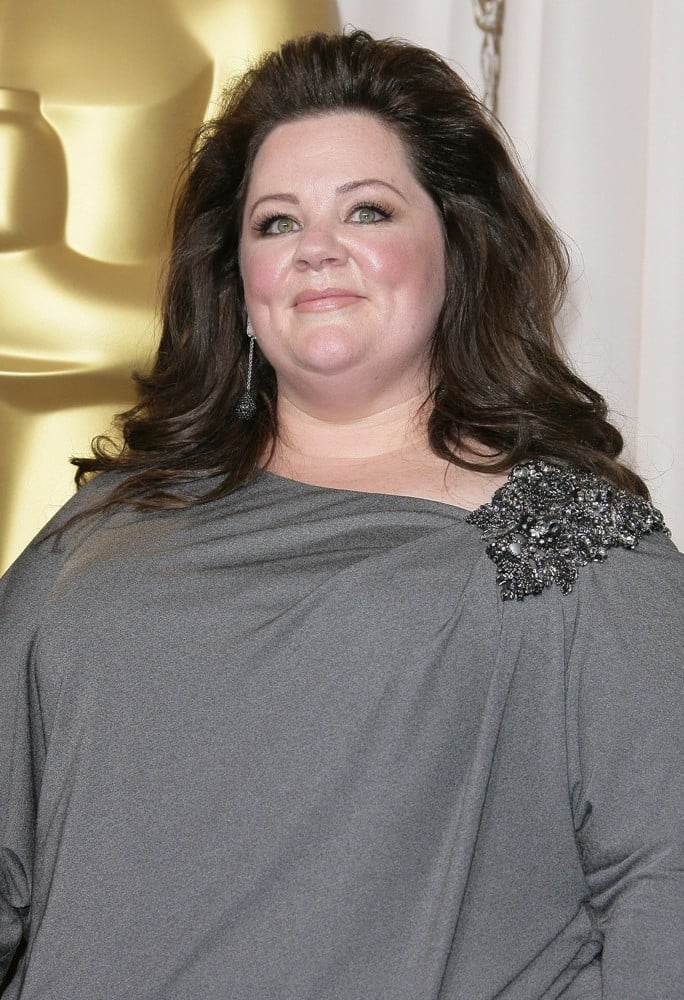 Melissa McCarthy will host Saturday Night Live for the second time on April 6.
The Identity Thief star - whose weight recently came under fire by a US movie critic - will return to present the NBC comedy sketch show for the second time in two years after winning rave reviews for her series debut in October 2011.
The 42-year-old Emmy-winning actress - who began her career doing sketch comedy with the Los Angeles improv troupe Groundlings - previously reunited with her Bridesmaids co-star Kristen Wiig on the show for a hilarious skit about an inappropriate office worker who sexually harasses a co-worker played by Jason Sudeikis.
Melissa has kept a relatively low profile since veteran film critic Rex Reed trashed her role in Identity Thief last month calling her "cacophonous" and "tractor-sized" and blasting her as "a gimmick comedian who has devoted her short career to being obese and obnoxious with equal success."
© Gear Live Media, LLC. 2007 – User-posted content, unless source is quoted, is licensed under a Creative Commons Public Domain License. Gear Live graphics, logos, designs, page headers, button icons, videos, articles, blogs, forums, scripts and other service names are the trademarks of Gear Live Inc.