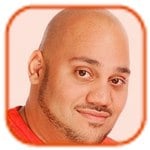 Posted by Andru Edwards Categories: Comedy, Prime Time, NBC, Gossip, Rumors,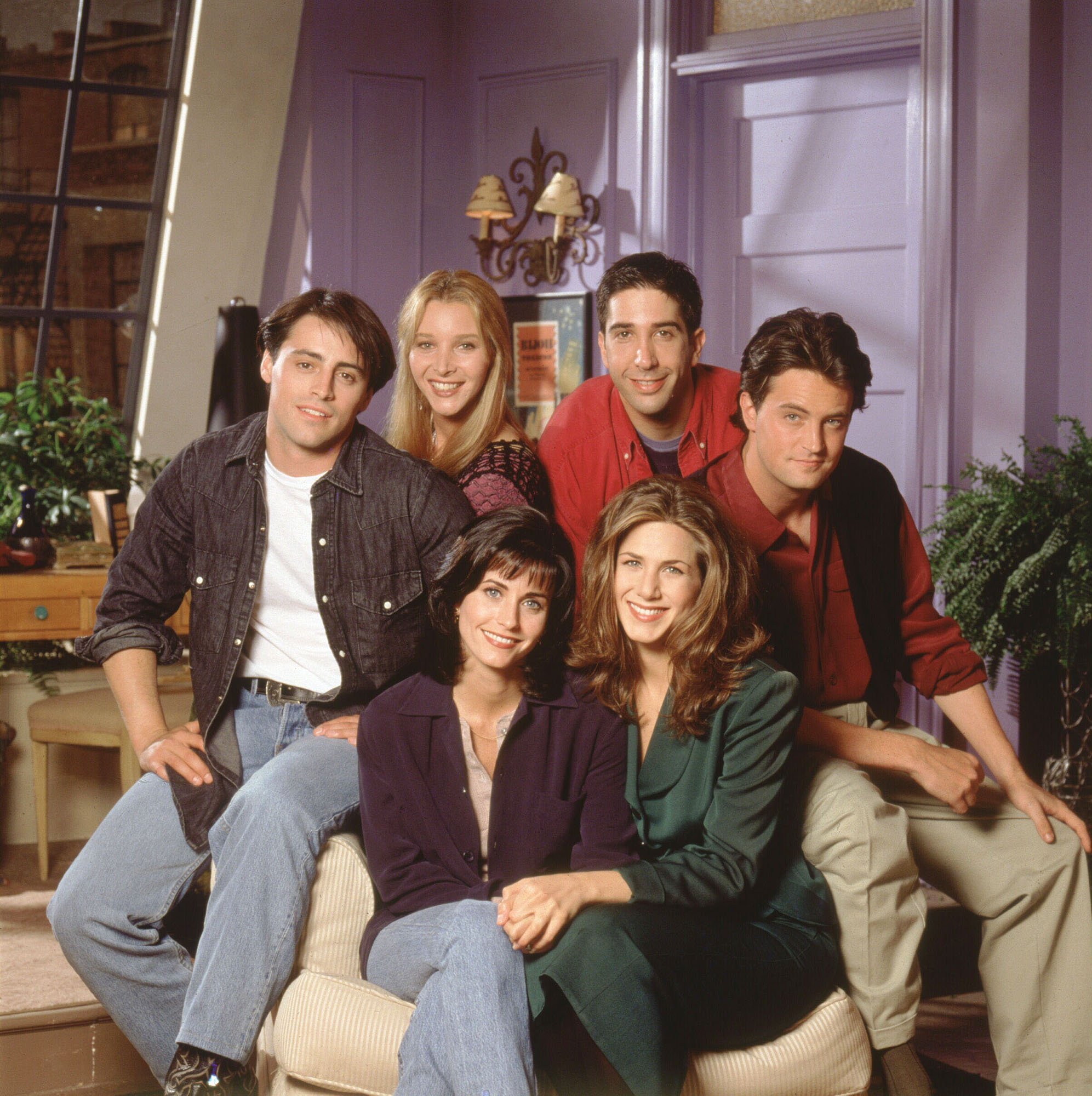 Jennifer Aniston is being "slowly convinced" into a Friends reunion next year.
The We're the Millers actress has enjoyed a huge movie career since the sitcom ended in 2004, but producers are keen for her to reunite with castmates Courteney Cox, Lisa Kudrow, Matt LeBlanc, Matthew Perry and David Schwimmer in 2014.
"Since the show ended in 2004 it's been rare for all six of them to appear in public together. But with next year's 20th anniversary [of the show's launch] it will be unavoidable for them to do something together. It's the perfect excuse to talk seriously about a new project. It's no secret the whole project will be pinned on Jennifer, who's incredibly busy with her movie career. But she's been slowly convinced that a reunion could be a good thing," a source said.
Click to continue reading Jennifer Aniston Being Talked into 'Friends' Reunion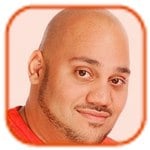 Posted by Andru Edwards Categories: Comedy, Prime Time, FX, Gossip, Rumors,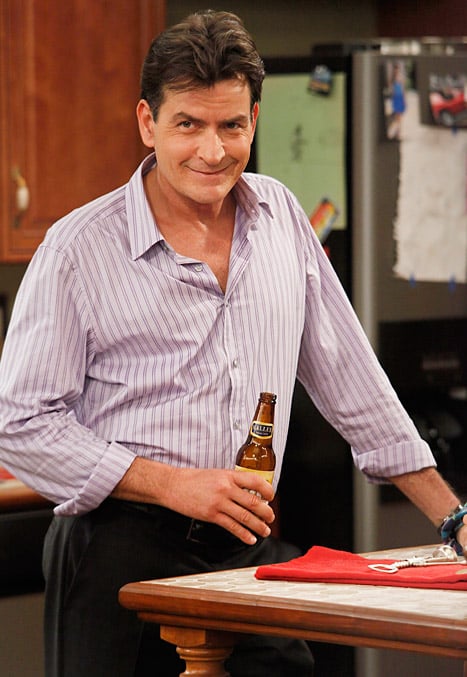 Charlie Sheen allegedly shut down production on Anger Management several times recently.
The 48-year-old actor, who parted ways with his manager, Mark Burg, entertainment lawyer, Jake Bloom, and publicist, Larry Solters, last week, was reportedly forced to miss work for two days and cut short filming this week because he developed laryngitis from partying too hard. "Filming with Charlie came to a halt last week for two days because he had come down with a nasty case of laryngitis. He was unable to talk at all last week, and has only worked half days this week because Charlie's voice isn't 100 percent. It has essentially shut down production because Charlie is in all of the scenes of the FX show," a source said.
Another insider insisted he developed the illness because he has been partying with his new girlfriend, Brett Rossi. "The reason he got laryngitis is simple. Charlie has been partying non-stop ever since Brett came onto the scene. There is a constant stream of cars coming and going from his Beverly Hills estate. It's the same pattern of behavior that led to the infamous 2011 meltdown," the insider revealed.
Click to continue reading Charlie Sheen Shut Down 'Anger Management' Production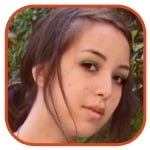 Posted by Robin Paulson Categories: Music, Prime Time, Reality, FOX, Gossip, Rumors,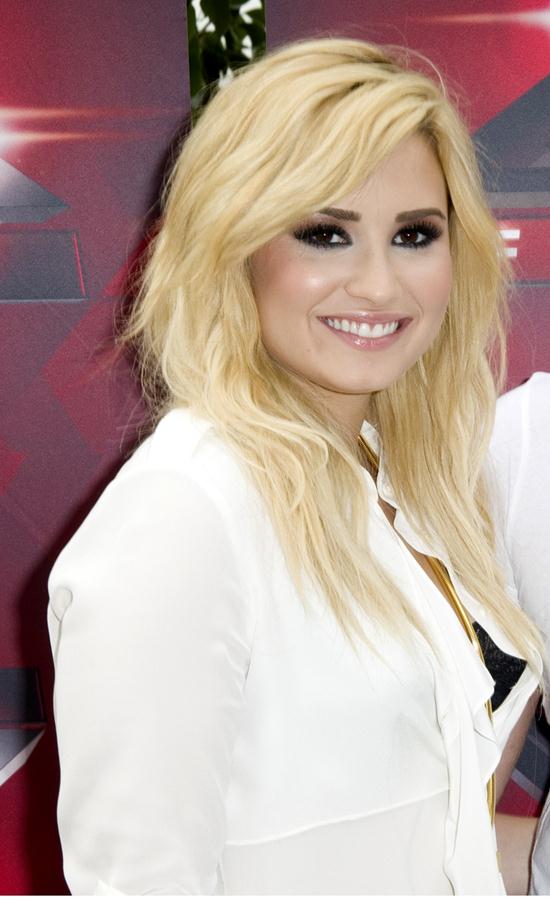 Demi Lovato is pulling a J.Lo.
The singer-actress is rumored to be leaving her judging stint at The X Factor after having served on the panel for two seasons alongside the likes of Britney Spears, Kelly Rowland, and Paulina Rubio. A source close to the former Disney star claims that she wants to focus on her music career (sound familiar?), adding, "She had a great run and a good time."
The move to quit the reality show may be wise considering her upcoming tour schedule, which runs from February to March 2014.
When asked last year why she remained on the judging panel for another season (as fellow panelists Britney Spears and L.A. Reid exited), Demi stated that she wanted to expand her fan base: "When you have the opportunity to be in front of America every single week several times a week, that's a very incredible opportunity, not only because your fans get to know you better, but… I was on the Disney Channel forever, and was waiting for that right job that would help me cross over to the mainstream world... I was not only in front of my fans every week, but I was also in front of adults. I never used to get recognized by adults, and now when I'm at the airport or the grocery store, the guy behind the register will be like, 'I love you on X Factor!'"
Click to continue reading Demi Lovato Exiting 'X Factor'
Read More

| People via Daily Mail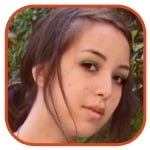 Posted by Robin Paulson Categories: Drama, Prime Time, Sci-Fi/Horror, Cable, Gossip, News, Rumors,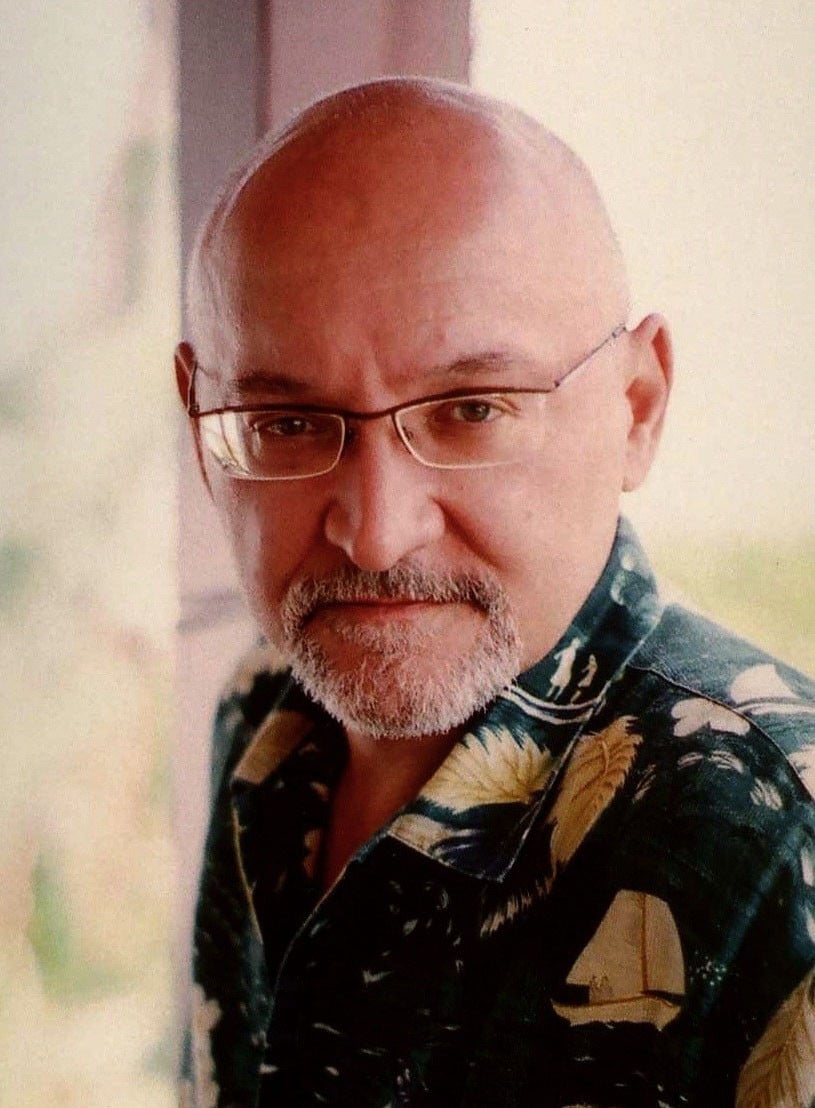 I'm not sure which was more abrupt: Frank Darabont's departure from The Walking Dead, or his lawsuit against the show's distributor, AMC.
The three-time Oscar nominee developed the comic book series into the hit series that it is today, but he was quietly fired from the production just shortly into the show's second season. Now Darabont is suing the network - which gave TV fans Mad Men and Breaking Bad - for tens of millions of dollars in profit he believes that they owe him due to a sweetheart deal they made in licensing the show to itself.
In Darabont's lawsuit, which he filed yesterday in New York, the director claims that AMC never told him why they dismissed him from the show (something they never discussed publicly, either).
"AMC's conduct toward Frank to date has been nothing short of atrocious. Unfortunately, the fans of The Walking Dead have suffered as well by being deprived of his creative talent," Darbont's lead lawyer Dale Kinsella said.
Click to continue reading 'Walking Dead' Creator Frank Darabont Files Lawsuit Against AMC
Read More

| The Hollywood Reporter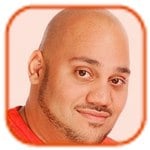 Posted by Andru Edwards Categories: Drama, Cable, Gossip,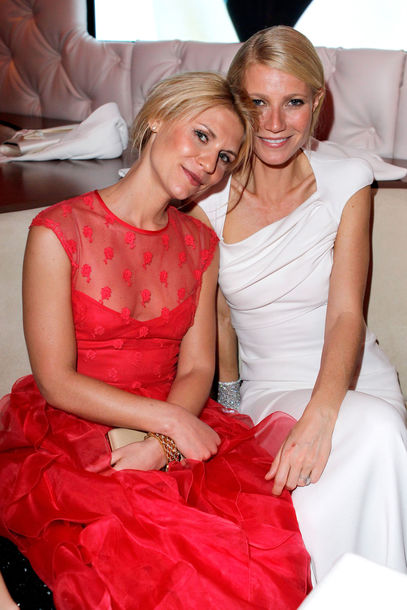 Gwyneth Paltrow wants to work with Claire Danes.
The 41-year-old actress is good friends with the 34-year-old Homeland star, and since they both have similar facial features and are petite blondes, she is hoping they'll have the chance to team up on screen and play sisters.
"Gwyneth has known Claire personally, but casually, for almost 20 years and when Gwyn was in her early 20s and Claire was a late teen actress, they both became famous around the same time in the mid-90s. Much has been made of the pair's similar looks and Gwyneth has finally decided that she and Claire have to find a project where they can play sisters!" a source said.
Gwyneth is said to be keener on the idea while Claire - who is currently starring as CIA agent Carrie Mathison on the third season of hit TV series Homeland - is taking things "one day at a time." The source added, "But for now, this seems like a bit of a one-way street. Claire is a cool customer and doesn't get all worked up about 'dream projects' the way Gwyneth does. She's a 'one day at a time' kind of girl, so no one knows if Gwyneth's dream will come true."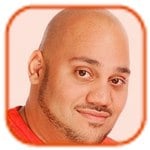 Posted by Andru Edwards Categories: Music, Prime Time, Reality, ABC, Dancing With The Stars, Gossip, Rumors,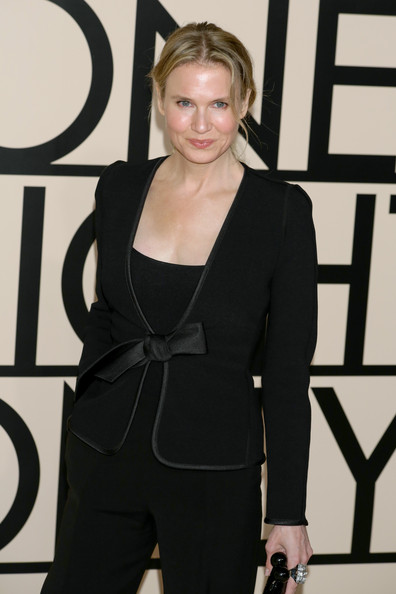 Renee Zellweger is being lined-up to appear on Dancing with the Stars.
Bosses for the reality show are keen to pull out all of the stops for the next season by choosing celebrity contestants who have all won Oscars, and they believe securing Renee - who took home the Best Supporting Actress Academy Award for her role in Cold Mountain in 2003 - will encourage other stars to sign up.
"Renee is being seen as the lynchpin contestant that would seal the deal for the theme season. The producers are fixated on Renee, in part because she hasn't done much dancing at all since Chicago more than 10 years ago and there's this real mystery about her and what she's up to. They keep raising the amount of money they are willing to give her in the hope that she'll say yes, and the theory is that if they can get her to sign on, then it would attract some other really prominent Oscar winning stars - who wouldn't normally do reality TV - to fall in step," a source said.
Ratings for the ABC program have decreased in recent seasons after producers only wanted celebrities with little dancing experience to take part, but they believe a talent like Renee's could boost viewings. "Now that the rule that stars had to be total dance novices has been broken, it opens the door wide for someone like Renee, who hoofed it in Chicago, to strut her stuff. The DWTS masterminds think the idea of having a theme of Oscar winners would be a sure ratings-grabber," the source explained.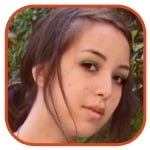 Posted by Robin Paulson Categories: Comedy, Prime Time, NBC, Gossip, Internet,


Roseanne Barr is not happy with the executives over at NBC - where she was developing her comeback television series - and she evidently wants the internet to know the extent of her anger.
The comedienne took to social networking site Twitter to unleash her disapproval with the NBC suits, pointing out that she gets treated differently than younger women in the industry, despite her career: "women who have achieved far less than me are allowed to write their own shows, bit I'm constantly forced 2 work w a censoring 'show runner.'"
Click to continue reading Roseanne Barr Rants Via Twitter About NBC Execs
Read More

| Daily Mail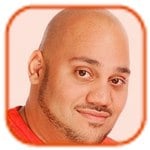 Posted by Andru Edwards Categories: Drama, Prime Time, BBC, Gossip,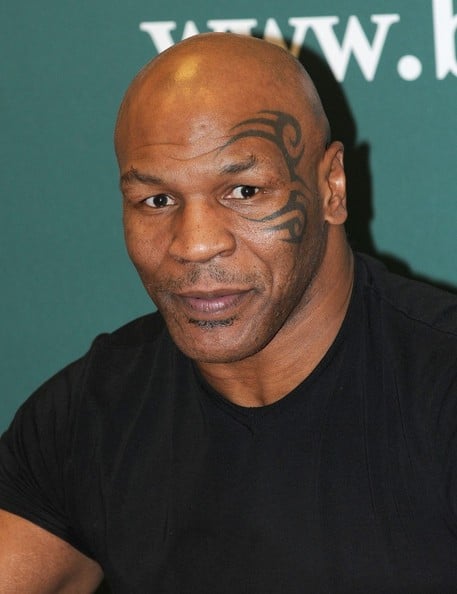 Mike Tyson wants a role on Downton Abbey.
The boxing legend wants to take on more acting roles since his retirement from the sport, and would love Julian Fellowes to write him a part in the British period drama set in the early 20th century. When asked whether he wanted to act more, Mike said, "I would. I'm coming to the West End soon for my one-man show, so maybe when I fly to the UK they'll give me a part on Downtown Abbey [sic]. I like that show. I'm sure they could give me a part."
The former world heavyweight champion found it tough reminiscing about the past for his new memoir, Undisputed Truth, and claims his childhood was harder to bear than the "good days" he spent in jail in the 90s in the intimate company of his female counselor. "There were some horrific things [in my childhood] that I did not enjoy. Jail was a lot easier ... I had a female counselor and we'd do it for a long time. I had some good days in there," Mike quipped.
Click to continue reading Mike Tyson Wants to Be on 'Downton Abbey'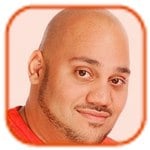 Posted by Andru Edwards Categories: Drama, Prime Time, Reality, Cable, Features, Gossip,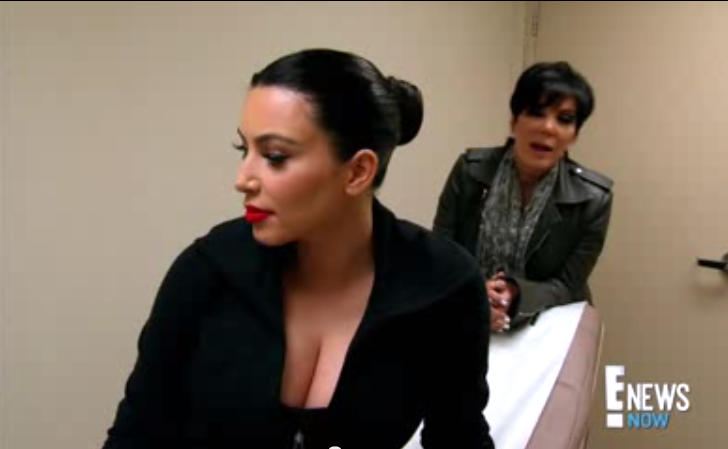 Kanye West doesn't like how Keeping Up With the Kardashians is filmed.
The 36-year-old rapper, who is engaged to the reality show's star, Kim Kardashian, admits he refuses to appear on the E! series because he doesn't think the production is up to his "meticulous" standards. "I don't do her show just because I don't like the way the producer shoots some of the shots. I'm very particular to that. I'm meticulous right. And I like to get a different DP [Director of Photography] or whatever," The "Bound 2" hitmaker told New York's 92.3 NOW radio station.
Click to continue reading Kanye West Doesn't Like How 'KUWTK' Is Shot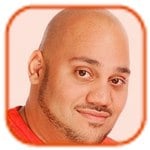 Posted by Andru Edwards Categories: Reality, Gossip,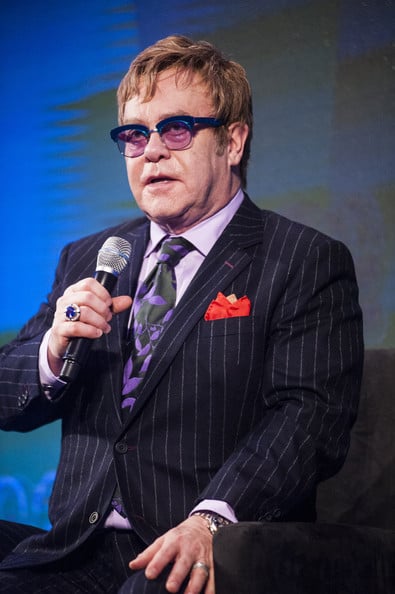 Elton John says that reality TV stars should be assassinated.
The 66-year-old singer thinks these kinds of shows - which he has been a vocal critic of - attract "nightmare people" who are just hungry for fame. "With reality television, you get all these nightmare people who want to be successful, when you really want them to be assassinated," Elton said, speaking on BBC World satellite radio.
The "Home Again" hitmaker - whose 31st studio album The Diving Board deals with issues surrounding entertainers finding fame young - thinks there are many talented individuals who end up spiralling out of control because they would "do anything" for fame. "It's about someone who's attracted to fame no matter what. They want fame whatever the consequences, and they'll do anything to get there," he said when quizzed about his album.
He thinks Mean Girls star Lindsay Lohan - who has been to rehab on a number of occasions to combat substance abuse problems, most recently she underwent 90-days of court ordered treatment at the Betty Ford Clinic and then the Cliffside Malibu center - was a "victim of success." He added, "Lindsay Lohan, unfortunately, who had a great career as an actress and as a recording artist, she had a hit album... Suddenly, everything has fallen to bits because of the drugs. Her parents were a nightmare. She has become a victim of success and she wants success, no matter how much [it costs].''
© Gear Live Media, LLC. 2007 – User-posted content, unless source is quoted, is licensed under a Creative Commons Public Domain License. Gear Live graphics, logos, designs, page headers, button icons, videos, articles, blogs, forums, scripts and other service names are the trademarks of Gear Live Inc.