Posted by Rhys Alexander Categories: Comedy, Talk Shows, CBS, Talent, Gossip, News,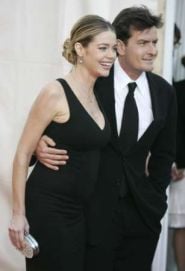 Apparently. Although the star of the popular sitcom Two and A Half Men has long been known for his bad boy ways, he's claiming that his wife, Denise Richards, is much, much, worse.
In response to a restraining order filed by the seemingly angelic Richards, Sheen alleges that his marriage is absolutely miserable…and it's all his wife's fault. In a scathing interview on Entertainment Tonight, Sheen responds to his wife's allegations that he is addicted to painkillers, gambles away loads of money online, and is quite perverted, continually surfing Internet porn sites. Ouch!
According to Sheen, it's all a pack of lies. He says, "It is a reaction to a failed marriage, a reaction to some twisted desire, real or imagined, to hurt, to punish, to discredit, to completely torpedo, to undermine my perception as a responsible father…I find that as unacceptable as anything I've ever encountered."
Oh, boy. This is going to be one ugly divorce. Should make for pretty good TV.

Read More

| IMDB
Posted by Rhys Alexander Categories: Comedy, Drama, ABC, CBS, Gossip, News, Rumors, Spoilers,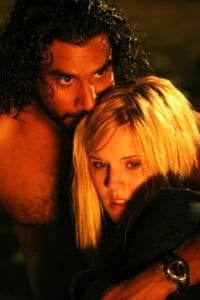 Is the island getting even roomier? This could be considered spoiler information, so the fully story continues after the jump.
Click to continue reading Is 'Lost' Losing Another Character?
Posted by Rhys Alexander Categories: FOX, American Idol, Talent, Gossip, Rumors,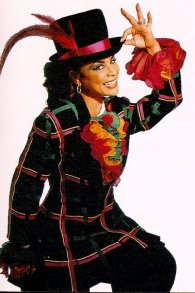 Every week, when viewers tune in to American Idol, one question is the most prevalent: "Is Paula Abdul on drugs?" Along with Abdul's infamous affair(s?) with contestants, incoherent ramblings, ill-timed giggling fits, and federal crimes committed in airports, a rash of new rumors are circulating regarding her alleged near-firing from the show.
Sources recently told US Weekly that the producers of American Idol have reached the limits of their patience with the former pop star, and are considering replacing her with Jessica Simpson or Britney Spears. Other sources, of course, deny it. But one thing can't be denied - Paula does seem pretty weird. Here's an example of a recent Abdul-ism: "Simon said…he always refers to a fortune cookie and says the moth who finds the melon finds the cornflake always finds the melon and one of you didn't pick the right fortune."
Hmm. What do you think? Paula Abdul: Crazy, under the influence, or adorably eccentric?

Read More

| TV.com
Posted by Rhys Alexander Categories: Drama, ABC, Talent, Gossip,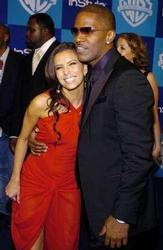 It set fans and celebrity watchers abuzz: talented comedian-turned-Oscar nominated actor Jamie Foxx was seen hugging Desperate Housewives' gorgeous Eva Longoria at a Golden Globes party. Eva has recently starred in a music video of Jamie's, and the two claim to be good friends. But could there be something else?
According to reports, Foxx and Longoria, who is dating US basketball star Tony Parker, were seen hugging each other throughout the bash, held by singer Mary J. Blige, before allegedly leaving together.

The Oscar-winning actor has now quashed dating rumours, insisting he and the sexy actress are just friends.

Foxx and Longoria first met after the actor, who is launching a singing career, invited the brunette beauty to star in his new music video.

Last week, the actress, who plays cheating Gabrielle Solis in 'Desperate Housewives', also played down rumours of a romance between the pair, saying: "I did Jamie's music video for him, so we're friends. He has Tony's blessing."
Absolutely, we'll take Jamie's and Eva's word for it. Although…Hollywood relationships have never been known for their stability. Could this be the newest scandal in the making?

Read More

| Female First
Posted by Rhys Alexander Categories: Prime Time, FOX, Gossip,
Even an imminent cancellation can't bring this cult-favorite show down. Series creator Mitch Hurwitz has promised an episode that will make fun of Arrested Development's demise. Here's to a show that stays true to its vision.

Read More

| TV Guide
Posted by Rhys Alexander Categories: Comedy, Prime Time, ABC, Desperate Housewives, Gossip,
Jokes have been made since the season began concerning Gabrielle's (played by Eva Longoria) 'magical' pregnancy: no matter how far along she was, she didn't show any sign of being pregnant, still wearing her typical skin-tight clothes without a hint of a bump. Now disgusted fans are wondering if is it because the show never intended for Gabrielle to have the baby? Gabrielle took a tumble down the stairs in the last episode, and the last shot of her sadly gazing at a sonogram picture strongly suggested that she'd suffered a miscarriage, which viewers of the show are none too happy about. It's a cheap plot device, even for the notoriously cheap sweeps season. And falling down the stairs? That harkens back to Gone With the Wind…are the writers so "desperate" they must resort to the most tired clichés?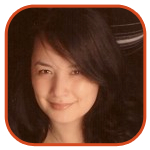 Posted by Veronica Santiago Categories: Comedy, Prime Time, ABC, Desperate Housewives, Gossip,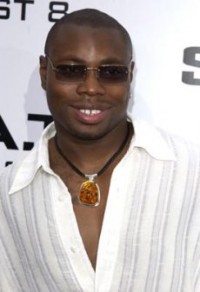 So just when you thought you figured out who the mystery man was in the Betty Applewhite's basement, you are going to have to guess again. Apparently actor Page Kennedy may have acted inappropriately on the show and in real life. A Desperate Housewives spokesperson announced Tuesday that Page Kennedy was fired for "improper conduct." No other information has been released thus far elaborating on the details. According to insiders, the incident did not involve any of the cast members. Variety is reporting that newcomer Nashawn Kearse (Entourage, Marci X) has already been slated to take over the role of Caleb. Kennedy's last appearance will air this Sunday.

Read More

| ABC News
Posted by Rhys Alexander Categories: Drama, WB, Gossip, Spoilers,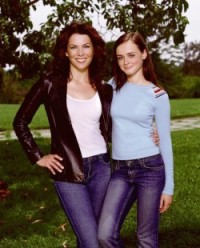 Gilmore Girls has been taking a lot of flack recently, from fans and critics both. The show is criticized for losing its sparkle and sending the characters into storylines that are both dull and untrue to character. This doesn't begin to compare to the recent drama. When information about an upcoming spoiler was released, fans reacted with venom. Responses ranged from "This show sucks now!" to "Gilmore Girls has jumped the shark!" to "If this is true I'm never watching the show again!" It has been confirmed by several reputable sources: the spoiler the fans have been dreading is indeed true. Spoiler information after the jump.
Click to continue reading Fans Are Not Happy With Latest Gilmore Girls Development
Posted by Rhys Alexander Categories: Music, CBS, Desperate Housewives, Lost, Editorial, Gossip,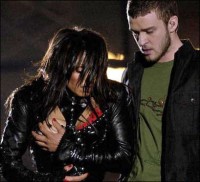 When Janet Jackson's breast was exposed during her routine with Justin Timberlake at the 2004 Super Bowl, the world seemed to explode. Suddenly, every channel was carrying censored footage of the event. Newscasters rambled about it. The exposure was the hot topic, everywhere from news stations to the work water cooler.
The reaction was almost violent in its intensity. The FCC fined CBS a record $550,000 for the incident. The NFL swore to never let MTV—surely the most qualified for the position—ever produce a halftime show again. The FCC called the incident "disgusting" and "indecent," and swore that stricter codes of morality and decency would be enforced upon entertainment media. But who has the right to decide what is decent? More importantly, is it even a relevant issue?
The top 5 television shows in a current Nielsen Rating were:
CSI
Desperate Housewives
Lost
Without A Trace
Grey's Anatomy
Let's review what the driving force behind each is, shall we?
Violence. Death. Gross stuff. Really, really gross stuff.
Sex. Quirky sex. Forbidden sex. And Sex.
Violence. Death. Sex on the beach.
Violence. Crime.
Sex. Doctors doing gross stuff in operating rooms. Doctors having sex right after doing gross stuff in operating rooms.
Obviously, Americans are not as concerned with 'decency' as the FCC may like to believe. Perhaps it's time to step off the soapbox and examine the real evidence: Americans want their sex, and their violence too.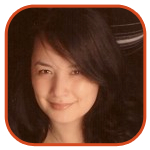 Posted by Veronica Santiago Categories: Prime Time, ABC, Gossip, News,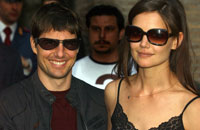 Let's recap: in 2004, Paris Hilton was deemed a "most fascinating person." How could Barbara Walters possibly top herself this year? By sinking to a newer low. Included in the list for 2005 is - Tom Cruise?? Funny, I didn't realize that it was interesting to watch someone enter a mid-life crisis. To each his own, I guess. Other people included in this year's questionable list include Teri Hatcher, Lance Armstrong, Kanye West and Condoleezza Rice.
Already in it's 12th season, the hour-long ABC special will air on Tuesday, November 29th. Wow - that's a whole four weeks away. I sure hope Barbara's interview with Tom isn't pre-taped. In that amount of time, TomKat will have managed to have their child and their wedding.

Read More

| Seattle P-I
© Gear Live Media, LLC. 2007 – User-posted content, unless source is quoted, is licensed under a Creative Commons Public Domain License. Gear Live graphics, logos, designs, page headers, button icons, videos, articles, blogs, forums, scripts and other service names are the trademarks of Gear Live Inc.