Posted by Zoe Stagg Categories: Daytime, Talk Shows, ABC, Talent, Gossip,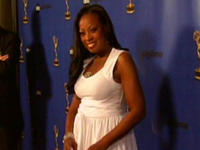 According to Access Hollywood reports, Star Jones is leaving her hosting gig on The View. Her last day is set for sometime in July, just two months before Rosie O'Donnell is set to claim the seat at the table recently vacated by Meredith Viera who's in turn claiming Katie Couric's Today show mug. Am I the only one getting dizzy? Apparently Star will announce her departure on the show this week. She's been an original cast member since the show's debut in August 1997.
Read More

| Gawker
Posted by Eric Chaloux Categories: Gossip, News, Rumors,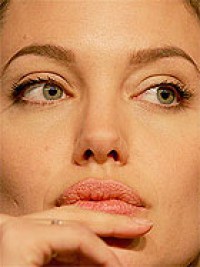 It wasn't all smiles just a few weeks ago when Brad Pitt and Angelina Jolie had their baby girl Shiloh, born in Namibia. No, a few people in this African country are asking the higher-ups to ban the couple from coming back. New Zealand's Stuff newspaper claims Namibia's National Society for Human Rights (NSHR) branded the couple "colonial overlords" and accused them of taking over the country. The paper went on to say an NSHR spokesman said: "To shut down a national border so she can give birth in peace is a massive abuse of power." The human rights campaigners claim Angelina and Brad "used heavy-handed and brutal tactics" to persuade the Namibian government to agree to their demands.
Read More

| New Zealand's Stuff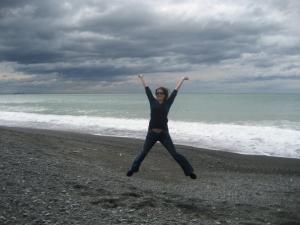 Posted by Auburn Scallon Categories: Drama, Cable, Editorial, Gossip,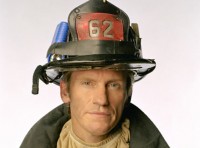 Okay, so I've previously accepted that Rescue Me has succumbed to soap opera antics in order to maintain ratings this season. They're no longer a gritty real-life fire fighter drama. They took things a step too far this week, and I'm not referring to the homosexual blow jobs (I actually applaud them for taking on that story line). Tommy Gavin, after a ridiculous amount of emotional trauma in his life, goes to discuss his divorce settlement with his ex-wife, and in the heat of the moment, throws her down on the couch to prove his manhood. She struggles, fights back, and after accepting that she is currently being raped, sits back, enjoys it and orgasms? What kind of message is this sending?! It's one thing to portray sex with an ex, but this was a huge step backward in our attitudes about domestic violence. Did this bother anyone else? Let me know your thoughts…
Read More

| Cinemablend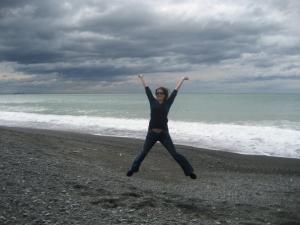 Posted by Auburn Scallon Categories: Cable, Editorial, Gossip, News,
If you have only one hour a week to cram in all of your pop culture, VH1's Best Week Ever is your saving grace. They manage to take all of the top stories, gossip, and television that everyone has been talking about, and still manage to surprise us with fresh one-liners.
This past week they took on Britney's Matt Lauer interview, the "gay" Superman debate, Ann Coulter's media blitz, and Janice Dickinson. They've collected some of today's funniest comedians, with the occasional celebrity contributor (who knew Kelly Pickler was funny!?) to dissect everything that people were talking about his week.
Airing Friday nights at 10pm (and replayed constantly, for all of you with a social life), you'll have enough fuel for small talk during your week-end cocktail parties and Sunday brunches. This really is the Best Show Ever! Visit their website, and you can help decide what they skewer next week.
Read More

| VH1
Posted by Christina Furtado Categories: Prime Time, Reality, Specials, NBC, Editorial, Gossip,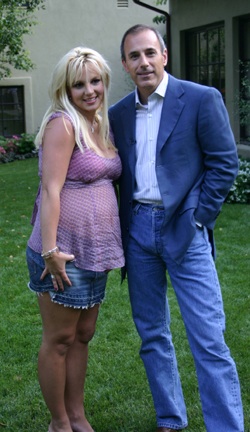 Because here at TV Envy, we can't talk enough about Britney Spears, here is my contribution to the latest round of gossip about her. According to Page Six, Britney was apparently Dateline NBC personnel were shocked when they showed up at her Malibu mansion for Matt Lauer's interview with her and found her alone, without either of her publicists. Even worse still, Brit insisted on doing her own hair and makeup, which looked horrible; one of her fake eyelashes even fell off when she started crying during the interview. As the picture at right shows, her wardrobe choice was also regrettable, to say the least. In addition, without her publicists there to act as watchdogs, no one could take control of the situation when Matt asked what it was like to fall in love with Kevin Federline when Shar Jackson was carrying his child, leading Britney to compare her marriage to that of Julia Roberts and and Danny Moder: "Julia Roberts' husband had a pregnant wife when he hooked up with Julia, but no one ever talked about that!"
When asked why Britney was allowed to field the interview on her own, one of her publicists, Sloane Zelnick, "Britney is a grown-up and makes her own decisions." An ironic statement, given the fact that Britney seems to fall apart (literally! the eyelash falling off seems almost symbolic of her life) without her entourage. Maybe they've given up on her, given her recent spate of bad press about her bad childcare habits, crumbling marriage, etc. I actually feel bad for her, or at least as bad as I can feel for a multi-millionare. She's been famous from a relatively young age, and so has never been forced to take the reins of her own life. Now that people seem to be abandoning her to her fate, she's going to have to learn to do that. I wish her well, if not for her own sake, then for the sake of little Sean Preston and the one on the way. Meanwhile—Brit, find a stylist, quick!
Read More

| Page Six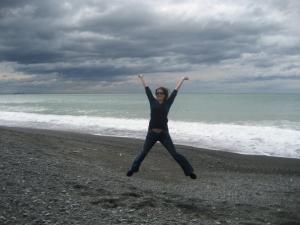 Posted by Auburn Scallon Categories: Talent, Gossip, Internet,
TV Guide's latest issue has published their list of Tv's Sexiest Men. The list includes:
Wentworth Miller (Prison Break)
Isaiah Washington (Grey's Anatomy)
Daniel Day Kim (LOST)
Ricardo Antonio Chavira (Desperate Housewives)
David Boreanaz (Bones)
Jamie Bamber (Battlestar Galactica)
Jensen Ackles (Supernatural)
Jesse Spencer (House)
Michael Weatherly (NCIS)
Scott Foley (The Unit)
David Conrad (Ghost Whisperer)
Carmine Giovinazzo (CSI:NY)
My question to you, readers, is who did they forget? Josh Holloway? Anderson Cooper? Were any of your favorite stars snubbed? And would this list inspire you to start watching any of these shows?
Read More

| TV Guide
Posted by Abby Rose Dalto Categories: Music, Talent, Gossip, Rumors,
For those of you who didn't already know, Britney Spears has given up the Kabballah for motherhood. Apparently now that Britney has a child, a freeloading husband, a possible upcoming divorce settlement, and a dwindling income, she can no longer afford to give the kind of donations the Kabbalah Centre expects from members with her level of celebrity. Of course, this couldn't have been good news to Madonna – who introduced her to the group in 2003 and apparently invested quite a bit of time and money in her protégée. The two became close working together on the duet "Me Against the Music" and – most famously – locking lips at the MTV Video Music Awards.
Madonna has already found a new ingénue to take Brit's place: actress Lindsay Lohan. The star of Mean Girls and Herbie Fully Loaded has apparently been looking into the religion, and I'm sure the Material Girl will be happy to guide her on an upcoming journey to the Holy Land. A film or musical collaboration is likely coming next.
It's no secret that Lindsay's acting resume clearly puts Britney's to shame – Crossroads anyone? – but her 2004 debut musical release Speak was a surprise hit.
Have no fear for Brit though. Maybe Angelina Jolie and Brad Pitt can give her some acting advice now that she is considering following in their footsteps and delivering her second child in Namibia.
Read More

| MSNBC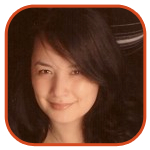 Posted by Veronica Santiago Categories: ABC, Grey's Anatomy, Talent, Gossip,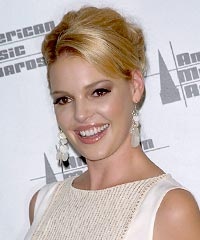 Izzy may have lost fiance, Denny Duquette, during the season finale of Grey's Anatomy—but you can be assured that actress Katherine Heigl is not spending her time mourning. People Magazine has exclusively confirmed that Heigl is now engaged to her boyfriend, 25-year-old musician Josh Kelley. The two met last year when Katherine, 27, appeared in Josh's music video for "Only You". What followed next can be ripped out of a former model-meets-musician playbook. No date for the nuptials has been announced yet.
Read More

| People

Posted by Wendy Michaels Categories: Comedy, Prime Time, NBC, Saturday Night Live, Talent, Gossip, Rumors,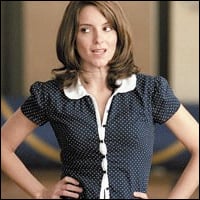 If you haven't checked out any of the NBC First Look clips on the NBC site, take a look at "30 Rock." The clip has a number of laugh-out-loud moments, and it looks like it will be one you won't want to miss come Fall. Tina Fey stars with fellow SNL alums Tracy Morgan and Rachel Dratch, with comedy golden boy Alec Baldwin (truly, this guy is good – as any of his SNL appearances prove). The strong cast and solid writing by Fey seem a lock for a sharp new comedy. Now, what about Dratch and Fey's absence from SNL? Conflicting rumors either say Fey is completely done with SNL – or that she will at least continue to fill the seat for Weekend Update. Time will tell…
Read More

| NBC
Posted by Abby Rose Dalto Categories: Reality, Cable, WB, The Hills, Editorial, Gossip,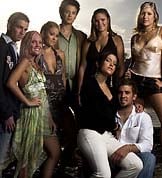 Why is it that we, as a society, are so obsessed with watching other people with bottomless pockets throw away their money? I never realized how many shows there are out there that focus on what can only be called "spoiled brats". These past few years there have been an excess of reality programming documenting the lives of these spoiled brats.
The first one to come to mind is, of course, FOX's Simple Life, which stars America's most famous spoiled brat, (famous for nothing more than being just that) Paris Hilton and equally-spoiled Nicole Richie. MTV has Laguna Beach which follows around a group of rich teenagers and was so popular it inspired both a spin-off (The Hills) and a rip-off (8th & Ocean). Bravo's Real Housewives of Orange County follow women who those teenagers will be in twenty years. Bridezillas gives us a glimpse into the lives of spoiled women throwing elaborate weddings, while MTV's My Super Sweet Sixteen is the sixteen-year-old's equivalent.
Joe Millionaire tricked women into falling in gold-digger's-love with a "millionaire" who wasn't rich after all, while NBC did the opposite in For Love or Money by offering the winning female contestant a large monetary prize for "winning" the heart of a man who is unaware of the incentive.
There has also been E!'s The Anna Nicole Show, A&E's Growing Up Gotti, the WB's Survival of the Richest, and MTV's Rich Girls, Newlyweds: Nick and Jessica and sister spin-off The Ashlee Simpson Show. At least WE's Daddy's Spoiled Little Girl openly admits that their "stars" are spoiled rotten.
What is it that keeps us tuning in to these shows? Do "have-not" viewers live vicariously through these "have plenty" stars? Does watching their excessive waste make us feel superior for own conscientious frugality? Do we take pleasure in their seeming lack of intelligence? (I'm not implying that all spoiled people are stupid; I'm simply questioning the brainpower of certain wealthy people from some of the above shows, no names, no names).
A male friend in his twenties recently confessed that he sometimes watches My Super Sweet Sixteen. He and I both find the show extremely funny (even when it might not mean to be), but he also described it as a type of social-commentary. While some people might watch the show from a "wow-isn't-that-cool" position, he sees it as a mockery: "how ridiculous that these children are complaining that they're getting a $100,000 party instead of a 500,000 party!"
Whatever it is, America has not stopped watching.
Read More

| Mercury News
© Gear Live Media, LLC. 2007 – User-posted content, unless source is quoted, is licensed under a Creative Commons Public Domain License. Gear Live graphics, logos, designs, page headers, button icons, videos, articles, blogs, forums, scripts and other service names are the trademarks of Gear Live Inc.