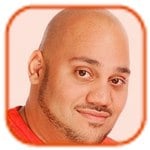 Posted by Andru Edwards Categories: Drama, Prime Time, FOX, Gossip, Rumors,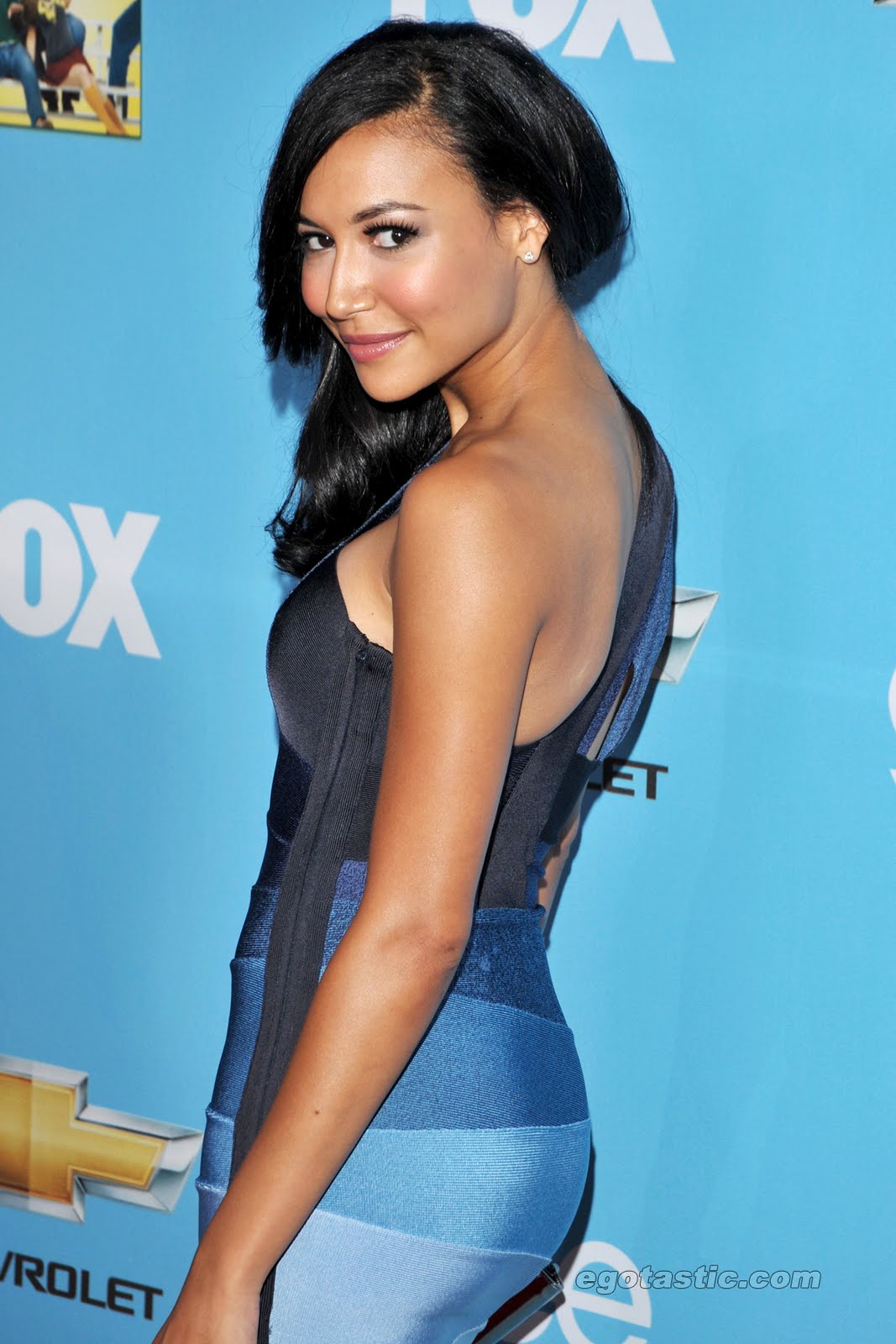 Naya Rivera has reportedly been fired from Glee.
The 27-year-old actress has reportedly been given the boot from the show after a blazing row with FOX's producers over her co-star Lea Michele's "diva antics" earlier this month, according to the New York Daily News newspaper.
Not only has the brunette beauty been axed from the musical show, it is also believed she's been "written out" of program's fifth season finale, PopWrapped reports. Naya's future on the show was questioned when she reportedly stormed off set on April 15 after the "Cannonball" singer, whose boyfriend and on-screen love interest Cory Monteith tragically passed away last year, reportedly made the rest of the cast wait to shoot a scene as she dealt with personal matters.
However, it is believed the stars have been "icy" towards each other for a while. "Naya is jealous that Lea is the show's main star. There is a lot of sighing and eye-rolling between them. They talk behind each other's backs a lot," an insider said.
Click to continue reading Naya Rivera Fired from 'Glee'?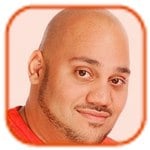 Posted by Andru Edwards Categories: Comedy, Daytime, Talk Shows, CBS, Gossip, Internet, Rumors,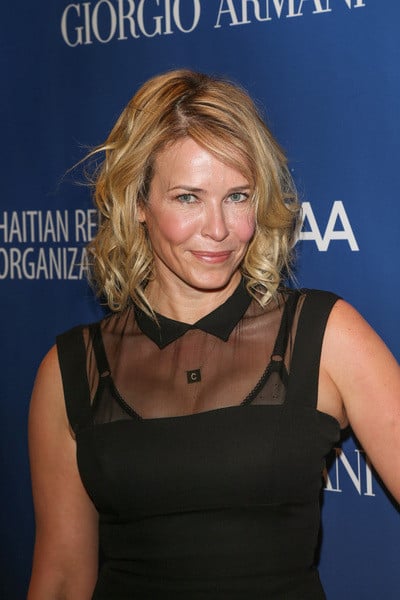 Chelsea Handler has been in talks to host a daytime show.
The 39-year-old presenter - who is to leave E! when her Chelsea Lately contract ends - had sparked speculation she was to replace Craig Ferguson on The Late Show on CBS after posting an Instagram picture of her holding papers branded by the network, but insiders insist she won't be taking on the 12:30 am slot.
"There are no discussions with Chelsea Handler regarding the network's 12:30 late night broadcast," an official statement from CBS read.
Instead, sources told the New York Post newspaper that she met with executives to discuss the possibility of a syndicated daytime talk show, following in the footsteps of the likes of Kris Jenner, Katie Couric and Anderson Cooper. However, it seems the outspoken star could have jeopardized the plan with her social media posting. "Chelsea Handler is a pain in the butt," an executive told the newspaper.
Click to continue reading Chelsea Handler to Land Daytime Show?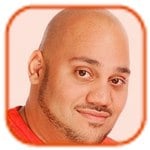 Posted by Andru Edwards Categories: Drama, Prime Time, Sci-Fi/Horror, NBC, Heroes, Announcements, Features, Gossip,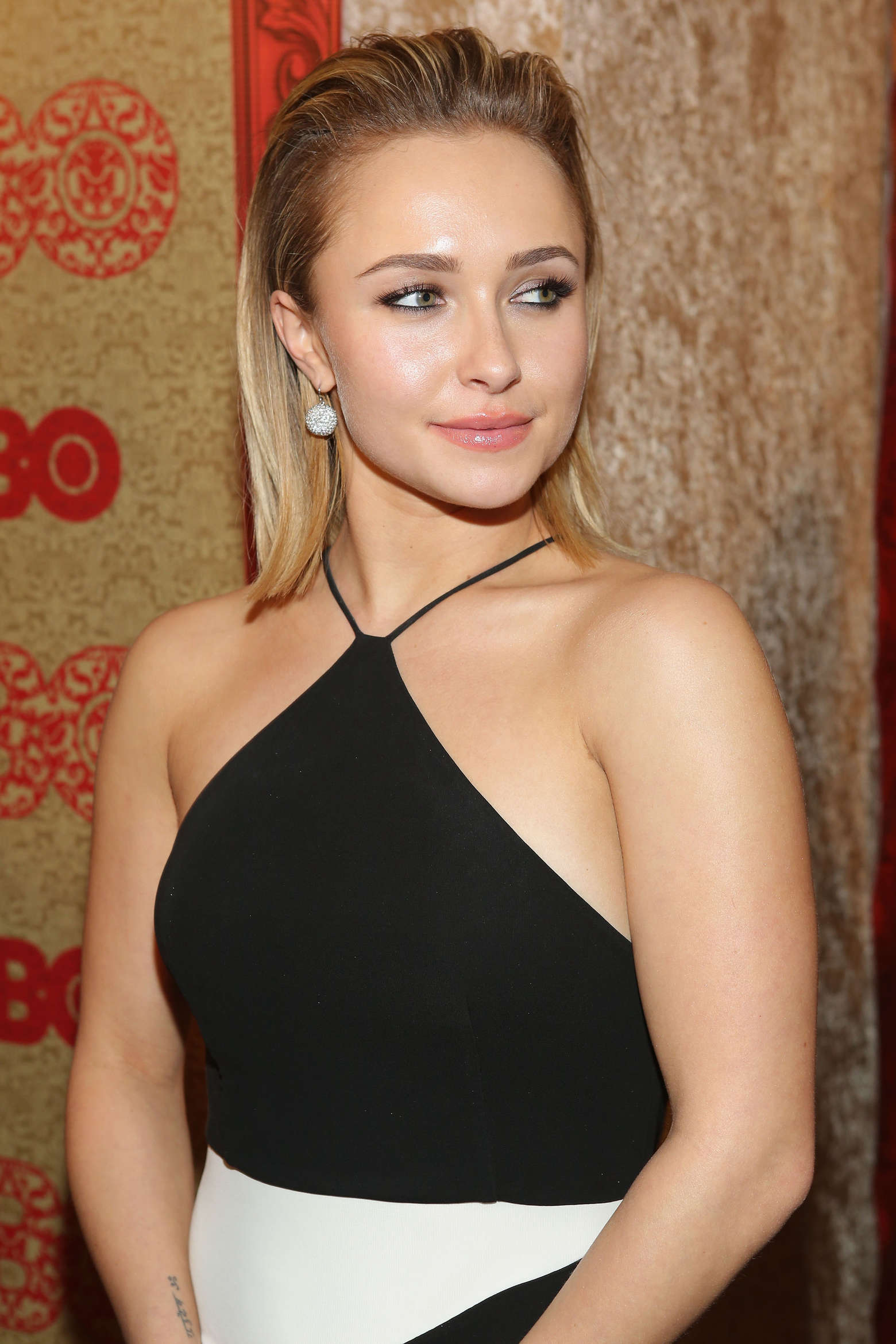 Hayden Panettiere was "shocked" to find out about the new Heroes series.
The 24-year-old actress - who played teen cheerleader Claire Bennet from 2006-2010 in the original show - has not been asked to join the recently-announced miniseries Heroes: Reborn and only found out about the project from a family member.
"It was a shock to me. In fact, I believe I became privy to that through my cousin. She sent me a text message and told me about it. I mean, we had nothing, nothing to do with it. It will definitely be interesting to see how they reinvent that."
The Nashville actress - who is engaged to boxer Wladimir Klitschko - has mixed feelings about the new show, and hopes not to see anyone taking over the role of Claire: "It's a little bit of an interesting feeling because you go, 'That was our show, our home, our family,' something that we had a major part in creating. I mean, I hope that they don't have somebody else playing our characters, hat would be a little dagger in the heart. But, you never know. I wish them success in it, for sure."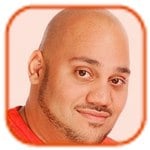 Posted by Andru Edwards Categories: Drama, Reality, Cable, Gossip, Internet,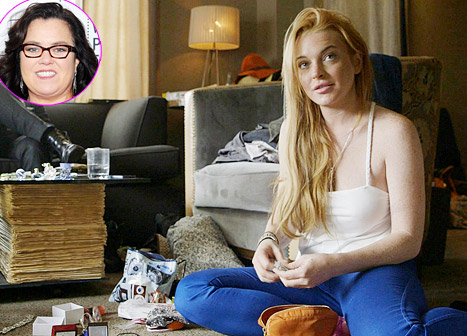 Rosie O'Donnell has branded Lindsay Lohan's reality TV show "a tragedy - on every level."
The outspoken star is unimpressed with the Mean Girls actress's antics on her OWN docu-series, Lindsay, but hopes the troubled starlet will see the error of her ways by watching her behavior on the show. The 52-year-old comedienne and actress slammed the series on Twitter on Monday, tweeting, "The Lindsay show is a tragedy - on every level. I hope one day she gets sober for real and watches these episodes - n sees what we all do [sic]."
Click to continue reading Rosie O'Donnell Blasts Lindsay Lohan's Show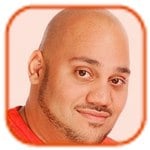 Posted by Andru Edwards Categories: Reality, Gossip,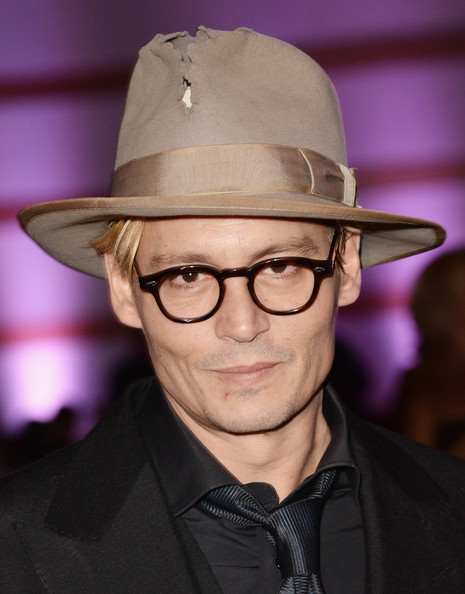 Johnny Depp hates reality shows.
The 50-year-old actor is terrified of the modern world's obsession with material goods and reality star icons, and believes the shallow craze will be the downfall of society in a few years' time. "It's really frightening. And when you see all this stuff that goes on in the commercials - the endless commercials - people yelling down your gob, 'Buy this, do this, this will save you, this will fix you.' Everything can be a reality show now. Imagine what's it going to be in 20 f***ing years, man," he mused to Interview magazine.
Johnny - who is engaged to Amber Heard and has children Lily-Rose, 14, and Jack, 11, with former partner Vanessa Paradis - also went on to apparently slam stars like the Kardashians and Paris Hilton by lamenting that talentless socialites have become idols to a whole generation thanks to the phenomenon that is reality TV. "People get famous now for I-don't-know-what. People have reality shows because they're a Hollywood socialite, and these things become very successful and they generate a s**tload of money for the company. And it's multiplying, to where you're literally looking into your next door neighbor's bathroom with reckless abandon. It is like watching a fire. You can't take your eyes off of it," The Rum Diary star added.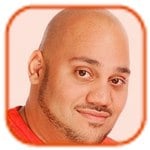 Posted by Andru Edwards Categories: Action, Comedy, Prime Time, Gossip, Rumors,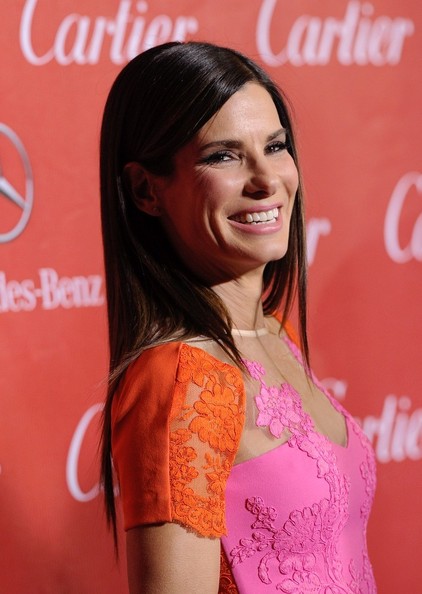 Sandra Bullock is planning a TV version of Miss Congeniality.
The Heat actress reportedly wants to produce a comedic spin-off of her hit 2000 movie, in which she played FBI agent Gracie Hart, who went undercover at a beauty pageant, and is confident it would be a success.
"Sandra is planning on producing a comedic TV version of her smash movie series Miss Congeniality that's being described as Bridesmaids Meets 24. Sandra loved her Miss Congeniality FBI agent character Gracie Hart and the concept so much that for years she has continued to keep up friendships with FBI agents she met while researching it. Sandra loves that real FBI agents, particularly female ones, continue to respond to and write her letters about both Miss Congeniality and The Heat," a source said.
The 49-year-old actress - who produced The George Lopez show from 2002 to 2007 - is looking forward to casting the lead role and wants to introduce the character to a new audience.
Click to continue reading Sandra Bullock Planning 'Miss Congeniality' Series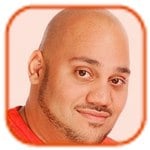 Posted by Andru Edwards Categories: Prime Time, Reality, NBC, Gossip,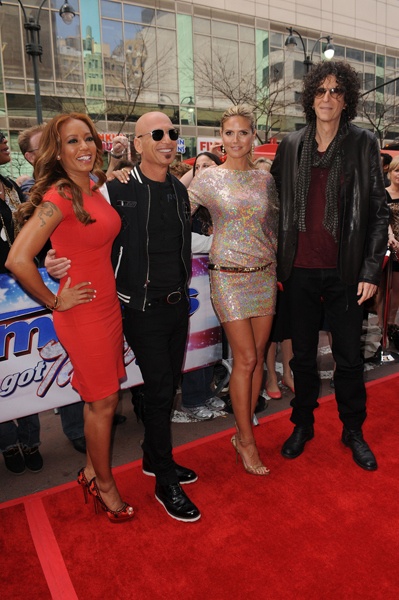 Mel B has branded Howard Stern "inappropriate" for questioning her judging abilities.
The 38-year-old former Spice Girls singer sits on the judging panel alongside the TV personality on America's Got Talent and though they now get on well, Mel was left speechless when she heard audio footage of his initial thoughts of her joining the panel.
Recalling when he first heard she was joining the show, Howard said, "At first I was like 'What kind of choice was that?,' Mel B, Scary Spice, wasn't she on Dancing With The Stars?' I was like, 'Who cares about the Spice Girls and who cares?' I saw a piece of tape of her, she's on X Factor Australia, my first reaction was I don't even know her."
After hearing the audio clip, Mel B said, "What can you say to that, that was kind of inappropriate."
Click to continue reading Mel B Hits Back at Howard Stern's "Inappropriate" Comments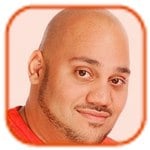 Posted by Andru Edwards Categories: Daytime, Prime Time, Sci-Fi/Horror, Talk Shows, CBS, FX, Features, Gossip,
Lea Michele wants a role on American Horror Story.
The actress is gearing up to film the final season of Glee and intends to remain loyal to show creator Ryan Murphy as long as he wants her to play uptight Rachel Berry - but would happily jump ship to his other pet project for its upcoming carnival-themed series four.
When quizzed whether there might be a Rachel spin-off in the works, Lea remained coy and told chat show host Ellen DeGeneres, "I come from Broadway and on Broadway you stay in a show and that's it. You make it your home. So for me, I like the schedule, I like the routine, and I love Ryan and I love Rachel Berry. So I'll be Rachel singing in a senior citizens home for everyone. I've literally have said before that I will work for Ryan Murphy for the rest of my life. Unless he wants to put me on American Horror Story, I know what the theme is for next year and I'm in if he'll have me at least maybe for one episode. Let's start that campaign right now actually!"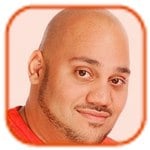 Posted by Andru Edwards Categories: Drama, Prime Time, Sci-Fi/Horror, UPN, WB, Features, Gossip,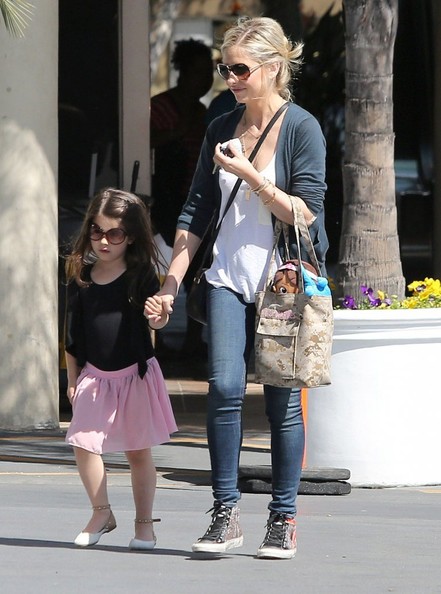 Sarah Michelle Gellar thinks she's too old to star in a Buffy the Vampire Slayer movie.
The 36-year-old actress, who played teen heroine Buffy Summers in the sci-fi TV series between 1997 and 2003, doesn't foresee her classic TV show spawning a movie spin-off like Veronica Mars as she worries she wouldn't be able to pull off the daring martial arts stunts now she's older.
"I'm a little old now. I feel like Buffy would have a wooden stake walker. I'm not quite sure how that would work," she said.
The Crazy Ones star also admits she has her reservations about a big-screen adaptation of the series as Buffy originally started out as a critically panned, camp 1992 horror movie starring Kristy Swanson. Buffy was [already] a movie. See, I think people forget that. Buffy was a movie first, and I don't know if you guys know this, but it didn't really work! I see you laughing at me over there, but it kind of didn't work. We spent our whole first year or two apologizing for the movie. So, I think it would be an incredibly different pressure," she explained.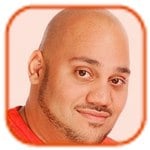 Posted by Andru Edwards Categories: Comedy, Prime Time, HBO, Gossip,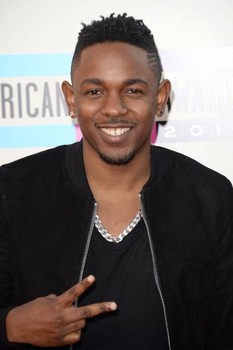 Lena Dunham wants Kendrick Lamar to appear on Girls.
The actress and writer is desperate for the "Swimming Pools" rapper to appear on her show and she's already got an idea of an "inappropriate" storyline he could be involved in: "If I could ever get any rapper, right now I'm going to go with Kendrick Lamar. I would want him for something inappropriate. I'd say to him, 'I'm in a relationship, but I want you to know that I connect with you on a visual level.' He would make a nice addition to our cast. He's really busy though."
Click to continue reading Lena Dunham Eyeing Kendrick Lamar for 'Girls'
© Gear Live Media, LLC. 2007 – User-posted content, unless source is quoted, is licensed under a Creative Commons Public Domain License. Gear Live graphics, logos, designs, page headers, button icons, videos, articles, blogs, forums, scripts and other service names are the trademarks of Gear Live Inc.