Posted by Jacci Lewis Categories: Daytime, Drama, ABC, General Hospital, Announcements, News,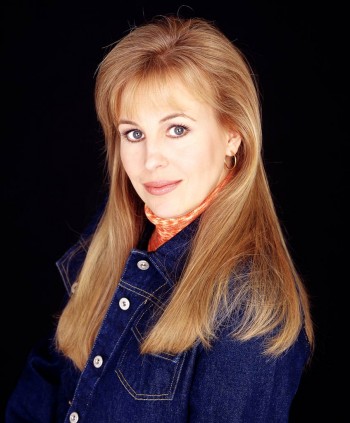 Genie Francis, one half of daytime's famed duo 'Luke and Laura', is returning to General Hospital, albeit briefly.
Francis will reprise her role as "Laura"on the ABC soap beginning August 26. Francis told the Associated Press the stint will be short and will deal mainly with her relationship with daughter Lulu Spencer (played by Emmy-nominated actress Julie Marie Berman). Genie Francis also indicated that she would resurrect her role as Laura on a more permanent basis if offered. "I would stay on, but General Hospital honestly doesn't seem to want that relationship with this character at the moment. They want little short doses during sweeps periods. It's not entirely up to me. I'm thrilled and delighted my audience stands behind me. If they didn't, you can be sure I wouldn't get to come back for these visits."
Click to continue reading Genie Francis Returning to General Hospital
Read More

|
Associated Press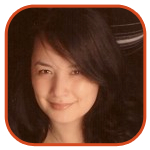 Posted by Veronica Santiago Categories: Daytime, Drama, Prime Time, Cable, General Hospital, Gossip,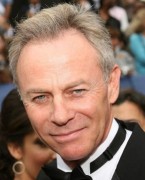 As if Robin needed more stress during her pregnancy.
Last week, we told you that Antonio Sabato Jr. would be visiting SOAPnet's General Hospital: Night Shift this summer. His character, Jagger Cates, would serve as a reminder to Robin about her first love, Stone. Now another figure from Dr. Scorpio's past will be checking into Port Charles: her father, Robert Scorpio.
When Season 2 of Night Shift premieres, GH alum Tristan Rogers will find himself admitted for "a major health issue that'll have him grappling with his mortality." (That 'health issue' must be going around; I think Luke Spencer caught it last year.) His stay at General Hospital will not only allow Robin to bond with her dad/patient, it will finally give Robert a chance to address his daughter's HIV-positive status.
Could Tristan Rogers' appearance also mean a possible reunion between him and Finola Hughes (Anna Devane)? Let's hope! General Hospital: Night Shift kicks off sometime this July.
Read More

|
TV Guide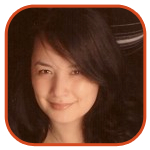 Posted by Veronica Santiago Categories: Daytime, Prime Time, ABC, Cable, General Hospital, Gossip, Renewals,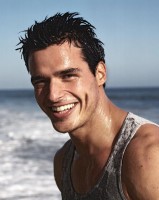 Since he recently jumped into the celebrities-as-talent pool, this announcement really doesn't come as a big surprise. After 13 years away, Antonio Sabato Jr. is returning to the fictional city that made him famous: Port Charles.
Starting in July, the Celebrity Circus contender can be seen on General Hospital: Night Shift, SOAPnet's spinoff of the ABC hit sudser. For the program's second season, Antonio will once again play Jagger Cates, a role he originated back in the early 90's. It was around that same time that both Sonny Corinthos and Miguel Morez (a long-haired Ricky Martin) entered the scene.
Those who can clearly remember watching GH during that time probably recall that Jagger Cates was Stone Cates' brother. Stone Cates being, of course, Robin Scorpio's first love. (He died after suffering from AIDS.) Jagger's presence will surely affect an emotional Robin, who is now pregnant with Patrick Drake's baby.
Click to continue reading Daytime Dish: Antonio Sabato Jr. Returns to General Hospital
Read More

|
TV Guide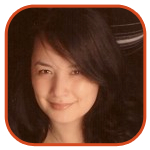 Posted by Veronica Santiago Categories: Action, Animation, Comedy, Daytime, Drama, Kids, Prime Time, Sci-Fi/Horror, Specials, Cable, CBS, HBO, NBC, The CW, General Hospital, DVD,
Here are some of the TV on DVD options available this Tuesday.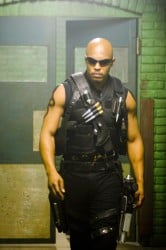 Blade (Complete Series)
Comedy Central Roast of Flavor Flav
Dallas (Season 8)
The Dragnet Collection (Volume 1)
The Equalizer (Season 1)
Family Ties (Season 3)
General Hospital: Night Shift (Season 1)
George of the Jungle (Complete Series)
Girlfriends (Season 3)
Pokemon (Season 1, Vol. 3)
60 Minutes: Saddam's Confessions
60 Minutes: House of Cards
Tactics (Complete Series)
Tell Me You Love Me (Season 1)
Click here to see the Movies-On-DVD options for this week.

Posted by Jacci Lewis Categories: Daytime, Drama, ABC, General Hospital, Editorial,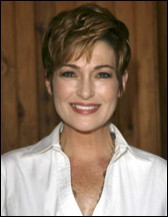 Whether by accident or by design sometimes an actor considered a bit player or non-essential to a TV show's main storyline becomes an underground fan favorite.
Meet Carolyn Hennesy a.k.a. Diane Miller on General Hospital. Hennesy is one of those actresses who probably gets a lot of people coming up to her and saying, "Didn't we go to high school together?" or "Weren't you my brother's divorce attorney?" The 46-year old classically trained actress looks so familiar because she works steadily in Hollywood and has for years.
Hennesy's IMBd.com page lists bit parts in everything from Dawson's Creek to Moesha to Deadly Invasion: The Killer Bee Nightmare but so far none of those roles have launched her into that fabled realm of name-recognition stardom.
Some General Hospital fans think that should change. A few have even launched a write-in campaign on various soap opera message boards to get Henessey's character a life and storyline of her own.
Click to continue reading General Hospital's Underground Fan Favorite

Posted by Jacci Lewis Categories: Daytime, Drama, Talk Shows, ABC, General Hospital, Editorial,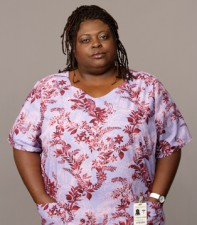 OK, I know it is for a good cause and all but I couldn't help feeling a bit icky yesterday when one of the characters on ABC's General Hospital mentioned a brand name product he liked: Campbell's V8 Fusion drink.
This not-so-subtle plug was a result of ABC teaming up with Campbell's Soup Company and the American Heart Association's "Go Red for Women" effort to raise awareness about the dangers of heart disease in women. The February-long effort spans ABC's entire daypart including heart disease related topics on The View and as ABC's press release states "cause-related marketing" on ABC's Soapnet cable channel.
Some of the shows are able to weave the important public service message in fairly seamlessly. On ABC's One Life to Live this integration of reality and storyline will culminate in a "Go Red" Valentine's Day Ball hosted by usual enemies Dorian Lord and Viki Davidson. Viki has a history of heart disease and most soaps can't go more than a few months without a ball storyline anyway.
ABC's All My Children is working in the concept by having the ladies of the fictional Fusion Cosmetics host a "Go Red" Fashion Show. Not too much of a stretch there either.
Click to continue reading General Hospital's Heart Disease Awareness Effort Strikes an Awkward Note
Read More

|

Posted by Jacci Lewis Categories: Daytime, Drama, Prime Time, ABC, CBS, NBC, General Hospital,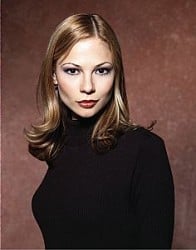 It sure pays to play a Carly on ABC's General Hospital. Yet another ex-Carly returns to the soap opera world tomorrow, this time on NBC's Days of Our Lives.
Tamara Braun, who played Carly Benson-Roberts Corinthos on General Hospital from 2001-2005 arrives in Salem on Friday, February 8.
Braun's character is Ava, described as a 'mystery woman' from Steve "Patch" Johnson's past. If history is any indication, Days fans should warm up to her fast.
When Tamara Braun joined ABC's General Hospital in 2001 she took over the role of a pivotal, established character. The actress who originated Carly in the 90's, Sarah Brown was and still is a fan favorite. Brown just returned to Port Charles in an entirely new role as Claudia Zacchara.
Click to continue reading Tamara Braun, Ex-Carly from 'General Hospital' Joins 'Days Of Our Lives'
Read More

|
Soapnet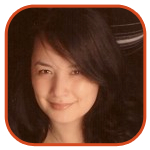 Posted by Veronica Santiago Categories: Daytime, Drama, ABC, CBS, General Hospital, Gossip,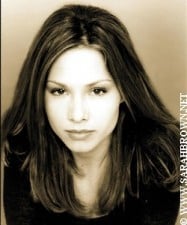 Sarah Brown, the first of four actresses to play the role of Carly Corinthos, will be making a return to General Hospital. Interestingly enough, she won't be there to take her old spot back (like Rebecca Budig recently did on All My Children). Brown will be making a splashy entrance as an entirely new character: Claudia Zacchara, mobster Johnny's sister. (Don't try and question how this could happen; Kelly Monaco played a different character on the vampire-filled Port Charles before she became Sam on the bloodsucker-less GH.)
Sarah, who originated the role of Carly back in 1996 (she left in 2001), will not only have a juicy face-to-face with the current Carly (played by Laura Wright), she'll have a heated encounter of the bedroom kind with her old hubby, Sonny Corinthos. I can't wait! Brown currently has a one-year contract with the daytime drama and is scheduled to make her debut on Thursday, Jan. 31.
Click to continue reading Daytime Dish: 'GH', 'One Life to Live', 'As The World Turns'
Read More

|
TV Guide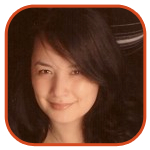 Posted by Veronica Santiago Categories: Daytime, Late Night, Talk Shows, ABC, Cable, NBC, Syndication, General Hospital, Saturday Night Live, News,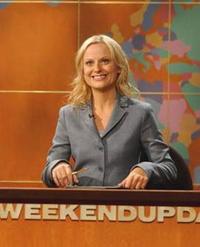 If the Writers Guild of America strikes on Monday as scheduled, you can expect a slate of late-night reruns to put you to bed. Assuming a last-minute Sunday mediation session doesn't prevent the 12,000 WGA members from walking out, daily productions ranging from The Colbert Report to Late Night with Conan O'Brien will immediately go into repeats. So much for November sweeps.
The impact will not necessarily be limited to evening fare; daytime chatfests like The Ellen Degeneres Show may be affected as well. Fortunately soap operas like my fave, General Hospital, have stockpiled scripts that should leave them immune for months to come.
Tonight's Saturday Night Live with Brian Williams could also be the last Lorne Michaels production for some time. But given SNL's lame tendency to air repeats anyway, who'd even notice?
Read More

|
Hollywood Reporter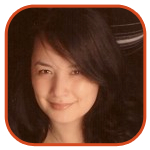 Posted by Veronica Santiago Categories: Daytime, ABC, General Hospital, Internet, Video,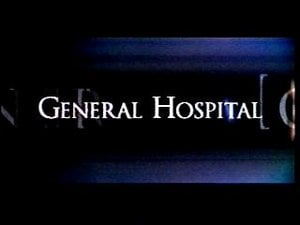 In the next few weeks, ABC will softly launch special video podcasts for its daytime viewers. Fans of General Hospital, All My Children and One Life to Live will have the opportunity to watch weekly promotional features about their favorite soaps. In addition to storyline teases, the videos will include behind-the-scenes material and interviews with the sudsy actors and actresses. The podcasts, very similar to those already available for Lost can be accessed via ABC's website and iTunes.
© Gear Live Media, LLC. 2007 – User-posted content, unless source is quoted, is licensed under a Creative Commons Public Domain License. Gear Live graphics, logos, designs, page headers, button icons, videos, articles, blogs, forums, scripts and other service names are the trademarks of Gear Live Inc.