Posted by Wendy Michaels Categories: Daytime, Food & Home, Talk Shows, Syndication, Ratings, Renewals,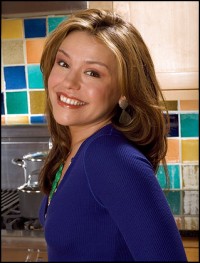 Brace yourselves… we've got two more seasons of Rachael Ray-isms to endure. Her daytime gabfest has been extended through the 2009-2010 season. Don't get me wrong, I love her recipes and can sorta stomach her 30 Minute Meals program on the Food Network. An hour of her talk show Rachael Ray is just way too much to endure though. Her personality seems over the top—maybe it is genuine, but there is just too much hyper energy behind it for me to stick through an entire hour of her show. Folks love her though—she really appeals to the masses and she's the polar opposite of stuffy Martha Stewart. Her show is the top new syndicated show of the season, so she certainly has a following. Roger King, CEO at CBS Television Distribution, said of the renewal, "It's clear that Rachael's devoted fans are happy to welcome her into their living rooms every day and the positive response from our affiliate stations has been tremendous. We look forward to many more years of fantastic shows from Rachael and the show's talented creative team." Can she keep the energy up for a couple more seasons? My money says yes, and then some.
Read More

| Zap2it

Posted by Wendy Michaels Categories: Food & Home, Prime Time, Reality, Bravo, Cable, Cable/Satellite,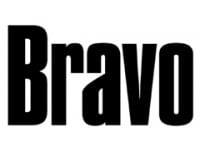 Bravo has introduced their latest reality show concept—called Top Design, the show will pit 12 interior designers, architects and artists against one another for the top prize. Hey, it worked for Project Runway and Top Chef, so why not? Hosted by Todd Oldham, uber-designer, this is yet another interesting entry into the reality genre. I poo-poo'd Project Runway until I actually got caught in a marathon airing and could not look away! "Bravo has successfully brought spirited competition to both the fashion and food industries," Bravo President Lauren Zalaznick said. "Now our passionate viewers will be rewarded each week when they 'watch what happens' as the creativity and drama unfold through each pressure-filled design challenge."
Okay folks, you know the drill. Each week the contestants will face off in a challenge, where they will be judged by design experts, and picked off one by one. The winner receives a $100,000 prize, a new car, an editorial feature in Elle Decor, and a showcase at a big hoopty-do event. The premiere episode will air on January 31st, after the season finale of Top Chef.
Read More

| Zap2it

Posted by Wendy Michaels Categories: Daytime, Food & Home, Talk Shows, Oprah Winfrey Show,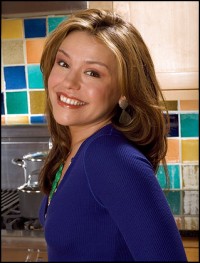 For better or for worse, Rachael Ray will debut as talk show host in mid-September. If you've never caught her Food Network Shows, she is the self-proclaimed 30-minute meal guru. What started with a cooking show on the Food Network, soon snowballed into other programs on the network, then her own magazine, and now—naturally—her own talk show. I, for one, have a hard time listening to her talk (and I've seen the same complaint on bulletin boards), so it's interesting that she'll be chatting it up on The Rachael Ray Show. Of course, she does have appeal. For the complaining I do about her goofy little expressions (yummo! or EVOO to abbreviate Extra Virgin Olive Oil), I still watch her cooking shows and my kids absolutely love it. I even have one of her cookbooks and have thumbed through an issue or two of her magazine. The Rachael Ray Show premieres September 18th, with Oprah Winfrey among the guests slated for the first week. Initially surprising that such a high-profile guest as Oprah would appear—then again, the show is co-produced by King World and Winfrey's Harpo production company.
Read More

| People
Posted by Abby Rose Dalto Categories: Food & Home, Reality, Bravo, FOX, Hell's Kitchen, American Idol, Survivor, The Bachelor,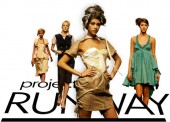 Too often the stars of reality television are famous simply for being famous. Their only talent is the shamelessness of appearing on one of these shows. The Real World was originally an experiment in human nature – "what happens when people stop being polite and start getting real?" – but after seventeen seasons it has become simply a pageant for those that want to be on TV but lack the talent and dedication to do so legitimately.
There have been a few exceptions to this rule. American Idol contestants choose to compete on the show not just for a chance at winning, but for a chance at gaining exposure. That is, exposure that they can actually use. Very few cast members of reality shows like The Real World, Survivor, Big Brother, or The Bachelor actually are able to use their "exposure" to jump-start their careers. However the contestants of talent showcases such as American Idol, America's Got Talent, or Making the Band have the potential to hold on to their "fame" after the shows end.
Lately there have been more and more shows that take this concept to the next level: the contestants are aiming not just for "fame", but for success. Programs like the Ben Affleck/Matt Damon vehicle for aspiring filmmakers, Project Greenlight, or Project Runway - which premieres its third season tomorrow at 10pm EST – both focus on people with actual skills such as fashion design.
Other shows that followed people being creative include three cooking programs, Bravo's Top Chef, FOX's Hell's Kitchen, and The Food Network's The Next Food Network Star. HGTV Design Star, which premieres July 23, will feature competing home designers.
These shows all have the potential not only to be quality TV, but to serve as stepping-stones for the cast members. Their prize – whether they win or lose – will not simply be fifteen minutes of fame, but hopefully a lasting career. They aspire not to be the world's next big celebrities, but rather the "next big thing" in their respective fields… even after the cameras stop rolling.
Read More

| Time
Posted by Abby Rose Dalto Categories: Food & Home, Reality, Specials, Cable,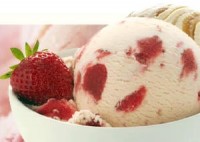 The Food Network has teamed with Haagen-Daz to bring us a two-hour special called Scoop! The special will focus on five contestants competiting to create a new ice cream flavor.
The suggested flavors from the ten semi-finalists included such original combinations as caramelized figs and walnut, mocha malt crunch, caramelized apple crisp, strawberry mocha supreme, pumpkinlicious, cannoli, sticky toffee pudding, toasted coconut, peach amaretto praline, and chocolate chipotle. I can't wait to see (and then taste!) the winning flavor.
Jim O'Connor of the Food Network's The Secret Life of… will host the special, which airs July 15. The limited-edition flavor will be sold nationwide by Haagen-Daz July 16.
Read More

| Reality TV World
Posted by Zoe Stagg Categories: Food & Home, Reality, Talent,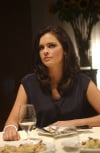 Someone was listening! Every rant I've made about the absolute worst reality hostess of all time was heard! Katie Joel is packing her knives and going home. The now former host of Top Chef has been cut loose. Though no formal reason for her departure was given, we can all guess…her recipe was 100% flavor-free. I no longer hope Gordon Ramsay meets her in a dark alley, and I can finally look forward to Top Chef Season 2 this fall. Let the speculation on her replacement begin. Please, please, Alton Brown.
Read More

| D Listed
Posted by Kristen DeLeon Categories: Food & Home, Reality, Specials, Cable,
Food Network should be getting really excited about their new special, Food Network Caters Your Wedding. This show chooses one couple out of hundreds of contestants and helps them with their wedding by catering the entire thing. Even more exciting, the lucky pair becomes judges of a wedding cake competition given in their honor. The cake they choose to be the winner will be created for their very own reception. The couple may know a lot about food, but they couldn't possibly make all of these decisions themselves. Food Network Stars come in at this point to aid the couple in making the best choice for food and wine. Giada de Laurentis and Bobby Flay helped out in this past episode making the Las Vegas wedding a complete success.
Posted by Eric Chaloux Categories: Food & Home, Prime Time, Reality, Cable, Ratings,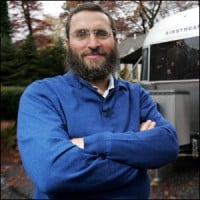 Dr Phil better get out his "A-Game" because new television therapist Rabbi Shmuley Boteach is red hot right now and moving up in the ratings with TLC's Shalom in the Home. It's good stuff. Rabbi Shmuley is not made for TV therapist. He'll tell you like he sees it - but not in the Dr. Phil type of way. He's an Oxford-trained theologian and philosopher who's written a dozen-plus books on relationships and families and counseled thousands of people through all of life's challenges. The show now has video podcasts available for your "Oy-Pod."
Here are some of his Shmuleyisms:
You can't be a good parent without being a good spouse.
There are two kinds of parental love: the love you give your kids, and the love you give your spouse. Kids with loving spouses grow up believing in romantic love.
It's your kid's job to resist. It's your job to impose your will.
Good discipline is just another form of love.
Ten percent of life is what happens; the other 90 percent is what you do about it.
Many of us parent out of fear - fear of alienating our kids, fear of making the wrong choice - but fear never leads to the right destination.
You cannot fix your children without also fixing yourself.
Shalom in the Home airs Mondays at 10 ET/PT on TLC. They're also looking for families to be on future episodes. You can find an application on the Shalom in the Home Web site.

Read More

| Shalom in the Home
© Gear Live Media, LLC. 2007 – User-posted content, unless source is quoted, is licensed under a Creative Commons Public Domain License. Gear Live graphics, logos, designs, page headers, button icons, videos, articles, blogs, forums, scripts and other service names are the trademarks of Gear Live Inc.