Posted by Rhys Alexander Categories: Comedy, Drama, ABC, Desperate Housewives, Talent,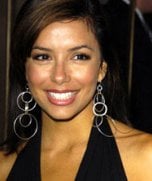 TMZ is offering a peek at a video of Eva Longoria in her earlier days, "when she couldn't even afford to put gas in her car." In an apparent ploy against poverty, Eva and a friend began a female comedy act entitled "Hot Tamales Live." Follow the link below to view the video.
Read More

| TMZ
Posted by Rhys Alexander Categories: Drama, Prime Time, ABC, Desperate Housewives,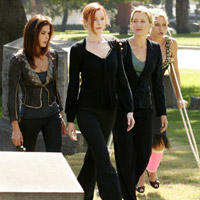 Poor Bree. A philandering, then murdered, husband. An evil, revenge-driven son. A distant daughter. An insane stalker. And then, taking part in a murder (sort of) herself. Her life sure hasn't been easy. But of course, it's much more fun for the viewers that way! And it's not over yet - it was recently announced that Bree, once the 'perfect' housewife and mother, will begin another battle…with the bottle.
The ABC show's creator, Marc Cherry, says Marcia Cross' character — who became a widow following her husband's poisoning and then watched her flipped-out fiance die of an overdose — isn't reacting well to changes.

"We're starting her descent into alcoholism," Cherry tells TV Guide in its Jan. 2 issue, on newsstands Thursday. He says there are some alcohol-fueled moments with her fellow housewives where "it gets pretty ugly."
Read More

| TMZ
Posted by Rhys Alexander Categories: Comedy, Drama, Prime Time, ABC, Desperate Housewives,
Desperate Housewives premiered this week in China. The show will be dubbed in Mandarin and will air three episodes in a row each night, with the entire first season complete in a week. No waiting a week between episodes translates into lucky viewers. Reportedly, the show has been "cleaned up" to better fit in with the new viewers' expectations. Will the show be a mega-hit in its new country? Only time will tell. Hmm…I wonder how you say 'oversexed neurotic' in Mandarin?

Read More

| ABC News
Posted by Rhys Alexander Categories: Comedy, ABC, Desperate Housewives, Prison Break, Spoilers,
With so many repeats looming, viewers are 'desperate' for spoilers to shake things up a bit. TV Envy likes to please, so here you go! Spoilers after the jump, in case you'd rather be surprised.
Click to continue reading Desperate Housewives Spoilers
Posted by Rhys Alexander Categories: Comedy, ABC, Desperate Housewives, Spoilers,
On with our sweeps spoiler extravaganza: Desperate Housewives. Just what will these madcap ladies be up to next? Find out after the jump.
Click to continue reading Desperate For Spoilers?
Posted by Rhys Alexander Categories: Comedy, Prime Time, ABC, Desperate Housewives,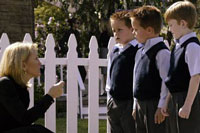 Looks like a question Desperate Housewives fans have been asking all season has been answered: what happened to the twins? Lynette's just-this-side-of-evil twin boys, Preston and Porter, played by Brent and Shane Kinsman respectively, will once again be seen on the show. Seems like they had to finish wrapping their new film, Cheaper By the Dozen 2. Lynette will no doubt be pulling her hair out again over these two any day now. True, that mystery has been solved, but how about this one: how come baby Penny hasn't aged a day in nearly two years? Hmmm…maybe it's the same reason Gabrielle hasn't started showing even the tiniest bit of pregnancy yet.
Posted by Rhys Alexander Categories: Comedy, Prime Time, ABC, Desperate Housewives, Gossip,
Jokes have been made since the season began concerning Gabrielle's (played by Eva Longoria) 'magical' pregnancy: no matter how far along she was, she didn't show any sign of being pregnant, still wearing her typical skin-tight clothes without a hint of a bump. Now disgusted fans are wondering if is it because the show never intended for Gabrielle to have the baby? Gabrielle took a tumble down the stairs in the last episode, and the last shot of her sadly gazing at a sonogram picture strongly suggested that she'd suffered a miscarriage, which viewers of the show are none too happy about. It's a cheap plot device, even for the notoriously cheap sweeps season. And falling down the stairs? That harkens back to Gone With the Wind…are the writers so "desperate" they must resort to the most tired clichés?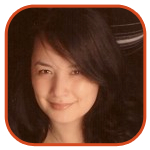 Posted by Veronica Santiago Categories: Comedy, Prime Time, ABC, Desperate Housewives, Gossip,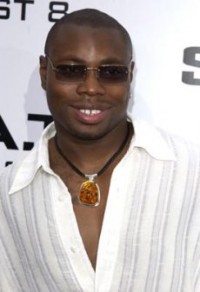 So just when you thought you figured out who the mystery man was in the Betty Applewhite's basement, you are going to have to guess again. Apparently actor Page Kennedy may have acted inappropriately on the show and in real life. A Desperate Housewives spokesperson announced Tuesday that Page Kennedy was fired for "improper conduct." No other information has been released thus far elaborating on the details. According to insiders, the incident did not involve any of the cast members. Variety is reporting that newcomer Nashawn Kearse (Entourage, Marci X) has already been slated to take over the role of Caleb. Kennedy's last appearance will air this Sunday.

Read More

| ABC News
Posted by Rhys Alexander Categories: Music, CBS, Desperate Housewives, Lost, Editorial, Gossip,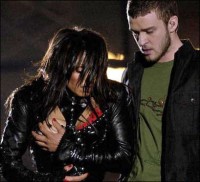 When Janet Jackson's breast was exposed during her routine with Justin Timberlake at the 2004 Super Bowl, the world seemed to explode. Suddenly, every channel was carrying censored footage of the event. Newscasters rambled about it. The exposure was the hot topic, everywhere from news stations to the work water cooler.
The reaction was almost violent in its intensity. The FCC fined CBS a record $550,000 for the incident. The NFL swore to never let MTV—surely the most qualified for the position—ever produce a halftime show again. The FCC called the incident "disgusting" and "indecent," and swore that stricter codes of morality and decency would be enforced upon entertainment media. But who has the right to decide what is decent? More importantly, is it even a relevant issue?
The top 5 television shows in a current Nielsen Rating were:
CSI
Desperate Housewives
Lost
Without A Trace
Grey's Anatomy
Let's review what the driving force behind each is, shall we?
Violence. Death. Gross stuff. Really, really gross stuff.
Sex. Quirky sex. Forbidden sex. And Sex.
Violence. Death. Sex on the beach.
Violence. Crime.
Sex. Doctors doing gross stuff in operating rooms. Doctors having sex right after doing gross stuff in operating rooms.
Obviously, Americans are not as concerned with 'decency' as the FCC may like to believe. Perhaps it's time to step off the soapbox and examine the real evidence: Americans want their sex, and their violence too.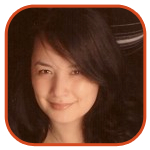 Posted by Veronica Santiago Categories: Comedy, ABC, Desperate Housewives, Features,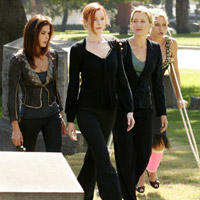 I don't know about you—- but if I was a mother of four children, I'd be more than happy to have an excuse to get a few drinks after work. "But honey – my boss made me do it." Apparently Lynette doesn't feel the same way I do, and she was growing very resentful that her boss, Nina, was dragging her to bars every night. Unfortunately, Lynette only had herself to blame since she was the one who opened up Pandora's box. Who knew that trying to help out her boss would go so wrong?
In an effort to help her unwind, Lynette threw in the towel and offered to buy Nina a drink. Unbeknownst to Lynette, her boss was a wildcat repressed in a hard management shell. After scoring a few drinks and an eventual score, Nina comes back to work in old clothes and a new attitude. Not wanting the good times to end, Nina pressures (a.k.a. blackmails) Lynette to come out with her again…and again…and again. After all, it's fun going out with someone who's married – you don't have to compete for the male attention. Fed up doing Nina's man-bidding, Lynette finally decides to end the fun once and for all. With a new look and new attitude, she works the bar for herself. After stealing the spotlight from Nina, Lynette wins her freedom back. Apparently going back home to a husband and four kids is a real victory for some.
Click to continue reading Desperate Housewives: They Asked Me Why I Believe in You
© Gear Live Media, LLC. 2007 – User-posted content, unless source is quoted, is licensed under a Creative Commons Public Domain License. Gear Live graphics, logos, designs, page headers, button icons, videos, articles, blogs, forums, scripts and other service names are the trademarks of Gear Live Inc.