Posted by Christina Furtado Categories: Desperate Housewives, Talent, News,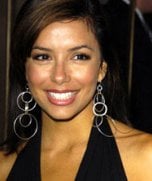 Eva Longoria, known for playing Gabrielle Solis on the megahit Desperate Housewives and for being glued to the side of basketball star boyfriend Tony Parker, now also wants to be known for something else: writing erotic novels. Longoria already has a book deal and an idea for the plot. "They offered a huge deal and I like the idea of seeing my book on a shelf," says Longoria. "The plot's top secret so far but let's just say I have a wild imagination."
Someone should tell her that the book will sell really well among the male demographic if she makes herself the main character—and adds pictures.
Read More

| The Book Standard
Posted by Eric Chaloux Categories: Prime Time, Reality, CBS, Desperate Housewives,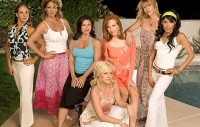 It's a show that is nothing like it's name…Tuesday Night Book Club airs Tuesday on CBS. Right off the top you've got to figure out that it's not about books. I don't think that would bring in the big numbers CBS is hoping for with this summer series. It's a one-hour show that follows the lives of seven "real" women as they deal with life in Scottsdale, Arizona. Well, as real as it can get with a camera crew following you around 24/7. It's kind of a Desperate Housewives with a reality show twist. We'll have to watch and see who turns out to be the real Susan or Bree.

Read More

| Hollywood Reporter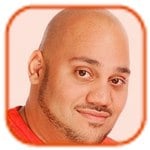 Posted by Andru Edwards Categories: ABC, Alias, Commander In Chief, Desperate Housewives, Lost, Internet, News,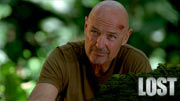 Earlier today ABC launched an online interface, allowing you to stream spisodes of popular ABC shows directly within your web browser. Shows like Lost, Desperate Housewives, Alias, and Commander-in-Chief are all ready to be consumed at your leisure. The shows feature limited advertising, which include four thirty-second spots within each episode. The shows are updated weekly, and will be available from May 1-June 30 as part of an initial trial period.

Read More

| ABC Episode Streaming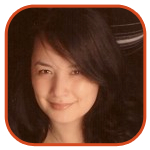 Posted by Veronica Santiago Categories: Comedy, Prime Time, ABC, Desperate Housewives,
Alrighty then. Kyle MacLachlan, most recently on the failed drama In Justice, will be making his debut on another ABC show very soon. The former Twin Peaks star is probably best known to the Housewives' female audience as Dr. Trey McDougal on Sex and The City, so starring with another gaggle of women should come as no problem to him. Let's just hope that he doesn't have another impotency problem when he tries to woo Susan. As if she didn't have enough man problems. MacLachlan's first air date is scheduled for April 16. He is scheduled to appear in several episodes and may even be seen again this fall.
Posted by Christopher Stone Categories: Comedy, Prime Time, ABC, Cable, Desperate Housewives, Rumors,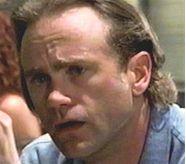 Lee Tegersen, for six seasons compelling as Tobias Beecher, convicted of Vehicular Manslaughter on HBO's unflinching prison drama Oz, has resurfaced on the last two episodes of the Alphabet Network's Desperate Housewives. What's more, the good-looking actor, frequently in scenes of full frontal nudity and Brokeback-like prison sex on Oz, is playing a clean, sober, and straight recovering alcoholic on Housewives.
Tegersen's character, Peter McMillian, was Bree's Alcoholics Anonymous sponsor in his first episode (March 26). In his second Desperate outing (April 2), Lee as Peter fled the Van De Kamp house after Bree kissed him. It's not that McMillian is immune to the charms of Wisteria Lane's hottest redhead. As it happens, Peter is not only a former alcoholic, he's also a recovering sex-aholic who's not quite ready for dating.
In his real, not reel, life, Lee Tegersen, 40, is rumored to be dating 60-year-old Cher. I say, "What's a mere 20-year age difference between lovers if your squeeze is a show business legend?"
Read More

| HBO
Posted by Christopher Stone Categories: Drama, ABC, Desperate Housewives, Talent, News,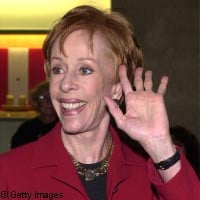 On Sunday, April 9, a television legend will be ringing Bree Van De Kamp's Wisteria Lane doorbell. That's when Carol Burnett guest stars on Desperate Housewives as Bree's bad seed stepmother Eleanor Mason. Don't expect the veteran comedienne to be the spoonful of sugar that makes the medicine go down on Wisteria Lane. At Carol Burnett's request, Marc Cherry, Housewives' creator and executive producer, is writing Eleanor as an evil woman. In that case, she'll be a good match for Bree's son, Andrew, or he is more commonly known at my house, Satan's Spawn. Should Burnett's evil turn catch fire with viewers, TV's legendary funny lady is open to reprising the role in subsequent episodes.

Read More

| USA Today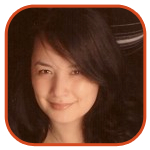 Posted by Veronica Santiago Categories: Prime Time, ABC, Alias, Desperate Housewives, Grey's Anatomy, Lost,
You know that the summer is fast-approaching when ABC is already announcing their big finales. Make sure to adjust your Tivos—most of these season-enders are two hours long:
GREY'S ANATOMY: May 14th and May 15th
BOSTON LEGAL: May 16th
INVASION: May 17th
DESPERATE HOUSEWIVES: May 21st
ALIAS: May 22nd (Series finale)
LOST: May 24th
Posted by Rhys Alexander Categories: Drama, ABC, Desperate Housewives, News,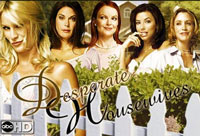 Desperate Housewives frenzy is spreading across the world. In fact, producers at Buena Vista International Television Latin America will produce four new versions of the popular show.
Buena Vista International Television Latin America announced plans Thursday to produce four new versions of the Golden Globe-winning series in Spanish and Portuguese.

Each version of the show will have its own cast and cultural allusions, though the underlying plot will stay true to the format of the original series.

The Spanish versions of the show, titled Amas de casas desesperadas, will air in Colombia, Argentina and Ecuador and the Portuguese version, titled Donas de casa desesperadas, will air in Brazil. "The script of the series perfectly fit the profile of what the Latin American audience looks for," Fernando Barbosa, senior vice president of Buena Vista International Television Latin America, said in a statement. "It looks similar to the telenovelas."
What do you think? Will the show succeed across cultural boundaries?

Read More

| Yahoo! Entertainment
Posted by Rhys Alexander Categories: Reality, Cable, Desperate Housewives,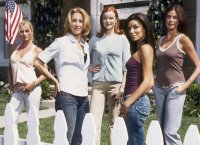 Five wealthy, beautiful housewives get together to gossip among million-dollar homes and picture-perfect lawns. Does this sound familiar? It's not Desperate Housewives; it's 'The Real Housewives,' which will debut on Bravo this March. Reality TV fans have been anxiously awaiting its arrival since Bravo first announced plans for the show in May 2005.
Bravo has announced a new reality TV series called the "The Real Housewives" that is planned for first quarter of 2006. Bravo says "The Real Housewives" is a wildly entertaining, larger-than-life look within one of the most affluent gated communities in America. All aspects of the "richer than thou" OC life that prevails among the families of the community will be exposed.

The Real Housewives" will follow a mix of families and personalities within this extraordinary, picture perfect contained "set."
With its mix of Desperate Housewives and The O.C.—both extremely successful television shows—The Real Housewives seem like a sure thing. I wonder if there are any cute gardeners around for the wives to get cozy with?

Read More

| Reality TV Magazine
Posted by Rhys Alexander Categories: Drama, Prime Time, ABC, Desperate Housewives,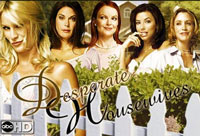 Oh dear. Looks like not everyone loves those crazy ladies on Wisteria Lane after all. Desperate Housewives recently began airing in China—in censored form—to great speculation. Would it succeed in a culture so different than what the show portrays? Would editing hurt the show? Would Susan get on everyone's nerves?
Looks like the Chinese audience is less than receptive:
Ultimately, it's the show that matters. To put it bluntly, "Housewives" does not have a demographic fit in the Chinese market. True, it is high in quality and has suspense, thrill and murder as plot hooks to entice a wider audience. But a typical television viewer in China is not someone well-versed in Western arts and literature, mesmerized by parallel narratives and ingenious tracking shots. It is usually someone with no advanced education but simply wants to kick off her shoes and relax after a hard day's work.

For one thing, American serials like "Desperate Housewives", with their witty innuendoes and multiple twists, are too fast-paced for Chinese taste. Some viewers complained they would get lost with the plot after a bathroom break. But with South Korean soaps, even if you skip three episodes, you can still follow the story lines.

On a deeper level, life on Wisteria Lane, the fictional California community in Housewives, is too far removed from ordinary Chinese, even the burgeoning middle class. A Chinese teenager would never, in her right mind, advise her single mother on the etiquette of dating. When Chinese housewives get into an adulterous mood, they would not turn to teenaged gardeners, who are usually migrant workers in rags, but to people with deeper pockets and higher ranks. A Chinese woman may act as fastidious as Bree Van De Kamp, but she would not take on the arch-conservative stance of an American Republican. A Chinese super-mom, in a country with family planning policy encouraging for one child, faces challenges very different from tending four unruly kids.

Simply put, the show fails to connect with the vast number of television viewers here because it implicitly requires prior knowledge of the US middle-class lifestyle, exaggerated for dramatic effect of course. That shouldn't dampen the enthusiasm of those who crave for quality programming, but its target audience shrinks from the culturally curious to the culturally adventurous.
The fabulous Leora from the fabulous Desperate Blog has the full story.

Read More

| Desperate Blog
© Gear Live Media, LLC. 2007 – User-posted content, unless source is quoted, is licensed under a Creative Commons Public Domain License. Gear Live graphics, logos, designs, page headers, button icons, videos, articles, blogs, forums, scripts and other service names are the trademarks of Gear Live Inc.