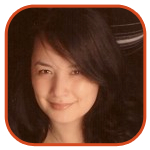 Posted by Veronica Santiago Categories: Comedy, Drama, Reality, ABC, Cable, CBS, FX, FOX, HBO, NBC, 24, Amazing Race, The, American Idol, Apprentice, The - Donald, Degrassi, Lost, My Name Is Earl, Prison Break, Scrubs, The Office, The Sopranos,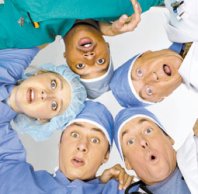 In a recent edition of Broadcasting & Cable, the trade magazine presented a list of the Best Shows on TV for the 2005-06 season. The 2nd annual poll, based on the views of 111 critics, didn't reveal many shocking choices overall…but does give much love to some underappreciated gems. Let's see how your choices compare:

BEST SHOW
and
BEST DRAMA:
Gold: Lost (ABC)—Really not much of a surprise on any of these choices. It's only shocking to remember that Lost is the only one of these three to be shut out of the Best Drama category for the upcoming Emmys.
Silver: 24 (FOX)
Bronze: The Sopranos (HBO)
BEST COMEDY:
Gold: The Office (NBC)
Silver: My Name is Earl (NBC)
Bronze: Scrubs (NBC)—Woo hoo! Even if NBC doesn't respect the comedic gem enough to give it a regular time slot (and a fall start), it's reassuring to know that the show is still being noticed.
BEST REALITY:
Gold: American Idol (FOX)
Silver: The Amazing Race (CBS)—Race may not be able to compete against Idol in the ratings department, but it still wins in my heart. No popularity contests here. The prize goes to those who simply stick it out.
Bronze: Project Runway (Bravo)—Heidi Klum has it all. Good looks, two cute kids, a sexy husband—and now a highly respected show. I hate her. I may enjoy watching her show..but I still hate her.
BEST NEW SHOW:
Gold: My Name is Earl (NBC)
Silver: Prison Break (FOX)
Bronze: Big Love (HBO)—Although I'm personally obsessed with polygamy-based stories, I feared the subject might be too taboo for the average audience. Regardless of the subject matter, this show has been a hoot to watch..and it doesn't hurt that Bill Paxton is still quite easy on the eyes. No wonder three women want to bear his children.
WORST SHOW:
Gold: Unan1mous (FOX)
Silver: The War at Home (FOX)
Bronze: The Apprentice (NBC)—While I will have to admit that my interest in this show has waned over the past year or so, I don't think it's one of the worst shows out there. But if Donald continues to make creepy remarks about the attractive females on his show, I may have to call the FCC myself.
CABLE NETWORK MORE PEOPLE SHOULD WATCH:
Gold: BBC America
Silver: FX
Bronze: The N—- Degrassi, Degrassi, Degrassi. I've said it before and I will say it again. The N is home to the best drama for teens…ever.
MOST MEMORABLE TV MOMENT:
Gold: Coverage of Hurricane Katrina
Silver: Uncle Junior shoots Tony on The Sopranos (HBO)
Bronze: Michael shoots Ana-Lucia and Libby on Lost (ABC)—I admit, I don't watch The Sopranos so I may be a bit biased here. But Michael shot two people. That should definitely earn him a higher medal than Uncle Junior. I dare say Michael even deserves the gold, but he can't compete with Nature.
Read More

| Broadcasting & Cable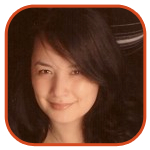 Posted by Veronica Santiago Categories: Drama, Kids, Cable, Degrassi, Features,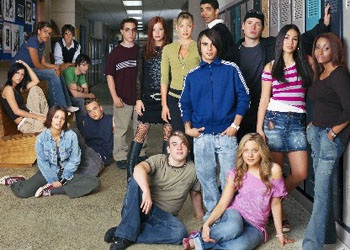 Part Two of the season finale starts with Marco and Spinner still working on the upcoming variety show. Marco praises Spin for the touching ceremony with Darcy he had just witnessed the night before, only to be surprised by the news of their breakup. Even more shocking was hearing Spinner admit to kissing someone else that same night. At that precise moment, Paige walks into the room causing Spinner to get all flustered and stumble onto the floor. Marco easily figures out that Paige was Spin's mystery woman. Cue Darcy (having a Sandy from Grease moment) to walk into the gym and see her ex still lying on the ground. Instead of kicking him while he is down, she actually begs him to take her back—right before she plants a passionate kiss on him in public. She apologizes for being a freak and asks him to consider her.
Click to continue reading Degrassi: High Fidelity - Part Two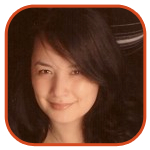 Posted by Veronica Santiago Categories: Drama, Kids, Cable, Degrassi,
As another school year winds down at Degrassi, the students are forced to face their upcoming summers—and their futures together.
Part One of the season finale begins with Darcy sitting outside The Dot waiting for Spinner. When he finishes his shift, Darcy tells him about her new summer counselor position. She then jokes that Spinner will probably be hanging out with other girls while she is gone. Spinner tries to reassure Darcy of his devotion and kisses her aggressively. She backs off reminding him that they vowed to remain virgins until marriage.
Click to continue reading Degrassi: High Fidelity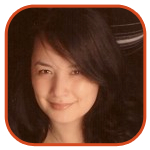 Posted by Veronica Santiago Categories: Cable, Degrassi, Features,
Time to get bed early kids—a a new school year at Degrassi starts again this Friday, April 7th. In case you were forgot what your fellow classmates were up to before the long winter break, here's a quick reminder:
Spinner was still trying to redeem himself after Jimmy Brooks was shot. He recently started dating a new girl, Darcy, who has very strong religious beliefs.
JT and Liberty were struggling with her unplanned pregnancy
Manny was trying to keep her head high after her nude video was leaked on the internet by Peter
Emma started having a flirtatious relationship with Peter behind Manny's back
Ellie and Manny were fighting for Craig's attention. Manny appeared to have won it in the end.
the kids of Degrassi just finished participating in a movie directed by Kevin Smith
BUT THERE IS A SO MUCH MORE!!! If you visit the Degrassi website, you will discover that a lot more has transpired during the break. There you can find nine Degrassi minis. These minis (about 2 minutes long each) are basically like snippets of a regular episode. What is unclear is whether or not you will have needed to watch these minis before the new season begins. Will those without access to a computer be missing a huge chunk of the characters' storylines?? In case you don't have the time to watch the minis for yourselves, study up on the following notes to make sure you're ready for your return to school.
Click to continue reading Do Your Homework Before Another Year at Degrassi
Posted by Rhys Alexander Categories: Degrassi, Talent,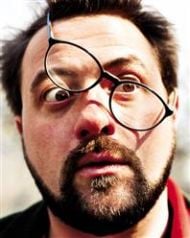 Kevin Smith, writer and director of such zany, off-color flicks as Clerks and Mallrats, has a secret addiction: television. And it's not to the shows you may think. Understandably, he loves My Name Is Earl, and was responsible for most of Jason Lee's employment before the actor was cast as Earl. But did you know Smith also loves Degrassi: The Next Generation so much, he begged to direct an episode? And he's such a fan of Veronica Mars that he finagled a cameo on the show? Isn't it wonderful how television can bring out all sides in people?
Although he's a film guy, television seems to be Smith's not-so-secret weakness. As fans know, the erstwhile Silent Bob is such devotee of "Degrassi: The Next Generation" that he contact the producers about possibly directing an episode. Told that his absence of Canadian citizenship would keep him from going behind the camera, he gladly agreed to a multi-episode acting gig playing himself. A similar sense of appreciation led Smith to a cameo on "Veronica Mars."
Read More

| Zap2it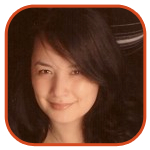 Posted by Veronica Santiago Categories: Cable, Degrassi, Features,
Since I have been engrossed with countless hours of Degrassi – old school and new – I don't know if I should be lecturing anyone about getting a grasp on reality. But since it's so easy for me to be judgmental from the other side of my boob tube, I'm going to comment away.
Click to continue reading Degrassi: Still Haven't Found What I'm Looking For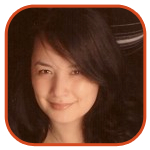 Posted by Veronica Santiago Categories: Cable, Degrassi, Features,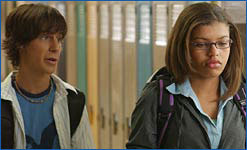 What's worse—knowing you got someone pregnant in high school.. or that you were indirectly responsible for getting someone shot? Hmmm…tough call.
JT, like your average male, is oblivious as to why his girlfriend, Liberty, is so stressed out and upset. Doesn't he know that female Presidents – even those in student council – have it hard? They don't have time to run countries and/or schools while trying to cater to the male ego. Liberty, like your typical female, doesn't make it very easy for him to understand either. She may say that she's stressed out over the school budget, but we really know that is woman-speak for "You should know."
Click to continue reading Degrassi: Foolin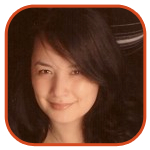 Posted by Veronica Santiago Categories: Drama, Kids, Cable, Degrassi,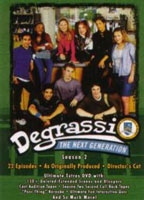 Ahhh—young love. Don't you remember when you thought your high school relationship would last forever and ever? TLA! Well it was Paige's turn in this episode to see if her fling with former teacher, Matt, would stand the test of time. Eagerly anticipating the end of Matt's Canadian summer tour, Paige gets all dolled-up for her first reunion with her older beau. Armed with a present and freshly-washed hair, Paige is disappointed to see Matt all disheveled and stinky. Nevertheless, she is excited to see him and babbles on about her grand plans for them. Paige is applying to college and would like Matt to move with her once she is accepted. Matt is clearly overwhelmed (and far too old for such juvenile dreams) and tells her that he is still re-evaluating his life. But before leaving for good, he gives her a marijuana joint as a parting gift, leaving Paige to say "You're dumping me and giving me drugs?" C'mon Paige—it could have been worse. You could have been given the pen that Lloyd Dobler received in "Say Anything."
Click to continue reading Degrassi: Death of a Disco Dancer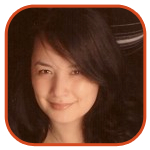 Posted by Veronica Santiago Categories: Drama, Kids, Cable, Degrassi,

I remember as young child without access to cable, I would endlessly flip through the few TV channels that I had. Such determination mixed with boredom introduced my uncultured mind to a world of things, including a foreign channel called CBC. Thanks to the Canadian Broadcasting Corporation, I was introduced to endless Bryan Adams videos, unheard of artists like Alison Moyet and most importantly - Degrassi Junior High.
I devoured every Degrassi episode that I could catch. It was unlike anything I had ever seen on American television. It was like watching an After School Special every single week. Although I can't specifically remember all the issues covered during that time (c'mon - that was 1987), I always remembered the episode when the female character, Spike, found out she was pregnant. She was in junior high! As someone also in junior high at that time, I was completely stunned to realize that things like that could happen to young pups like me. Could someone I know also get pregnant anytime soon—or was this just a Canadian thing?? Didn't this only happen to bad girls in high school? Now teenage pregnancy may seem like a pretty cliche plot line these days, but this was groundbreaking material at the time, and it was something that was definitely not sugar-coated.
Click to continue reading Study Up on Degrassi
© Gear Live Media, LLC. 2007 – User-posted content, unless source is quoted, is licensed under a Creative Commons Public Domain License. Gear Live graphics, logos, designs, page headers, button icons, videos, articles, blogs, forums, scripts and other service names are the trademarks of Gear Live Inc.