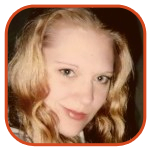 Posted by K.C. Morgan Categories: Comedy, Late Night, Talk Shows, Cable, NBC, Daily Show, The, Gossip,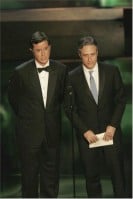 In an epic late night match-up, post-prime time hosts are facing off in a battle for the ages. It's a contest of wills that dares a meeting of cable and network TV that could rock more than one snarky show.
Well, perhaps it isn't as big as all that - but it is mildly entertaining and it's giving Comedy Central a little much-needed fodder in this strange world without TV writers. Like as not, even the best late night programs have been faltering. Jon Stewart is opening every episode by flicking paper footballs randomly toward his audience, and on Tuesday's episode Stephen Colbert played with clam shells instead of monologuing. Thankfully, Colbert recently picked a fight with fellow host Conan O'Brien to keep us all amused.
Here's the breakdown: Colbert invited Presidential contender Mike Huckabee onto The Colbert Report, thus granting him the highly coveted "Colbert bump." Naturally, Huckabee's popularity increased - and even he attributed this climb to Colbert. So, when Conan O'Brien claimed to be the real puppet master behind Huckabee's success, Colbert was affronted.
Click to continue reading The Battle of the Late Night Hosts
Read More

|
Huffington Post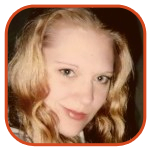 Posted by K.C. Morgan Categories: Comedy, Late Night, Cable, Daily Show, The, Editorial, Gossip,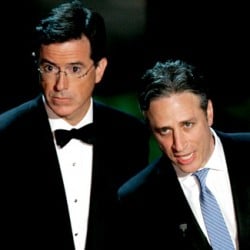 Late night TV (and Comedy Central) got a boost Monday night with the return of The Daily Show's Jon Stewart and Stephen Colbert of The Colbert Report. Absent from TV since November 1, 2007, both hosts winged it on-air without their writers, and neither was afraid to comment on the current scriptless situation. But even with these valiant efforts, viewers didn't see the same shows they're used to.
It's been pondered for weeks now, and finally the question has been answered. How will Comedy Central's two late night shows fare without writers? For these first episodes back, both hosts talked about the strike at length, each interviewing experts on labor relations and unions. Stewart, who has a background in stand-up comedy, seemed as relaxed and at home as ever on stage, though he referred to the present as "uncomfortable circumstances." Stewart also announced a name change for the show, to be in effect for the duration of the strike: 'A Daily Show'.
Click to continue reading Comedy Central Hosts Return
Read More

|
Chicago Tribune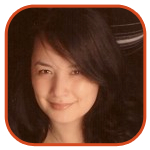 Posted by Veronica Santiago Categories: Action, Award Shows, Comedy, Daytime, Drama, Food & Home, Games, Late Night, Mini Series, Music, Prime Time, Reality, Sci-Fi/Horror, Sports, Talk Shows, ABC, Bravo, Cable, CBS, NBC, Syndication, The CW, Daily Show, The, Medium, My Name Is Earl,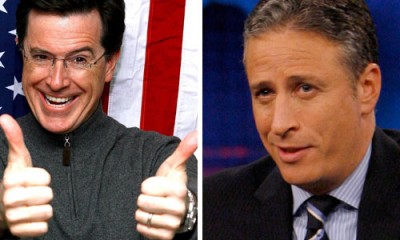 (Reminder: You can view the whole Revamped TV Programming Schedule here.)
MONDAY (1/7)
The View (ABC, check local listings): Elisabeth Hasselbeck returns from maternity leave. I'd gladly sacrifice her to the union gods for an end to the writers' strike.
Dance War: Bruno vs. Carrie Ann (ABC, 8pm): Here's our chance to see if the DWTS judges can actually teach what they preach.
American Gladiators (NBC, 8pm): "In the men's competition, an engineer takes on a radiation-control technician." The year of the nerd has now officially spilled over into 2008.
Medium (NBC, 10pm): Season four premiere. "Allison has creepy visions of a boy being kidnapped from a toy store." I never did trust that Geoffrey Giraffe.
Anthony Bourdain: No Reservations (Travel Channel, 10pm): Anthony travels to Singapore for his latest season premiere. I don't like traveling with crusty people, but I love watching them venture on TV.
The Daily Show/The Colbert Report (Comedy Central, 11:30pm): Tonight Jon Stewart and Stephen Colbert will crank out their versions of a writer-less show. God love 'em for trying.
Click to continue reading This Week on TV (1/7-1/13)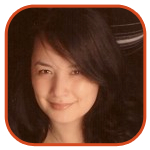 Posted by Veronica Santiago Categories: Late Night, Talk Shows, ABC, Cable, CBS, NBC, Daily Show, The, News,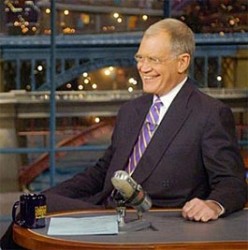 David Letterman has accomplished what no other late night host has managed to do: reach an agreement with the writers. Of course, owning your own company does have its perks.
Letterman and his production company, WorldWide Pants, have been sitting down with the Writers Guild for some time now in hopes of working out a deal. Late today, the two sides came to terms on an independent agreement that would allow both The Late Show with David Letterman and The Late Late Show with Craig Ferguson to come back on Jan. 2nd. Although the two talk shows will technically be competing with the returns of Leno, O'Brien and Kimmel, CBS will easily have the advantage. Letterman and Ferguson will be the only ones with the scripted jokes.
Stephen Colbert and Jon Stewart will also be returning - sans writers - on January 7th.
Read More

|
Reuters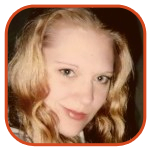 Posted by K.C. Morgan Categories: Late Night, Cable, NBC, Daily Show, The, Gossip,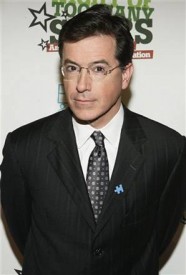 If you've attempted to watch TV at all in the last two months, you know there's an active writers' strike in the works. Despite the picket lines, lots of studios are "encouraging" their late night hosts to get back in the studio and back behind the desk.
Jay Leno, Jon Stewart, Stephen Colbert and Conan O'Brien (among others) all intend to bring their shows back to the air beginning in January - but this time, they're doing it without their writers. When it comes to television, this action is very much like walking a tightrope in the circus…with no safety net.
The hosts are members of the Writers Guild themselves, meaning they'll have to pass by their union brothers and sisters on their way to work every morning (or afternoon, as the case may be). This membership also means the hosts themselves must continue to follow union rules, and will be subject to the terms and conditions therein. For instance, monologues and talk segments (like Colbert's The Word) may no longer be part of the program. So…what, then, will viewers see on late night in January? For one, you won't be getting scripted segments.
Click to continue reading Surprises in Store for Late Night TV
Read More

|
Yahoo! News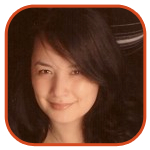 Posted by Veronica Santiago Categories: Late Night, Talk Shows, ABC, Cable, CBS, NBC, Daily Show, The, Announcements, News,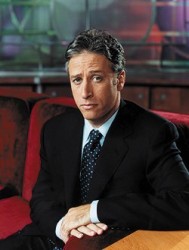 Comedy Central has just announced the January return of its two late-night talk show hosts. Jon Stewart and Stephen Colbert will ring in their new years on January 7th, five days after Kimmel, Leno and O'Brien have scheduled their starts. The Daily Show and The Colbert Report - like the ABC and NBC programs - will resume production sans writers. What this means for these 'news' shows and their largely scripted formats is unknown.
Stewart and Colbert, who are also members of the Writers Guild of America, released a joint statement about the decision:
''We would like to return to work with our writers. If we cannot, we would like to express our ambivalence, but without our writers we are unable to express something as nuanced as ambivalence.''
Meanwhile, we may get details later today about the plans for CBS' late-night programs. David Letterman's company, Worldwide Pants, will be meeting with members of the WGA today. If they can reach an interim agreement, both The Late Show With David Letterman and The Late Late Show with Craig Ferguson could also be hitting the airwaves - with scribes - come January 2nd.
No matter how you feel about the writers' situation, what do you think about The Daily Show and The Colbert Report returning? Could they possibly be as good as they were pre-strike—or do you think the quality will suffer? Will you simply be happy to see them back regardless of the content?
Read More

|
Variety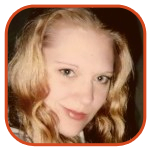 Posted by K.C. Morgan Categories: Late Night, Talk Shows, Cable, Daily Show, The, Gossip, News,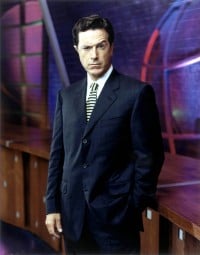 South Carolina's self-proclaimed favorite son, Stephen Colbert, made his presidential campaign journey to the only state in which he's competing and basked in the worship of sign-waving southern fans. The mayor of Columbia, SC gave Colbert a key to the city and announced the event on Sunday as 'Stephen Colbert Day'.
Colbert made his preliminary announcement to run for the presidency on Jon Stewart's The Daily Show, though the official announcement occurred a few minutes later on Colbert's title show. Colbert intends to run as a Democrat and a Republican in the state of South Carolina, which could potentially cause a problem for the only other presidential candidate from the state: Democrat John Edwards.
Read More

|
LA Times

Posted by Wendy Michaels Categories: Comedy, Talk Shows, Cable, Daily Show, The, Renewals,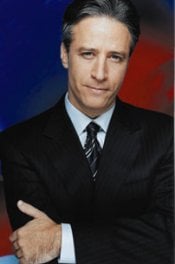 Yesterday, after I posted about the new Daily Show website, I went over and tried to find some of my favorite clips. Only, I couldn't get it to load. Seems other rabid fans were jamming up the works and so I was left broken hearted. I did check in later last night and was able to find a favorite Steve Carell clip, so life is good again. And life is great for Jon Stewart, who has extended his contract with Comedy Central. Under the extension, he will continue to host the show through 2010. Ahh. Let's all take a collective sigh of relief… although could you really expect him to go anywhere just yet? And Stewart is pleased as well, saying, "I love doing this show. I feel like I work with and for the best in the business. I look forward to using this extension to having great fun at President Colbert's expense." Stewart is, of course, riding high with both The Daily Show's and The Colbert Report's success, and will have a new show from his Busboy Productions Inc., called Important Things with Demetri Martin. The man is no slouch, that's for sure.
Read More

| Zap2it

Posted by Wendy Michaels Categories: Comedy, Talk Shows, Cable, Daily Show, The, Cable/Satellite, Internet,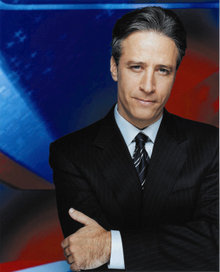 Daily Show fans, rejoice! Since fans couldn't get their fill of The Daily Show on YouTube, they can now visit a site dedicated to the show, called (aptly enough) DailyShow.com. And, while the site excludes the earliest years when Craig Kilborn played host, you can visit and see every tasty bit of the show during Jon Stewart's reign. The site just went live today, and I've already checked it out and, dare I say, I feel all warm and fuzzy inside. You've got to see it and relive the glory days of Colbert, Stewart and Carell. Good times, with more than 16,000 video clips to choose from the past nine years. Yep, I could probably spend a good chunk of my free time over there reminiscing about the good times. And for fans of "Craigers" (Kilborn, that is), it's expected that those clips may be up in 2008. I think Jon Stewart is the bomb, but it would be fun to see those old Kilborn episodes too. And, if you missed the previous night's episode, the home page will feature clips there so you can stay up to date on all your Daily Show news. A helpful timeline of clips, plus search tools and tags by celebrity or correspondent should make searching for your favorite clips a bit easier.
Read More

| Yahoo! News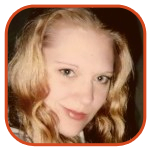 Posted by K.C. Morgan Categories: Comedy, Cable, Daily Show, The, Gossip,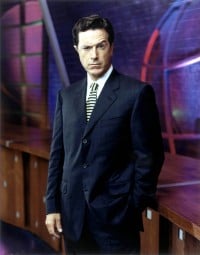 Daily Show fans got a surprise treat this week when Stephen Colbert rode in on a wagon pulled by Uncle Sam. This, on an episode already promising prestigious actress Meryl Streep. Colbert pulled out a bale of hay and kicked back to enjoy a brew he produced from within, accepting a huge round of applause from Comedy Central studio fans. It was Jon Stewart's show that launched Colbert's success, eventually leading to a spinoff and the birth of the Colbert Nation (the nickname given to Colbert fans). Colbert gave Stewart a note card containing questions he wanted asked, then surprised fans with his official announcement to officially consider whether – or not – he was going to run for the office of the President of the United States of America. Colbert added that he hoped to make the announcement of his decision on a more prestigious show. Fifteen minutes later, on The Colbert Report, he did.
Click to continue reading One Colbert Nation Under All?
Read More

| Yahoo! News
© Gear Live Media, LLC. 2007 – User-posted content, unless source is quoted, is licensed under a Creative Commons Public Domain License. Gear Live graphics, logos, designs, page headers, button icons, videos, articles, blogs, forums, scripts and other service names are the trademarks of Gear Live Inc.