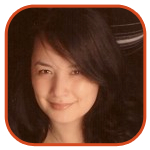 Posted by Veronica Santiago Categories: Comedy, ABC, Desperate Housewives, Features,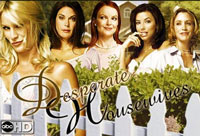 Last week's show started in true Gabrielle fashion—with a prison ruckus. Unintentionally, Gabrielle became the object of desire for the boys of the Fairview County Jail prison yard. The inmates loved to gawk and harass her when strolled past them on her weekly visits to Carlos. Despite their gentlemanly ways, the inmates ironically came to her defense after witnessing a fight between Gabrielle and her lawyer. Needless to say, they didn't take it very kindly when her lawyer called her a "crazy bitch." And who thought chivalry was dead?
Click to continue reading Desperate Housewives: My Heart Belongs to Daddy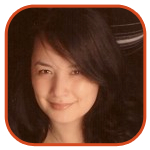 Posted by Veronica Santiago Categories: Comedy, CBS, King of Queens, Features,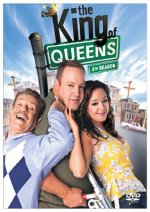 Don't you hate it when someone's got it better than you? Well, apparently Doug and Carrie do.. which is why they gave their friends such a hard time in this week's show. In Carrie's case, the issue was with Arthur's dog/person walker, Holly. Despite a string of failed relationships, Holly announces that she is moving away to be with her boyfriend. (In other words—actress Chloe Reid is moving to ABC to star in their new comedy, Hot Properties). Holly's boyfriend, Carl, claims to own a limousine service and his own place in Manhattan. Carrie doubts this guy is for real and encourages Holly to question him further. Holly follows her advice, and comes back with even bigger news—now she's engaged! She proudly shows off her engagement ring, causing Carrie to scoff at how "comically big" the rock it is. Carrie is later embarrassed when Holly discovers that her ring is absolutely flawless.
Click to continue reading King of Queens: Sandwiched Out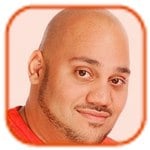 Posted by Andru Edwards Categories: Comedy, NBC, My Name Is Earl, Features,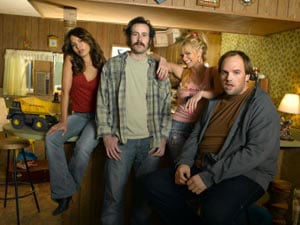 This week Earl's goal was to make up for making fun of people with accents. The way he goes about this is to teach foreigners how to speak English. In the beginning, we see clips of Earl making fun of various foreigners with different accents with his brother laughing right along with him. Catalina tells Earl that he should not only be ashamed of himself, but he needs to teach people the English language. Earl's friend Ralph (Giovanni Rabisi) gets out of jail after 18 months, and Earl makes it known that he wants to keep the whole "list" and "turning my life around" thing secret from him for the time being. Based on that, Earl found himself in some pretty interesting predicaments, as Ralph continued to steal things left and right in Earl's presence. This brought up the whole karma issue, with Earl wondering if karma would hold him responsible for the bad things his friends was doing in his presence. He immediately went and made everything right by returning or paying for everything that Ralph stole.
Click to continue reading My Name Is Earl: Teacher Earl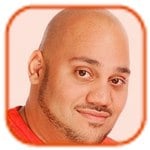 Posted by Andru Edwards Categories: Comedy, Cable, HBO, Extras, Features,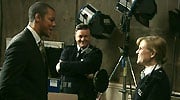 This week on Extras, the star-du-jour was Samuel L. Jackson, starring in some sort of police drama where he referred to himself as "Uncle Sam." That aside, Andy has to deal with being guilted into dinner with another extra who happens to yearn for any sort of human interaction, while Maggie is smitten with Dan, a black actor. His race comes into play later on in the episode. So at the start, Andy bumps in to an extra who annoys him to no end. The man goes on to tell him about a friend on his who was blinded by bleach. Once their exchange ends, one of the higher-ups comes over to them to discuss one of them getting a speaking role with Samuel Jackson. Andy's new acquaintance let's him have it, and only asks that Andy take him out one night to grab some food.
Moving over to lunch, Maggie and Andy find that when they go to sit on the actors' bus, they are denied because they are "background." Turns out that the extras have their own bus that they must use for their eating facility. Obviously, they leave annoyed. Andy bumps in to his new friend again, who offers another sad tale from his life's history, which is supposed to be his segway into another invitation to hang out, throwing beet and Vera Drake into the mix. Finally, Andy tells him that he simply doesn't care to hang out with him because they aren't even friends, but the big bald guys states that by going out, they will become friends. So that's how it works, eh?
Click to continue reading Extras: Episode 4
© Gear Live Media, LLC. 2007 – User-posted content, unless source is quoted, is licensed under a Creative Commons Public Domain License. Gear Live graphics, logos, designs, page headers, button icons, videos, articles, blogs, forums, scripts and other service names are the trademarks of Gear Live Inc.