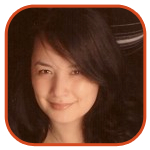 Posted by Veronica Santiago Categories: Reality, Cable,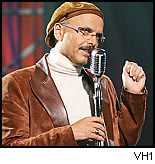 For those of you who thought But Can They Sing? would be a sufficient diversion until the return of Dancing With The Stars – you were wrong. And we were wrong. I know I said in my previous entry that I would be "so all over that," and I was. And I am. I'm sooo all over that.
Both shows have lower rung entertainers stepping out of their elements while trying to revive their careers, but the similarities end there. I had high hopes for the show from the first time I heard about it—but in hindsight, I should have known better. Why should you not watch? Let us present our case:
Click to continue reading But Can They Sing?: NO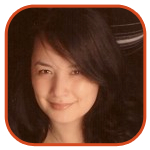 Posted by Veronica Santiago Categories: Drama, Cable, Nip/Tuck, Features,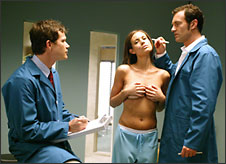 After such a spectacular ending to Nip/Tuck's last episode, this week's started with such a letdown. Whatever happened to Kit? After all, she was only slashed by The Carver, how they could not address that at all? I guess when you're racked with debts, other people's problems fall to the waste side. Sean and Christian can't afford to be doing pro bono work on backstabbing detectives.
Still reeling from the publicity backlash, McNamara/Troy is forced to deal with the financial health of their company. Unsure if they will survive past a few more months, Liz offers to help them out by turning in her resignation. Sean and Christian try to assure her (and themselves) that they will be back up and running very soon.
Click to continue reading Nip/Tuck: Frankenlaura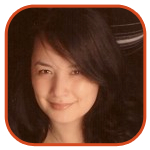 Posted by Veronica Santiago Categories: Drama, Cable, Nip/Tuck, Features,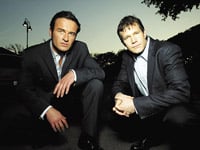 Although I've never been able to stomach surgery scenes, I've ironically been obsessed with anything related to plastic surgery. Who are the freaks behind these stories? Why does that socialite, Jocelyn Wildenstein, insist on looking like a cat? Why does Melissa Rivers want to emulate her mother? Why did those brothers on MTV actually think they could look like Brad Pitt? And more importantly—why do I care? This is why I love Nip/Tuck. It gives this newcomer all I want - and more. Some Nip/Tuck devotees may accuse me of jumping late onto the bandwagon, but I don't care. I'm hooked and I can't stop staring.
Oooh—and did things get all nice and awkward in last week's episode, or what?
Click to continue reading Nip/Tuck: Granville Trapp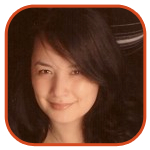 Posted by Veronica Santiago Categories: Drama, Kids, Cable, Degrassi,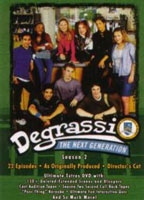 Ahhh—young love. Don't you remember when you thought your high school relationship would last forever and ever? TLA! Well it was Paige's turn in this episode to see if her fling with former teacher, Matt, would stand the test of time. Eagerly anticipating the end of Matt's Canadian summer tour, Paige gets all dolled-up for her first reunion with her older beau. Armed with a present and freshly-washed hair, Paige is disappointed to see Matt all disheveled and stinky. Nevertheless, she is excited to see him and babbles on about her grand plans for them. Paige is applying to college and would like Matt to move with her once she is accepted. Matt is clearly overwhelmed (and far too old for such juvenile dreams) and tells her that he is still re-evaluating his life. But before leaving for good, he gives her a marijuana joint as a parting gift, leaving Paige to say "You're dumping me and giving me drugs?" C'mon Paige—it could have been worse. You could have been given the pen that Lloyd Dobler received in "Say Anything."
Click to continue reading Degrassi: Death of a Disco Dancer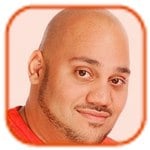 Posted by Andru Edwards Categories: Comedy, Cable, HBO, Extras, Features,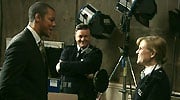 This week on Extras, the star-du-jour was Samuel L. Jackson, starring in some sort of police drama where he referred to himself as "Uncle Sam." That aside, Andy has to deal with being guilted into dinner with another extra who happens to yearn for any sort of human interaction, while Maggie is smitten with Dan, a black actor. His race comes into play later on in the episode. So at the start, Andy bumps in to an extra who annoys him to no end. The man goes on to tell him about a friend on his who was blinded by bleach. Once their exchange ends, one of the higher-ups comes over to them to discuss one of them getting a speaking role with Samuel Jackson. Andy's new acquaintance let's him have it, and only asks that Andy take him out one night to grab some food.
Moving over to lunch, Maggie and Andy find that when they go to sit on the actors' bus, they are denied because they are "background." Turns out that the extras have their own bus that they must use for their eating facility. Obviously, they leave annoyed. Andy bumps in to his new friend again, who offers another sad tale from his life's history, which is supposed to be his segway into another invitation to hang out, throwing beet and Vera Drake into the mix. Finally, Andy tells him that he simply doesn't care to hang out with him because they aren't even friends, but the big bald guys states that by going out, they will become friends. So that's how it works, eh?
Click to continue reading Extras: Episode 4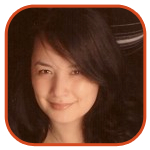 Posted by Veronica Santiago Categories: Drama, Kids, Cable, Degrassi,

I remember as young child without access to cable, I would endlessly flip through the few TV channels that I had. Such determination mixed with boredom introduced my uncultured mind to a world of things, including a foreign channel called CBC. Thanks to the Canadian Broadcasting Corporation, I was introduced to endless Bryan Adams videos, unheard of artists like Alison Moyet and most importantly - Degrassi Junior High.
I devoured every Degrassi episode that I could catch. It was unlike anything I had ever seen on American television. It was like watching an After School Special every single week. Although I can't specifically remember all the issues covered during that time (c'mon - that was 1987), I always remembered the episode when the female character, Spike, found out she was pregnant. She was in junior high! As someone also in junior high at that time, I was completely stunned to realize that things like that could happen to young pups like me. Could someone I know also get pregnant anytime soon—or was this just a Canadian thing?? Didn't this only happen to bad girls in high school? Now teenage pregnancy may seem like a pretty cliche plot line these days, but this was groundbreaking material at the time, and it was something that was definitely not sugar-coated.
Click to continue reading Study Up on Degrassi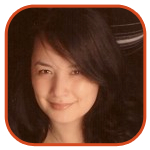 Posted by Veronica Santiago Categories: Music, Reality, Cable,

Damn VH1 for creating another train wreck/TV show that I will be compelled to watch! As if I didn't have enough Fall TV to catch up on, now I will have to set aside time so that I can watch stars embarrass themselves - or, at least I hope they will. Scheduled to start later this month, "But Can They Sing?" will feature nine C-list (or are they D-list?) celebrities vying for the grand title. Over a period of six weeks, these celebrities will work with vocal coaches to compete against each other. Viewers will ultimately decide which person most deserves to have money donated to their favorite charity.
I'm so all over this!! A combination of 'American Idol' and 'Dancing with Stars' with a twist of 'Hit Me Baby One More Time' - what's not to like?? Add Bai Ling, Morgan Fairchild, Antonio Sabato, Jr…say no more! But really, I always thought Joe Pantoliano was better than this. I guess after you've starred alongside Rob Lowe in Dr. Vegas, you really have nowhere to go but up.

Read More

| VH1
© Gear Live Media, LLC. 2007 – User-posted content, unless source is quoted, is licensed under a Creative Commons Public Domain License. Gear Live graphics, logos, designs, page headers, button icons, videos, articles, blogs, forums, scripts and other service names are the trademarks of Gear Live Inc.