Posted by Rhys Alexander Categories: Reality, Cable, Talent,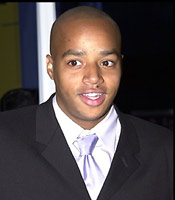 Donald Faison, best known as fan favorite "Turk" on NBC's Scrubs, is used to sharing the limelight with co-star Zach Braff. But now Faison will be going it alone - hosting The Playbook on Spike TV. The show premiers in September, and promises to help men with their lives. Sort of a…Straight Eye For the Straight Guy.

Read More

| Yahoo! News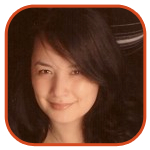 Posted by Veronica Santiago Categories: Cable, Degrassi, Features,
Since I have been engrossed with countless hours of Degrassi – old school and new – I don't know if I should be lecturing anyone about getting a grasp on reality. But since it's so easy for me to be judgmental from the other side of my boob tube, I'm going to comment away.
Click to continue reading Degrassi: Still Haven't Found What I'm Looking For
Posted by Rhys Alexander Categories: Drama, Cable, Nip/Tuck,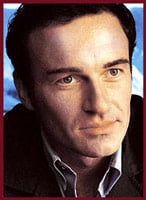 Viewers have missed the guy we know and love: Dr. Christian Troy has undergone numerous character changes this season. The once confident, cocky, naughty surgeon has spent most of the season crumpled under the weight of his demons, withdrawing into himself and pushing away the people he loves. The latest episode provided a ray of hope: the swagger is back, the confidence is there, the cocky retorts arrive easily. Best of all, Christian made a strong effort to rebuild his relationship with Sean, which viewers agree is the best character interaction on the show. And of course, Christian wouldn't be Christian without at least one forbidden roll in the hay. It's there…just a week after proposing to his long-time girlfriend!
Welcome back, Dr. Troy. We sure did miss you.
Posted by Rhys Alexander Categories: Drama, Prime Time, Cable, Nip/Tuck,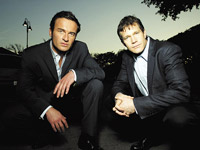 Fans have been concerned about one of their favorite shows: Nip/Tuck. Most of the unease seems to revolve around 'The Carver' storyline, which the show has heavily focused on since the second half of season 2. The show gained such a huge following in the first season largely due to the way it focused on the pain and terror inside us all, the way we try to change the outside to quiet the monsters inside. Now, with The Carver as a central focus, those emotions have been taken outside of the characters and transformed into a 'real life' monster…which has proven to be less fascinating than the original insights. The possibilities were looking up, though, on last night's episode. Christian dealing with family demons, Sean facing the loss of his family, and both doctors realizing something is missing without their long-time friendship, harkens back to the first season. Bring on the demons, Nip/Tuck. Just keep them inside.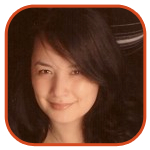 Posted by Veronica Santiago Categories: Drama, Prime Time, Cable, Nip/Tuck,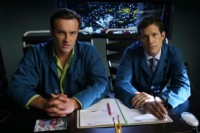 Okay – is it just me, or does this show have some serious issues with chronology? I really do love Nip/Tuck and am willing to overlook its flaws for the sake of overall enjoyment, but the glaring errors with time cannot go without comment.
Going back to the show from two weeks ago—
Let's assume that it took about a week for Sean to agree to the crematorium job that was presented to him (the mortuary couldn't have let those dismembered corpses wait any longer.) Are we supposed to believe that in the same amount of time: Gina pitched her proposal to Julia about the spa.. the ladies presented their plan to McNamara/Troy.. the building was purchased and permits were secured… and a crew had been hired and already started working?? Seriously—by the time Sean got around to dismembering Frankenlaura, the women were already
deep
into their project!!
Now let's proceed to last week's episode—
Let's again assume that it took about a week for Christian to meet with a patient then eventually agree to saw off his leg. In this short period of time: the ladies were able to conceive a new semen-based product.. collect samples from a sperm bank… mix the final ingredients and package it.. present their idea to Joan Rivers.. get it on QVC.. and then already determine that they will turn a profit in their first year?
I mean, I know that women can multitask—and can move mountains when working in threes—but they're not miracle workers. It pains me to say this: but we're not gods.
Posted by Rhys Alexander Categories: Drama, Cable, Nip/Tuck,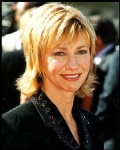 Baker finishes her two-episode arc this week on Nip/Tuck. The November 8th episode will have Christian confronting his mother about the huge bomb she dropped on him in the October 18th episode regarding the identity of his father. Kathy Baker, a three-time Emmy award winner, is best known for her role in the groundbreaking drama Picket Fences. Fans everywhere are anxious to find out if Christian will finally get the closure he deserves. You don't want to miss this one.
Posted by Rhys Alexander Categories: Drama, Cable, Nip/Tuck, Internet,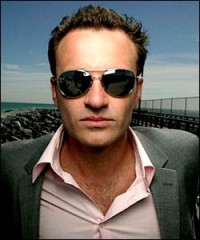 Weird, wild, and way over the top: say what you will about Nip/Tuck, the viewers love it. Just take a look around the Internet sometime to find blogs and message boards galore dedicated to this cult hit. Sure, the fans blog about their favorite show…but did you know the actors do, too? Willam Belli plays the transvestite, Cherry, who had a rather violent encounter with Matt. Belli recently blogged about his experiences on the hit show. The link and excerpt appears after the jump, to avoid accidental spoilage.
Click to continue reading Even The Stars Blog About Nip/Tuck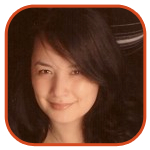 Posted by Veronica Santiago Categories: Cable, Syndication, News,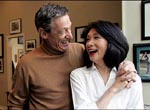 What do you get when you combine a former CBS anchorwoman with the man best-known for collecting paternity tests? The new anchor team for MSNBC: Connie Chung and Maury Povich. Despite being married for 20 years, this is the first time that the married lovebirds will appear on a national news program together. Debuting the weekend of January 7th, the unnamed news program will take a look at the weeks headlines - ranging from politics to pop culture - and will include live guests. Kind of like a cross between The Daily Show and The Soup? Coincidentally, the executive producer of the show is a former head writer for The Daily Show.
I must say – I've always thought that Maury and Connie made quite an interesting pair. But I've always wondered how Maury could come home at the end of the night and not be ridiculed for his latest episode of "Who's Your Daddy?" Then again, Connie's been off the air since 2003 while he's currently in his eighth year of Maury…so I guess she really doesn't have any room to criticize.
In case you were wondering, the latest round of paternity results will be revealed this Friday on Maury.

Read More

| NY Times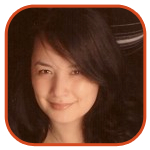 Posted by Veronica Santiago Categories: Cable, Degrassi, Features,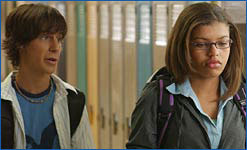 What's worse—knowing you got someone pregnant in high school.. or that you were indirectly responsible for getting someone shot? Hmmm…tough call.
JT, like your average male, is oblivious as to why his girlfriend, Liberty, is so stressed out and upset. Doesn't he know that female Presidents – even those in student council – have it hard? They don't have time to run countries and/or schools while trying to cater to the male ego. Liberty, like your typical female, doesn't make it very easy for him to understand either. She may say that she's stressed out over the school budget, but we really know that is woman-speak for "You should know."
Click to continue reading Degrassi: Foolin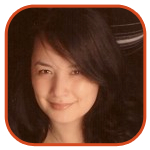 Posted by Veronica Santiago Categories: Comedy, Cable,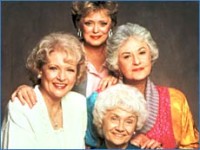 Omigod—it's already been 20 years since Golden Girls first started?? That would make me… uhh.. uhh.. a Bronze girl?
To celebrate this notable milestone, Lifetime Television will be dedicating a full day to Blanche, Sophia, Dorothy and Rose. A marathon of the 20 greatest episodes will take over the channel on Friday, November 11th. The night will then be capped off with an encore presentation of the The Golden Girls Reunion. This day should be a huge ratings boon for Lifetime. The original airing of the reunion show brought the network it's highest ratings ever for a special. If someone had told me 20 years ago that there would still be fans of St. Olaf stories in 2005, I would have thrown my chocolate milk at them.
DIE HARD FAN ALERT: You can have the opportunity to meet Rue McClanahan, Betty White and Bea Arthur in person on November 22. Visit Lifetime's website for more information.

Read More

| Lifetime TV Golden Girls Contest
© Gear Live Media, LLC. 2007 – User-posted content, unless source is quoted, is licensed under a Creative Commons Public Domain License. Gear Live graphics, logos, designs, page headers, button icons, videos, articles, blogs, forums, scripts and other service names are the trademarks of Gear Live Inc.