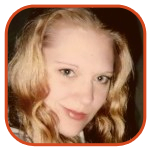 Posted by K.C. Morgan Categories: Daytime, Specials, CBS, Oprah Winfrey Show, Gossip,
Oprah Winfrey taped her final show this week, and Chicago was brimming with A-listers who came to help her say good-bye. A massive stage was added to the United Center, which was packed with more than 20,000 fans.
Tom Cruise, John Travolta, Madonna, Maria Shriver, Tom Hanks, Diane Sawyer, Halle Berry, Jamie Foxx and many others were in attendance, including Chicago hero Michael Jordan. Oprah's finale shows will air on Monday and Tuesday.
Read More

| TMZ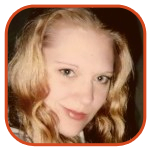 Posted by K.C. Morgan Categories: Prime Time, Reality, CBS, Survivor, Gossip,
Turn back now if you don't want to know what happened during the epic three-hour Survivor: Redemption Island finale event, which aired on Sunday night.
The maestro managed to secure his victory at last. Joined by Natalie Tenerelli, 19, and Phillip Sheppard, 52, "Boston Rob" Mariano, 35, faced one of the show's most unsympathetic juries in history… and still managed to procure all but one of the votes.
Only Ralph, the red-haired farmer, cast a vote Phillip's way, no surprise after the touching heart-to-heart the two shared at the last tribal council. Rob, who orchestrated the entire game from day one, offered up a sweet speech to the jury before they unleashed a bitter tirade against the last three standing. Natalie was best known for being Mariano's faithful lapdog, Phillip made himself one of the most unpopular castaways in show history… and in the end, it was David who most eloquently pleaded Rob's case to the others.
Click to continue reading Survivor Finale: Redemption At Last
Read More

| Yahoo! News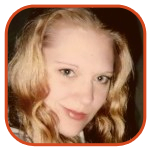 Posted by K.C. Morgan Categories: Comedy, Prime Time, CBS, Gossip,
Reports are circulating that CBS has finally found an actor to replace Charlie Sheen on Two and a Half Men: Ashton Kutcher.
Though, admittedly, we haven't completely confirmed that we're not being Punk'd.
Not that Kutcher hasn't got sitcom chops. He first came to attention on That '70s Show, opposite the likes of Topher Grace, Mila Kunis, and others whose careers didn't fare so well. Kutcher's character will be brand-new and he'll be introduced in the show's next season.
Unless a torpedo of truth puts a halt on the production…again.
Read More

| Perez Hilton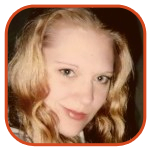 Posted by K.C. Morgan Categories: Specials, ABC, Cable, CBS, FOX, NBC, PBS, Announcements, News,
Around 10:45 pm EST, nearly every network and cable news network preempted regular programming to pre-announce an announcement made by the President of the United States: Osama bin Ladin is dead.
About an hour later, Barack Obama walked down the long red carpet in the wide main corridor of the White House, and stood at a podium alone to address the nation.
"It was nearly 10 years ago that a bright September day was darkened…" He went on the heart-wrenchingly, poetically describe the horrors of September 11, 2001, an event masterminded by Osama bin Ladin.
Click to continue reading President Obama Addresses Nation: Osama bin Ladin is Dead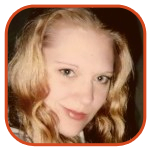 Posted by K.C. Morgan Categories: Late Night, Prime Time, Talk Shows, CBS, Gossip, Video,
Speculation has run the gamut on James Franco's uninspired Oscar performance. Some have claimed drugs were behind his sleepy delivery, while others have accused the co-host of simply not caring.
"People said I was under the influence," Franco said on the Late Show with David Letterman. "I love her, but Anne Hathaway is so energetic, I think the Tasmanian Devil would look stoned standing next to [her]."
Fair point. "I never dreamed of being the best Oscar host ever… It doesn't mean I didn't care and it doesn't mean I didn't try hard, right?" James Franco asked.
Though some have accused the Academy Award nominee of exactly that. Watch Franco's interview in the video above, and tell us if he's managed to win you over yet.
Read More

| E! Online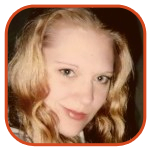 Posted by K.C. Morgan Categories: Comedy, Prime Time, CBS, Gossip, Rumors,
We never thought we'd say this, but maybe Charlie Sheen really is winning. According to reporter Jeff Rossen, CBS has asked him to come back to Two and a Half Men.
Feel free to do a spit take now. Rossen says "discussions ongoing" and it's "not a done deal." And, he's not the only one who's reporting on the negotiations. Hollywoodlife found a "show insider" who says the rumors are true.
They might be, at that. CBS is in the business of making money, and Sheen is making it hand over fist with his sold-out comedy tour/stage thing. Recent rumors that Sheen has been talking to FOX about doing a show may have prompted the network to act.
Still, things could get a little sticky legally if CBS does want to make a deal. Charlie Sheen still has an active lawsuit, asking for a whopping $100 million, against Two and a Half Men studio Warner Bros.
Read More

| Huffington Post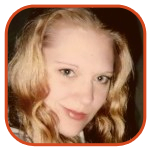 Posted by K.C. Morgan Categories: Comedy, Late Night, Sports, Cable, CBS, NBC, Saturday Night Live, Video,
SNL opened with one of their funniest sketches of the year on Saturday. In a single skit, the show managed to pay homage to March Madness, Charlie Sheen and world current events. Our favorite part is Bill Hader -- watch the video above to see what we mean.
In related news, fans will have the opportunity to watch the real March Madness in a whole new way for this years NCAA men's basketball tournament, which begins on Tuesday. CBS has purchased the broadcasting rights once again, but this year the network will actually show every single game. This year, games will be presented on CBS, TNT, TBS and truTV.
Read More

| NBC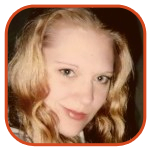 Posted by K.C. Morgan Categories: Comedy, Prime Time, CBS, NBC, Gossip, Rumors,
Keep him on NBC, whatever it takes! The executive producer of Amy Poehler-powered Parks and Recreation has stepped forward to refute Internet rumor that Rob Lowe will take over for the recently-fired Charlie Sheen on Two and a Half Men.
And thank goodness. Lowe's hilarious Parks character has made the show better than ever in season 3. Producer Michael Schur says there is "no truth" to the rumors whatsoever that Lowe will move from NBC over to CBS.
We hear they're getting sued, anyway, so maybe it's best to stay off the Warner Bros. lot for now.
Read More

| CNN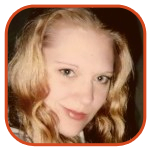 Posted by K.C. Morgan Categories: Prime Time, Reality, CBS, Survivor, Gossip, Video,
Russell Hanz has left Survivor: Redemption Island… and the reality show's most villainous contestant was reduced to tears when he was finally forced to face the pain of elimination. But don't worry -- Russell wasn't about to go out like that.
Click to continue reading Survivor: Russell Outwitted on Redemption Island

Posted by Dennis Velasco Categories: Comedy, Prime Time, CBS, Editorial, Internet,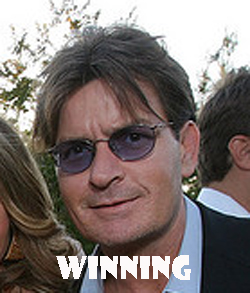 Charlie Sheen
is still in the news and while his appeal has died down a bit, there's no denying that he's still a force to be reckoned with... watch CBS execs! With terms such as, "winning" and "tiger blood," Sheen has become a permanent part of pop culture, especially in regards to his influence on
Twitter
where he owns the Guiness record for fastest user to one million followers at 25 hours and 17 minutes. It had to be the tiger blood. So, this begs the question, who else "won" by imbibing the life liquid of tall striped felines? Below, you will find the answer as well as the backstory.
1) 2004 Boston Red Sox

In the 2004 American League Championship Series, the Red Sox were down three games to none to the New York Yankees, facing elimination from the postseason with every game thereafter in the series. After Game Three, the players went to the Cheers bar and asked Sam Malone to hook them up with something good and that "something good" was tiger blood. The Red Sox went on to win four straight games in that series against the hated Yankees, as well as sweeping the St. Louis Cardinals four games to none in the World Series. Eight straight victories. An 86-year-old curse shattered. Tiger blood > tequila.
Click to continue reading Seven Tiger Blood Drinkers Not Named Charlie Sheen
© Gear Live Media, LLC. 2007 – User-posted content, unless source is quoted, is licensed under a Creative Commons Public Domain License. Gear Live graphics, logos, designs, page headers, button icons, videos, articles, blogs, forums, scripts and other service names are the trademarks of Gear Live Inc.