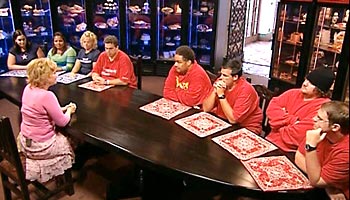 Getting back into the swing of things with baseball over and November sweeps -
ABC: At 8:00 According To Jim and at 8:30 Rodney. The new hit for ABC, Commander In Chief is at 9:00 and Boston Legal starts at 10:01 to screw the TiVo people. Both shows are getting high ratings but, at 9:00 you may be able to find better programming.
CBS: The night starts out with NCIS at 8:00. Then the very disappointing season of Amazing Race: Family Edition at 9:00. Hey at least they left the country last week. Then at 10:00 the new show Close to Home which is another investigation-type show that CBS seems to love putting on television (CSI:, CSI: Miami, Without a Trace, etc.)
NBC: The Biggest Loser starts at 8:00. Then NBC has the best 1-2 comedy punch all week with My Name Is Earl starring Jason Lee at 9:00 and The Office staring Steve Carell at 9:30. Both really great shows. NBC rounds out the night with Law & Order: Special Victims Unit at 10:00.
FOX: For FOX, Tuesday night is all about science and medicine. It starts at 8:00 with a new episode of Bones staring David Boreanaz (of Angel fame) as Special Agent Seeley Booth working with a forensic anthropologist Dr. Temperence Brennan (played by Emily Deschanel). If you like CSI, I'd suggest checking this show out. At 9:00 is a new episode of House with guest star Ron Livingston (Office Space).
WB: WB is on repeats tonight. Gilmore Girls at 8:00 and Supernatural at 9:00.
UPN: Repeats for UPN as well. America's Next Top Model starts at 8:00 and two episodes of Everybody Hates Chris at 9:00 and 9:30. If you have a chance check out Everybody Hates Chris tonight. Its really funny and probably the best show people aren't watching. Good thing UPN isn't quick to cancel like the other big networks.
My choices for tonight are Bones on FOX at 8:00, Amazing Race: Family Edition on CBS at 9:00 (TiVo House), and Law & Order: Special Victims Unit at 10:00 on NBC.

Posted by Wolfeman Categories: Sports, ABC, CBS, FOX, NBC, UPN, WB,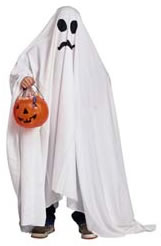 Slow TV night due to Halloween, so expect to see lots of repeats…
ABC: Monday Night Football has the Baltimore Ravens (2-4) at the Pittsburgh Steelers (4-2) in a battle for the AFC North. With a hurt Baltimore team just trying to salvage their season, the Ravens are missing 2 major pieces of their D (Ray Lewis & Ed Reed) so expect the Steelers to serve up a heavy dose of running led by Willie Parker and Jerome "The Bus" Bettis. Our prediction: boring game with Pittsburgh dominating the clock and the game.
CBS: The King of Queens (8:00), How I Met Your Mother (8:30), Two and a Half Men (9:00), Out of Practice (9:30), & CSI: Miami (10:00). Nothing new though - everything on CBS is a repeat tonight.
FOX: 2 episodes of Prison Break on tonight. A rerun of last weeks episode, "The Old Head", at 8:00 and then a new episode, "Tweener", at 9:00. This show is really good, but it can take a while to get on board. Its not too late to start watching, check it out.
NBC: NBC is on an all "Medium" kick this evening for Halloween. They have three episodes starting at 8:00, but again, all reruns.
WB: The WB has got a new episode of 7th Heaven at 8:00, followed by a new episode of Related at 9:00.
UPN:UPN has new shows on too. One on One at 8:00, All of Us at 8:30, Girlfriends at 9:00, and Half & Half at 9:30.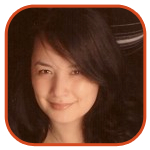 Posted by Veronica Santiago Categories: Comedy, CBS, King of Queens, Features,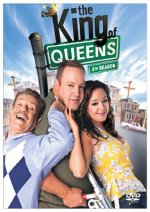 Don't you hate it when someone's got it better than you? Well, apparently Doug and Carrie do.. which is why they gave their friends such a hard time in this week's show. In Carrie's case, the issue was with Arthur's dog/person walker, Holly. Despite a string of failed relationships, Holly announces that she is moving away to be with her boyfriend. (In other words—actress Chloe Reid is moving to ABC to star in their new comedy, Hot Properties). Holly's boyfriend, Carl, claims to own a limousine service and his own place in Manhattan. Carrie doubts this guy is for real and encourages Holly to question him further. Holly follows her advice, and comes back with even bigger news—now she's engaged! She proudly shows off her engagement ring, causing Carrie to scoff at how "comically big" the rock it is. Carrie is later embarrassed when Holly discovers that her ring is absolutely flawless.
Click to continue reading King of Queens: Sandwiched Out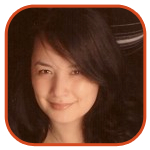 Posted by Veronica Santiago Categories: Kids, Reality, ABC, CBS, UPN, American Idol, Desperate Housewives, The O.C.,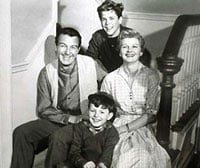 While I've never really cared what the Parents Television Council had to say about my TV viewing, I've always been fascinated by their opinions. So when they put out their "Top Ten Best and Worst Shows for Family Viewing," I listen. Entertainment Weekly may have their '5 Great New Shows to Watch' issue, but the PTC's list of worst offenders lets me know what I'm really missing out on! Criticized for their use of bad language, violence, and sex, shows deemed unsuitable this time around included Desperate Housewives, CSI, The O.C., Arrested Development and Family Guy. (NOTE TO SELF: Make sure to TiVo a season pass of Arrested Development.)
Surprisingly, shows that were considered family-friendly included Everybody Hates Chris and American Idol. Apparently when Chris' mother tells him that she'll knock him into next week, that's considered an acceptable form of child punishment. And when meany Simon Cowell brings contestant to tears—he's really teaching children how to accept constructive criticism. So I don't get it—when Alfre Woodard and her son chain someone up on Desperate Housewives, that's not considered a good example of mother/son bonding?

Read More

| PTC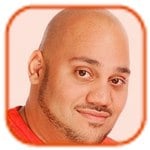 Posted by Andru Edwards Categories: ABC, CBS, FOX, NBC, UPN, WB,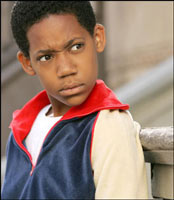 Here is what you can catch on TV tonight:

ABC
Alias
Night Stalker
Primetime
CBS
Survivor: Guatemala
CSI
Without A Trace
FOX
NBC
Joey
Will and Grace
The Apprentice
ER
UPN
Everybody Hates Chris
Love, Inc
Eve
Cuts
WB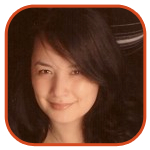 Posted by Veronica Santiago Categories: Kids, Reality, CBS, Amazing Race, The, Editorial, Features,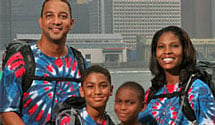 When I know in my heart that something is just not right, it always makes me feel better to know that I am not alone. That is why I must thank Entertainment Weekly for finally validating what I had been feeling for weeks now - The Amazing Race: Family Edition absolutely sucks! You must understand how painful it is for me to vocalize this because I have been a huge supporter of this show from practically day one. This was my version of Must See TV. Back in the show's fledgling days, I was convinced that if I could just make one more person watch (even if they didn't have a meter) that I could save this show from cancellation. Now I'm simply embarrassed to admit to all those I converted that I can barely stand to watch my own show anymore. Read on for an explanation, after the jump.
Click to continue reading The Not-So Amazing Race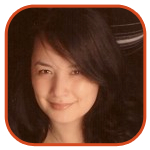 Posted by Veronica Santiago Categories: Reality, CBS, Talent, News,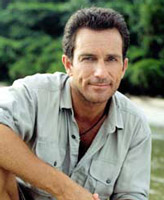 Upon facing the 12th installation of Survivor (10 points to those who can name all the different seasons), Jeff Probst admits that the time may come for him to step down from his hosting throne. Why the change of heart? He's realized that after doing the same job for so long, he'll forever be stuck in a reality TV version of soap opera hell. Granted, he did easily transition from Rock & Roll Jeopardy! into Reality TV Hall of Fame, but did anyone ever watch that show? That, and his apparent love for former contestant Julie Berry from Amazon: Vanuatu has forced him to take up didgeridoo lessons.
Why should he be stepping down?: Twelve seasons. 'nuff said. Even Friends knew to end after ten.
Why I think he's really stepping down?: He was sick of losing the Emmy to The Amazing Race, and he knew repeating himself for the 13th time wouldn't change matters.
Why he should stay?: Because no one knows what the heck the 'didgeridoo' is, and knowing how to play it won't carry him far in Hollywood. For those of you who do know what a 'didgeridoo' is - you obviously watch way too much TV, but that's why you're here, right?
© Gear Live Media, LLC. 2007 – User-posted content, unless source is quoted, is licensed under a Creative Commons Public Domain License. Gear Live graphics, logos, designs, page headers, button icons, videos, articles, blogs, forums, scripts and other service names are the trademarks of Gear Live Inc.