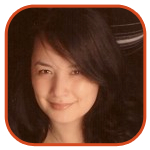 Posted by Veronica Santiago Categories: Reality, Bravo, Cable,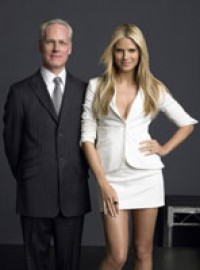 POSSIBLE SPOILER ALERT???
Technically the information here may be several weeks old to those who faithfully follow Project Runway news. But given the recent model shake-up in last week's episode, we may now have a better clue as to who makes it to the final fashion show.
In the past, models stayed with the designers they were assigned to from the very beginning…that is unless their designer wins the weekly challenge and decides to trade them up for someone better. But last week's episode was a first for the models and the designers. The models actually got to draw who they would work with that week. Interesting!! Assuming there isn't another twist in the weeks to come, I can use my Encyclopedia Brown skills to make a possible conclusion.
We learned recently that a model for one of the final three contestants was injured in a freak accident back in June. That model, Jia Santos, was bicycling to a taping of the show when she was hit by a bus and then dragged underneath. Santos went home six weeks later after being hospitalized with a fractured skull and eye socket. Her absence will be explained in the series' finale.
Now if case you weren't paying close attention—Jia's designer for last week was VINCENT. And since Vincent didn't win last week, he won't have the opportunity to change models. Also, based on previous rules, no one else will be able snatch her up anytime soon unless Vincent loses and someone takes pity on her.
Reminder—if Heidi decides to change things up again, this prediction could be null and void. But it sure was fun to speculate. My vote is for change…and lots of it. Aside from keeping things fresh, there would be a lot of head-shaking in my household if Vincent makes it that far.
Read More

| People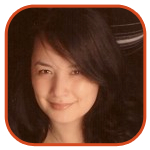 Posted by Veronica Santiago Categories: Prime Time, Reality, Bravo,
.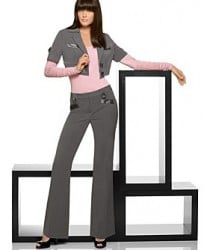 For those who were just as shocked as I was to see Angela Keslar eke out a win on this week's episode of Project Runway, you can now see the winning design up close. The designer, who had narrowly escaped elimination the past few weeks, managed to create a tasteful design sans rosettes for the INC label. The outfit, produced with help from competitors Laura Bennett and Michael Knight, was showcased in a Macy's store window at the end of the episode. Now, the design is available for purchase.
The three-piece outfit consists of a jacket ($129), long-sleeved tee ($39) and trousers ($89). That's $257. And as we all know—Angela only paid $100 to make it.
Read More

| Macy's
Posted by Abby Rose Dalto Categories: Bravo, Desperate Housewives, Ratings, Renewals,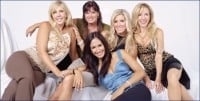 Bravo has decided to renew The Real Housewives of Orange County for a second season, set to premiere in 2006. The reality show focuses on the day-to-day lives of a group of wealthy Southern Californian women, in what has been called a real-life "Desperate Housewives" (or as I like to think of it, "Laguna Beach" for grownups).
Although the show was not an overwhelming ratings topper, it was relatively successful for Bravo, as a basic cable network. Oddly enough the median age of viewers was 34 (meaning that half of the show's viewers were over 34, and half were under 34). That makes it Bravo's "youngest" show of the schedule, which is a big deal considering it is about housewives.
Hopefully the second season will have the same success, despite a change in producers. Instead of Kaufman Films and Dunlop Entertainment - headed by creator Scott Dunlop - this season will be produced by Evolution Film & Tape.
The second season will focus on the original women - in addition to some new faces - as it picks up where the first season ended.
Read More

| Reality TV World
Posted by Abby Rose Dalto Categories: Food & Home, Reality, Bravo, FOX, Hell's Kitchen, American Idol, Survivor, The Bachelor,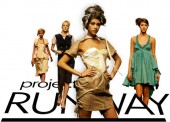 Too often the stars of reality television are famous simply for being famous. Their only talent is the shamelessness of appearing on one of these shows. The Real World was originally an experiment in human nature – "what happens when people stop being polite and start getting real?" – but after seventeen seasons it has become simply a pageant for those that want to be on TV but lack the talent and dedication to do so legitimately.
There have been a few exceptions to this rule. American Idol contestants choose to compete on the show not just for a chance at winning, but for a chance at gaining exposure. That is, exposure that they can actually use. Very few cast members of reality shows like The Real World, Survivor, Big Brother, or The Bachelor actually are able to use their "exposure" to jump-start their careers. However the contestants of talent showcases such as American Idol, America's Got Talent, or Making the Band have the potential to hold on to their "fame" after the shows end.
Lately there have been more and more shows that take this concept to the next level: the contestants are aiming not just for "fame", but for success. Programs like the Ben Affleck/Matt Damon vehicle for aspiring filmmakers, Project Greenlight, or Project Runway - which premieres its third season tomorrow at 10pm EST – both focus on people with actual skills such as fashion design.
Other shows that followed people being creative include three cooking programs, Bravo's Top Chef, FOX's Hell's Kitchen, and The Food Network's The Next Food Network Star. HGTV Design Star, which premieres July 23, will feature competing home designers.
These shows all have the potential not only to be quality TV, but to serve as stepping-stones for the cast members. Their prize – whether they win or lose – will not simply be fifteen minutes of fame, but hopefully a lasting career. They aspire not to be the world's next big celebrities, but rather the "next big thing" in their respective fields… even after the cameras stop rolling.
Read More

| Time
© Gear Live Media, LLC. 2007 – User-posted content, unless source is quoted, is licensed under a Creative Commons Public Domain License. Gear Live graphics, logos, designs, page headers, button icons, videos, articles, blogs, forums, scripts and other service names are the trademarks of Gear Live Inc.