Posted by Wendy Michaels Categories: Comedy, Prime Time, BBC, NBC,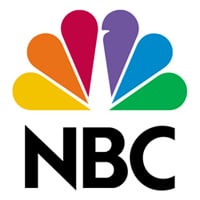 The Farrelly brothers (Peter and Bobby) are perhaps best known for their films There's Something About Mary, Kingpin, Stuck on You, and Shallow Hal. Now they're bringing their brand of humor to the small screen, joining forces with Ben Silverman, producer of The Office and Wil Calhoun, a writer for Friends. The pilot, called I'm With Stupid, is an adaptation of a British show that pairs a homeless man with a disabled man in a wheelchair. The man comes to live at the home for the disabled where the wheelchair-bound man lives. So where is the Farrelly brothers' signature gross-out humor? Well, it's sure to have some people prickly over the nature of the show and possibly the title (who is the "stupid" one in this friendship?). The brothers will direct and serve as executive producers. The British version has received high marks for its potrayal of disabled people. We'll see if the Farrelly's can bring any sensitivity to the subject. The Farrelly's are currently working on a Three Stooges project.
Read More

| Zap2it

Posted by Wendy Michaels Categories: Comedy, Prime Time, BBC, Cable, HBO, Extras,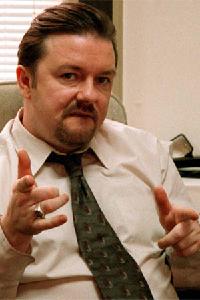 It's become the Ricky Gervais Syndrome. Following in the footsteps of his original series, The Office, which ended after two seasons, so too shall Extras suffer the same fate. Gervais' excellent series Extras is now running the second season on British TV and is expected to air on HBO in 2007. According to Gervais, "At the moment, I don't think there will be another one. [Co-creator Stephen Merchant] and I have always had this thing where we only like to do two series. It's like The Office—people are always asking why we didn't do any more, but we just wanted to leave people wanting more." Huh, must be a British thing. Here in the states, we run TV series until people just can't take any more.
So, enjoy it while you can. The great thing about Extras are the cameos, with season two featuring appearances by Orlando Bloom, David Bowie and Daniel Radcliffe. At the end of the first season, Gervais' character, Andy Millman, was selling a sitcom to the BBC; season two picks up with Andy losing control over the show. Let the laughs begin.
Read More

| Zap2it

Posted by Wendy Michaels Categories: Comedy, BBC, HBO, Extras,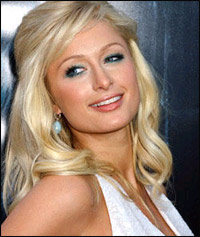 Seems I'm reporting on all things Ricky Gervais these days—not that that's a bad thing! God love the man, even more so now that I've heard he's snubbed Paris Hilton from an appearance on his BBC/HBO series Extras. The New York Post reported that Hilton wanted to appear on the series, but was rejected by creator and star Gervais. So, of course, she's got a major "how dare he?" beef with him, saying "I guess he's obviously scared of starring alongside an A-lister." Yeah, I'm sure that's exactly what it is, seeing as the first season of the show included appearances by actual A-listers, such as Ben Stiller, Kate Winslet and Samuel L. Jackson. Gervais, understandably, had no comment.
I don't know about anyone else, but I'm so tired of the Paris hype. You can barely escape coverage of her on any of the entertainment news programs; the biggest culprit of all is the E! network, which may as well be the Paris! network. Sheesh.
For those awaiting the return of Extras, E!'s Korbi Ghosh (I know, I just dissed E!) spoke with Gervais at the Emmy's. He said they just completed filming another six episodes and expects them to air on HBO next year.
Read More

| Reality TV World

Posted by Wendy Michaels Categories: Comedy, BBC, The Office, Internet,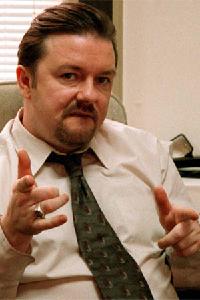 As many videos that are never meant for public consumption find their way on the Internet, so too have a couple of Microsoft in-house training videos from The Office creator Ricky Gervais leaked online. Both Google Video and YouTube included the videos in their lineup, but the films were meant only for Microsoft employee's eyes. Microsoft commissioned the videos in 2004, to provide "a light-hearted way of getting our staff to think about the values they attach to working at Microsoft," according to a company spokeswoman. Both videos run about 20 minutes and feature Gervais and co-writer Stephen Merchant, with Gervais playing his annoying Office character David Brent and Merchant acting as a Microsoft employee.
YouTube has since pulled the videos, however Google Video still has them up. I checked them out and they are really great—especially if you miss the original Office humor and the way Gervais plays his character to the most annoying level, with gobs of arrogance and self-confidence. I've always found his character to be almost painful to watch because of the level of embarrassment you feel for him—all the while he's clueless that he's being inappropriate. It's complete genius.
According to the company's spokeswoman, "These videos were produced for internal use and were never intended to be viewed by the public. We are actively working to investigate how and why they have appeared now."
If you don't have time to watch the full videos, just check out the last few minutes of each. Following the end credits, some of the outtakes have been included—there is nothing more infectious than Ricky Gervais laughing. Enjoy.
Read More

| Yahoo! News

Posted by Wendy Michaels Categories: Drama, BBC, News,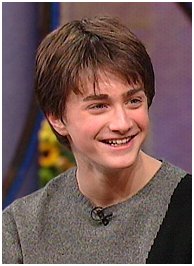 It's nice to see that Daniel Radcliffe is stretching beyond his role as Harry Potter... not that his bank account is exactly suffering with the never-ending films in the Harry Potter series. It's been announced that Radcliffe will take on a role as the son of British author Rudyard Kipling in the TV drama My Boy Jack. The film tells the story of how Kipling was able to get his 17-year-old son an officer's commission in the British army during WWI. Unfortunately, the boy never returned from the trenches and his body was never found, despite Kipling and his wife's best efforts to locate him. "I've always been fascinated by the subject and think it's as relevant today as it ever was, with young men still sacrificing their lives in the name of war," said Radcliffe of his upcoming role. The movie will air next fall on Britain's ITV1—no word on when we'll be seeing it in the states.
Read More

| ComingSoon.net

Posted by Wendy Michaels Categories: Comedy, Prime Time, BBC, NBC, The Office,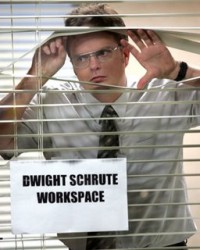 Hollywood.com reports that the stars of the British version of The Office are planning to appear in cameo roles on the American version. The executive producer of the American version, Ben Silverman, said that employees from the Brit Office could "find themselves sharing an office with Scranton, Pennsylvania company Dunder Mifflin." Silverman told the New York Post "There's a lot of love between (the casts and crews) of the two versions of the show. Expect some cameos from the U.K. paper company." No word yet on who will be appearing or even when, but apparently Ricky Gervais is not scheduled to appear anytime soon – according to Silverman, "We're going to save the big man for now." I'm sure any of the phenomenal British ensemble will be a welcome addition to the employees at Dunder Mifflin.
Read More

| Hollywood.com
Posted by Abby Rose Dalto Categories: Specials, BBC, NBC, News,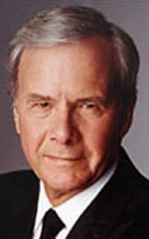 Tom Brokaw, the former NBC anchorman, hosted Global Warming: What You Need to Know tonight on the Discovery Channel.
Brokaw, 66, says he was inspired to get involved after seeing the Al Gore documentary An Inconvenient Truth on global warming. Brokaw is no stranger to environmental issues ; his wife, Meredith, is VP of Conservation International.
The program - which was made by Discovery and the BBC - suggests that humankind is contributing to a rapid warming of the Earth's atmopshere with potentially disastrous results, including rising sea levels, hurricanes, and drought.
The show encourages people to take means to slow the rate of global warming, such as conserving energy both on a small scale (unplugging electric appliances when out of use) and large scale (promoting energy-efficient mass transportation).
Next up for Brokaw are documentaries on illegal immigration and the black underclass.
Read More

| MSNBC
© Gear Live Media, LLC. 2007 – User-posted content, unless source is quoted, is licensed under a Creative Commons Public Domain License. Gear Live graphics, logos, designs, page headers, button icons, videos, articles, blogs, forums, scripts and other service names are the trademarks of Gear Live Inc.