Posted by Wendy Michaels Categories: Reality, Specials, Sports, Cable, NBC, On Demand/PPV, Apprentice, The - Donald, Cable/Satellite,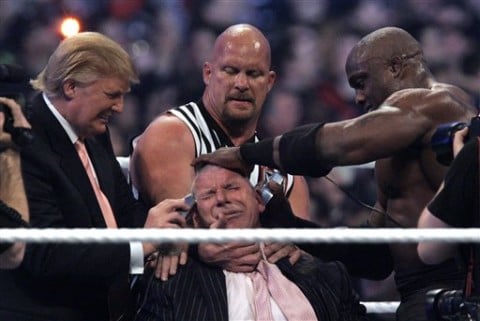 Did you think this could go down any other way than Trump walking away with a full head of hair? If you weren't aware of the "Battle of the Billionaires" that went down between Donald Trump and World Wrestling Entertainment owner Vince McMahon, the two had a wrestling match where the winner would keep their hair intact. Sounds kind of interesting, although neither got in the ring and did the actual fighting—they had representatives handle the "wrestling" for them. In the end, the winner was Trump, who got to shave McMahon's head. The little stunt didn't do too shabby either—the pay-per-view event drew mega viewership. The billionaires did manage to get in on the action a little, with Trump taking a few jabs at McMahon and Trump recieving a Stone Cold Stunner from "Stone Cold" Steve Austin. We have to wonder if bald Trump would be better than comb-over Trump though.
Read More

| People

Posted by Wendy Michaels Categories: Prime Time, Reality, Apprentice, The - Donald, Rock Star, Survivor, Gossip,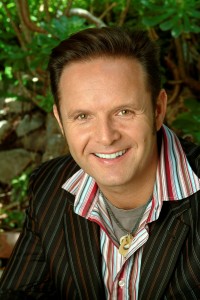 Mark Burnett, the creator of Rock Star: INXS and Rock Star: Supernova, is being sued by a writer and producer who believes that he stole her idea. According to TMZ.com, Sharlene Sullivan is suing Burnett and CBS for more than $2 million. Her proposal: "lead vocalists for rock bands would compete and would be judged by well known musicians/rock stars" was registered with the Writers Guild of America in March 2003. Her idea started to see the light of day when she met with a director who was interested in developing the series, but eventually the director dropped out due to lack of interest. Interestingly enough, said director worked on the seventh and eighth season finales of Survivor and worked on The Apprentice—two Mark Burnett shows. She claims that Burnett used her "key ideas." INXS claims that they conceived the idea in 1999, well before Sullivan's synopsis was submitted in 2003.
Read More

| Reality TV World

Posted by Wendy Michaels Categories: Drama, Games, Music, Prime Time, Reality, FOX, NBC, American Idol, Apprentice, The - Donald, Medium, Ratings,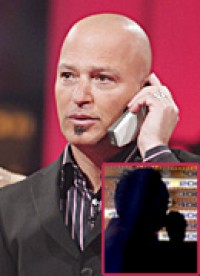 Here's one of those things that totally confuses viewers—moving a show to another day and time. The latest is the switch in days between Deal or No Deal and Crossing Jordan. So, the Wednesday night edition of Deal will move to Sundays, and Crossing Jordan will get the bump to Wednesdays at 9 p.m. The change will make Sundays a bit different, with Grease: You're the One That I Want at 8:00, Deal or No Deal at 9:00, and The Apprentice at 10:00. Whether or not the move will increase ratings, we'll just have to see. Jordan will now be in good company with the other Wednesday dramas: Friday Night Lights and Medium. Of course, that also puts Jordan in competition with American Idol, which is currently the ratings king.
Read More

| Zap2it

Posted by Wendy Michaels Categories: Sports, Cable, Apprentice, The - Donald, Cable/Satellite, Gossip,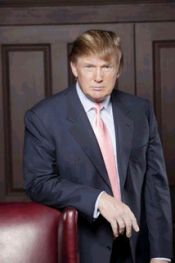 Donald Trump has bet his famous hairdo for a wrestling event. He and World Wrestling Entertainment chairman Vince McMahon both bet their hair for the WrestleMania 23 event on April 1st. A recent taping of Raw, to air on February 15th on the USA Network, shows Trump challenging McMahon to a match. The challenge was brought on after McMahon wanted Trump in his "dubious Mr. McMahon Kiss My Ass Club," as well as the accusation that Trump stole "You're Fired!" from McMahon. Trump had some fightin' words for McMahon, which will air on the February 15th show, saying, "I am here to challenge you to a match at WrestleMania. And I am going to kick your ass!" Of course, these guys can't actually get into a ring (although that might be interesting), so each will have a representative wrestle for them. Trump's ultimate challenge? "If my guy loses, you can shave my head. But if your guy loses, I'm going to shave your head!"
Read More

| Reality TV World

Posted by Wendy Michaels Categories: Award Shows, Music, Prime Time, Cable, Apprentice, The - Donald, Rock Star, Survivor,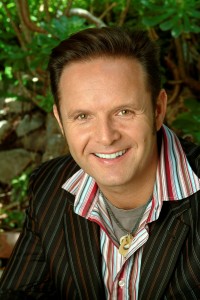 Because there's nothing that Mark Burnett can't handle—he will now be taking control of the MTV Movie Awards as executive producer. Now, we can't expect any Burnett production to be without twists. But what can he do to an awards show? Make the nominees compete in elaborate challenges? Send the award losers to exile island? Have Donald Trump fire someone? Well, he can't do too much to the awards, but he is changing things up a bit by televising the MTV Movie Awards live for the first time. Burnett won't be altering much of anything, and the kooky categories and movie parodies that fans enjoy will stay put. He does plan to include some "bombshell moments" to make the broadcast more interesting. MTV president Christina Norman says in a statement, "Mark has great ideas and vision for the Movie Awards, and I know he's going to bring some fresh energy to the show." The MTV Movie Awards will air on June 3rd.
Read More

| Zap2it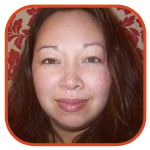 Posted by Monica Edwards Categories: Prime Time, Reality, NBC, Apprentice, The - Donald, Editorial,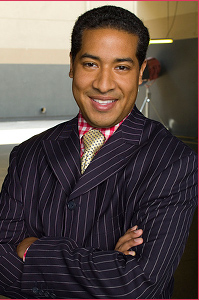 The Apprentice LA, with it's new format of awarding the winning team the luxury of making a lush mansion their home, and forcing the losing team to "rough" it out in tents on the green grass in the backyard of said mansion brings an interesting and new competitive twist to the show in its sixth season with Donald Trump at it's helm. Along with the changes in habitats based on winners and losers, the winning teams' project manager will continue to be the P.M. for that team until they lose a task—smart move by Mr. Trump, allowing him to weed out the weak from the group by keeping the strongest players in the running as long as they stay up to par.
Click to continue reading The Apprentice L.A. Recap: Martin "The Philosopher" First To Be Fired
Read More

| http://www.nbc.com

Posted by Wendy Michaels Categories: Prime Time, Reality, NBC, Apprentice, The - Donald, Internet,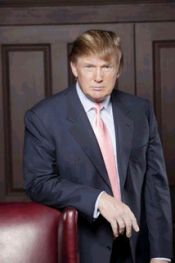 If you can't wait any longer until Sunday's premiere of The Apprentice, you don't have to. Well, sort of. NBC.com has included the first 24 minutes of The Apprentice on their site, giving eager fans an early peek. If you haven't heard, this edition of The Apprentice takes place in Los Angeles and promises plenty of twists. Check it out—the clip opens with Trump talking to his wife and baby, Baron, before launching into his signature full-on screaming as he introduces the show and the 18 candidates. We even get to see a bit of his little tyke. The candidates' first assignment? Building a tent together. Watch as 18 people quibble over how to get a tent built!
The Apprentice: Los Angeles airs on Sunday, January 7th, from 9:30-11:00 p.m.
Read More

| ComingSoon.net

Posted by Wendy Michaels Categories: Prime Time, Reality, NBC, Apprentice, The - Donald, Survivor,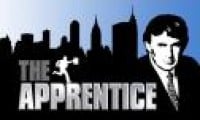 The sixth installment of The Apprentice returns in January, with a heavy dose of contestants who are lawyers, plus a Mark Burnett twist. In this season, Burnett will take a page from the book of Survivor and subject each task's losing team to a less-than-desirable consequence. In seasons' past, the team who won each task would be treated to a special dinner or shopping spree, while the losers retreated back to the apartment to sulk. This time, the losers do their sulking as they camp in the backyard in tents, with outdoor showers and porta potties. The humanity! Viewers will also see a change in locale—former seasons have used NYC as home base, while the sixth edition calls Los Angeles home. Another fresh spin is that the winning team's project manager gets to continue as PM until the team loses, and gets to sit in on the boardroom firing for the losing team. It's nice to see them shake up the format a little, since this franchise has grown more and more stale as the seasons progress. Look for it on NBC on Sunday, January 7th at 9:30 p.m.
Read More

| Zap2it

Posted by Wendy Michaels Categories: Prime Time, Reality, NBC, Apprentice, The - Donald, News,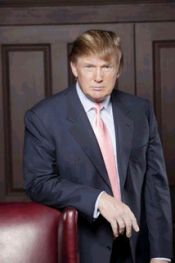 As if Trump water were not a strange enough branding opportunity, Donald Trump has now turned to alcohol. Introducing Trump Vodka—now we wait and see how it will tie in to an upcoming challenge on The Apprentice. Before that happens though, the first case will be delivered to a red carpet affair at Kennedy Airport in New York, complete with porters in tuxedos. Ironically enough, Trump doesn't drink alcohol… is it just me, or does Trump seem bored? Eh, nothing else to do, so why not slap my name on vodka? Patrick Kenny of Drinks America Holdings Limited (huh?) said "there's nobody who markets better in the luxury category than Donald Trump." What next? Luxury Trump Toilet Tissue? Ah, don't you just love luxury products? The going price for a one-liter bottle of Trump Vodka is $30. Look for it in liquor stores everywhere.
Read More

| Reality TV World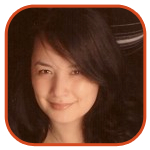 Posted by Veronica Santiago Categories: Prime Time, Reality, NBC, Apprentice, The - Donald,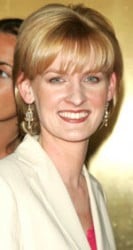 The man behind the Trump clothing line, Trump fragrance, Visa check card commercials and Days Of Our Lives cameos has just fired his right-hand woman for 'excessive self-promotion'. If that's not irony, I don't know what is. Carolyn Kepcher, who along with George sat beside Donald for five seasons of The Apprentice, has been let go from the Trump organization. Kepcher had been Chief Operating Officer for two of Trump's golf courses. Its been said that her frequent speaking engagements and her recent book ("Carolyn 101") contributed to her suffering work performance. But taping episodes of The Apprentice and following dimwits around didn't?
For those who are still actually watching the show—there are fewer and fewer of you left these days—you will not be missing Kepcher during the 6th season. That's because she wasn't in the show to begin with. The new season, premiering in January, will feature the Trump clan once again. I wonder if Donald just likes looking at his own daughter more.
Well - if nothing else, getting rid of Carolyn gives the new apprentice two more golf positions to choose from…
Read More

| CNN Money
© Gear Live Media, LLC. 2007 – User-posted content, unless source is quoted, is licensed under a Creative Commons Public Domain License. Gear Live graphics, logos, designs, page headers, button icons, videos, articles, blogs, forums, scripts and other service names are the trademarks of Gear Live Inc.