Latest Video:
Play Video

Posted by Wendy Michaels Categories: Music, Prime Time, Reality, FOX, NBC, American Idol,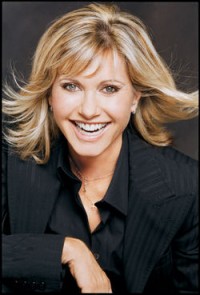 While I haven't been a faithful watcher of Grease: You're the One that I Want, I have tuned in briefly and found myself pleasantly surprised. The show, which is seeking the next Danny and Sandy for the broadway production of the musical, has announced their twelve finalists. Here's where the viewer's votes come into play, with each finalist performing live, a la American Idol. The first live show is Sunday, January 28th, on a two hour episode, with seven more live episodes to follow. Plus Olivia Newton-John will be on hand for judging duties. You can't get any better than Sandy herself.
The twelve finalists are: Allie "Baby Sandy" Schultz, Laura "Small-town Sandy" Osnes, Ashley "Ballerina Sandy" Spencer, Kate "Serious Sandy" Rockwell, Juliana "Rock Chic Sandy" Hansen, Kathleen "Spiritual Sandy" Monteleone, Max "Slacker Danny" Crumm, Kevin "Bellhop Danny" Greene, Derek "Wholesome Danny" Keeling, Chad "Ambitious Danny" Doreck, Austin "Hot Danny" Miller, and Jason "Boy-band Danny" Celaya.
Read More

| Reality TV World

Posted by Wendy Michaels Categories: Music, Prime Time, Reality, FOX, American Idol, Internet, Ratings,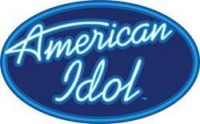 Despite my grumblings yesterday where I explained that I can't watch the auditions of American Idol, the little talent show seemed to do just fine in the ratings. The premiere of the sixth season kicked off with 37.3 million viewers tuning in—a five percent jump from last year's season premiere. Not bad, right? Well, seems some folks are becoming as disenchanted as I am, according to an article on Reuters. While the show garnered the highest viewership in American Idol's history, it still left some dissatisfied. Last night's show included auditions from Minneapolis, with most of the wannabes not quite making the grade. One fan posted on Americanidol.com's message board: "I think that we need to see more of the good with the bad. Not only did we get bad but it seemed to be longer segments of individuals… I'm not going to waste my time tonight." So my critique yesterday was not too far off the mark—another fan on Yahoo's message boards said, "Too much of a bad thing is not so entertaining… The bad ones are just mostly ridiculous, by this point." Amen.
(You can find all the American Idol 6 posts here.)
Read More

| Reuters

Posted by Wendy Michaels Categories: Music, Prime Time, FOX, American Idol, Ratings,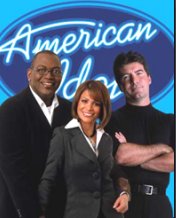 So, the big event is here. I speak, of course, about the sixth season premiere of American Idol. And what better way to make it an event than by spreading it over two nights, at two hours a pop? The question is, will you be watching? I have a real love/hate relationship with American Idol—mostly because it's like a train wreck that I can't look away from. The last couple of years, however, I have passed on the initial audition episodes and instead watched from the Hollywood sessions onward. Last year, I just waited until they had whittled it down to the finalists. Why? Well, I've come to dislike the audition shows immensely because they have so many horrible wannabes. It makes for interesting television, right? To me, it just seems cruel to pass people through to the final audition to be judged if they aren't any good to begin with. And viewers wonder why these people are so angry? Wouldn't you be bummed if you made it that far only to get ripped apart? I guess it wouldn't be as interesting if they only showed the quality people, but I really do feel for those talentless souls who are given a glimmer of hope when they stand before Simon, Randy, and Paula. I mean, really, how would you feel?
(You can find all the American Idol 6 posts here.)
Read More

| Yahoo! News

Posted by Wendy Michaels Categories: Music, Prime Time, Reality, ABC, FOX, American Idol, Dancing With The Stars,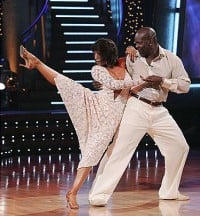 Dancing With the Stars returns to the small screen in mid-March, and moves nights from Tuesday/Wednesday to Monday/Tuesday. Why the move? Well, with American Idol coming on for its umpteenth season, Dancing decided to split its schedule to avoid the competition. Stephen McPherson, president of ABC Entertainment, said of the move, "The great thing about this air schedule is that fans won't have to choose between the two reality hits this spring." Too true. Fans of both shows, however will have their dance card (sorry, couldn't resist) filled with watching both hit talent competitions. Who will be dancing in this latest installment? Sorry, folks. The official word isn't expected until closer to the March 19th premiere date. Stay tuned—Good Morning America will make the announcement as we get closer to that date. The premiere will be two hours, with another two-hour installment on March 26th. The results show will be on Tuesday, March 27th. The shows will go to 90 minutes beginning on April 2nd.
Read More

| Zap2it

Posted by Wendy Michaels Categories: Music, Reality, Bravo, Cable, American Idol, Cable/Satellite,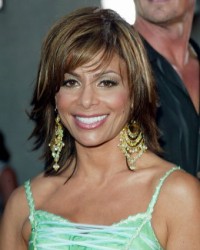 Hmmm. Has Bravo run out of original programming ideas? The network announced that it will be airing a documentary series titled Hey Paula, following 44 year-old Paula Abdul at her various jobs and peeking at her personal life. I say "jobs" because, not only is she working on the latest season of American Idol, but she is developing a perfume and cosmetics line, working to expand her jewelery line, and preparing to film Bratz: The Movie. This will be her first involvement with a film, taking the popular Bratz toy line and converting it to a live-action movie. Bravo President Lauren Zalaznick said of the new series, "It fits the Bravo mandate to show what's going on in the culture of the moment." Zalaznick also said that Hey Paula will show "an intimate glimpse at the real woman behind the headlines." Keep an eye out for Hey Paula later this year.
Read More

| Reality TV World

Posted by Wendy Michaels Categories: Comedy, Drama, Music, Prime Time, ABC, American Idol,

Being runner-up ain't too shabby for last season's American Idol second place winner, Katharine McPhee. The singer will be playing herself in an upcoming guest spot on the hit show Ugly Betty. Need I remind you that Ugly Betty is a fantastic show—I hope if you weren't a fan before, that you caught the recent marathon of it and are now hooked. McPhee will appear as a celebrity guest in the episode titled "I'm Coming Out." The episode, which airs on February 1st at 8 p.m. will have McPhee appearing at the Mode Fashion Week runway show.
In other Katharine McPhee news, her debut album will be hitting the shelves on January 30th, so the timing with her appearance on Ugly Betty seems right on the mark. The first single, titled "Over It," will undoubtedly be in heavy rotation on radio stations soon enough.
Read More

| Comingsoon.net

Posted by Wendy Michaels Categories: Prime Time, Reality, NBC, American Idol, Desperate Housewives, Ratings,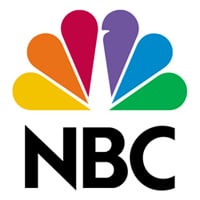 So, I could say the great ratings for NBC's American Idol rip-off, Grease: You're the One That I Want, surprises me. I mean, the show seems to really copy the formula of Idol—but hey, that's what worked for Idol, so why shouldn't it work here? And work, it did. The ratings were fantastic, as the show averaged 11.6 million viewers. Mainly viewed by young women and teenage girls, the debut proved that people are interested in just about any type of talent competition that the networks can throw at us. Americans love to root for their favorite, and this show has viewers voting the finalists all the way to the lead roles in a new Broadway production of Grease. The ratings were so stupendous, in fact, that the show earned NBC's highest non-sports ratings for 18-49 year-olds during that timeslot since January 2004. It was also the highest rated show of the evening for women 18-34 and teenage girls, ages 12-17. Desperate Housewives came in and took a bite of the viewers, but Grease held on to its teenage demographic.
Read More

| Reality TV World

Posted by Wendy Michaels Categories: Late Night, Reality, ABC, NBC, American Idol, Gossip, Rumors,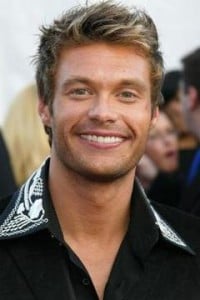 A bit of a slow entertainment news day when a possible rivalry between Carson Daly and Ryan Seacrest is a headline. The rumor that the two are competing for the coveted New Year's Eve gig that Dick Clark has hosted for oh-so-many years was quickly dismissed by both Daly and Seacrest.
Dick Clark, who made the ''New Year's Rockin' Eve'' show an institution, suffered a stroke two years ago. In his place, uber-host Ryan Seacrest will be taking on hosting duties for the second year. Daly has his own hosting responsibilities for the night's festivities on ''New Year's Eve With Carson Daly'', on NBC. The notion that the two would be fighting for Clark's job seemed to be shot down before the rumor mill could even get warmed up. Daly told the ''Los Angeles Times'', "Dick Clark is a huge inspiration for the huge success he's achieved. But that's where I stop. The world is changing. I'm young; I have my own thoughts as a producer. I'm not trying to keep his tradition. I'm trying to do my own."
Read More

| AOL News

Posted by Wendy Michaels Categories: Music, Prime Time, Reality, FOX, American Idol, News,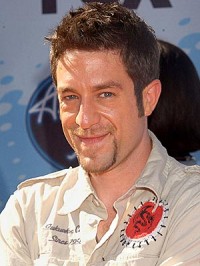 Elliott Yamin had a crazy fan base when he competed on American Idol. Will even more fans jump on board now that he's undergone $50,000 worth of dental work? Elliott, don't you know beauty is only skin deep? With porcelain veneers and 20 hours of dental time to fix his crossbite, we'll see if the makeover was worth the pain of a new smile. Girlfriend Jaime Paetz said, "He loves to laugh, he loves to smile. I liked his old teeth, but if (the veneers) make him happy, then I'm happy."
Beverly Hills dentist David Frey provided the dental work free of charge, so I guess it was a no-brainer to have the work done. "I've always wanted to have a nicer smile," says Yamin. "I used to look at old pictures of myself, and I figured out how to kind of smile without displaying all my teeth." Yamin just signed on with Sony's publishing division for a songwriting deal and his debut album will drop in early 2007. Ah, plenty of reasons to smile.
(You can find all the American Idol 5 posts here.)
Read More

| People

Posted by Wendy Michaels Categories: Comedy, Drama, Prime Time, ABC, American Idol, Lost, Ratings,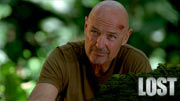 Bad news for those of us who have an early bedtime. Starting in February, when Lost returns, it will be moving from 8:00 p.m. to 10:00 p.m. The move could potentially assist ABC with the difficulty it has had finding a show that retains a significant audience with Lost as the lead-in. By moving Lost to 10 p.m., the network can lead with a block of comedy and increase viewership with the 10:00 slot. Beginning on January 3rd, According to Jim will air at 8:00 and 8:30 p.m., followed by two new series, The Knights of Prosperity and In Case of Emergency. On January 24th, the night will lead with George Lopez, then According to Jim, Knights, and Emergency. The move also takes Lost out of competition with American Idol (which begins January 17th) and Criminal Minds (that just won the post-Super Bowl airing). It will be interesting to see how the comedy block ABC has lined up will fare against the tough competition. Lost returns on February 7th.
Read More

| Zap2it
© Gear Live Media, LLC. 2007 – User-posted content, unless source is quoted, is licensed under a Creative Commons Public Domain License. Gear Live graphics, logos, designs, page headers, button icons, videos, articles, blogs, forums, scripts and other service names are the trademarks of Gear Live Inc.