Posted by Wendy Michaels Categories: Reality, CBS, FOX, Amazing Race, The, Survivor,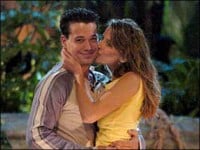 Haven't their 15 minutes expired already? Variety announced that Fox Reality is moving forward on their first docudrama series, titled The Rob and Amber Project. Apparently, viewers can't get enough of these reality superstars—or at least that's what Fox is hoping! Rob and Amber got their start on Survivor: All Stars and made it to the final two, where Rob popped the question on the season finale to Amber, the winner. They then moved on to The Amazing Race, where they proved to be tough competitors – then on to their own TV special about their wedding. The Rob and Amber Project will show their move to Las Vegas, where Rob hopes to become a professional poker player. Fox Reality has ordered 10 half-hours, with the premiere expected in January.
Read More

| Comingsoon.net

Posted by Wendy Michaels Categories: Prime Time, Reality, CBS, Amazing Race, The,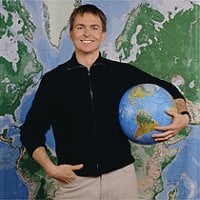 The 10th season of The Amazing Race promises to showcase more diverse teams than on previous editions. This season includes 12 teams (rather than 11), and includes a Muslim team, an Indian-American couple, an amputee, and a father and his lesbian daughter. According to host Phil Keoghan (incidentally, the BEST reality show host!), "The range in this cast is remarkable… we've never had such a broad spectrum of people." This year, the Emmy-winner moves to Sundays starting in the fall, with the teams beginning in Seattle and making their first stop in China. The race lasts 30 days, with contestants covering 40,000 miles—traveling to locales such as Mongolia, Kuwait, Vietnam and Madagascar. Zap2it.com features the complete list of teams.
Read More

| Zap2it.com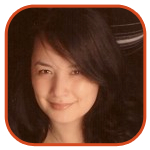 Posted by Veronica Santiago Categories: Comedy, Drama, Reality, ABC, Cable, CBS, FX, FOX, HBO, NBC, 24, Amazing Race, The, American Idol, Apprentice, The - Donald, Degrassi, Lost, My Name Is Earl, Prison Break, Scrubs, The Office, The Sopranos,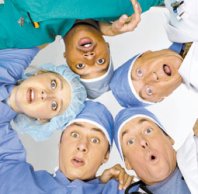 In a recent edition of Broadcasting & Cable, the trade magazine presented a list of the Best Shows on TV for the 2005-06 season. The 2nd annual poll, based on the views of 111 critics, didn't reveal many shocking choices overall…but does give much love to some underappreciated gems. Let's see how your choices compare:

BEST SHOW
and
BEST DRAMA:
Gold: Lost (ABC)—Really not much of a surprise on any of these choices. It's only shocking to remember that Lost is the only one of these three to be shut out of the Best Drama category for the upcoming Emmys.
Silver: 24 (FOX)
Bronze: The Sopranos (HBO)
BEST COMEDY:
Gold: The Office (NBC)
Silver: My Name is Earl (NBC)
Bronze: Scrubs (NBC)—Woo hoo! Even if NBC doesn't respect the comedic gem enough to give it a regular time slot (and a fall start), it's reassuring to know that the show is still being noticed.
BEST REALITY:
Gold: American Idol (FOX)
Silver: The Amazing Race (CBS)—Race may not be able to compete against Idol in the ratings department, but it still wins in my heart. No popularity contests here. The prize goes to those who simply stick it out.
Bronze: Project Runway (Bravo)—Heidi Klum has it all. Good looks, two cute kids, a sexy husband—and now a highly respected show. I hate her. I may enjoy watching her show..but I still hate her.
BEST NEW SHOW:
Gold: My Name is Earl (NBC)
Silver: Prison Break (FOX)
Bronze: Big Love (HBO)—Although I'm personally obsessed with polygamy-based stories, I feared the subject might be too taboo for the average audience. Regardless of the subject matter, this show has been a hoot to watch..and it doesn't hurt that Bill Paxton is still quite easy on the eyes. No wonder three women want to bear his children.
WORST SHOW:
Gold: Unan1mous (FOX)
Silver: The War at Home (FOX)
Bronze: The Apprentice (NBC)—While I will have to admit that my interest in this show has waned over the past year or so, I don't think it's one of the worst shows out there. But if Donald continues to make creepy remarks about the attractive females on his show, I may have to call the FCC myself.
CABLE NETWORK MORE PEOPLE SHOULD WATCH:
Gold: BBC America
Silver: FX
Bronze: The N—- Degrassi, Degrassi, Degrassi. I've said it before and I will say it again. The N is home to the best drama for teens…ever.
MOST MEMORABLE TV MOMENT:
Gold: Coverage of Hurricane Katrina
Silver: Uncle Junior shoots Tony on The Sopranos (HBO)
Bronze: Michael shoots Ana-Lucia and Libby on Lost (ABC)—I admit, I don't watch The Sopranos so I may be a bit biased here. But Michael shot two people. That should definitely earn him a higher medal than Uncle Junior. I dare say Michael even deserves the gold, but he can't compete with Nature.
Read More

| Broadcasting & Cable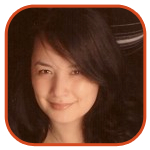 Posted by Veronica Santiago Categories: Prime Time, Reality, CBS, Amazing Race, The,
Just in case were you setting aside 10 PM tonight for the Amazing Race—you've just earned an extra hour of sleep. As always, another network change has made my freshly printed TV schedule null and void. CBS has moved the Emmy-winning reality series to its new time slot: Wednesday evening at 8 PM. The earlier family-friendly hour will probably give the show the wider exposure that it deserves, but putting it America's Next Top Model is one more thing my TiVo did not need. Arrghh!
Posted by Rhys Alexander Categories: Prime Time, Reality, CBS, Amazing Race, The,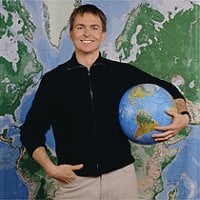 Viewer favorite The Amazing Race returns to CBS at 9pm tonight. Host Phil Keoghan acknowledges that the show made a mistake last season by changing the format to a family edition. The show will return to its globe-trotting roots tonight, a move sure to make viewers happy.
Tonight, the reality adventure series returns with its original international format in which teams of two travel to exotic locations in a race around the world for a $1-million US prize.

This time around they will span five continents and stop in places such as the Middle East, Moscow and Sicily. "The reaction we got from the family version…people clearly made a statement they wanted that international element of the show—they missed it," says Keoghan.

This season, the 11 teams, which include a Pizza Hut manager, a science teacher, a dentist, a valet and a retired physician, race across 97,000 kilometres in just 29 days.

That is the longest distance travelled in the shortest amount of time throughout the show's eight-cycle history, says Keoghan.

Read More

| London Free Press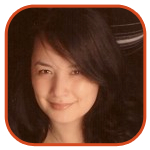 Posted by Veronica Santiago Categories: Prime Time, Reality, CBS, Amazing Race, The,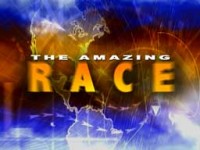 AMAZING RACE FANS, LISTEN UP: That annoying blonde blur of a team is history and the gazebos of South Carolina have been demolished. If you're suffering from cabin fever and been itching to see other countries again—you are in luck. The Amazing Race is ditching that 'family edition' experiment of last season and allowing the teams of two to use their passports once again. Hallelujah! No more falling children to worry about—the adults can finally visit the Middle East! Forget the forced family interaction—now we can get back to seeing dating couples on the verge of a breakup!
For many fans, last season's disappoinment was a bit hard to swallow…regardless of Phil Keoghan's endless charm. While die-hard fans managed to stick it out, CBS lost an average of 2 million viewers per episode with their fuzzy family fiasco. But there's always a time to forgive and forget—and when it comes to one of my favorite series, I am willing to hold my head high and move on. So bring it on Phil—I've got my calendar marked on Feb. 28th just for you…

Posted by Wolfeman Categories: Reality, CBS, Amazing Race, The,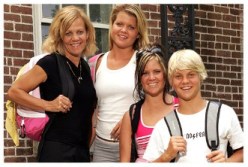 So last week it looks like that the mildly insane, Jesus loving, and pretty much hated by all, family the Weavers had finally met there match. They were yeilded by the Linz family and took the rural road to the challenge and at some point even stopped for a McFurry. They completely gave up and strolled in last… BUT WAIT! It was a non elimination round so after all that they survive. Why put a yield on a non-elimination round? It seems to make no sense except to knock someone into last but as we've seen before and Phil pointed up to the Weavers, teams have come from last to win.
So last week rolls around and low and behold, the Weavers work there way all the way back to the front and almost hit the mat before the Bransens. The strangest thing about this season is 2 times now a team has dropped from first to last with no explination but that, "Due to a production error involving the camera equipment the car battery was drained. A replacement vehicle was provided, but they have fallen into last place." This happened to the Linz family last week and they went from a comfortable lead to last. It just makes this already bad season just so much worse knowing that the Production team is now affecting the race. Stay tuned…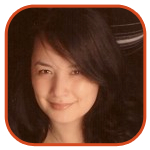 Posted by Veronica Santiago Categories: Kids, Reality, CBS, Amazing Race, The, Editorial, Features,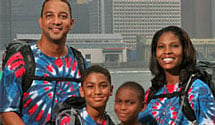 When I know in my heart that something is just not right, it always makes me feel better to know that I am not alone. That is why I must thank Entertainment Weekly for finally validating what I had been feeling for weeks now - The Amazing Race: Family Edition absolutely sucks! You must understand how painful it is for me to vocalize this because I have been a huge supporter of this show from practically day one. This was my version of Must See TV. Back in the show's fledgling days, I was convinced that if I could just make one more person watch (even if they didn't have a meter) that I could save this show from cancellation. Now I'm simply embarrassed to admit to all those I converted that I can barely stand to watch my own show anymore. Read on for an explanation, after the jump.
Click to continue reading The Not-So Amazing Race
© Gear Live Media, LLC. 2007 – User-posted content, unless source is quoted, is licensed under a Creative Commons Public Domain License. Gear Live graphics, logos, designs, page headers, button icons, videos, articles, blogs, forums, scripts and other service names are the trademarks of Gear Live Inc.